For the first time since January, the Bears will return to the practice field.
Organized team activities (OTAs) begin this coming week at Halas Hall in Lake Forest. The Bears held rookie minicamp two weeks ago, but the veteran players were not participating then. OTAs remain optional, but many of the team's veterans will likely participate.
This will be the first opportunity to see what the Bears' vision is after making new additions to the roster via free agency, trades and the draft.
Here are four storylines to watch heading into OTAs:
1. The DJ Moore-Justin Fields connection
OTAs will be the first opportunity to see quarterback Justin Fields and new star receiver DJ Moore on the field at the same time. There will be heavy expectations on Moore's shoulders. In his five NFL seasons, he has totaled 1,100 receiving yards or more three times.
Moore was a key part of the trade for the No. 1 overall pick in March. Bears general manager Ryan Poles wanted a veteran player in the deal, and he found help for his young quarterback. Moore is certain to be a key piece of this offense moving forward.
Now, Fields and Moore need to start figuring out what this looks like on the field. How does Moore fit in with Darnell Mooney and Chase Claypool? OTAs will provide the first glimpse. As with any new passer and pass catcher, it might be a work in progress for a little while.
2. What does the D-line rotation look like?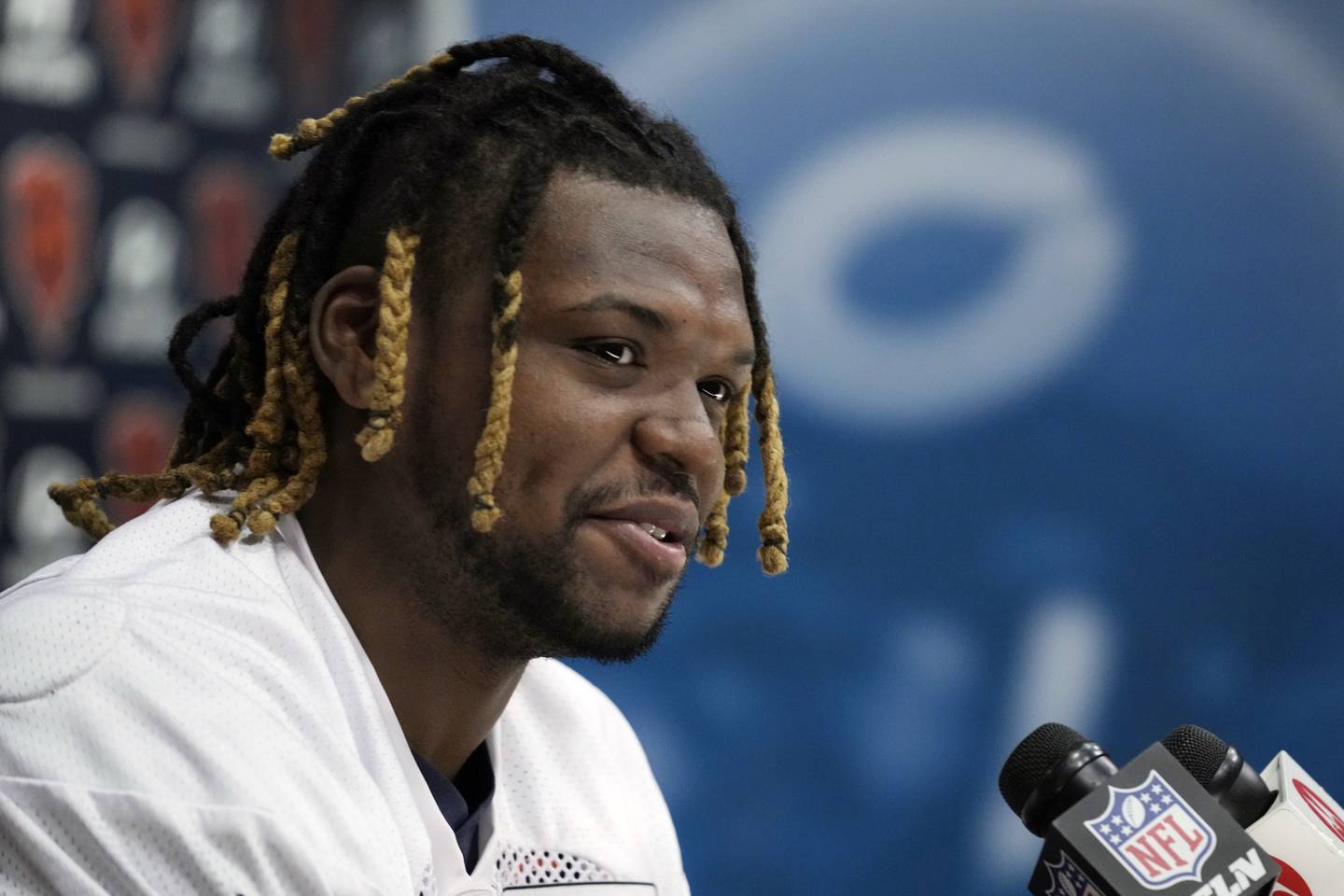 The Bears used two of their top four draft picks on defensive tackles, selecting Gervon Dexter out of Florida and Zacch Pickens out of South Carolina. They also signed free agent defensive end DeMarcus Walker and defensive tackle Andrew Billings. Veteran tackle Justin Jones also returns for another season.
How exactly will Dexter and Pickens fit in with those veterans? Could either Dexter or Pickens contend for a starting spot right away? Even though they were high draft picks, they will probably have to prove themselves behind those veterans before they become starters.
At rookie minicamp, defensive coordinator Alan Williams said that Jones would be the 3-technique defensive tackle. That's not a huge surprise because Jones was the most productive defensive lineman on the roster last season. But the other starting spot is likely up for grabs.
3. Juggling in the secondary
The Bears used a second-round draft pick to select Miami cornerback Tyrique Stevenson. With Stevenson entering the mix in the secondary, there are a number of different things the Bears can do. Stevenson is expected to be an outside boundary corner. He will likely have to battle with veteran Kindle Vildor for playing time.
The playing time distribution between Stevenson, Vildor, Jaylon Johnson and Kyler Gordon will be interesting. Last year, Johnson remained on the field at all times, and he likely will again. Gordon was also on the field most of the time, but he moved back and forth between playing on the outside and playing in the slot. Does Gordon continue to flip flop depending on the situation? Or do the Bears move Stevenson onto the field as a full-time outside corner and make Gordon solely a slot corner?
They will probably be working through that all summer, but OTAs will be a preview of what's to come. It will also be the first look at this secondary as a whole, including safeties Eddie Jackson and Jaquan Brisker.
4. O-line adjustments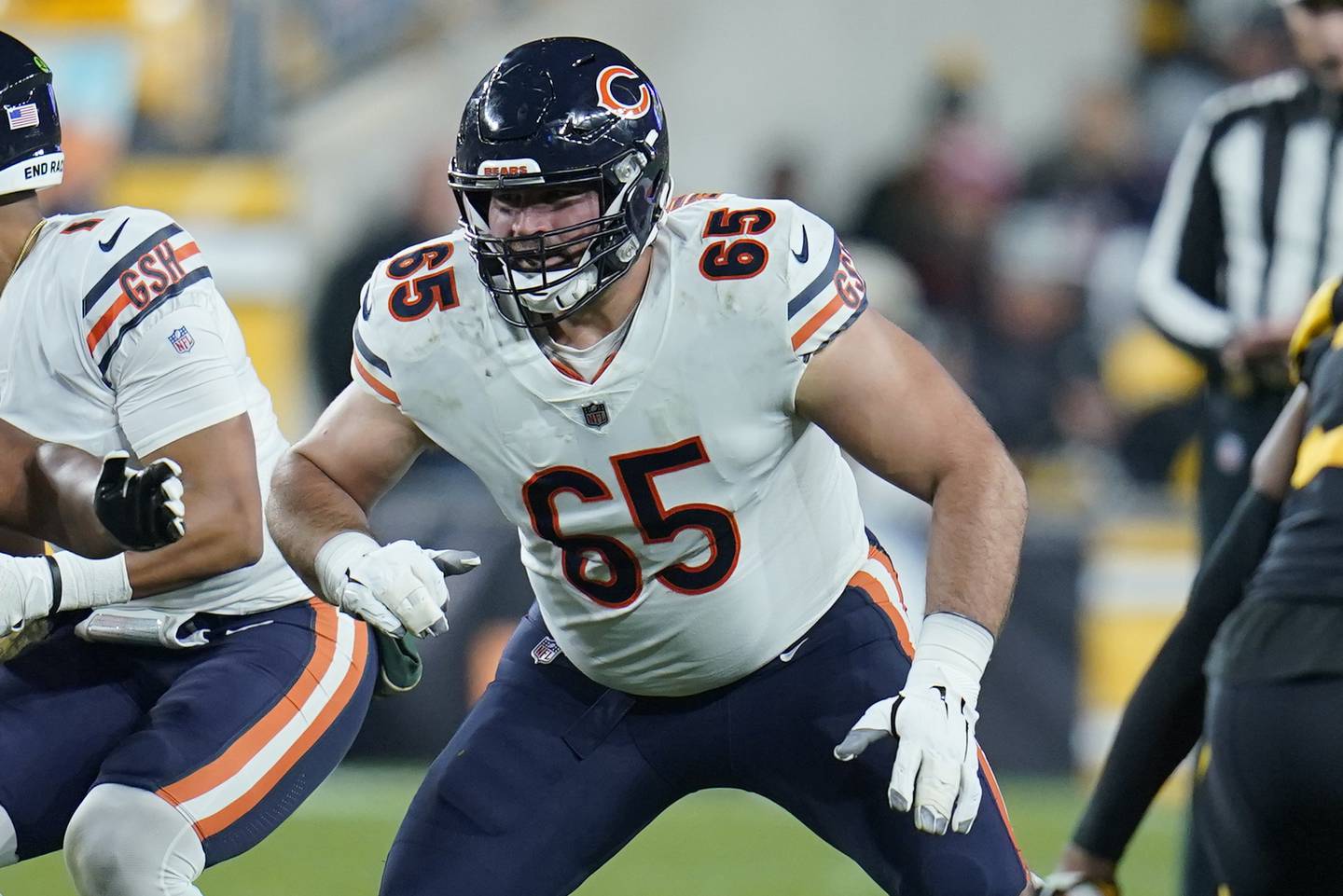 The Bears plan on moving offensive lineman Cody Whitehair back to center, where he played earlier in his career. Lucas Patrick could also be in the mix for the center job. Whitehair was a Pro Bowl center in 2018, but he has never snapped the football to Fields before. The two of them will need to develop a familiarity out on the practice field this summer if this is going to work.
Additionally, the Bears are shifting lineman Teven Jenkins from right guard to left guard in order to make room for free agent addition Nate Davis, who will play right guard. Jenkins didn't play guard much until last season, and switching sides is an adjustment for any player.
It's hard to read too much into the trenches during OTAs – the players won't be wearing full pads – but this week will be the first chance to see what left tackle Braxton Jones has added to his repertoire following his rookie season.