The interview process is well underway to select the Bears next general manager and head coach. With the potential field pretty well set, our staff share their top three choices for each position.
GENERAL MANAGER
Hub Arkush, Shaw Local Bears columnist
1. Omar Khan: I have been following Khan for years and he was actually one of my top choices when the Bears hired Ryan Pace. In today's NFL I prefer a top guy – doesn't matter if the title is general manager or V.P. of football operations – who is capable of understanding and overseeing every facet of the game. There is no better or more successful organization in the NFL than the Steelers.
2. Rick Smith: Smith is closer to 1B behind Khan for me only because he's been out of the league for a while and lacks the breadth of experience of Khan. But he is the top evaluator of any candidate in this hiring cycle with an amazing record of first-round draft success in Houston. He is highly respected by most of my top sources around the league.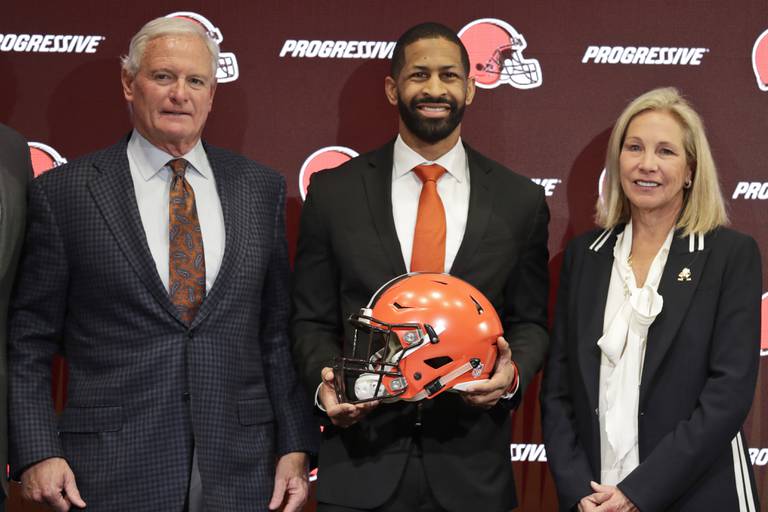 3. Kwesi Adofo-Mensah: My reasoning here is the same as it is with Khan, the difference is Adofo-Mensah doesn't have the resume. But he does have degrees from Princeton and Stanford, a sterling list of references and he reminds me of Theo Epstein 20 years ago.
Sean Hammond, Shaw Local Bears beat writer
1. Rick Smith: The caveat, of course, is that Smith has not officially interviewed for the job. But in a decade as the GM in Houston, Smith led the Texans to the playoffs four times and totaled three playoff victories. In 12 years, they had only four losing seasons. Smith's teams won at least nine games six times. Smith has more experience in this job than anybody else on the market.
2. Omar Khan: Khan has spent the past two decades learning from some of the best in the business in Pittsburgh. A 2013 ESPN article described him as the team's point man on contract negotiations. If Khan isn't in line to take over the Steelers GM position next year, he could be looking elsewhere for a promotion.
3. Kwesi Adofo-Mensah: I'm a big fan of outside-the-box thinking. Adofo-Mensah would be the definition of an outside-the-box hire. He's a wicked smart Princeton grad who worked on Wall Street before earning his first job in the NFL in 2013. He's currently the vice president of football operations in Cleveland. The NFL needs more outside perspectives at the top of the food chain.
Michal Dwojak, Shaw Local Bears contributing writer
1. Omar Kahn: This seems like a home-run hire that I'm not sure will happen. I think the Bears should do whatever they can to make this happen, but will Kahn want to leave an organization he's familiar with and could take over once his boss retires in a few months? The Bears will have a bright future if they can make this hire.
2. Rick Smith: Smith deserves a second chance. Houston won four division titles during his time as general manager and executive vice president of football operations and won two more with most of the roster he put together. The Bears seem very interested in Smith, and I think this would be a great hire.
3. Morocco Brown: The Colts' recent drafts have been praised by many around the league and Brown is a big reason for that. He has spent the past five years with Indianapolis and is the team's director of college scouting. Brown has learned from Chris Ballard and from his time with the Browns, Washington Football Team and the Bears. Although the Colts' season didn't end the way they wanted, they have six Pro Bowl alternates this season, four of which were drafted by Indianapolis.
HEAD COACH
Hub Arkush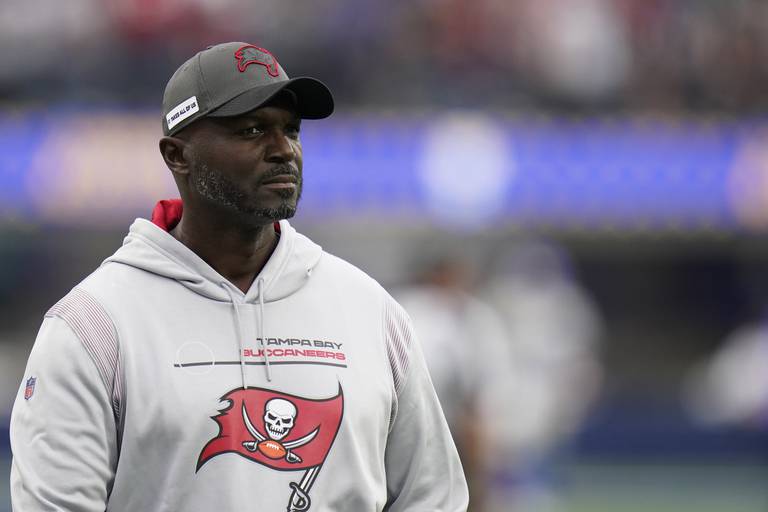 1. Todd Bowles: Bowles' tenure with the Jets was with one of the worst front offices in the league and a myriad quarterback issues. The job he's done as Tampa Bay's defensive coordinator has been impressive. The respect he's earned from countless other coaches and players that have played for him tells me he's the perfect choice for the Bears.
2. Brian Daboll: While he lacks the head coaching experience I value, I again start here with the respect he's earned from his peers and players. The job he's done in Buffalo with Josh Allen seems ideal for the assets he'll start with in Chicago.
3. Matt Eberflus: I would have Jim Caldwell here instead, but at 67 years old, I hate to make it a consideration, but I have to. Eberflus is my gut instinct call. He is another guy who fellow coaches refuse to find a negative critique for. He's quiet, steady and an excellent motivator.
Sean Hammond
1. Jim Caldwell: If the Bears want stability and a proven leader Caldwell is the way to go. His players have tremendous respect for the way he treated them. He brought the Lions to the playoffs twice and nearly won a Super Bowl in Indianapolis. He has more experience than anyone on the list. Yes, he's 67 years old and looking for his third head coaching job. But he doesn't strike me as someone who's going to phone it in like John Fox did.
2. Todd Bowles: The list of people who have won a Super Bowl as a player, a coach and in a front office has to be small. Bowles is on that list. I have a hunch that the Bears want someone with head coaching experience. Bowles won 10 games with the Jets. Things didn't end well with the Jets, but that's been the case since Super Bowl III. Bowles deserves another shot.
3. Brian Daboll: This guy has learned from the best. He won five Super Bowls in New England and a national championship in Alabama. He has overseen Josh Allen's development in Buffalo. Daboll knows how to bring a young quarterback along. That's exactly what the Bears need. After some mid-season struggles, he has the Bills' offense rolling at the right time, too.
Michal Dwojak
1. Brian Daboll: I think Daboll fits exactly what the Bears need and could be something Matt Nagy wasn't. Daboll would need to figure out whether Justin Fields should be the franchise quarterback, and if he is, Bears fans could trust Daboll could develop Fields after he developed Josh Allen. Daboll knows how to win, winning five Super Bowls with the Patriots and a national championship with Alabama.
2. Byron Leftwich: Sure having Tom Brady as your quarterback helps, but Leftwich has shown that he can put together an elite offense that can win a Super Bowl. He's learned under Bruce Arians during their time together in Arizona and Tampa Bay and has won a Super Bowl as a player and coach. As a former first-round pick, Leftwich would be a good coach to mentor Fields.
3. Josh McDaniels: Just as I think it's time to give Smith another shot, McDaniels deserves another chance, it just depends if he wants it. Who knows if he wants to leave New England or if he might take over for Bill Belichick one day. But he's shown that he can run a great offense, and I think he can lead a team.