Some thoughts from your local sports editor after a week off from vacation and getting reaccumulated to a 40-degree temperature change.
Did I say I missed being on the beach?
Public-private school debate: When Princeton coach Ryan Pearson said Elmhurst IC Catholic should have been in Class 4A rather than 3A, he was speaking on behalf of public school coaches statewide who were not happy that the IHSA waived the enrollment multiplier this year for private schools due to COVID. EIC had won state in 4A in 2018 and reached the quarterfinals in 2019.
To its credit, IC Catholic's enrollment actually would have placed it in 2A and it petitioned to play up in 3A, where the Knights beat the Tigers 31-7 in quarterfinal play.
Stunningly, the next week Byron rallied for two touchdowns in the final four minutes, capped by an onside kick and two-point conversion to defeat the Knights in the semifinals.
This is an aged-old debate that I remember dating back to the 1989 Class 3A state championship game. Princeton coach Randy Swinford took the IHSA to task that night following the Tigers' loss to a loaded Belleville Althoff team that had been playing a 5-6A schedule (in six classes) throughout the regular season.
A few years later, changes were made when it came to how the IHSA handled private school classification and their non-boundaried enrollments. I can't help but think Swinford's comments went a long way in helping make that happen. I've always referred to it as the "Swinford Clause."
Pearson is one of the finest coaches and leader of young men that I have witnessed in all my years covering football and will surely have the Tigers back in position to challenge the likes of IC Catholic and others very soon.
FCA in at Princeton: It's great to see a Fellowship of Christian Athletes Chapter finally get in the doors at Princeton High School. It's a testament to current PHS students and those who proceeded them in making it happen as well as the administration. It will serve to allow the student-athletes to further bond through their faith.
Baseball signings: PC product Luke Olson has committed to pitch for the University of Illinois-Springfield. He is a sophomore at Danville College.
Former Hall Red Devil Chance Resetich, now at Blackhawk College, will move on to play Div. I baseball for Southeast Missouri State University.
After a monster senior season at North Park University, former Princeton Tiger standout Jake Reinhardt has signed a professional contract with the Schaumburg Boomers of the Frontier League next summer.
Chasing the dream: Former Princeton standout Chase Tatum, a junior at Augustana College, was named as a First Team CCIW All-Conference Defensive Lineman. He led the Vikings in tackles for loss (15) and sacks (11).
Harp named all-state: Princeton senior Drew Harp was recently named to the IHSFCA Class 3A All-State team. He was an instrumental force in leading the Tigers to a quarterfinal appearance this season, making 127 tackles, including three sacks. He finished his career with 353 tackles, believed to be a school record.
White out: Congrats to my old Little Leaguer and Princeton Tiger baseballer Eric White (class of '96) for recently running a qualifying time for the Boston Marathon in the Madison (Wisc.) Marathon. He finished the 26.5 miles in three hours and eight minutes, just under the qualifying time of 3:10 for his age group. Well done, Whitey.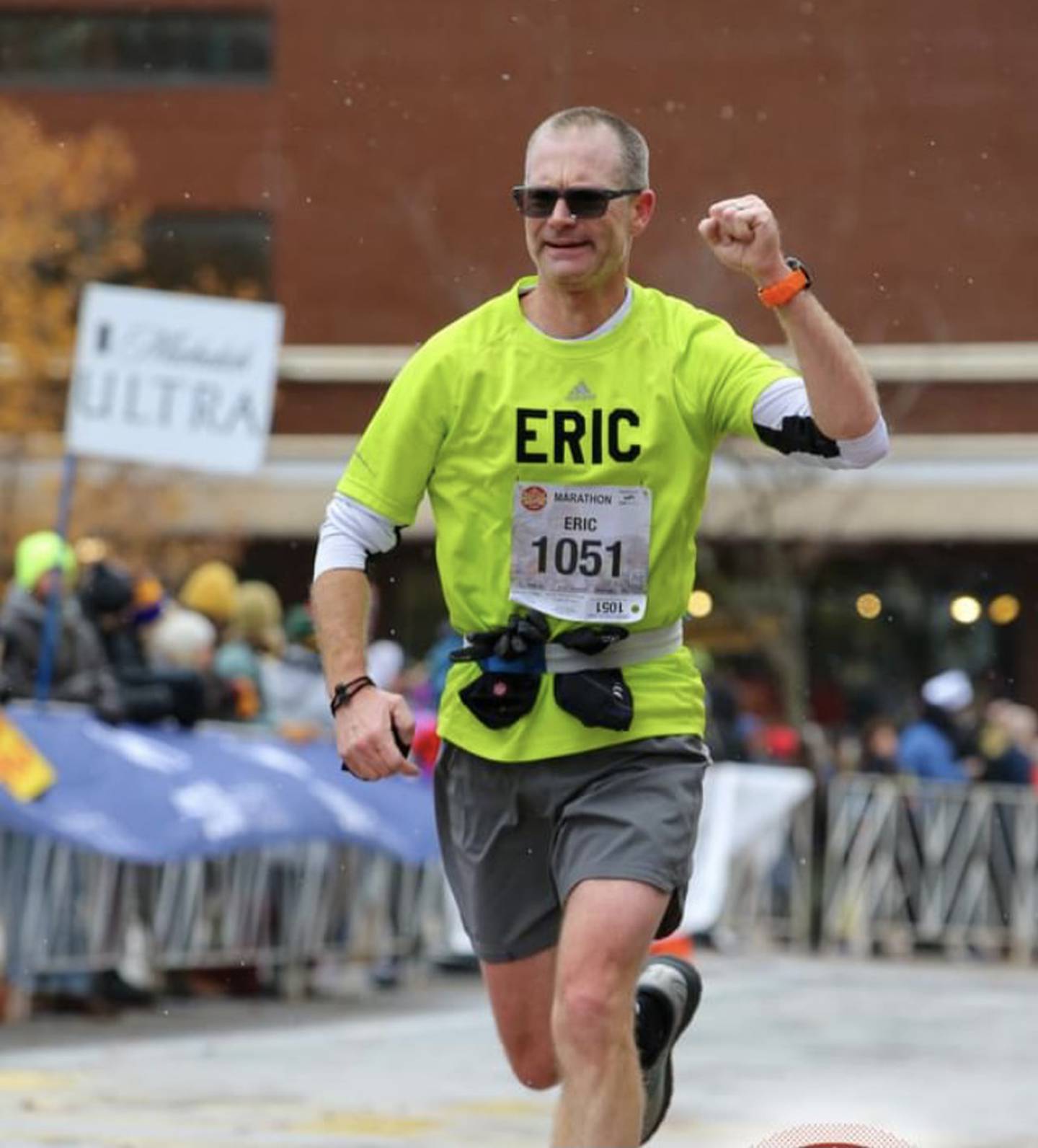 In the running: Collin Mickow, another Princeton product, is one of the top distance runners in the country. He was the second USA runner to finish this year's Chicago Marathon, sixth overall, and is now in the discussion to be one of the three participants for the US team of the World Marathon Championships.
Kevin Hieronymus is the BCR Sports Editor. Contact him at khieronymus@bcrnews.com