ELBURN – Larsen's Light Show will end at its Campton Hills location Thursday, Dec. 30, with private showings offered on New Year's Eve by special reservation.
The location is 42W891 Beith Road in Campton Hills.
Next year, the shows will move to Pingree Grove, said owner Brian Larsen. He said he caught a break when he got in contact with Goebbert's Farm, which is located in Pingree Grove, about a nearby 8-acre parcel, which he will design specifically for the light show.
"I'm building a house with the exact same footprint of what we have, and [can] reuse everything in the exact same order without having to redo everything," Larsen said. "I am really excited about it. It's like a dream. We tried hard to get it done for this season, but it will definitely be done next year."
The house will be on a berm 30 feet high, making it easier for everyone to see the show, he said.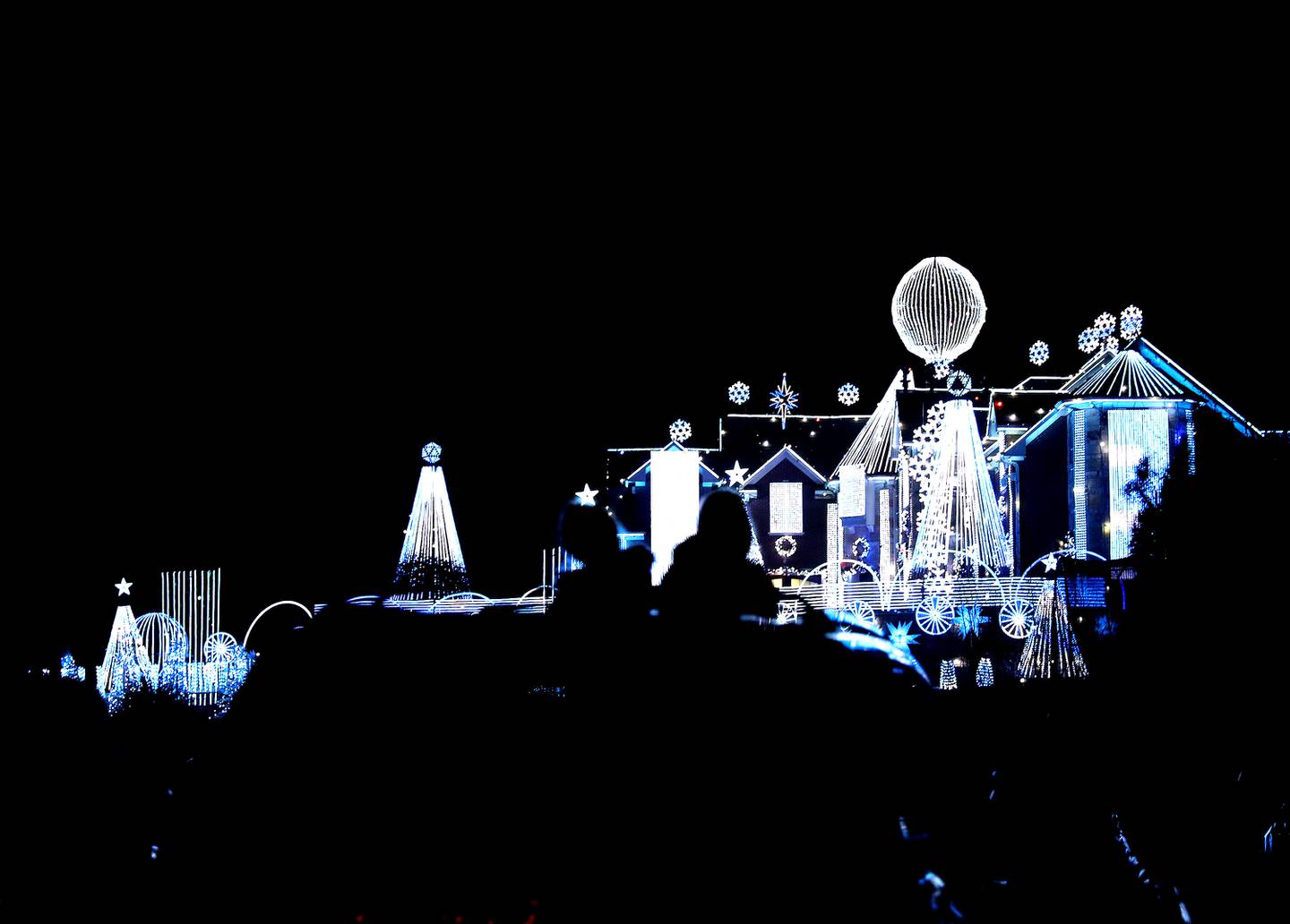 The original plan was to have it ready for this year, but the pandemic caused lumber costs to increase and led to the delay, he said.
Larsen said it will be just like the house he currently is using, with two parking lots on an incline so everyone can see the show without other vehicles in the way.
"It will be a solid parking lot area the size of four football fields, and seven shows running," Larsen said.
He expects 400 cars every half hour to enter and exit each half of the parking lot, but everyone will be entertained by a continuous show so no car is just waiting in line with nothing to see. The program in Pingree Grove will include a Bellagio fountain like the one in Las Vegas that shoots water 30 feet into the air, a snow machine so everyone's car will be covered with snow, and an area on the roof where Larsen can emerge dressed as Santa Claus and shoot off fireworks.
The show will have an entrance fee, but how much has not yet been decided, Larsen said. Currently, donations are requested, but it's not enough to cover his expenses.
Larsen would not comment on the cost of the show and relocation.
"I don't want to say. My wife would leave me in a heartbeat," Larsen said. "But this is everything I've ever dreamed of. … It will be more spectacular than Vegas or Disneyland."
For information about the show and the reserved New Year's Eve displays, visit www.facebook.com/larsenlightshow.