Jaimie Kogos bought his first car, a 1967 Camaro Convertible, in 1978 at the age of 18. He admits having his sights set on a big-block Chevy Nova, but his father said it was too much like a hot rod and wouldn't let him buy it.
A couple of days went by and Jaimie's dad finally gave in and said if the car was still available, to 'go buy it!' Jaimie and his older brother made the call and the owner
said the car was still available. While the two brothers were on the way to pick it up, the owner took it for 'one last ride' and wrecked it. Some things just are not meant to be.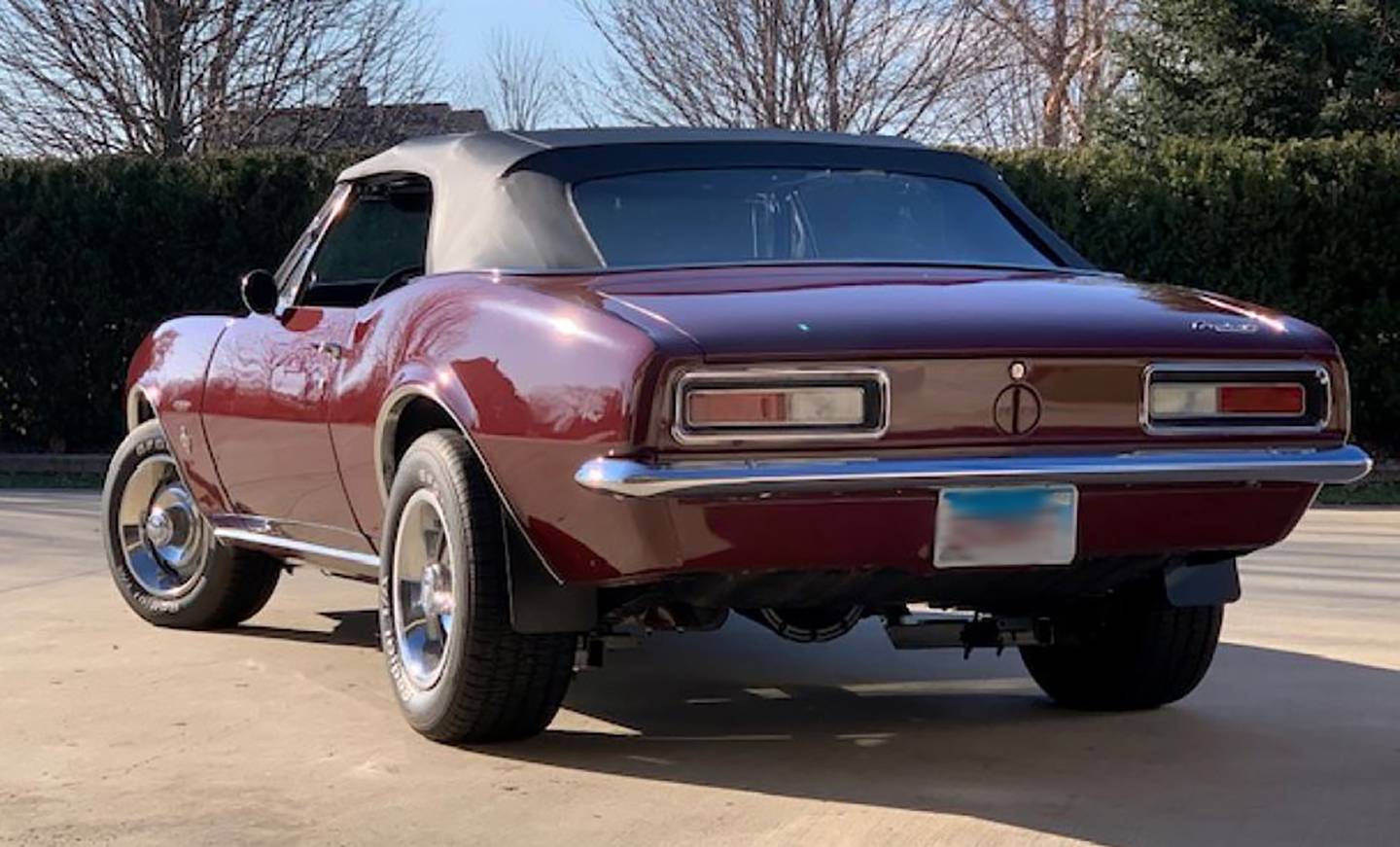 Jaimie's father and uncle owned a Buick dealership, Kogos Buick, in Aurora. A customer came in and wanted to trade in his Camaro Convertible because he was getting married and needed something more practical to drive. The trade-in value of the car was $735, which is exactly what Jaimie paid for it. He brought the Camaro home and his dad handed him a book to make payments in the amount of $75 per month. It's 45 years later and he still has it.
Jamie used the Camaro for his wedding, as well as teaching his two kids how to drive in it.
Over the years there have been some modifications to the drive train. The 327 engine has been rebuilt, with the block bored out 0.30, and new pistons were installed with an 11:1 compression ratio, along with a Cam Dynamics hydraulic cam, and 2.02 Fuelly angle plug cylinder heads.
An Edelbrock intake manifold with a 600 CFM Holley carburetor sits up top. The factory transmission, a 3-speed, was replaced with a Muncie 4-speed. The original rear-end assembly was replaced with a complete 10-bolt posi unit out of a 1969 Camaro R/S that had a 4:56 to 1 gear ratio.
Jaimie says the Camaro had a complete frame-off rebuild. The front frame section was totally rebuilt, the suspension updated, and frame connectors were added for a much more stable ride. The front brakes were also upgraded to disc brakes.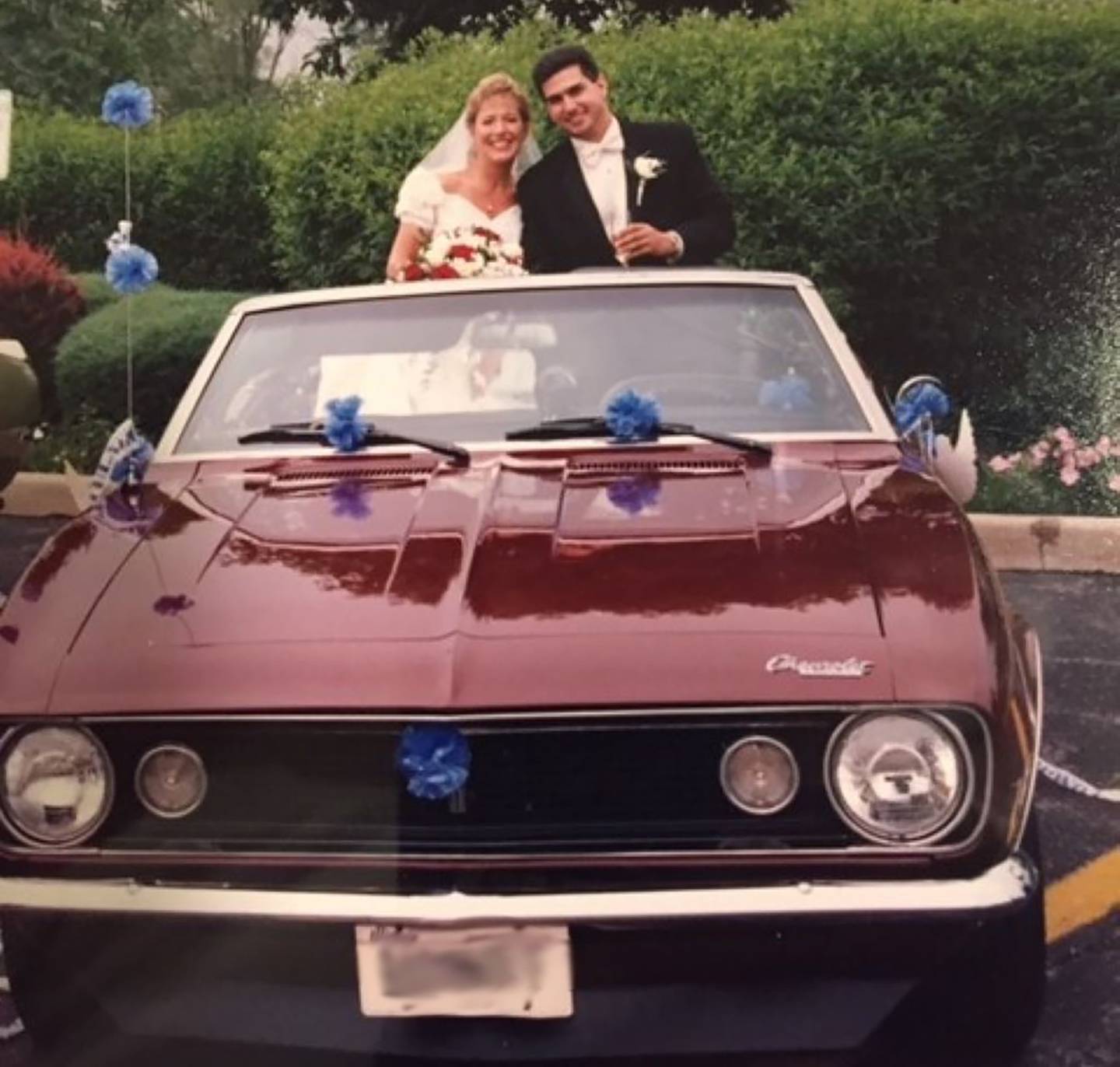 According to Jaimie, the only real change that was made to the body was the addition of a cowl induction hood. The original Madera Maroon is unchanged, the black interior is all original, and a couple of extra gauges have been installed. The convertible top is a manual unit. Fifteen-inch Rally Wheels replaced the original 14-inch ones that came with the car.
Now that he is a bit older, Jaimie has replaced the 4.56 rear end with a smaller one, a 3.73 posi. "It makes the car more fun to drive, now," says Jaimie.
Some time ago, Jaimie tracked down the original owner. He talked with him about the car and was told that the guy still had the original engine that had been pulled out of the car. When the engine was offered to Jaimie, he declined. Hindsight is definitely 20/20!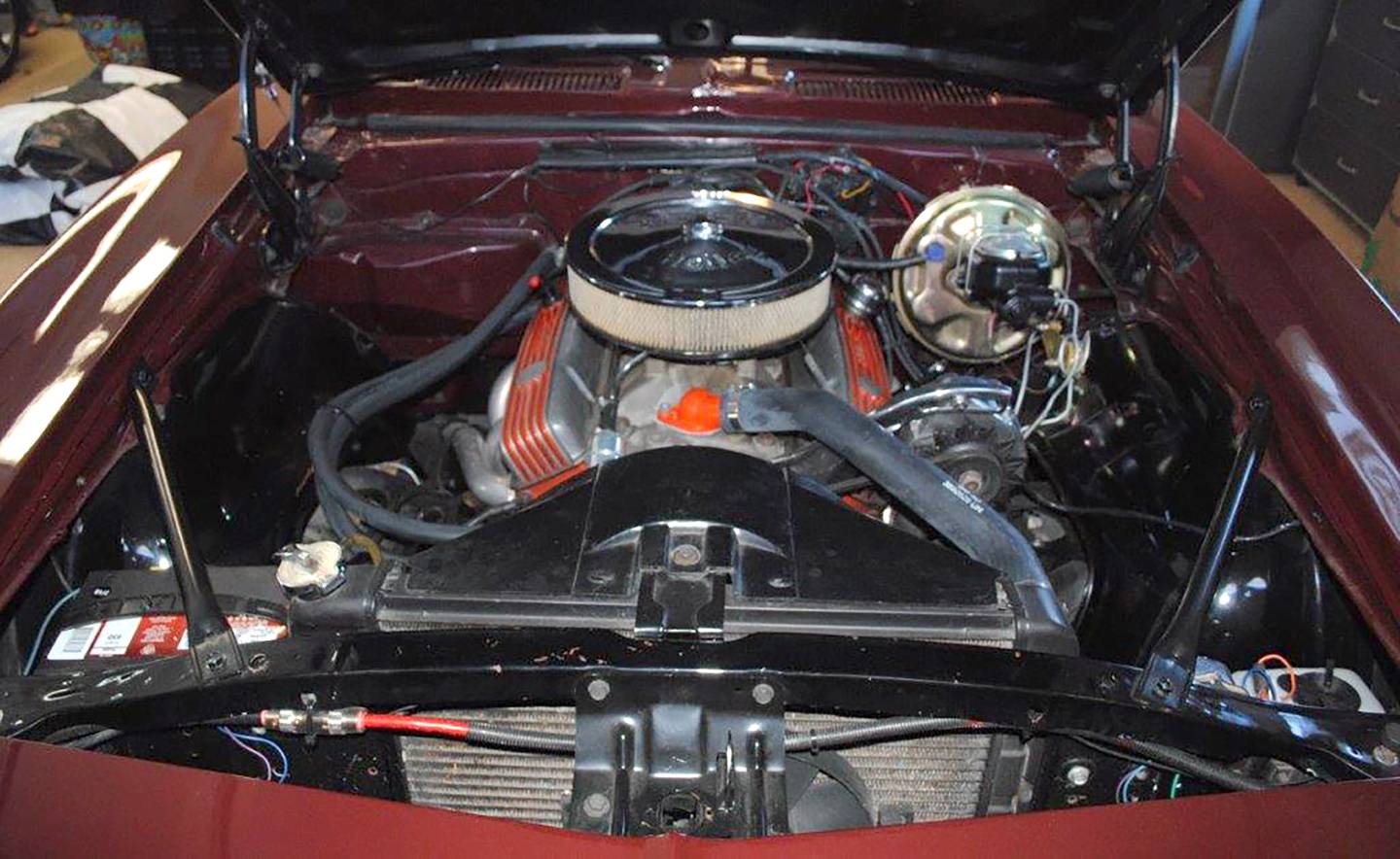 Both of his sons, Alex and Dean, now in their twenties, occasionally get to take the car out for a drive, but only with Dad as the co-pilot. And like their father, they have developed a love for cars. When asked which of the sons will get the car when the time comes, Jaimie says a simple coin toss will determine who gets the Camaro.
When Jaimie was younger, he entered the car in a few shows. He was awarded a
trophy for "Best Post-War Convertible" at The World of Wheels Show in Chicago. When asked, what he likes the most about the car, Jamie says it is the '"whole package, and especially the way it idles."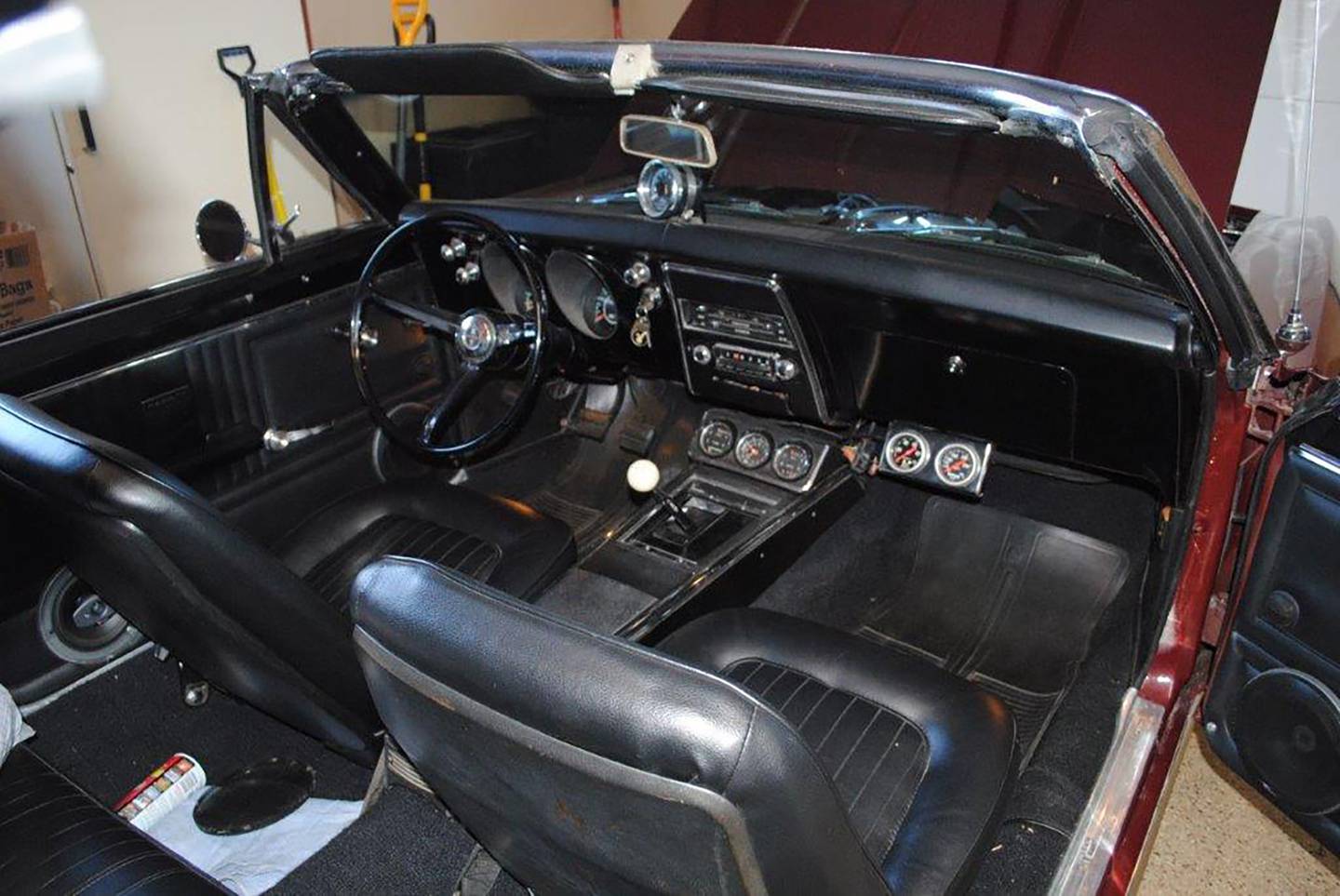 Jaimie has recently retired from Valvoline, after 30 years of being a Territory Business Manager, and he is living out his retirement enjoying his '67 Camaro Convertible.
If you have a car you would like to see featured in Classic Wheels, contact Rudy Host, Jr. at Classic.Wheels.Rudy@gmail.com.