Dan Mauer says his gorgeous 1923 Ford T-Bucket Roadster was a retirement gift to himself. For those who may not be familiar with the origins, the iconic hot rod is based on Henry Ford's Model-T, which was produced from 1915 to 1927.
Dan says he has been into cars since he was a kid. He lived near Dukes Drive-In in Burbank, where during the 70s and 80s he attended the regular Cruise Nights that brought the old and new cars hot rods together. It was the older cars that always seemed to catch his eye – the older the better.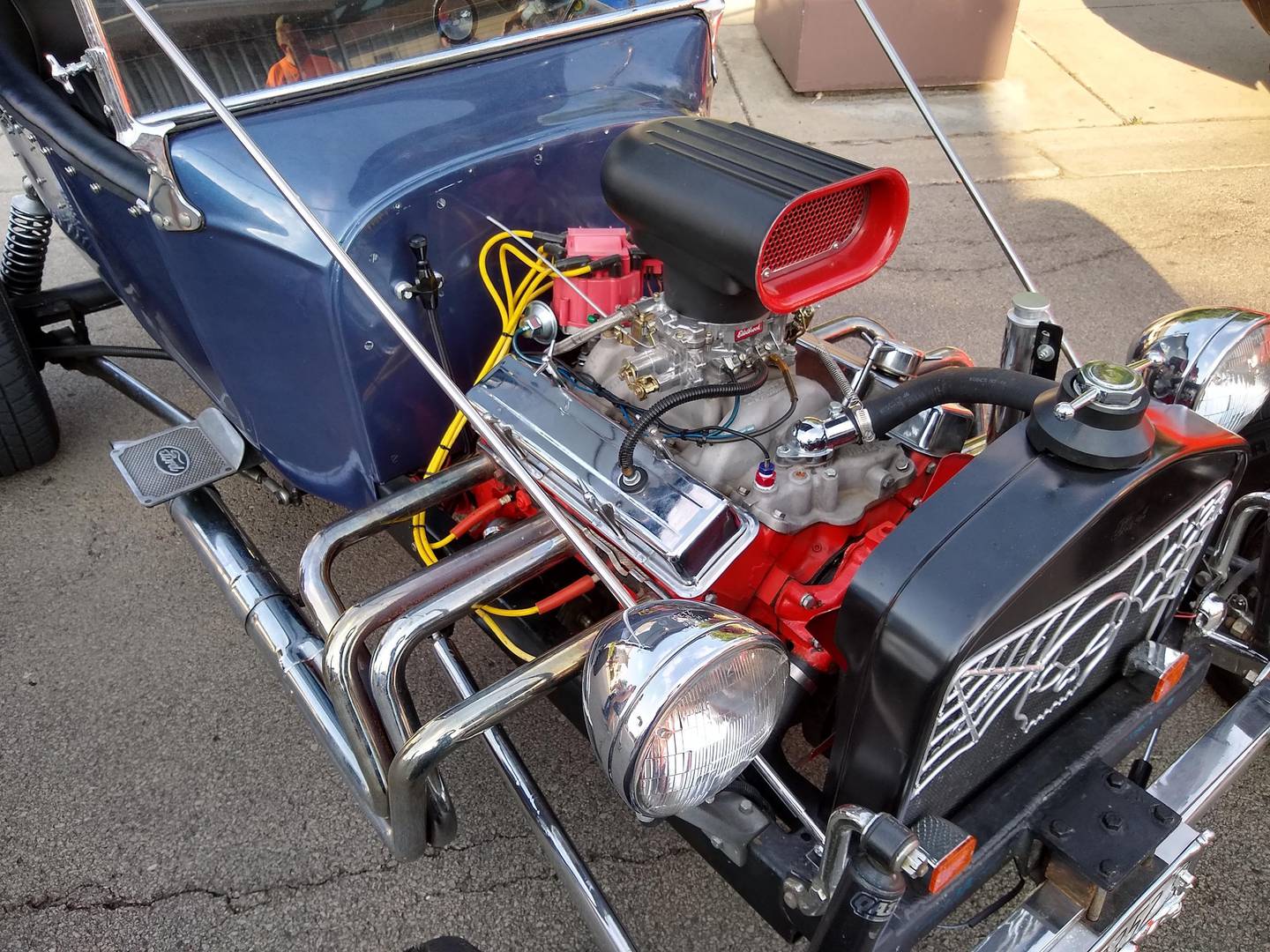 In October 2022, Dan got his T-Bucket Roadster from the Detroit area. The car needed some work, but he saw it as a good winter project. He had to repair several leaks, the oil pan and differential seal, and do a major tune-up.
The T-Bucket's top and frame are new. When Dan first drove the car, the air pressure started to pull the windshield mounts off, so he had to remove the back vinyl. The interior has been redone, with an embroidered skull and flames in the middle of the seat back. Skulls are a theme on this T-Bucket! Not only does the seat have a skull on it, but the grille and left side mirror, taillights, and the shifter are also skulls. The taillights are from a motorcycle.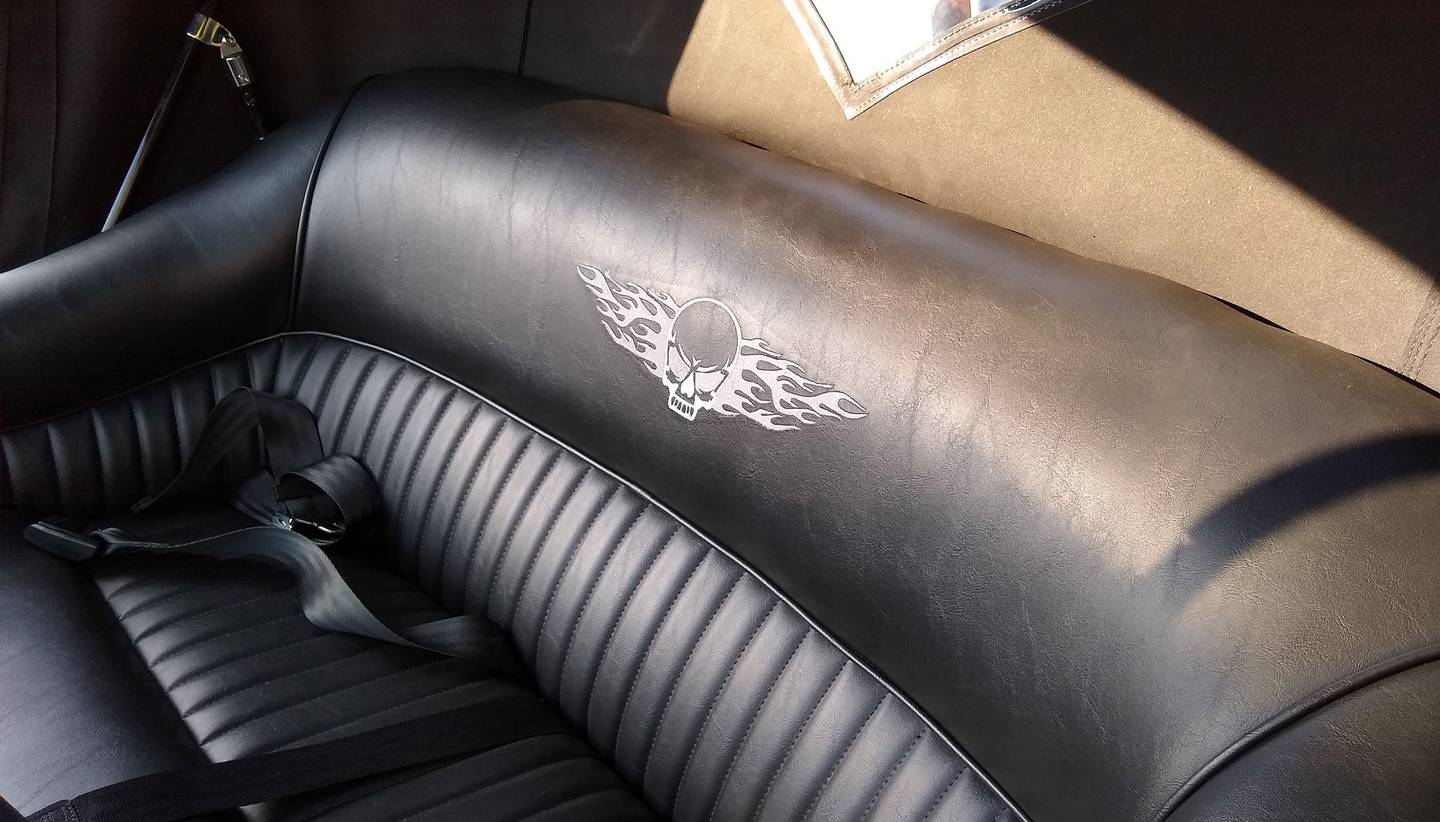 The drive train is from an early 1980s Corvette. The T-Bucket features a small block 350 with a 4-barrel carburetor, backed up with a turbo 400 transmission. Other improvements include a GM rear end and four-wheel drum brakes. Dan says he would like to update the brakes to front discs, and maybe even to all four wheels. He also wants to install an electric cooling fan, since there is no shroud to concentrate the airflow.
While Dan isn't sure of the paint code, it is definitely a great-looking blue hue. It rides on Corvette rally wheels. Dan loves the open concept and the uniqueness of the car, as well as the ease of working on just about every aspect of it.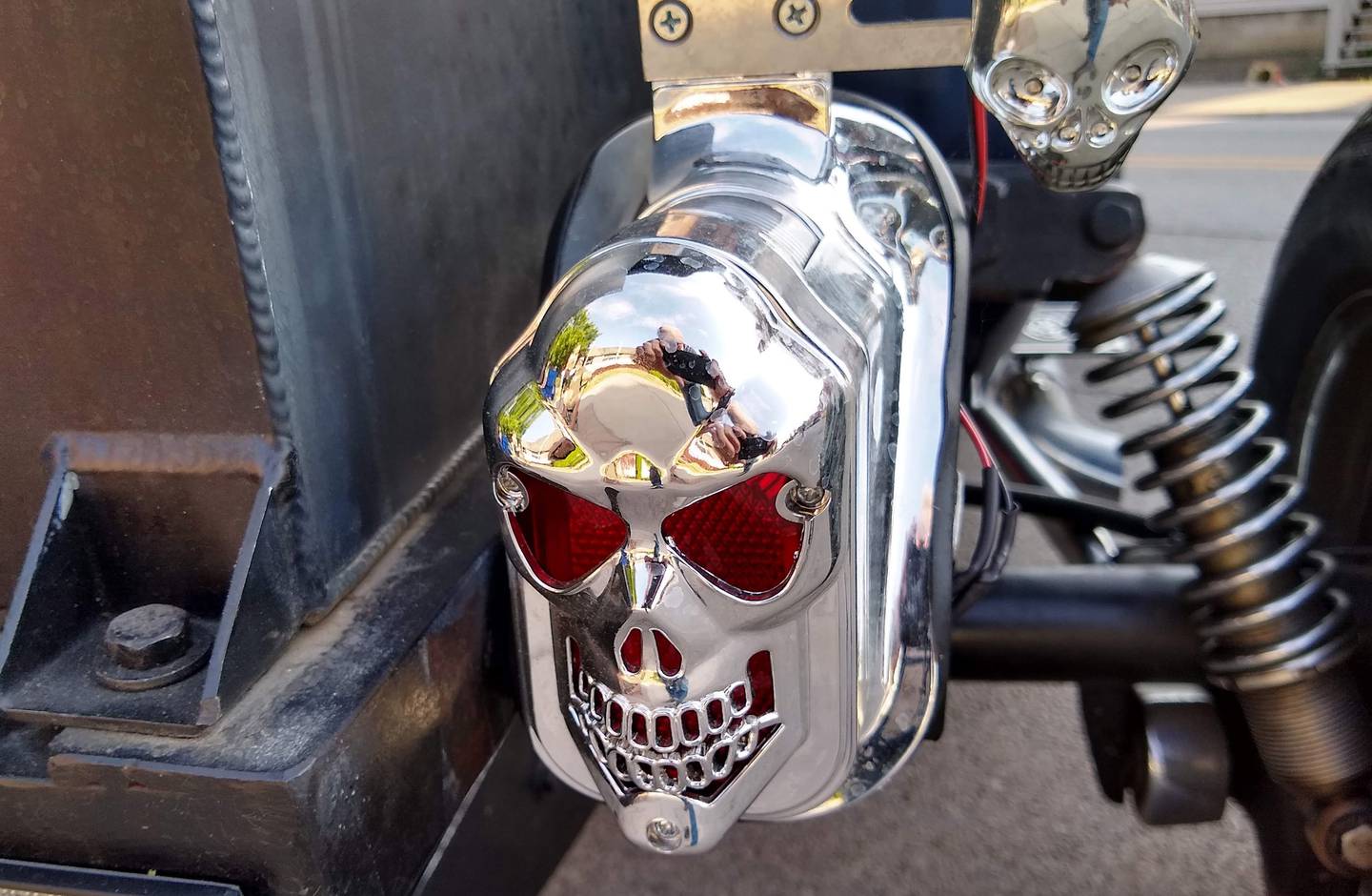 According to Dan, to install a new 15-gallon fuel cell, the back section of the body was removed by the previous owner. Dan put the body back the way it was to have a kind of trunk, stow chairs, and maybe a cooler, or some extra supplies.
While Dan says he and his wife have fun just driving around the area, they do plan to attend car shows throughout the area, and possibly do some road rallies in the future.
Dan and his family have lived in their Tinley Park home for 30 years, and the T-Bucket is the first car that has been in the garage. If you go to any car shows around Chicagoland, keep your eyes open for Dan's ride because you don't see them very often anymore.
If you have a car you would like to see featured in Classic Wheels, contact Rudy Host, Jr. at Classic.Wheels.Rudy@gmail.com