Nearly a foot of snow fell on Will County overnight Saturday and continued to come down Sunday morning in what a meteorologist said was the "biggest snowfall" in perhaps a decade.
"Definitely, it's our biggest snowfall in a number of years," said Kevin Birk, a meteorologist with the National Weather Service in Romeoville.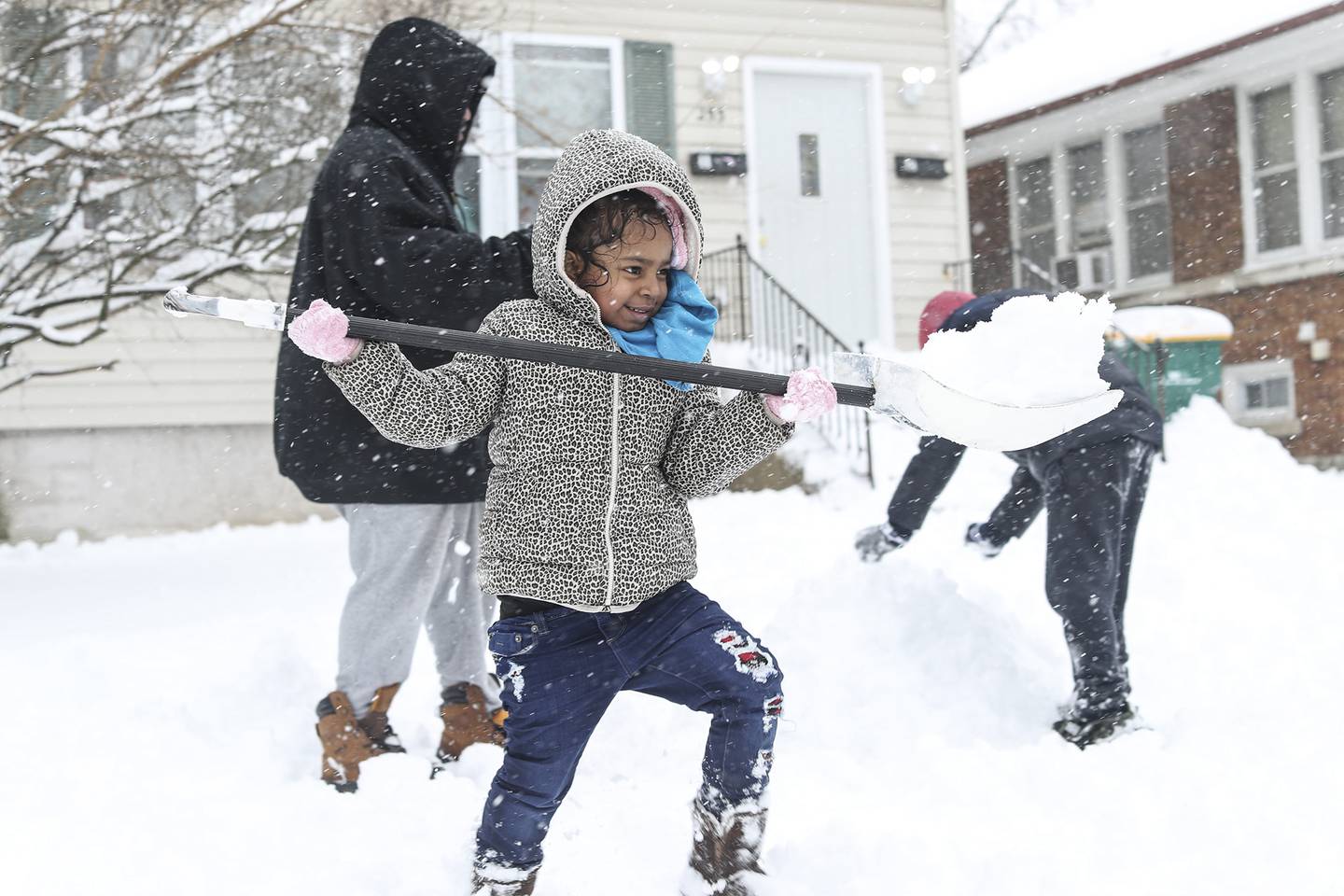 The snow accumulation outside the National Weather Service office was 10.5 inches late Monday morning, Birk said, and totaled 8.8 inches at Chicago O'Hare National Airport.
"So basically kind of in that 7 to 11, 12-inch range is what we're in now across the area," he said.
And the snowfall was far from over, and was expected to keep coming down into the evening.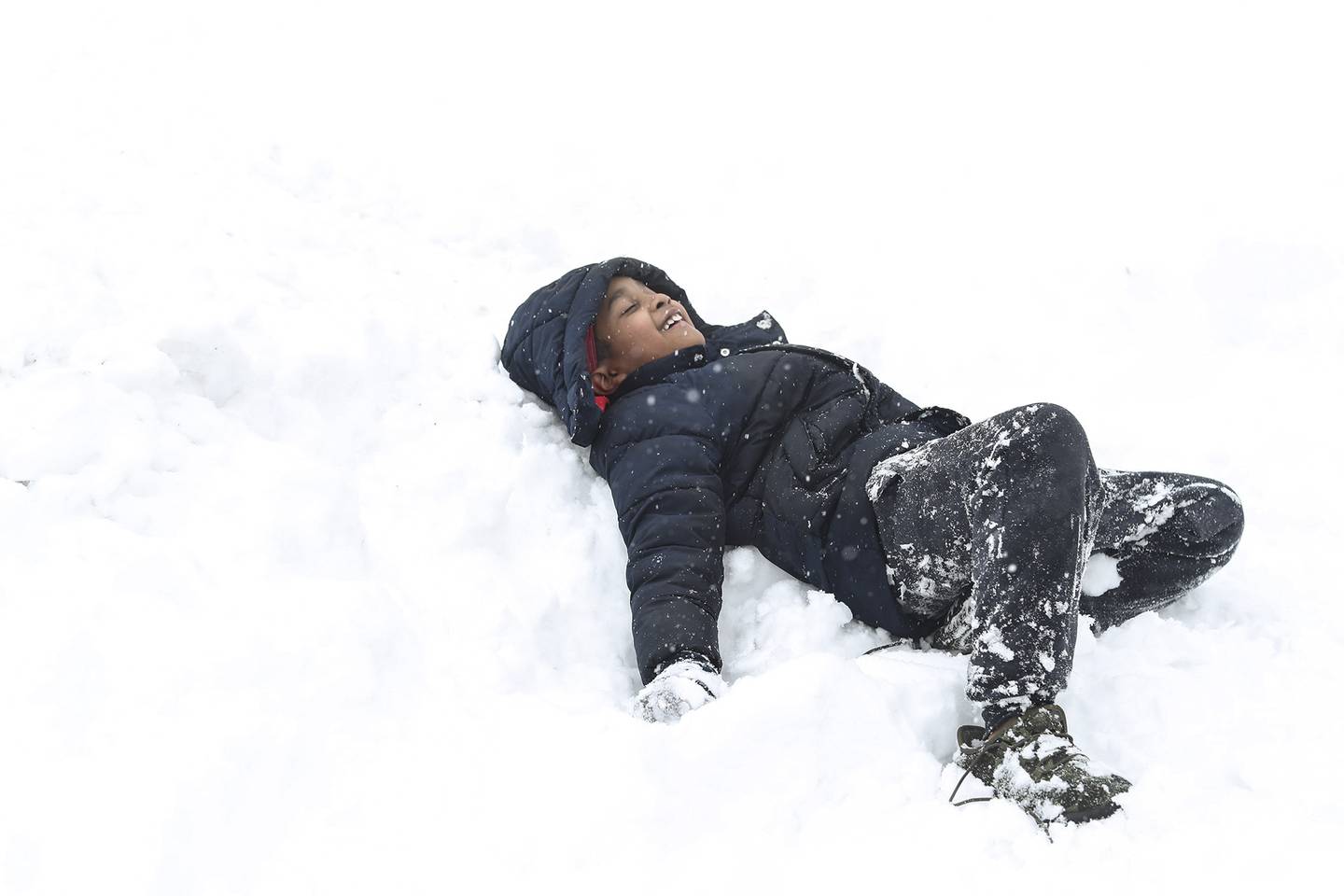 "I would say just another 1 to 2 inches for the most part," Birk said.
The snow wreaked havoc on Interstates 55 and 80 overnight from Saturday afternoon into Sunday morning, according to the Illinois State Police.
"Illinois State Police District 5 units responded to approximately 34 crashes, all reported as property damage only, and 123 calls for motorists' service" between 4 p.m. on Saturday and 11 a.m. Sunday, Mindy Carroll, the assistant deputy chief of the state police public information office, said in an email Sunday.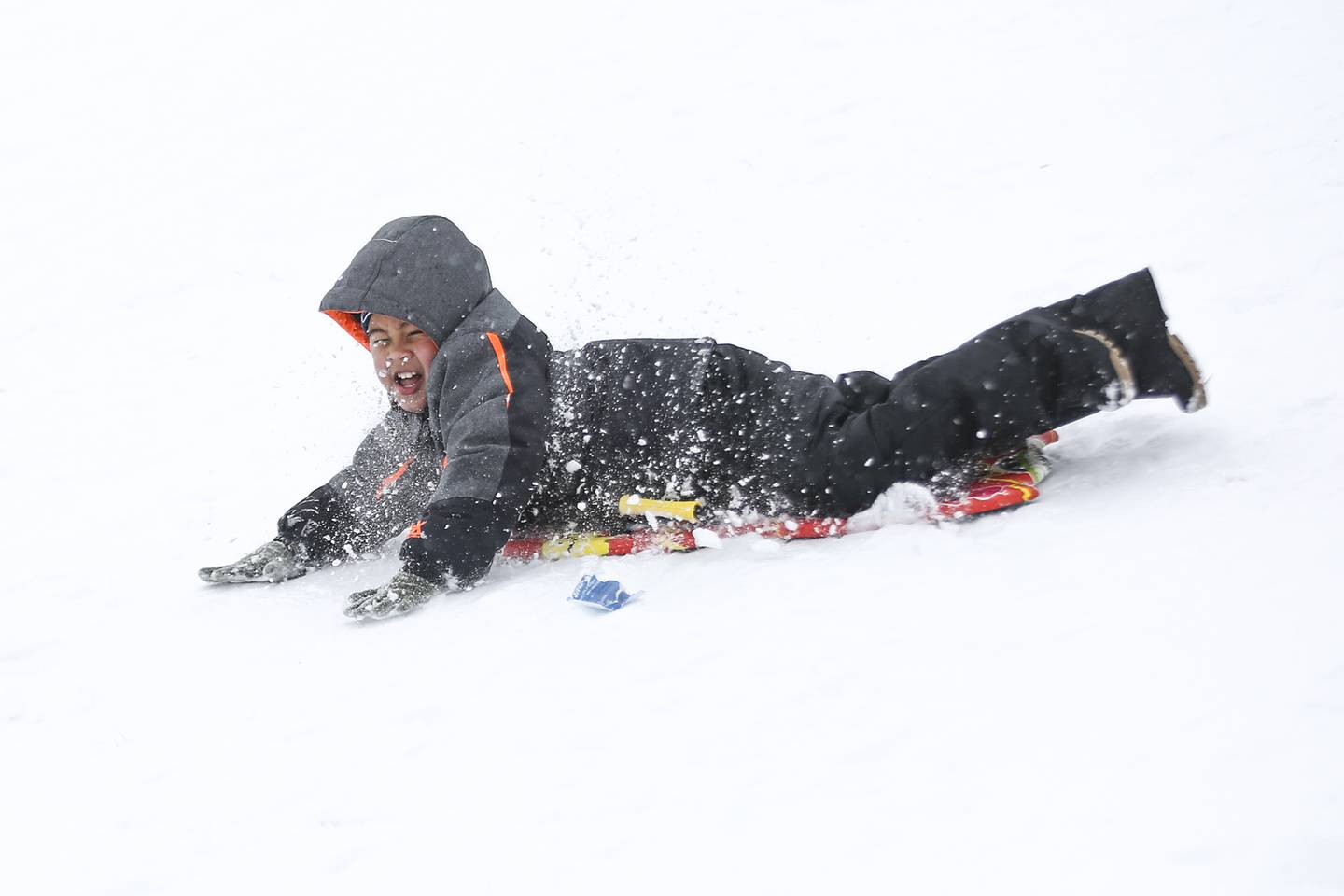 "We would like to remind motorists to avoid travel unless necessary and ensure they allow additional time to their destination if they must travel," Carroll said. "Always carry a cell phone for emergency purposes and ensure their vehicle is prepared to operate in winter conditions. As always, slow down, buckle up and please proceed with due caution when approaching emergency vehicles and highway maintenance vehicles doing their best to keep the roadways safe."
Birk predicted a snowfall-free Monday.
"Tomorrow, highs around 30 (degrees) and we should see mostly cloudy skies for the most part, probably clearing up toward the evening," he said.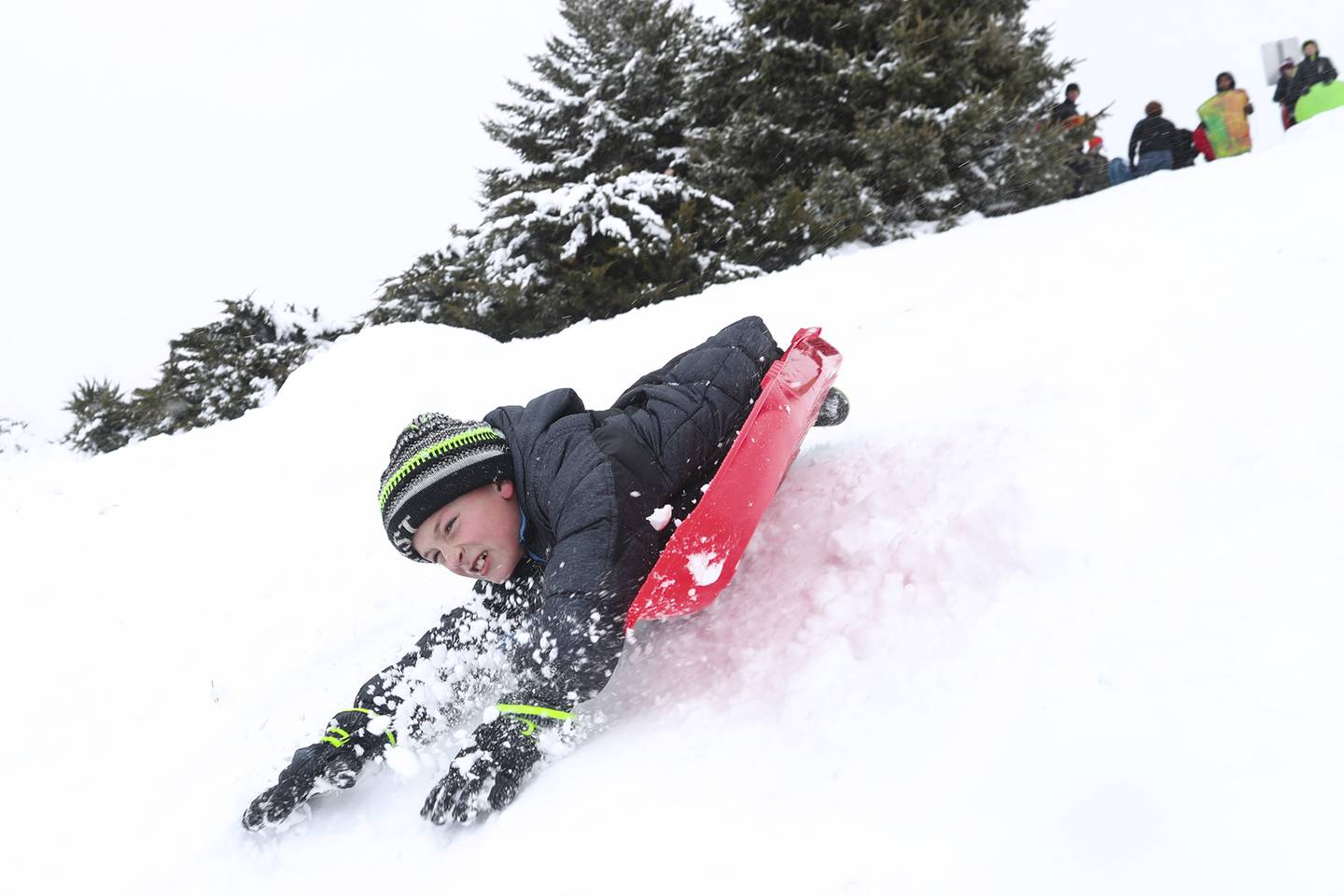 But that brief reprieve might be followed up with even more snow, or at least precipitation of some kind, in the next day or so.
"Probably Wednesday night into Thursday, we have another system coming in that does look to produce some precipitation across the area," Birk said, predicting possibly "rain or freezing rain."