A retired Joliet police sergeant and another officer were dismissed from a woman's federal lawsuit that claims she was wrongfully tackled to the ground and arrested during a 2019 prayer vigil.
Retired Joliet police Sgt. Javier Esqueda and Joliet Police Officer Alan Vertin were dismissed from the lawsuit case filed by Konika Morrow, according to a July 20 court filing.
Joliet Police Officer Adam Stapleton and the city of Joliet are the only remaining defendants in the case.
Morrow's June 30, 2020, lawsuit accused Stapleton of tackling her to the ground, pushing her over a curb and injuring her knee while she was at a July 9, 2019, prayer vigil at Sacred Heart Church in Joliet.
Attorneys for Morrow and Esqueda did not immediately respond to messages on Friday.
Attorney Glenn Mathues, who represents Vertin and the city, said he suspected Vertin was dismissed because the video and deposition testimony "made clear" that Vertin "did nothing wrong."
Mathues said it "made sense" to streamline the case and focus on where "there is a real dispute about what happened, which is the encounter between Ms. Morrow and Officer Stapleton."
The July 9, 2019m vigil had been interrupted by officers pursuing an ATV and a dirt bike.
Morrow had been arrested and charged with the misdemeanor offense of obstructing Vertin during his investigation of that incident.
Following a trial on Feb. 14, Judge Jessica Colón-Sayre acquitted Morrow of the charge.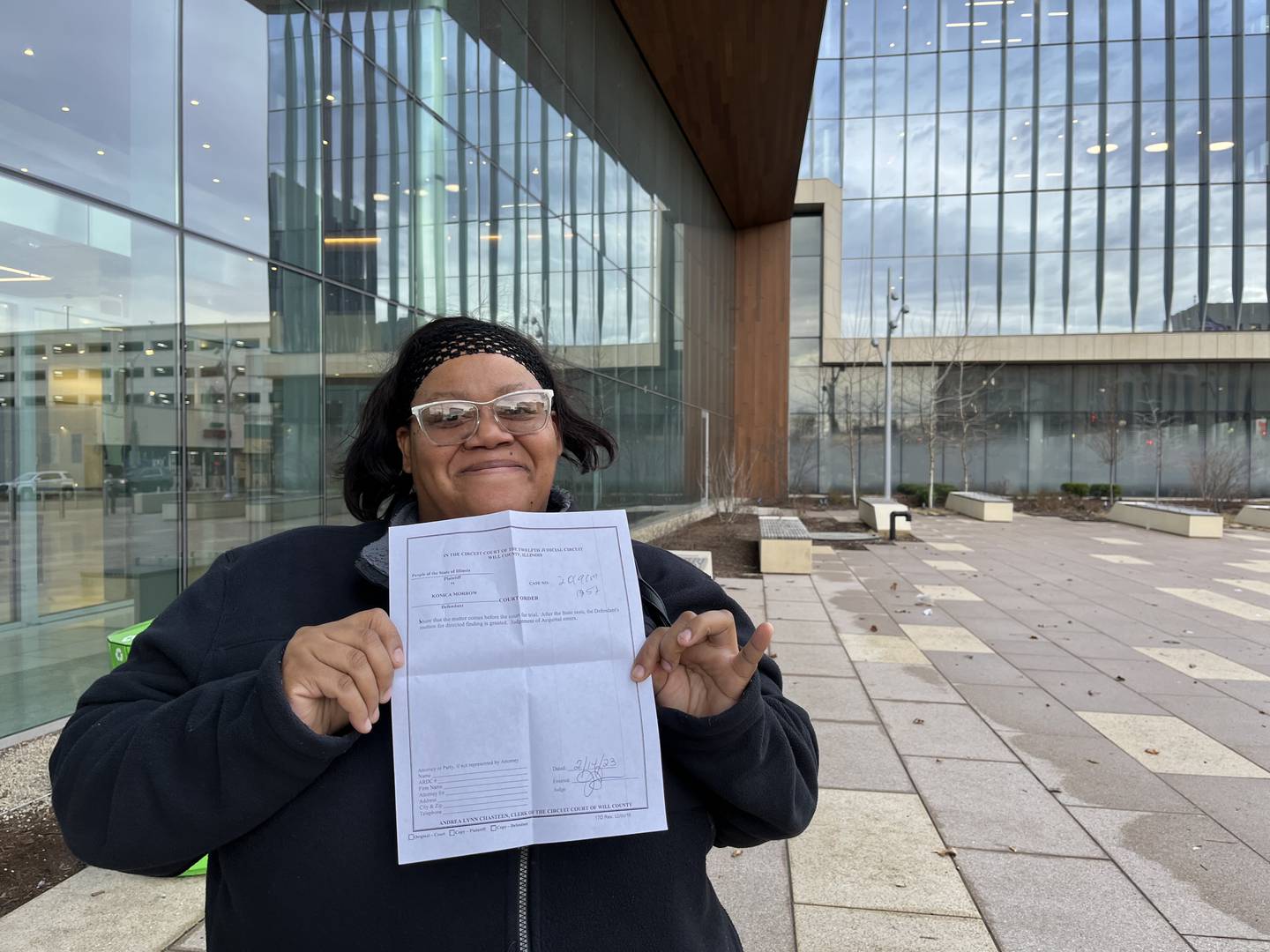 Morrow's attorney, Neil Patel, largely argued that his client did not actually impede the performance of the officers.
There was no squad video from Stapleton's and Vertin's vehicles, which were right at the scene of the incident. The only video shown during the trial came from Esqueda's more distant vehicle.
Morrow's lawsuit had accused Esqueda, Stapleton and Vertin of conspiracy to fabricate a false report against her.
The lawsuit accused Esqueda of mocking her after she was injured in the 2019 incident by saying, "Get the baby an ambulance." Esqueda denied the allegation.
Kendall County prosecutors have argued Esqueda's concerns over the internal investigation of his conduct in the incident regarding Morrow was part of his motive to leak the Eric Lurry police squad video in 2020.