DIXON – A new college scholarship intended to mitigate the shortage of qualified early childhood educators in Illinois is available for a limited time.
The Early Childhood Access Consortium for Equity Scholarship provides funding and a pathway for individuals to complete an associate degree in early childhood education from their community college.
The scholarship is part of the recent legislation allowing individuals with a two-year associate degree to then transfer those degrees to any public four-year university in Illinois and obtain their bachelor's.
I help them plan their courses, get enrolled, help arrange financial aid and find funds to help support these students outside of the scholarship. If there is someone out there who is interested, we will find a way to get them started taking classes."

—  Celina Benson, academic adviser and outreach coordinator
Another initiative, Sauk Valley Community College's 2+2 program, allows students to complete their first two years at Sauk and then take online classes at participating Western Illinois University for the final two years of their bachelor's degree.
Currently, the 2+2 program only pertains to elementary education – grades one to six – but the college is working toward bringing in more options in the future.
"It's about helping as many people as possible find a streamlined pathway to increase their credentials and degrees while staying in the Sauk Valley," said Beth Smaka, assistant professor of early childhood education at Sauk Valley Community College. "At Sauk, we have this opportunity to offer scholarships and upskill their degrees and credentials. They also have a dedicated academic adviser to plan a streamlined pathway to their success through the system."
Early childhood education academic adviser and outreach coordinator Celina Benson helps students navigate the process.
"I help them plan their courses, get enrolled, help arrange financial aid and find funds to help support these students outside of the scholarship," Benson said. "If there is someone out there who is interested, we will find a way to get them started taking classes."
The early childhood scholarship is available until June 2024. It is one of several measures meant to address the statewide shortage of teachers, including Gov. JB Pritzker's 2019 legislation that raised Illinois teachers' minimum salary to $40,000.
Commensurate pay for teachers has been a long-standing problem. Before Pritzker's legislation, the minimum teacher salary ranged from $9,000 to $11,000 in some areas and had not been raised in decades.
The new law phases in the increases over four years: $32,076 for the 2020-21 school year, $34,576 for the 2021-22 school year, $37,076 for the 2022-23 school year and $40,000 for the 2023-24 school year.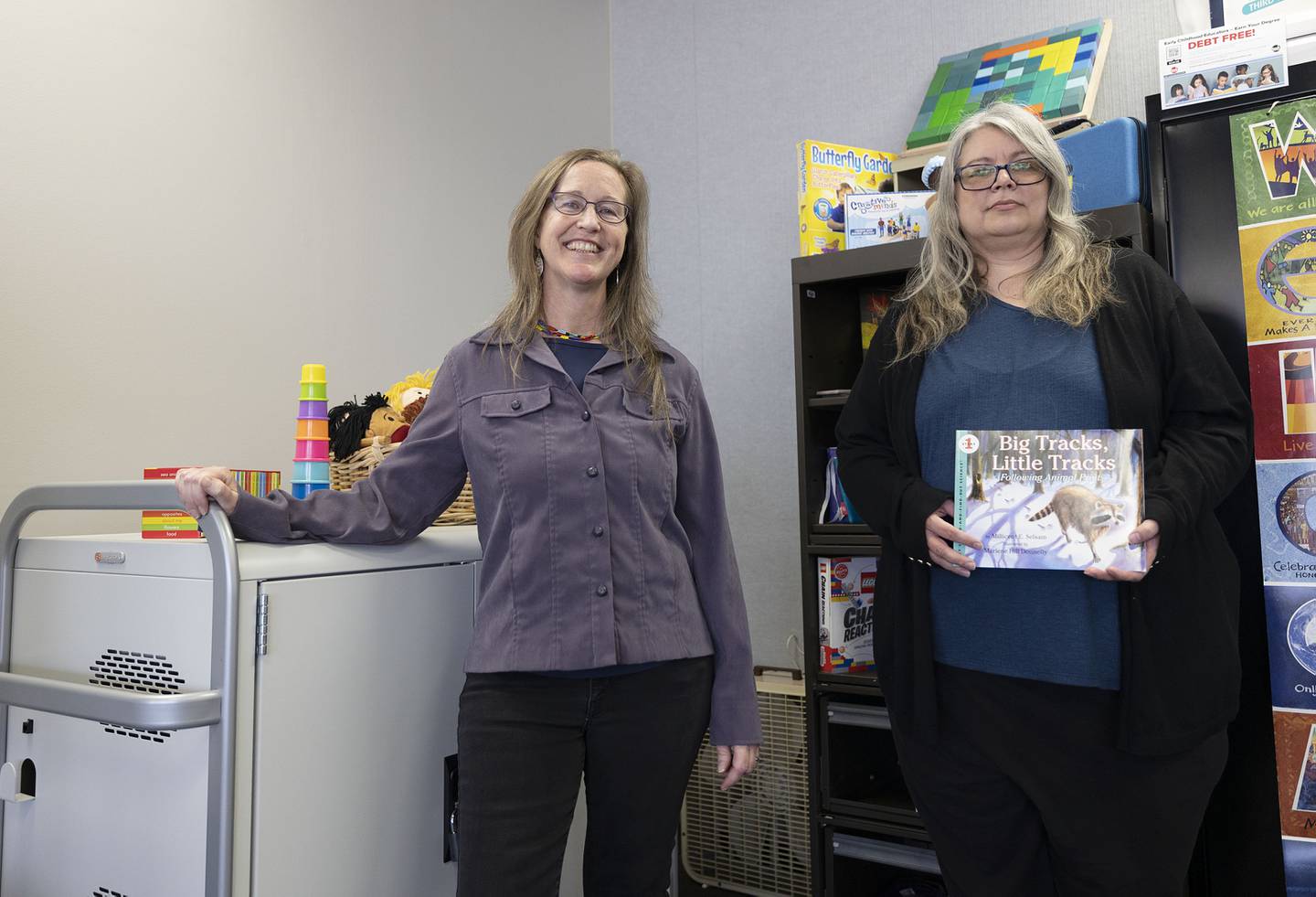 "The teacher shortage has risen to near crisis level in the last five years in terms of new teachers, aides and other paraprofessionals coming into the field," SVCC professor of education and English Amanda Eichman said. "College enrollment is down because people are not choosing teaching as a profession. We have always had to battle the pay, but not the pay and the culture."
The 2022-2023 Educator Shortage Survey conducted by the Illinois Association of Regional Superintendents of Schools reported that 79% of school districts felt they had a shortage of teachers.
In addition, 2,728 teachers, support staff and special education positions went unfilled or were occupied by someone less than qualified. The districts also reported a 68% decrease in applicants for these positions in fall 2022 compared with fall 2021. But the problem continues beyond enrollment.
Eichman estimates that up to 30% of new teachers quit or contemplate quitting after only their first year. Many are unprepared for the demands, including the time-consuming paperwork involving reporting systems for student evaluations and assessments, standardized testing and curriculum planning.
"A lot of work that takes place in schools happens after the children have left the building – meeting family needs, individualizing plans for each child, dealing with challenging behaviors and being calm and ready to handle the daily challenges of their jobs," Smaka said.
Eichman and Smaka also have worked with Janis Jones and the Regional Office of Education 47 on another pathway to usher in the next generation of educators. As a result, high school students can enroll in dual-credit programs at SVCC that prepare them for the complexities and culture surrounding their future careers.
For many young teachers, the love and excitement of using creativity in their approach to teaching pulls them into the profession, but the culture of changing curriculum and standardized testing has pushed some away.
"We are trying to show them how they are still going to be able to be creative in the classroom and have some autonomy in their classroom, even with those strictures in place," Eichman said.
For information, contact Celina Benson at 815-835-6301 or celina.benson@svcc.edu.