MORRISON – When Cody Barnes was gifted his first dirt bike by his dad around the age of four, he had no idea it would change his life forever – and he never could have imagined the career he'd make for himself out of pro motorcycle racing.
Fast forward nearly two decades later and the 23-year-old Sterling native will be representing Team USA for the second year in a row at the International Six Days Enduro, the world's foremost motocross competition, akin to the Olympics of off-road racing.
Representing Team USA has been a truly surreal experience for Barnes these past two years, and he's thrilled to be competing for his home country once again on the international stage.
"It's unreal for me. It's our country, and for myself, I feel like there's so many people that have sacrificed so much that have given me the opportunity that I get to ride a dirt bike for a living," Barnes said. "For me to go over and represent our country, it does mean a lot. It's a very big honor, because like I said, there's so many people that have sacrificed their lives for us to live the lives that we do. For me, it's a very big deal, and I'm super honored to even say that I'm one of the people that – regardless of whatever I do over there – it's awesome for me to say that I was one of the people selected to go over to represent our country."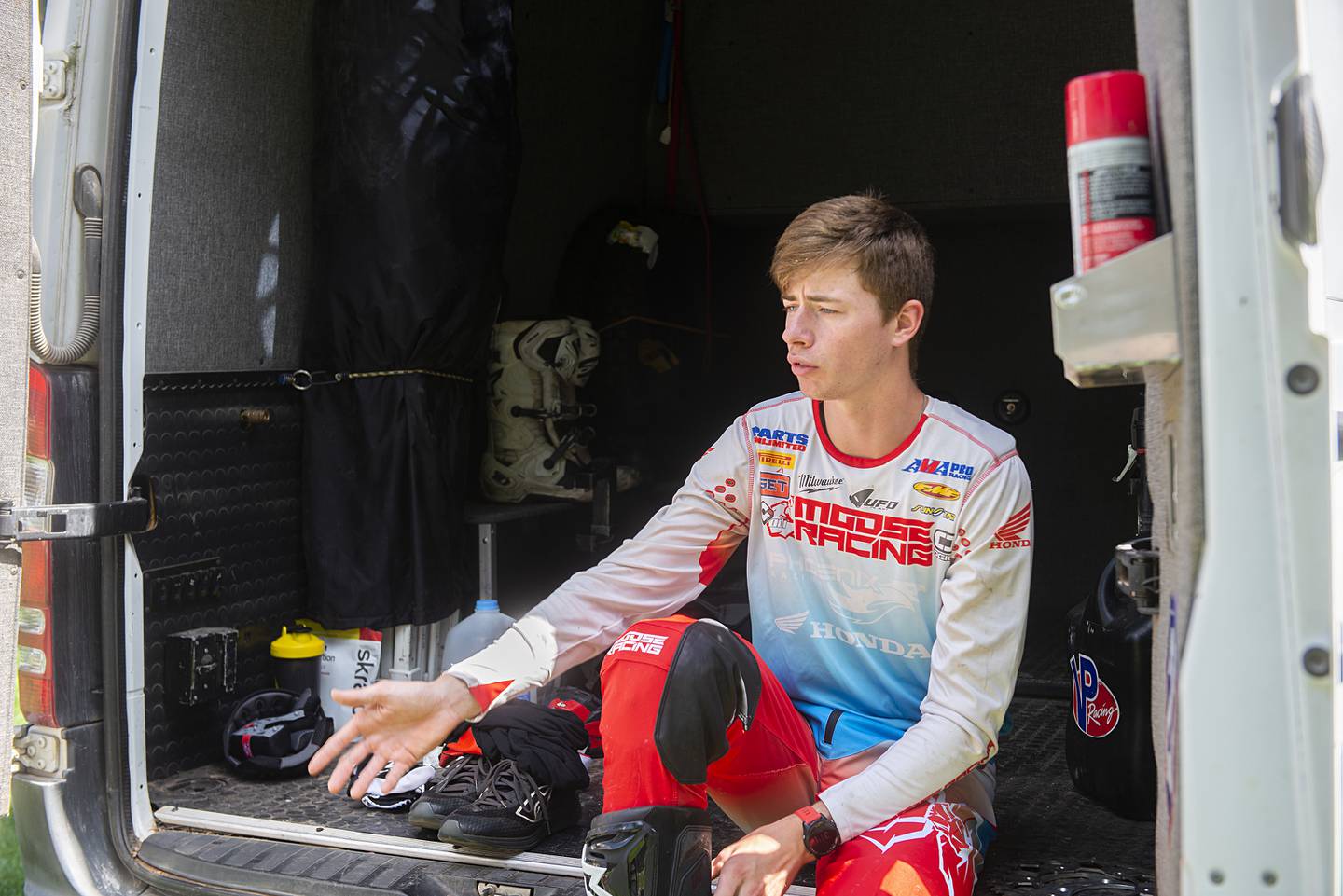 This year's ISDE will be held in Le Puy en Velay, France, from Aug. 29 to Sept. 3. More than 300 riders from over 30 countries will be vying for medals and motorcycle racing supremacy, with Barnes and his three-man 23-and-under junior world team among them.
The 2017 Sterling High School grad competed last year in Italy, too.
For his first ISDE, Barnes fared well, landing second in the E1 category (250cc bikes and under) and in the top 20 overall. Even though he placed relatively high and took home a gold medal for being within a certain time percentage of the E1 category leader, he wasn't totally satisfied and is setting his sights even higher in the second go-around.
"Last year, with it being my rookie season, first time going over there, I was so nervous. I was super nervous," Barnes recalled. "I didn't want to be the new kid that goes over and then gets ... there's so many different ways to get penalties over there. And if you get a minute penalty, it's very hard to come back as a team. If you're very close to a team, it's hard to make up a minute in time to get that position back.
"Last year, I thought my performance was OK. For my first time, I was proud of how I did, but definitely was like, 'I wish I would've done better here or I shouldn't have made this mistake.' This year, I'm really looking forward to it. Having a year under my belt, and then also with where I'm at with riding, where I'm at with the team, I think I'm just in a better place. I think I'm riding better. So this year, I'm really looking forward to going over there and giving it my best shot."
The first five days of the competition will be run on a similar schedule, with riders going through a series of six different "tests" out of the 13 types, each lasting in the five- to 10-minute range. Courses for the tests are about 3-4 miles long.
In between the tests are time checks, which must be entered and exited within the scheduled time frame to avoid incurring a minute penalty. The time checks ensure everyone stays on schedule, and allow for maintenance and fueling of the dirt bikes.
The sixth and final day, by contrast, is an all-out 15-minute motocross race.
Having competed in the Six Days Enduro before, Barnes has something of a blueprint for success going in.
"Definitely one of the biggest keys is you have to be good on the first day. If you're one of the riders that it takes you a while to get going, there's so many countries and everything's on time, so you can't afford to not be competing at your best that first day," Barnes said. "Because if you go into the first test and you're not ready, you could lose 15 seconds right off the bat. Then you have to make that up. It's six days of racing, so you don't want to go out that first day and crash and hurt yourself, because then you're gonna be hurt for five more days. So the biggest things are hitting your marks that first day and not riding to the point where you're risking crashing, because if you're going really fast, but you crash a lot, you're losing time."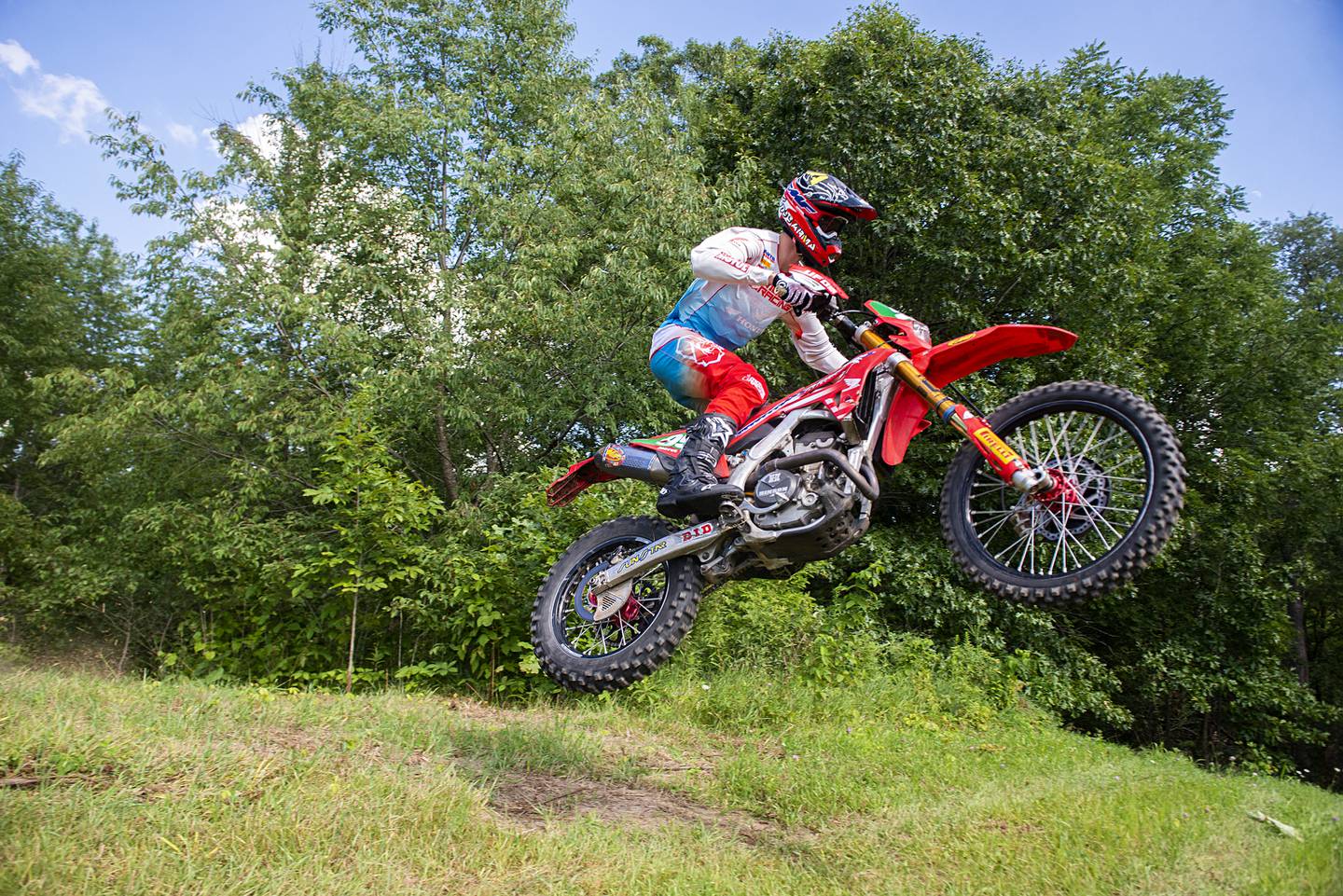 Throughout the year, Barnes rides for the Phoenix Racing Honda Team, an East Coast-based factory off-road team out of Salisbury, North Carolina, and competes in the Grand National Cross Country Series, as well as the US Sprint Enduro.
Earlier this year, he achieved a handful of career milestones, with several podium finishes at the GNCC Series, including his first 250 Pro Class win, and a Pro 2 Championship in the US Sprint Enduro series, where he went undefeated through all eight rounds.
Now, he's chasing a higher goal – and looking to add some hardware to the collection back home.
With less than three weeks to go before the ISDE kicks off, Barnes is making his final preparations. This week, he's back in South Carolina, where he resides most of the year. On Aug. 19, he'll fly out to France.
"Really, the next weeks of preparation will just be fine-tuning everything. You don't want to be going into this event banged up or have any kind of lingering injury, because you do race six days straight and you're on a motorcycle from 8 a.m. to 3 p.m. And yeah, we're not racing the whole time, but you're still riding a dirt bike for that long," Barnes said.
"What I've been doing now is just having fun. When I come back from France, we still have four rounds of the GNCC Series. You definitely don't want to be losing any fitness, so there's still a lot of off-the-bike training that I'm doing. But as far as riding, luckily enough, the place that we're at, the landowner, Cory Snow, he has quite a bit of field. He's been a very good friend of mine. He has quite a bit of land here that is pasture, and they mowed a track for me to practice on, so I've been coming out here several times throughout the week. The bike that I'm riding has the tires that I'll be using over there in France, so it's just getting adapted the best you can to the job that you're gonna do over there."