ROCK FALLS – Erie Police Chief Rollie Elder tendered his resignation and will be changing his uniform to that of a Rock Falls Police Department officer.
Elder's last day with Erie will be Oct. 28; he starts on his hometown force on Nov. 1.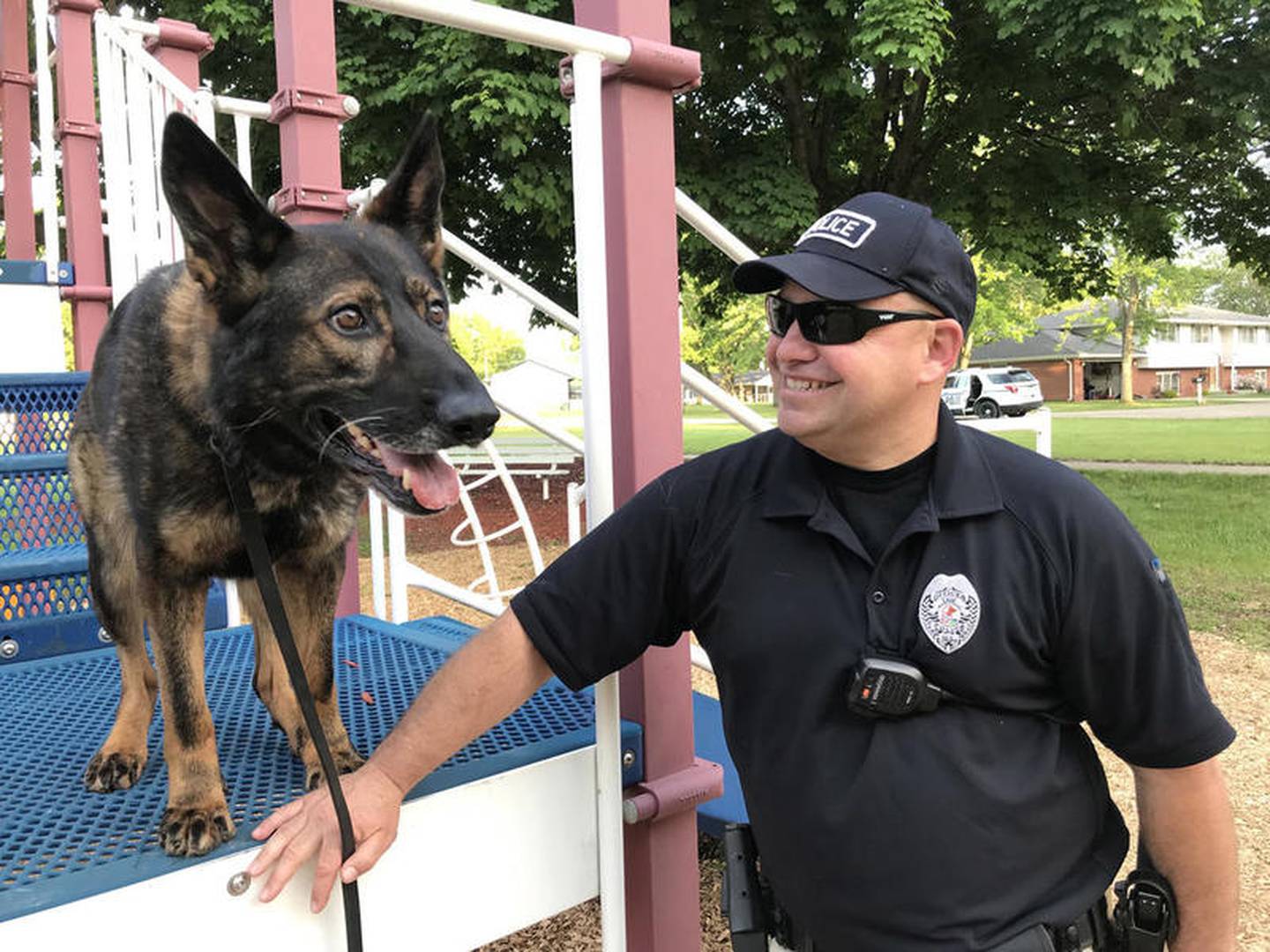 "I'm excited," Elder said Wednesday. "I love Erie, this is a phenomenal community, but Rock Falls is a little faster-paced. When the opportunity came up, I thought about it and I took it."
Elder is a Rock Falls native, but he and his wife, Kelly – and Nicom, Elder's now-retired K9 partner – have no plans to move from the village, he said.
Elder, 46, left the Whiteside County Sheriff's Department, where he was Nicom's handler, and started in Erie in July 2018. The 9-year-old German shepherd transferred to Erie a month later, and retired in September.
Taking on the job in Rock Falls will mean "a little bit of a pay cut," Elder said, but it will be easier to get vacation and time off in a bigger department, where there are more officers to cover shifts.
"As we get older, time means more than money," said Elder, who has four children he'd like to spend more time with.
In Erie, he helped get the school resource officer program established at the high school and put a focus on community policing, which he plans to continue in Rock Falls.
"I'm really looking forward to it. I'm going do whatever [Rock Falls Chief] Dave [Pilgrim] tells me to do; I'm going to try to help him achieve his goals, and be an asset to him and [Cmdr.] Mark [Davis]."