DIXON — A Dixon open-air concert series continues this week with Just for Fun Band performing on Friday afternoon and early evening at John Dixon Park.
The series will be on hiatus the first Friday in July in lieu of Petunia Festival events.
Last week, nearly 100 residents gathered beneath the park's canopy of trees for the third session of the Music at the Square summer series.
The two-person Burn 'n Bush performed from their set list of upbeat country-pop favorites with Rod Burnette on percussion box and Dave Bushman on acoustic guitar. Both contribute with vocals.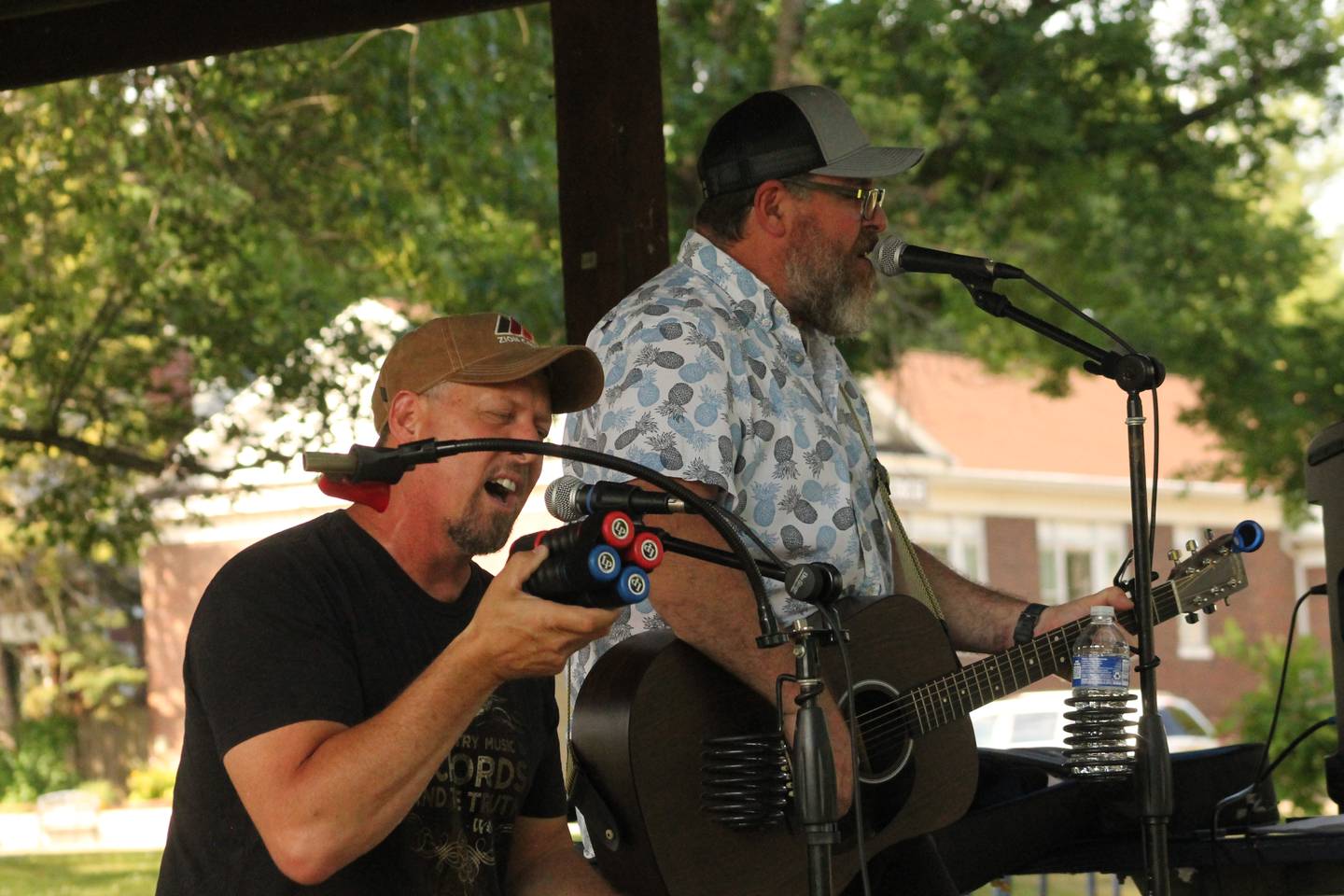 They were set up at the south end of the picnic shelter facing the drinking fountain at the center of the park.
The Music at the Square open-air concerts run from 5:30 to 7 p.m., and are organized by the Dixon Chamber of Commerce and Main Street. Attendees bring their own lawn chairs or settle in on the grass in a semicircle around the shelter. With temperatures in the 80s, most took in the show from the shade of the trees that line the park's sidewalks.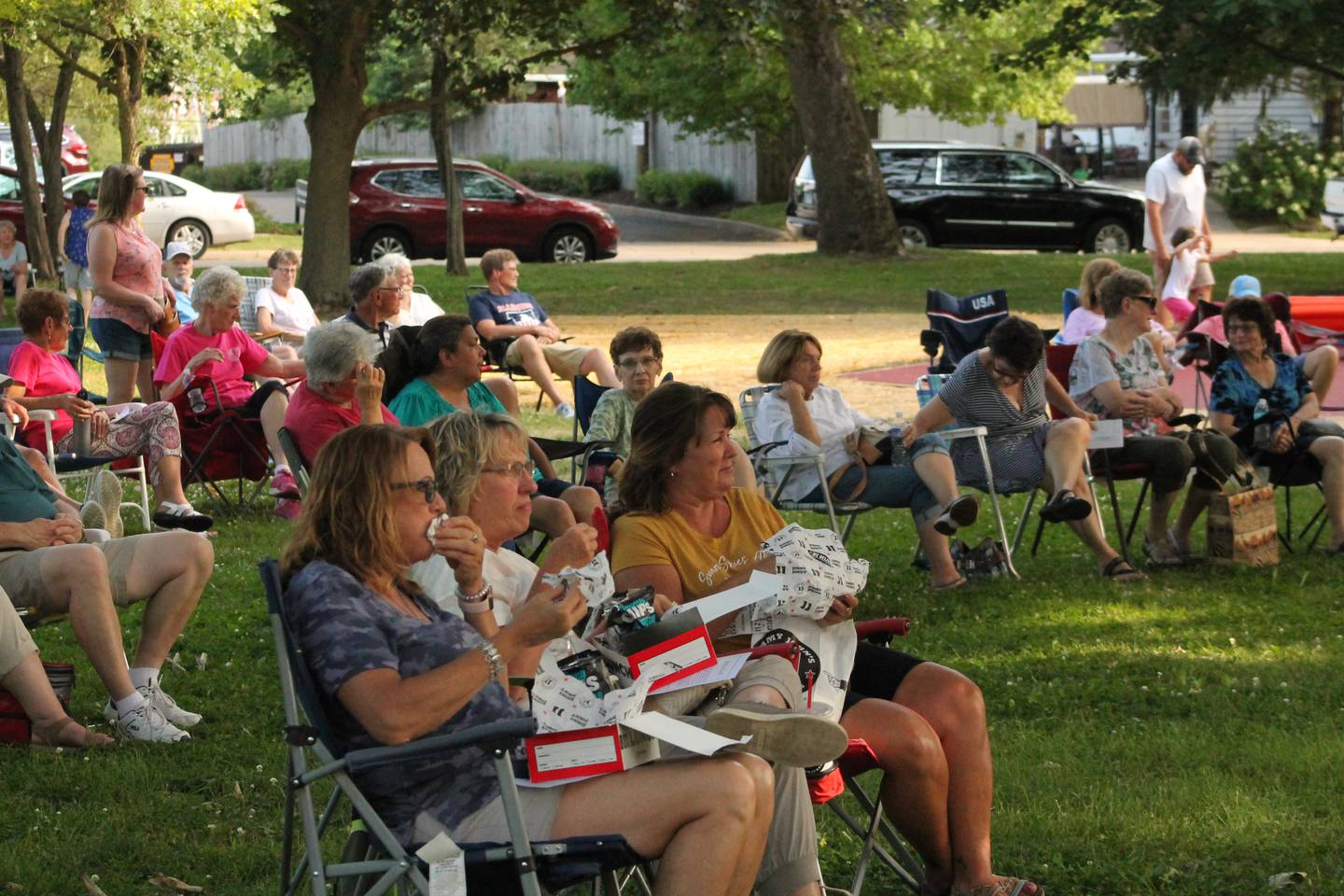 On Friday, children in attendance scrambled and played on the newly installed playground that can accommodate persons with disabilities.The grand opening for the playground was held earlier in the day.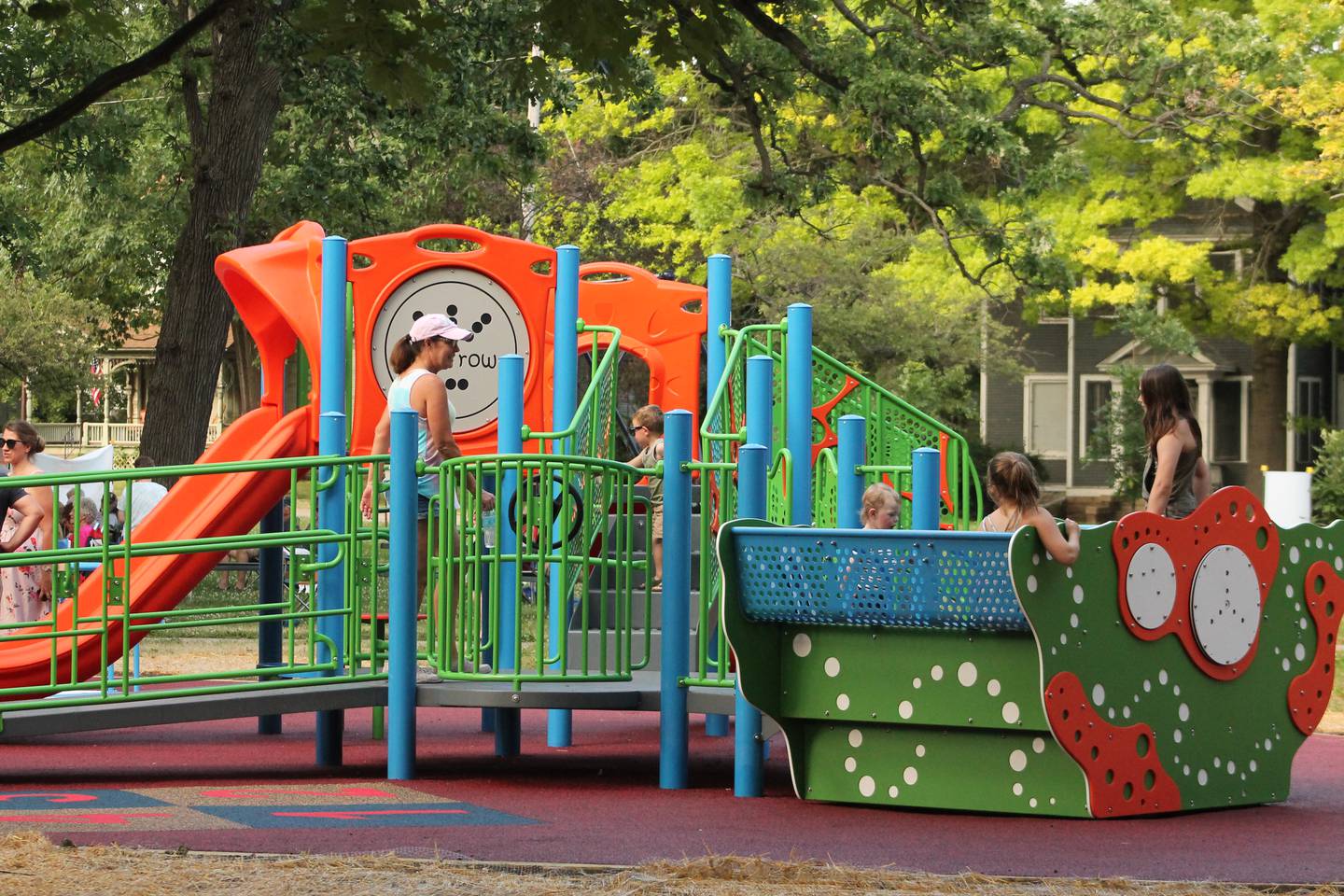 The series opened June 4 with Kathy Cecchetti and the Acoustic Circus; on June 11 it was Finding Home.
Here is the rest of the Music at the Square schedule:
BAJA on July 9, That Gurl on July 16, Tristan Bushman on July 23, LoJo Russo on July 30, Katie Belle and Belle Rangers on Aug. 6, Jon Bon Stamos Band on Aug. 13, Leo From Live on Aug. 20 and Bobbi White and Co. on Aug. 27.