A section of Illinois Route 78 in northern Whiteside County will be closed for 30 days after work commences Tuesday on a $7.3 million project, Illinois Department of Transportation District 2 in Dixon announced.
IDOT also announced a bridge project on Route 73 and the plan to open some lanes statewide over the Memorial Day weekend.
Route 78 project
The work zone will run from the county line between Whiteside and Carroll counties and go to U.S. 30, which is north of Morrison.
The road work includes culvert replacement and road resurfacing. Access will be open only to local traffic. The marked detour during the project will direct motorists to U.S. 30, Illinois 84 and Argo Fay Road.
After 30 days, the remaining work will be completed using daily lane closures. The entire project is to be completed by the end of September.
For IDOT District 2 updates, follow on Twitter at @IDOTDistrict2 or view area construction details on IDOT's traveler information map on GettingAroundIllinois.com.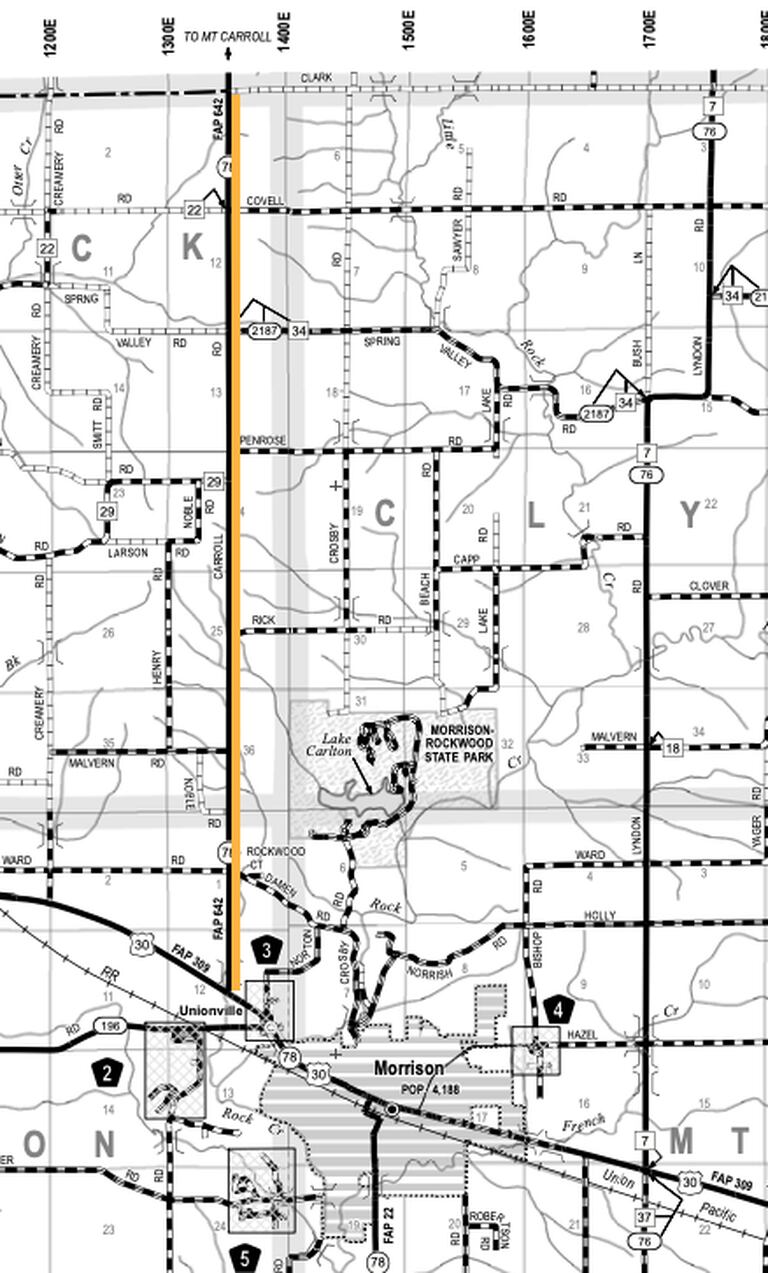 Route 73
IDOT announced it will begin construction on the bridge carrying Illinois Route 73 over Cedar Creek in Stephenson County, just south of Winslow.
Deck patching, expansion joint replacement, concrete overlay installation and structure repairs are planned. There will be one lane of traffic with a barrier wall and signals will be utilized. It has a September completion date.
Memorial Day travel
IDOT announced that statewide, lanes that have been closed for construction will reopen, where possible, for the Memorial Day holiday to minimize travel disruption starting 3 p.m. Friday.
Here is the weekend status for those projects in the Sauk Valley:
Lane reductions continue with traffic controlled by temporary signals on Illinois Route 2, two miles north of Grand Detour.
U.S. 52 over Elkhorn Creek near Brookville is closed with detour posted.
Northbound Locust Street (Illinois 40) between 14th and 25th streets in Sterling is closed with detour posted.