DIXON – Dawn Summers was safe at home while watching the news in disbelief as the Russian invasion of Ukraine began Feb. 24.
But for 29-year-old Olesia Avramenko and her 7-year-old son, Vova – who lived in Ukraine's capital of Kyiv – the horror was all too real.
A desire to help and courageous tenacity to survive would bring them together.
[ Dixon community group raising funds for Uniting for Ukraine to assist more refugees. ]
At about 4 a.m., Avramenko and her son were ripped from their sleep by explosions and shattered glass as the Russian military began assaulting the city with rockets.
Just as they had practiced, they dropped to the floor and grabbed their bags before fleeing to the bomb shelter in the building's basement.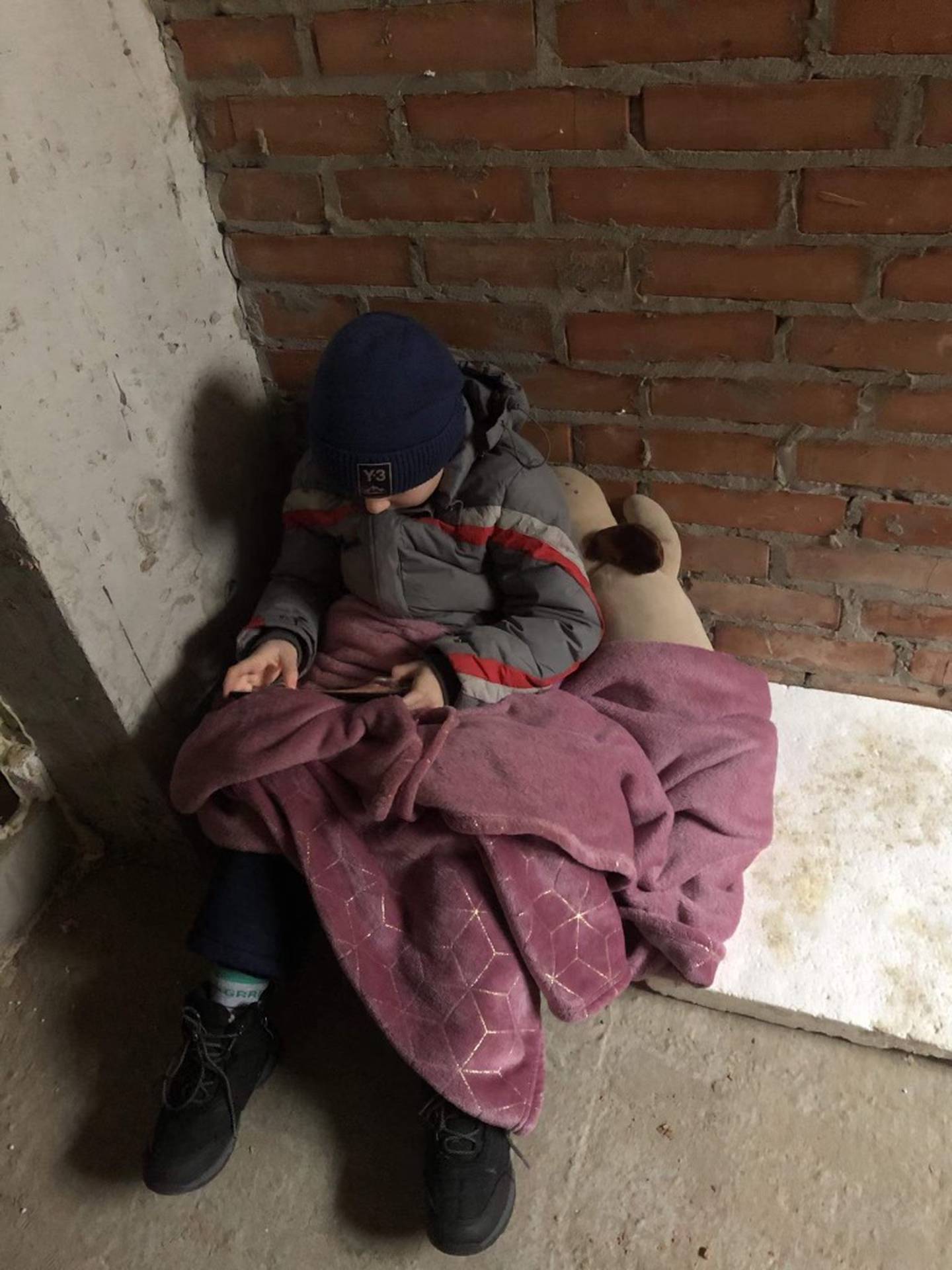 Avramenko painfully recalls the experience: "There were so many people. Babies crying all the time, and all of us were afraid. So we sit and eat only crackers and water and wait for the bombs to stop."
After five days, they fled to a refugee camp in the western part of Ukraine, where they lived for the next two months.
"It was frightening to think that we are in 2022, and this is happening, and it's not in a third-world country," Summers said. "It is people that look like us, that had jobs like us, that drove cars like us, and they were being forced from their homes."
Summers immediately searched the internet for a way to help. It was through the Welcome.US website that she found Uniting for Ukraine – an entry program allowing displaced Ukrainian citizens temporary parole status in the United States.
The program connects Ukrainian refugees with American sponsor families willing to provide them with financial support until their work authorization and refugee status can be approved.
According to United Nations Office for the Coordination of Humanitarian Affairs, as of Tuesday, there were $7.8 million Ukrainian refugees.
In Ukraine, few had heard of the program. Access to the internet was sporadic at refugee camps, and no one was sure if the rumors of such help were accurate. However, Avramenko's fiancée, Vlad Vitomskov, had a friend in Poland who suggested they make a profile through the Welcome.US Facebook page, where they first connected with the Summers.
"I found this group and leave a little message saying, 'My name is Olesia. I have a son. I need help.' In maybe two hours, I get message from Dawn saying she can help us," Avramenko said. "I couldn't believe it."
In the past, the Summers family had hosted foreign exchange students and decided to open their home and heart to the young family. But back in Ukraine, the road to freedom was filled with danger.
Russian soldiers had been posted along major highways, and reports of machine gun nests cutting down any who dared cross them stalled travel during the day. Squads patrolled abandoned towns for Ukrainian men – snatching them into vans and disappearing into the night.
"This happen many times," Vitomskov recalled. "Vans come in the night, and the soldiers take the Ukrainian men. Some come back, and some did not."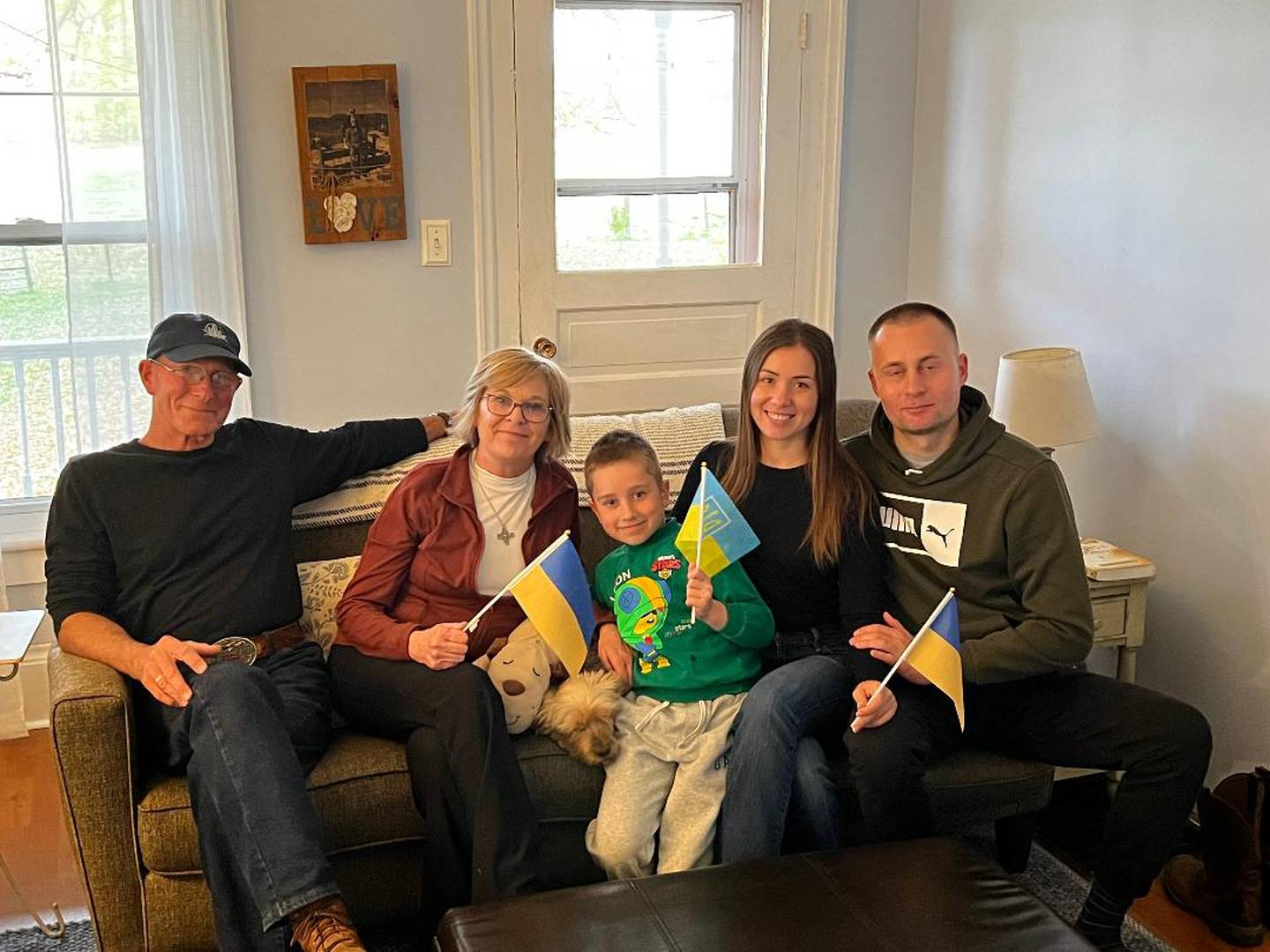 They planned to reach the western Ukrainian city of Uzhhorod, along the Slovakian border near Hungary. Once in the city, they could cross the border and into the safety of American Red Cross refugee camps.
Under normal circumstances, the drive would only take a few hours, but Russian patrols forced them to first drive south to Kryvyy Rih before driving west along rugged back roads for another day.
"It was a dangerous journey, and we are lucky to be here," Avramenko said. "Many people died trying to leave."
The families' relief is bittersweet. Vitomskov's parents still live in the now Russian-occupied Crimea. Avramenko's mother volunteered to stay behind as an emergency physician for the Ukrainian military, and her father now lives in her abandoned apartment after Russian soldiers occupied their family home.
"It's not like our exchange students came here excited with a list of things to see and do," Summers said. "They came traumatized and with mixed emotions."
Before the war, Vitomskov was head of the legal department for a pharmaceutical company and regularly traveled. Avramenko has a master's in business and was building a promising career. Now, they are slowly rebuilding their lives and working toward refugee status, where they can begin the pathway to citizenship.
Avramenko's son Vova slowly is adjusting. Like most boys his age, he is energetic, curious, and playful. He remains remarkably hopeful for the future of his country.
"When Vova first came to us, he would draw pictures of bombs, war, and people sad and crying," Summers said. "But now, he draws colorful pictures of his president standing triumphantly with the Ukrainian flag."
The transition has been slow, but the community has stepped in to help provide English tutors, transportation assistance, clothing, and other basic necessities.
"It is true that people want to help. We no longer hope on this," Vlad Vitomskov said.
The war is not over, and many more families still need help. Those interested in becoming sponsors can visit the Welcome.US website for more information.
Whiteside Forum will host: 'The Ukraine: How You Can Help'
The Whiteside Forum will host a "The Ukraine: How You Can Help" presentation by guest speakers Paula Schares and Paula Purcell at 2 p.m. Sunday, Nov. 27, in the community room of the Odell Public Library, 307 S. Madison St., Morrison.
The forum events are free and open to the public.
Schares and Purcell will discuss Ukraine and its culture, how Ukrainians are coping inside and outside their war-torn country, and what the U.S. is doing to help, followed by a question-and-answer session.
Schares is sharing her experiences with a program called ENGin, a nonprofit organization that pairs English speakers with Ukrainians for free online communication practice and cross-cultural connections.
Purcell will discuss her journey through sponsorship and opportunities to directly support local Ukrainian refugees through advocacy, community outreach, and volunteering.
For information, call 815-718-5347 or email ardami@mchsi.com.