POLO – There will be no parking allowed on Illinois Route 26 in Polo come Jan. 1.
The Polo City Council on Monday voted, 4-2, to ban parking on Division Avenue, which is the name of Route 26 within Polo city limits.
"We're going to do as much common sense helping as possible. We're going to use common sense how things are enforced when there's events going and whatnot," Alderperson Keith Chesnut said before casting his yes vote.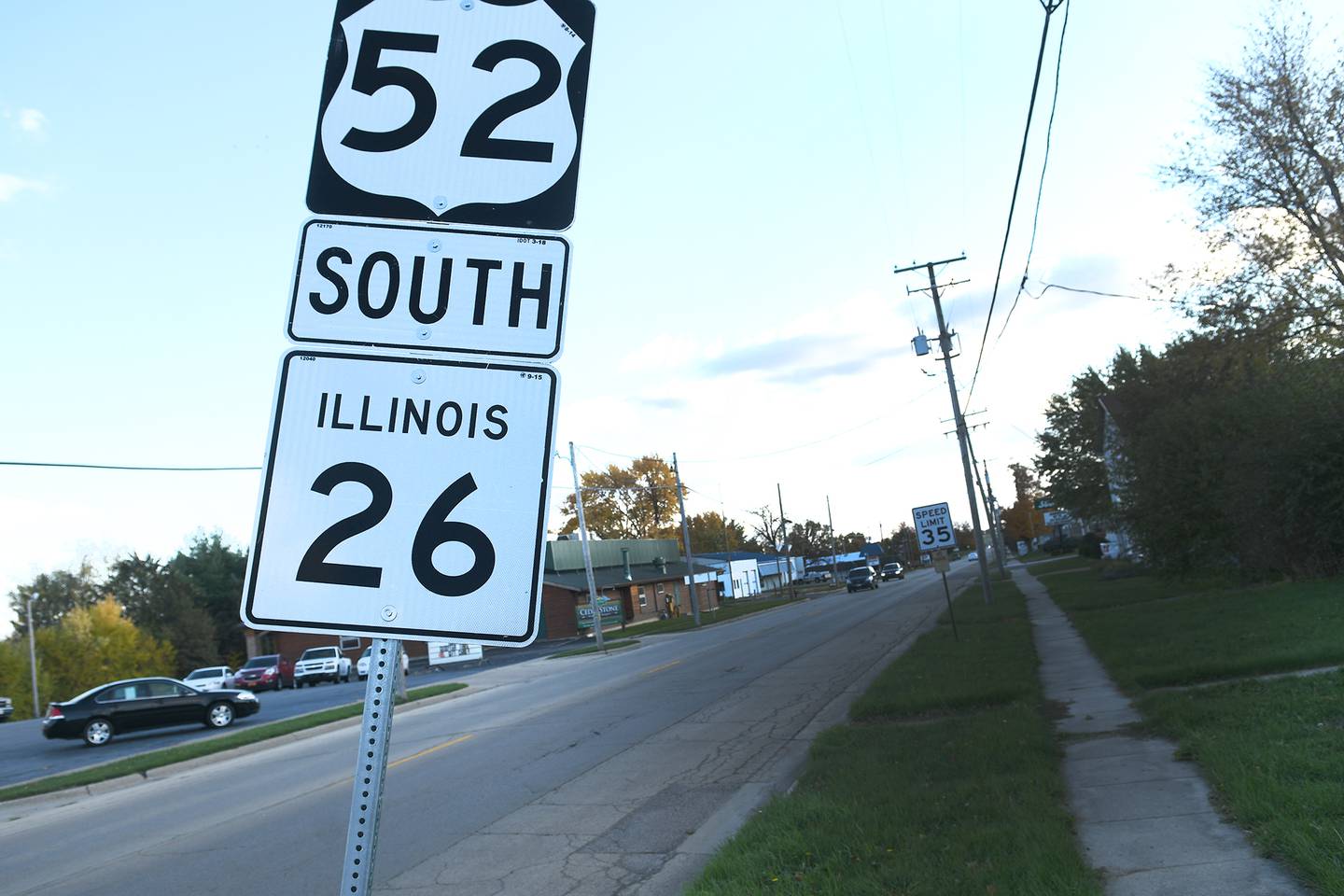 Alderpersons Randy Schoon, Tommy Bardell and Jim Busser also cast yes votes. Alderpersons Donald Sanders Jr. and Beth Sundman voted no.
The vote means that responsibility for Route 26 maintenance soon will be turned over to the Illinois Department of Transportation.
"One of the main reasons [to do this] is because of the maintenance on Route 26," Mayor Doug Knapp said. "Next time they [the state] resurface that, it's going to have to have catch basins put in, it needs curb and gutter in many areas, and that's to the tune of at least $12 million. It's just something the city can't afford."
The $12 million price tag is only for the parkway, curb and gutters, Schoon said. However, there are no catch basins or storm sewers along long stretches of Route 26 in Polo, and those are things that would have to be added, he said.
Schoon said he was told by someone from IDOT that, with the added construction, that $12 million bill will "very rapidly go up."
"They [IDOT] don't really care if they get it back or not," Schoon said. "But the only way they'll take it back is if there's no parking."
Sanders said he felt the parking ban would be a disservice to the people living on Route 26. He said he has tried to talk to people living both on- and off Route 26 to learn their opinions.
"Even the people that don't live on 26 that I have personally talked to are telling me that they don't think that's smart," Sanders said. "What I would rather see us do instead of sit her and just say, 'This is how we're going to do it,' is we should ask the town."
The law allows them to put an advisory question on a ballot, he said. The results are not binding, but it would be a good way to measure opinions and see what Polo residents actually want, Sanders said.
On Oct. 4, council members directed city attorney M. Thomas Suits to draft an ordinance prohibiting parking between Colden and Locus streets, which were identified as "problem blocks." The ordinance, which requires two readings, was not presented at the Oct. 18 meeting.
When the ordinance was presented to the city council on Nov. 1, it was written to prohibit parking on both sides of Division Avenue from Judson and Wilson streets to Hillside Drive.
The version of the ordinance banning parking along the entirety of Route 26 was written in March and submitted to IDOT for approval, Knapp explained on Nov. 15. That approval was required before the city could pass it, he said.
"It isn't anything that we brought up out of the thin air and put on the books," Knapp said. "It was one that was already in place."
There was no mention by any council member or city staff of the fact that IDOT had to approve the ordinance prior to its passage or that the ordinance had been sent to IDOT in March during the Oct. 4, Oct. 18 or Nov. 1 city council meetings.
Sundman and Bardell were not on the council in March.
"I was all for shutting down the problem blocks [Route 26 between Colden and Locus streets], too, and not the whole thing, but that doesn't do anything to rid us of that financial burden," Bardell said before the Nov. 15 vote. "Because we can do that all we want, but the state still won't take it over and they still won't pay for the maintenance. For me, it's not an easy decision. I thank everybody here for presenting their issues the way they did tonight because it was a lot more constructive than we've had in the past. But to me, the financial thing is so scary that I don't see a way around not shutting it down."
Letters notifying residents of the change will be sent to all addresses on Route 26 and to all known property owners. The new letter will be in addition to the Oct. 26 letter sent notifying people of the then-proposed ordinance.
Originally, the parking ban was set to go into effect Nov. 16. Council members moved back the effective date so that those living on Route 26 can have time to find alternative parking options, including widening or adding driveways.
The city is going to look at how it can help property owners with associated costs, Schoon said.
"It'd be much cheaper if we were to see what we could individually do for people that it's going to affect the most by moving forward with closing it," he said.