Homecoming at McHenry High School in 2021 was construction themed with tractors and large construction vehicles along with construction signage everywhere.
Science teacher Leah Pelletier worked with students, the city of McHenry and the school's production company to coordinate the event, which drew nearly 70% of the school's enrollment, officials said.
"It was a really cool homecoming," senior Mara Torres said. "We weren't able to interact with one another for so long (because of the pandemic), and that was such a fun way to come together again."
Pelletier, student council adviser at McHenry High School District 156, and English teacher Stacy Rockweiler, adviser to the activism club, were recently recognized as distinguished advisers by the Illinois Directors of Student Activities.
While the two have different duties, tasks and projects as advisers to these groups, one thing they have in common is their passion for the work and the positive impact they have on the school culture and community.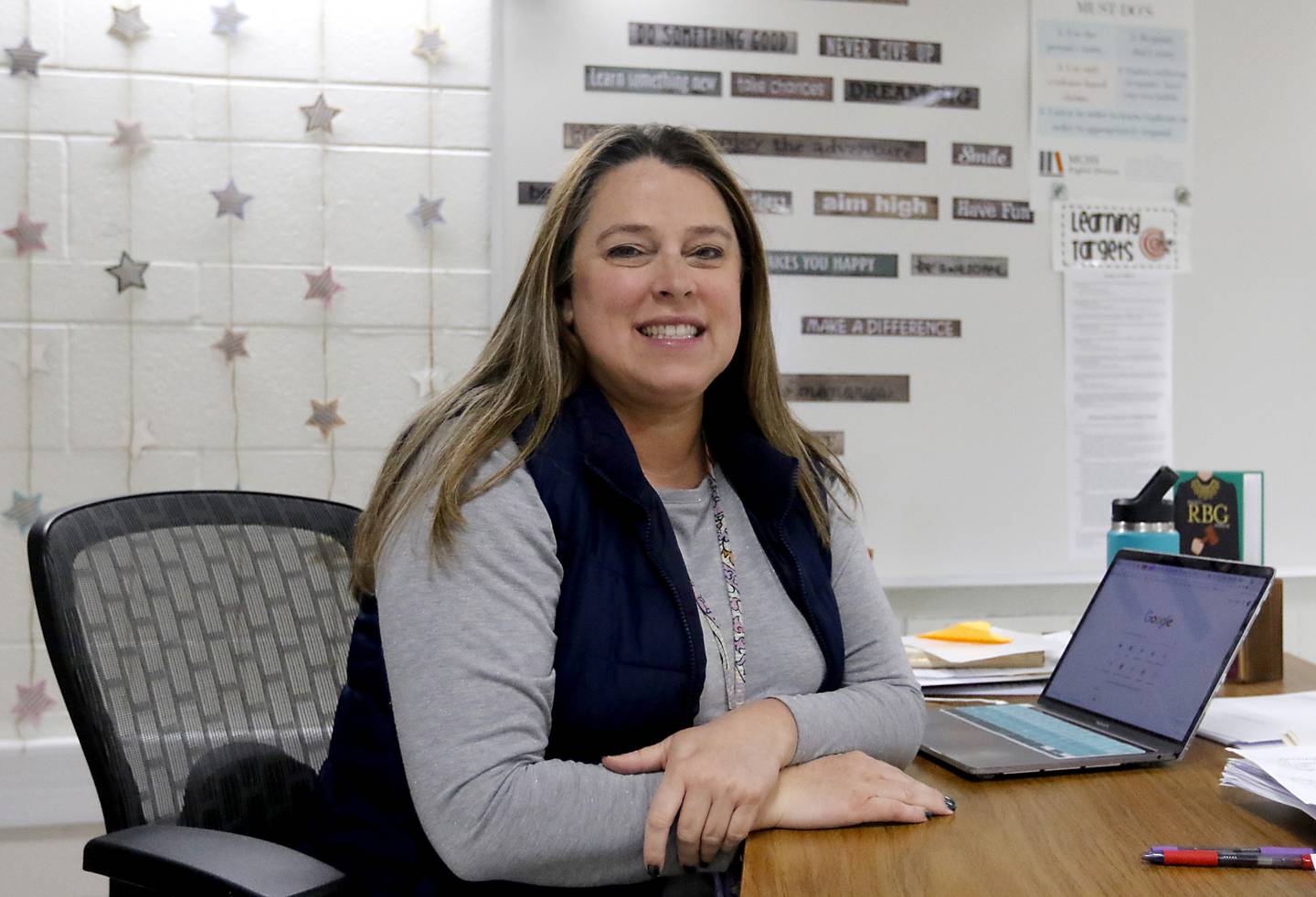 "Leah and Stacy are very dedicated," high school activities director Cara Vandermyde said.
Having been student council adviser for a decade has given Pelletier an understanding of how momentous traditional school functions can be to high school students.
When it was time to discuss the homecoming dance in 2021, Pelletier wanted to make sure students didn't miss out on anything even while the school was still under strict COVID-19 restrictions.
I love working with kids who have passion.

—  Activism Club adviser Stacy Rockweiler
She encouraged the teens to think outside the box when planning a safe event, which would be the first after two years, due to the pandemic.
The longtime adviser was instrumental in ensuring the school had an amazing homecoming experience, Vandermyde said.
The first-ever outdoor homecoming dance had a construction theme to tie in with the wrapping up of an addition of a Center for Science, Technology and Industry at the upper campus.
Torres described the event as original.
The 17-year-old has been a student council member since her sophomore year and has great admiration for her adviser, who is also her teacher in the school's biomedicine program.
"She's there for us when we need to talk," Torres said of Pelletier. "She's so welcoming and warm."
In high school and college, Pelletier was a member of her student council, she said.
"I always wanted to step on the other side and help students grow in their leadership abilities," Pelletier said.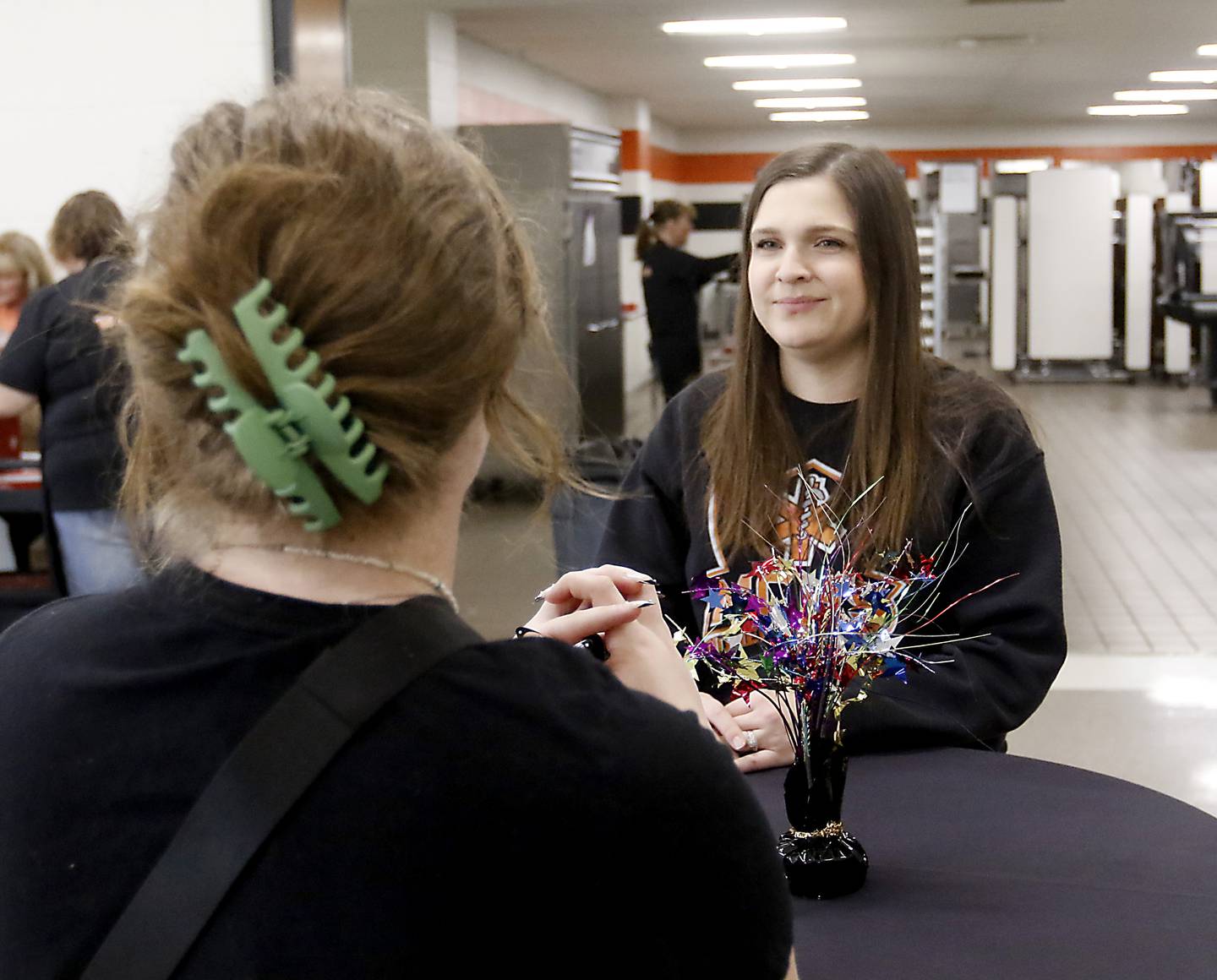 Of her recognition as a distinguished adviser, she's very appreciative and happy.
In the activism club, Rockweiler educates, empowers and engages students who want to see positive change in the world.
"I love working with kids who have passion," Rockweiler said.
One of the projects she's proud of the students undertaking is a school presentation that involved female alumni athletes discussing what it was like for them before the civil rights law, commonly known as Title IX, was enacted.
It was in honor of the 50th anniversary of its passing, which prohibits sex-based discrimination in education programs that receive federal financial assistance.
Rockweiler said a lot of work went into putting that together, coordinating alumni from as far as Florida flying in to speak.
One woman who had been a student in the 1950s talked about how exciting it was just to be able to wear pants then, Rockweiler said.
The club collaborated with the athletic department to partner the alums with a current female athlete to be publicly recognized and honored before a volleyball game.
Senior Freedom Tomasello, said the event showed students "how lucky we are."
The 18-year-old has been a member of the activism club since her junior year and said her adviser makes sure everyone in the club is being heard.
"Thanks to Mrs. Rockweiler we get life lessons and learn how to navigate important conversations," Tomasello said. "I'm glad she's getting the recognition she deserves."
The activism club also regularly hosts International Women's Day and voter registration drives.
Vandermyde said Rockweiler takes on the task of getting students to be less apathetic as activism club adviser and Pelletier gets students to feel like they belong in the decision-making as student council adviser.
Providing opportunities beyond academics, the two give students a more well-rounded school experience.