An error in the field or a frustrating at-bat used to stick with Bella Spittler last season as a freshman softball player at Carthage College.
Becoming more forgetful this spring helped propel Spittler to a record-setting season and a spot on the All-College Conference of Illinois and Wisconsin first team.
At the urging of senior teammate Naomi Alonzo, Spittler adopted an easy way to put miscues behind.
"This year, seven seconds was kind of my thing," said Spittler, a Richmond-Burton graduate. "If something wrong happens, I turn around, give myself seven seconds to feel bad for myself then forget about it for the rest of the game."
The sophomore outfielder and Carthage leadoff hitter finished a season to remember with a CCIW-best 28 stolen bases in 30 attempts, which allowed her to become the school's all-time stolen base leader in only two seasons.
Along with breaking Carthage's 12-year-old stolen bases record, she led the NCAA Division III Firebirds (14-18) in six other offensive categories, including batting average (.360), hits (36) and runs (24).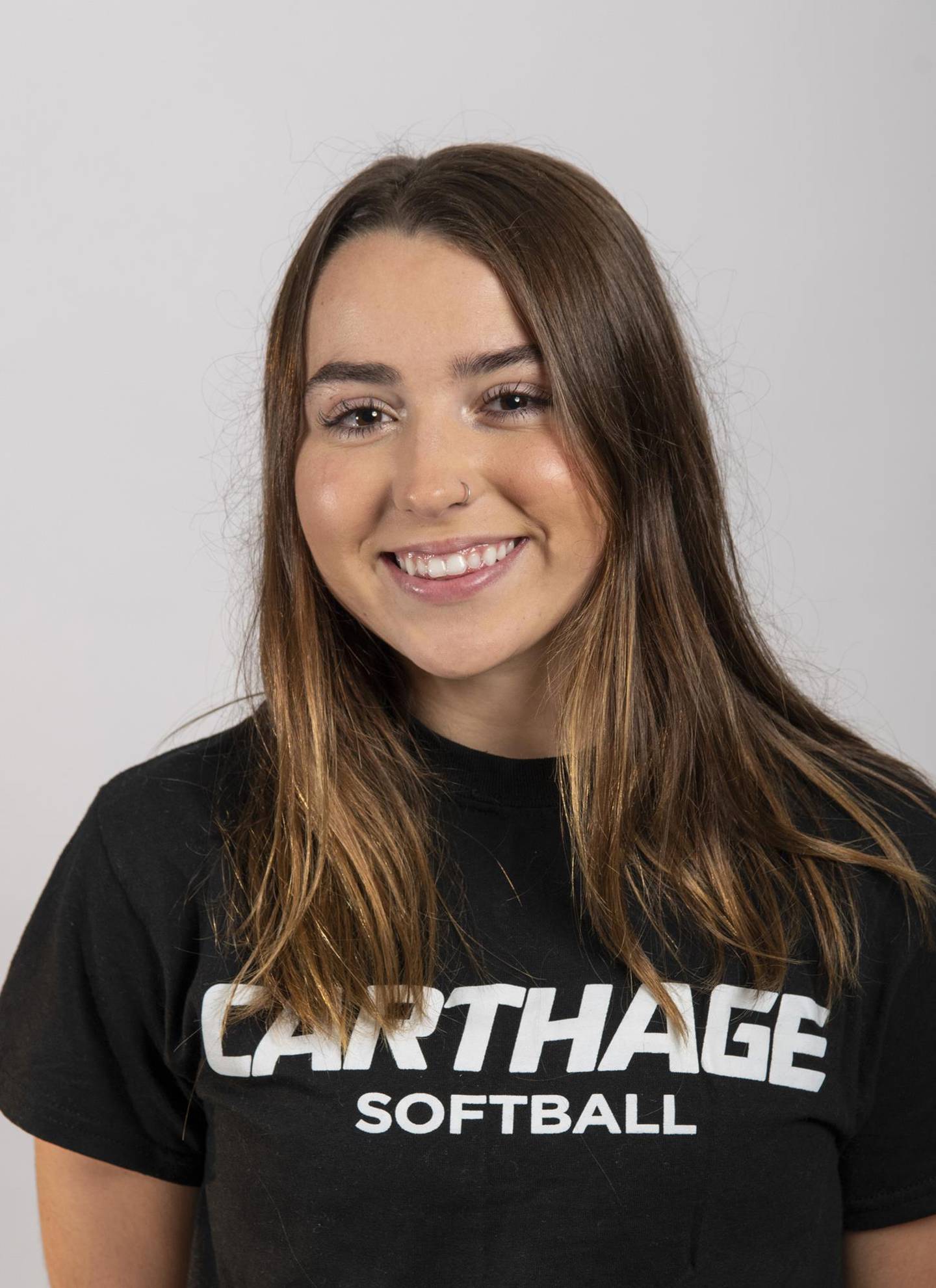 While batting more than 50 points higher than last season, Spittler got a jump on the steals record with 12 stolen bases during the team's 10-game spring road trip to Florida in March.
Setting the record first came up when assistant coach Dave Rivera mentioned it after Spittler swiped 28 bases as a freshman.
"He said, 'How about next year, you break the career record,'" recalled Spittler, who was encouraged by her speedy start in Florida. "I thought, 'Maybe I can do it.' I feel if I'm not getting caught, then I'm not stealing enough."
McHenry West grad Ashley Dehmlow, a senior utility player at Augustana, was a second-team CCIW honoree after posting the second-best ERA on the team and earning a pair of pitching victories. As a hitter, Dehmlow hit .271 with two home runs for the Vikings (18-17).
CCIW standouts: Three local athletes – McHenry East's Colton Klein, Prairie Ridge's Dom Listi and Huntley's Ethan Sund – were chosen this week for the All-CCIW first team in baseball.
Klein, a senior outfielder, led Carthage with 26 RBIs and 36 runs this season while batting .364. He also had 10 doubles and three homers. Listi, a junior outfielder, led North Central in five offensive categories, including runs (60), home runs (five) and on-base percentage (.515) while hitting .374. A senior pitcher at North Park, Sund led the team in ERA (3.73), wins (six) and strikeouts (94 in 70 innings pitched).
St. Norbert standout: Abby Primus (Woodstock) was named to the All- Northern Collegiate Athletics Conference second team in softball this spring after batting a team-best .388.
Primus, a senior infielder, started every game for St. Norbert College (7-31) and led the team in eight offensive categories. She had team highs with seven home runs, 38 RBIs and a .678 slugging percentage.
Concordia lacrosse honor: Jacobs grad Zachary Lewandowski earned a spot on the All-NACC honorable mention men's lacrosse team last week.
Lewandowski, a sophomore defender, started every game for the Cougars (0-13) this season. He led the team with 23 caused turnovers, which ranked eighth best in the conference, and scored one goal.
• Barry Bottino writes about local college athletes for the Northwest Herald. Write to him at barryoncampus@hotmail.com and follow @BarryOnCampus on Twitter.