The Crystal Lake Park District is making some major changes to its Nature Center this year, primarily aimed at improving the employee's work spaces, the center's manager said.
The park district's Board of Commissioners approved a contract worth $209,000 with Tessler Construction Inc. in November 2021, Nature Center Manager John Fiorina said. The Nature Center renovation project is being funded using Crystal Lake Park District dollars budgeted for fiscal 2021-22.
"We had a pre-construction meeting, and we've requested that they be done in two months," Fiorina said. "With supply chains and general construction obstacles that come up we're hoping and every indication is that we should be open by the end of February."
The last major renovation at the Nature Center was in 2016 to the restrooms to bring them in compliance with the Americans with Disabilities Act, as well as the renovations made to the butterfly house in 2002.
The current renovation will come with some changes visitors will notice, including relocated exhibits and new signage, Fiorina said.
New LED lights will be installed in the offices, which will improve the carbon footprint of the center, Fiorina said.
"The one office is used currently by the Nature Center facility supervisor, but that's always been kind of the shared space," Fiorina said. "The shared printer is in there. We have a laminator. That's kept in there. That office will, again, have built-in workspace which will be better from that position."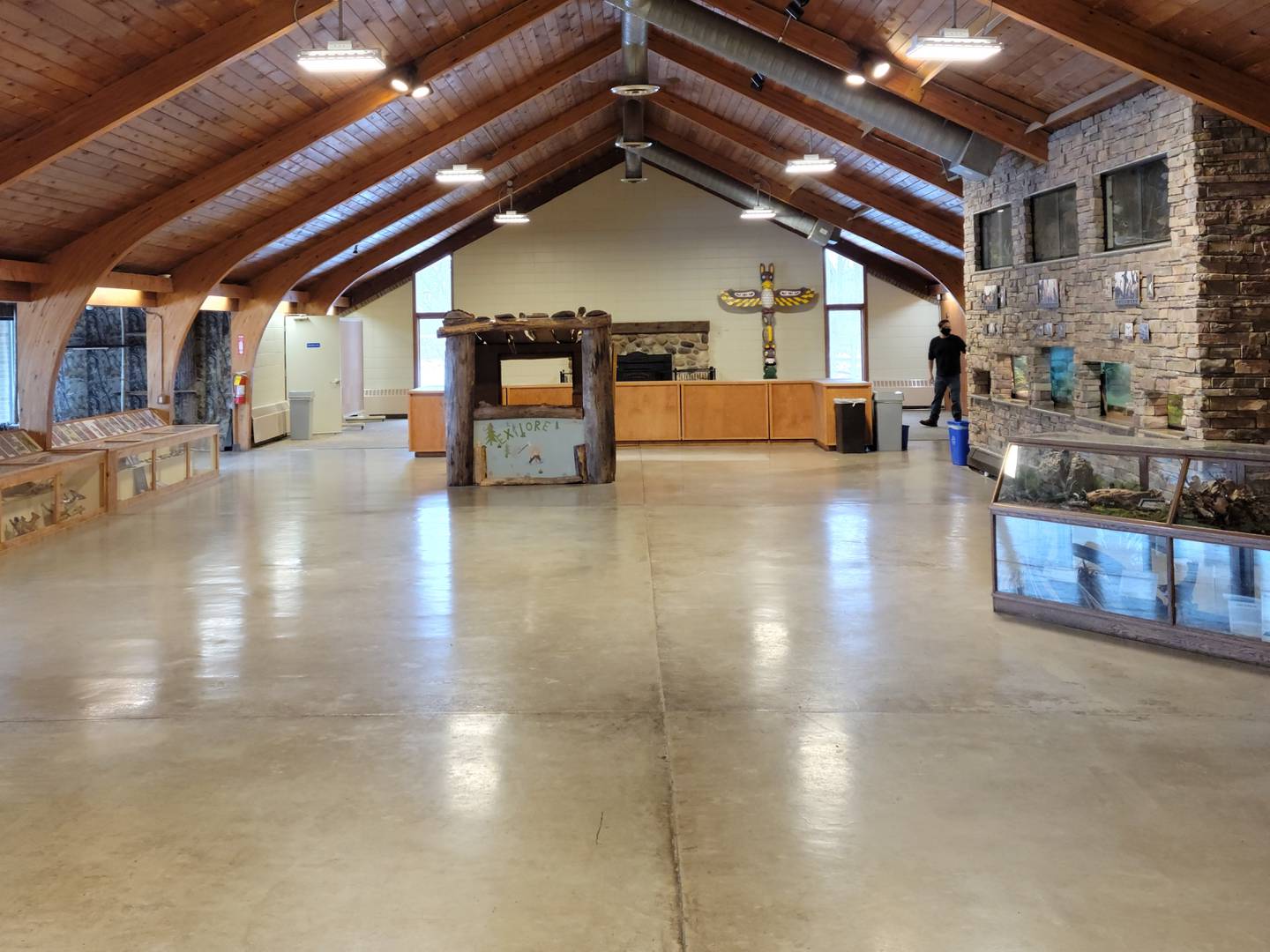 Some of the backroom storage will be transformed into work stations, Fiorina said. Currently program directors work on their programs at the front desk. If a visitor comes in, then the director will be able drop everything and assist them.
"What it should provide is a higher quality program," Fiorina said. "With the office spaces and the front desk being redone, we should be a little bit more efficient in registering people which is somewhat depending on the registration software where we currently use."
The shared office equipment, such as the printer, will move to the storage room. The storage room will also be changed into a partial workspace as well.
"That'll be more of an area for our program instructors as they work to develop programs and different activities that we offer through the Nature Center as opposed to them having to run in and out of someone else's office to laminate, make copies, print stuff out," Fiorina said.
It will also serve as a place for program instructors to take breaks and unwind, Fiorina said.
The Nature Center also applied for a grant that would fund upgrades to the exhibits at the center. The grant has yet to be rewarded.