Diane Raycraft downplays the cards she creates monthly for seniors living at Hearthstone Communities by Heritage in Woodstock, saying she's not very crafty.
But to the seniors, the cards – all signed simply from "A friend" – mean someone is thinking about them. And that can mean everything.
"She has been such a silent strength to our residents," said Sandee Christiansen, life enrichment manager for Hearthstone Communities by Heritage.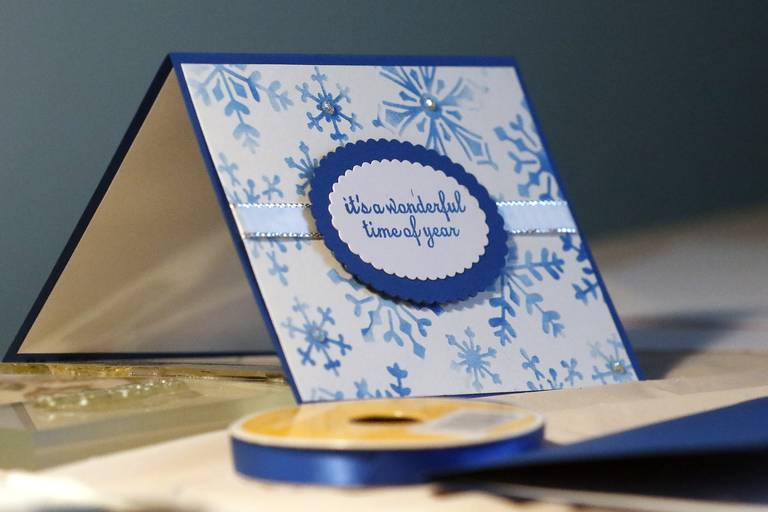 Since March 2009, Raycraft has sat down monthly in her Crystal Lake home to create homemade cards for Hearthstone residents who don't have any family and friends. For Christmas, she also makes fleece-tie blankets to give as gifts to the residents.
It's all in honor of her late mother, Angeline, who lived at Hearthstone before her death in 2012, just before her 95th birthday.
"I found my mother was always cold and liked to have a blanket in her lap to keep her warm," Raycraft said. "She was such a kind, sweet and crafty woman. She could knit, crochet, cook, bake and do anything. She was really something."
Raycraft noticed years ago that her mother, while living in Hearthstone, would get greeting cards from members of her church, St. Mary Church in Woodstock.
She thought, "I could do that."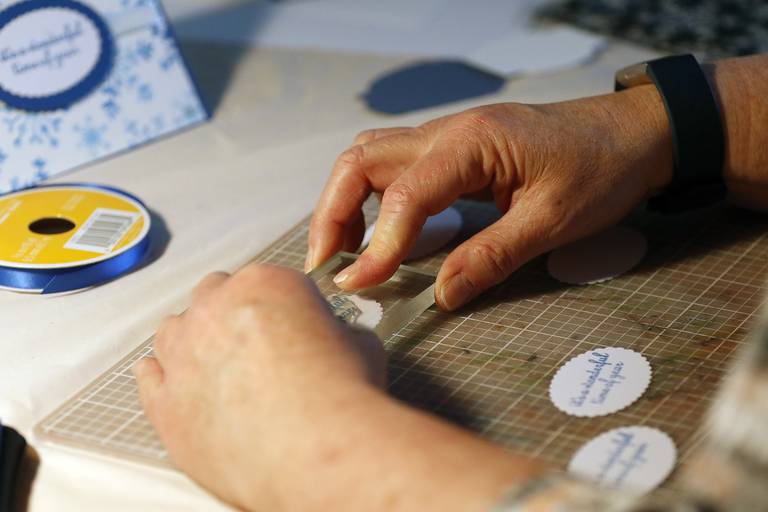 But she decided to give her cards to those who otherwise wouldn't receive anything in the email. Working alongside Hearthstone staff, including Christiansen, she receives a monthly list of the first names of residents who would benefit from cards. That's all she's given.
In the month of December, her cards, along with the blankets, will go to eight residents. The number fluctuates, but she's sent up to 25 cards a month. Hearthstone staff deliver them.
The cards – personalized with the residents' first names – usually come along with a message related to the time of year. The December cards, of course, will wish the residents a merry Christmas. Other cards simply talk about the weather or future holidays coming up.
"That's the challenging part," Raycraft said. "I try to think of something to say other than just, 'Hi.' I always sign it, 'A friend,' so they have no idea who it comes from."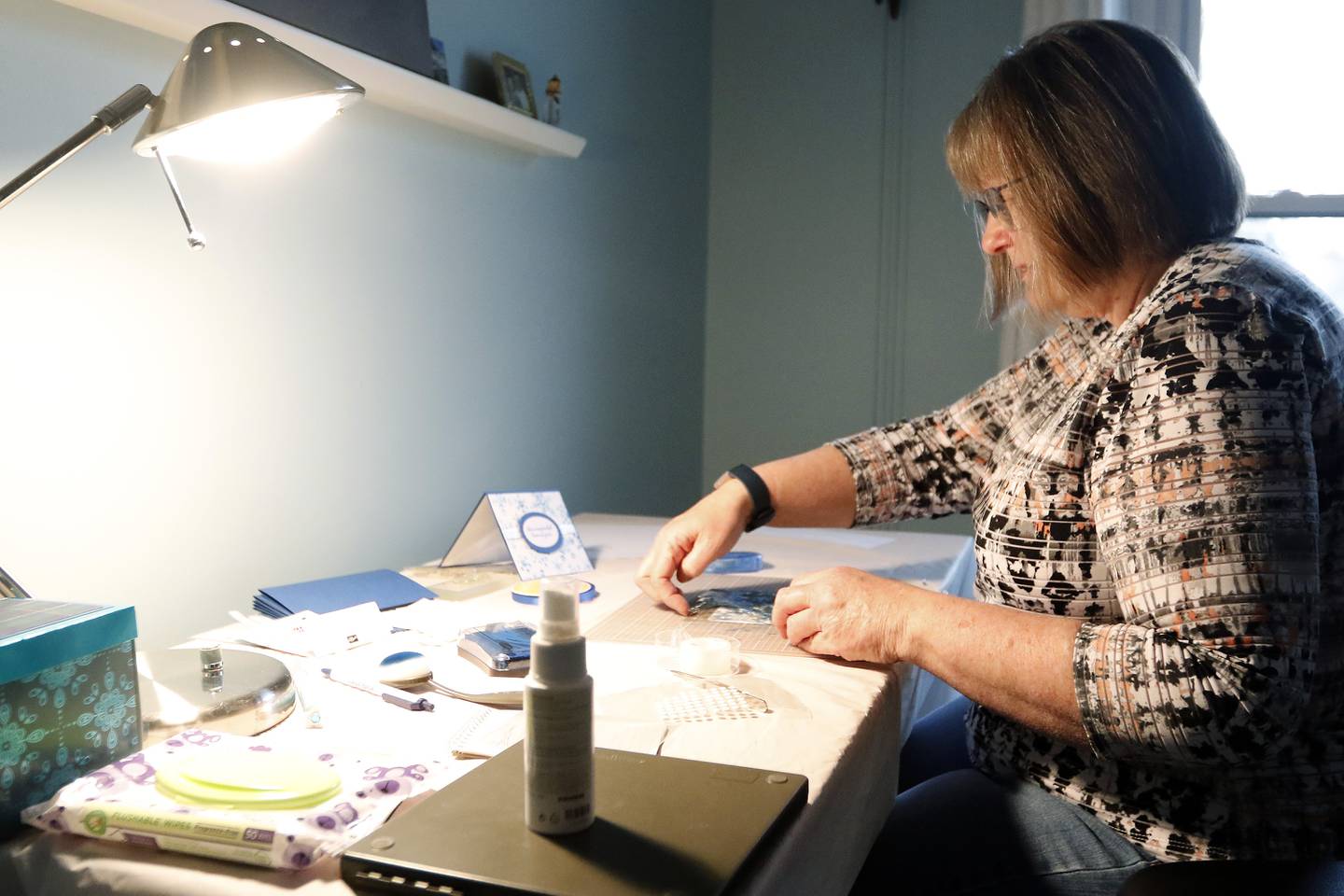 Even after her mom died and no longer lived at Hearthstone, Raycraft kept at it.
"I just think it might be fun for them to get a letter in the mail," she said. "It was really a stretch for me to start to create these greeting cards because I'm more of a logical person, but it's kind of fun. … It's the thought that counts."
Retiring about five years ago, Raycraft began volunteering at Northwestern Medicine McHenry Hospital. She soon began working at the front desk of the hospital three days a week.
On her days off, she gets crafty.
"I use my stamps and my coloring pens and however the mood strikes me for the month," she said.
It's not much, she says.
Hearthstone staff say otherwise.
"She is kind, thoughtful and a blessing to many," Christiansen said.