Just more than a year ago, Joe Panek questioned whether his latest venture into the entertainment venue business – a new laser tag arena in McHenry – ever would be able to open its doors.
With COVID-19 cases climbing and restrictions on gathering indoors still in place, he figured revenue would be slow to start no matter what.
But then the laser tag arena, just before its planned opening ahead of the 2020 winter holiday season, suffered a serious flood. If it would have required another gutting and replacement of interior flooring and other materials, the project would have been killed, Panek said.
Luckily, the leak was noticed in time and resolved quickly enough to avoid an entire redo of the space, Panek said. So, he and co-owner Keith Desmet pressed onward and they launched Twisted Limits Laser Tag last winter.
"We haven't quite been open a year now after suffering immense setbacks trying to open in the midst of the pandemic," Panek said. "Thankfully we pulled through and got the new venue operational, which has been getting more and more popular throughout 2021."
Twisted Limits Laser Tag's early difficulties during the pandemic and subsequent showing of some positive financial momentum in some ways mirror the paths other McHenry County entertainment businesses are taking as they look toward their futures and try to persevere.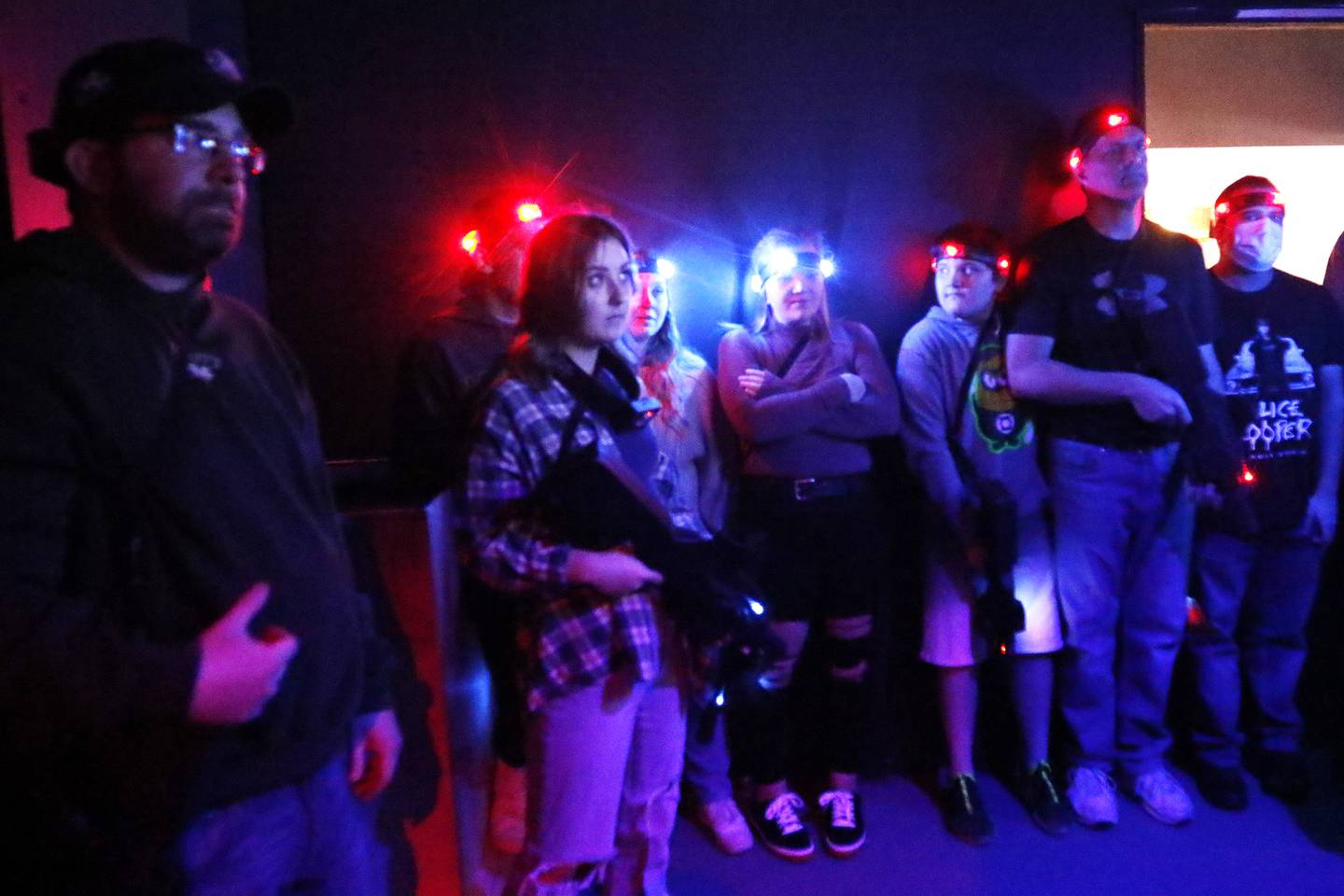 It wasn't until about May, when McHenry County's COVID-19 vaccination rate started ticking upward as shots became more readily available across the state, that business really picked up. Twisted Limits became even busier this fall as companies, some hosting workers in the office for the first time in months, began booking laser tag games for their corporate events.
The business was gaining more interest although autumn is the season when there is normally a slump for indoor entertainment as students go back to school, said Panek, who with Desmet also operates the Twisted Limits Escape Rooms in McHenry, where participants must complete tasks and solve problems in a locked area within a certain amount of time in order to win.
"I've noticed that it was pretty much nonexistent to have company outings at either location from summer of 2020 up until probably the end of summer this year," Panek said. "Now we've finally started to get some inquiries."
With the laser tag business showing signs it will end up financially viable, the pair of business owners already is onto building their next local entertainment venture: an ax-throwing lounge set to open this year.
They received a building permit from the city to start work in their newly leased unit in the McHenry Plaza shopping center on Route 31. They plan to have wood targets for those who want to test their lumberjack skills.
"The next idea came about and it initially was a little crazy to be like, 'Should we jump into something new?' so quickly," Panek said, adding that the McHenry Plaza location becoming available this fall sped up the process. "It seemed like the right time."
Twisted Limits is not alone, as other McHenry County entertainment businesses have owners or parent companies looking to the future as customer interest surged in the past six months following a sluggish year due to the virus.
Carlos Spann owns and operates Gamin' Ride, a 40-foot trailer outfitted with seven huge TV screens and more than a dozen gaming consoles, virtual reality equipment as well as laser tag gear. It allows customers to book the vehicle to come to their home so kids – and adults – can have video game parties with all the latest tech and games, without cramming into a room inside the house.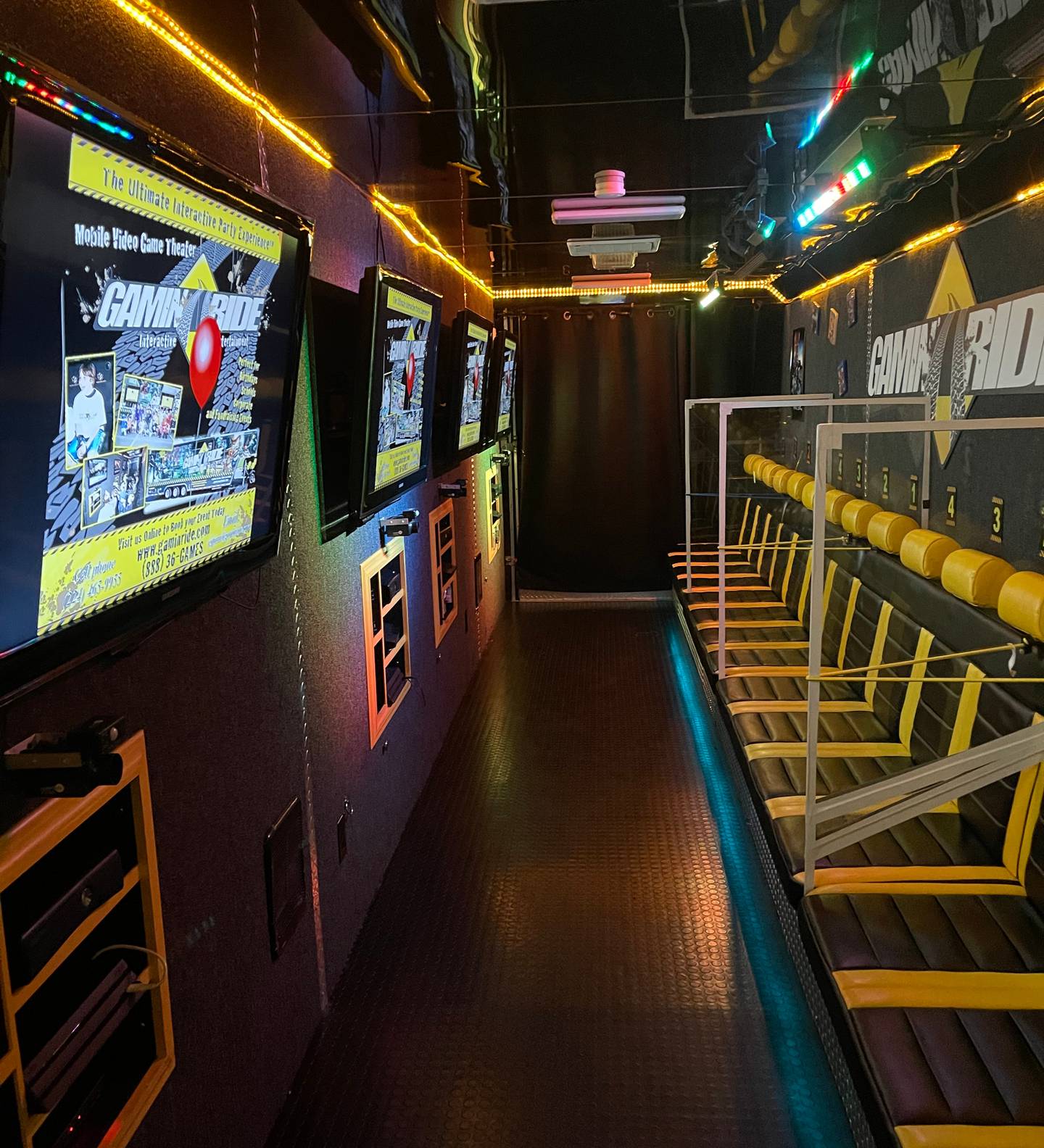 "Pretty much I've caught up my whole income in the last four months from what I lost last year when we were shut down," Spann said. "From September, business started picking up."
Now, he's looking to sell the business, but not because it hasn't been successful. Rather, it's been too busy for Spann to keep up with after dealing with a health issue in October, he said.
Spann said he thinks the business is in a position to fetch a good price after having a strong run over the past few months amid an ongoing pandemic as customer referrals and advertising led to bookings.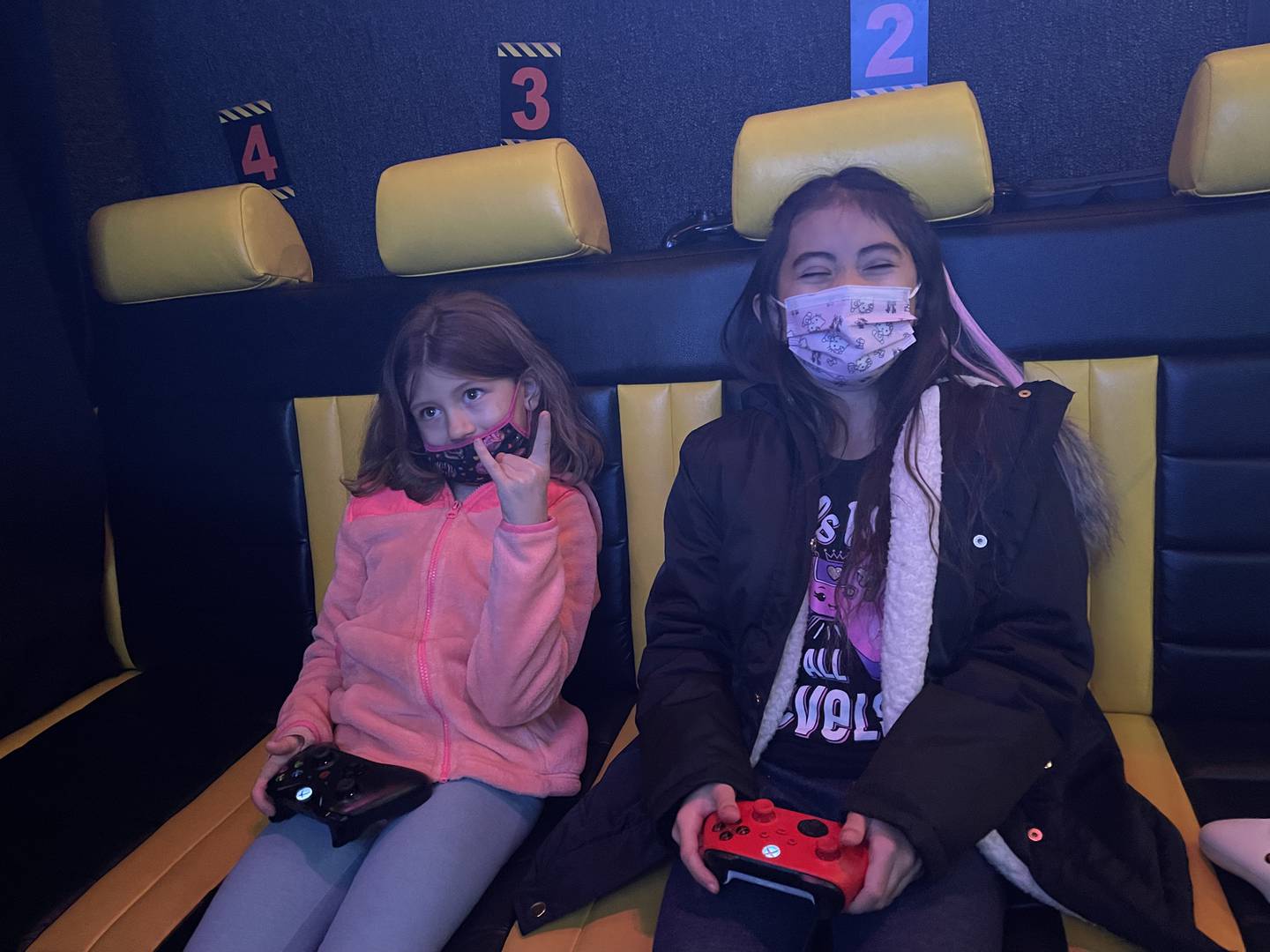 Algonquin is home to another popular entertainment facility whose trajectory was altered in a big way last week.
The village's Bowlero bowling alley, sports bar, arcade and laser tag arena business saw parent company Bowlero Corp. begin trading on the New York Stock Exchange last month.
The stock listing followed the parent company's bowling center revenue hitting $134 million for the nine weeks ending Nov. 28. That was up 20.3% versus pre-pandemic levels for the same period of 2019, showing the comeback for indoor entertainment businesses is impacting markets both within and outside Illinois, as the company has a continent-wide footprint.
"We now own and operate more than 300 bowling centers across North America and look forward to continuing to revolutionize the bowling industry as a public company," Tom Shannon, Bowlero's founder, CEO and board chairman, said in a news release.
But the company also warned in its public statements that COVID-19 continues to present risk and uncertainty for its business.
Panek, the Twisted Limits co-owner, remains confident about the future.
He is not only in the middle of the ax-throwing lounge's buildout, but last month also hypothesized the laser tag business' needs could soon surpass its about 3,000 square-foot battlefield. His goal is to eventually find a space that could host two games at once on different fields, if the increase in business continues.
"I think we will, and hope we will, outgrow where we are currently," Panek said.