Just more than two years ago, the village of Hebron sent out by certified mail a bill for almost $305,000 in unpaid water and sewer fees to the ownership trust on file for a Main Street apartment building.
While the village threatened to place a lien on the property if the bill wasn't paid within 10 days, it ultimately settled on just a fraction of the total balance, according to public records the Northwest Herald obtained in response to a Freedom of Information Act request.
Because the beneficiaries of the trust named on the utility account were unknown to the village, officials found it difficult to counter the property owner's contention that she was never forwarded the notices of the mounting unpaid utility bills and corresponding late fees the village sent to the trust.
"As far as I am aware, they were not even notified about the lien. That's where the big issue came in," former Village President Kimmy Martinez said.
By the village's calculation, the building's owners had accrued $304,891 in utility and late fees, officials said. But the village did not properly forward previous notices about the hundreds of thousands of dollars the building owed, an owner of the property and current and former village leaders said.
The vast majority of the unpaid balance was dropped during negotiations between village attorneys and the property's ownership.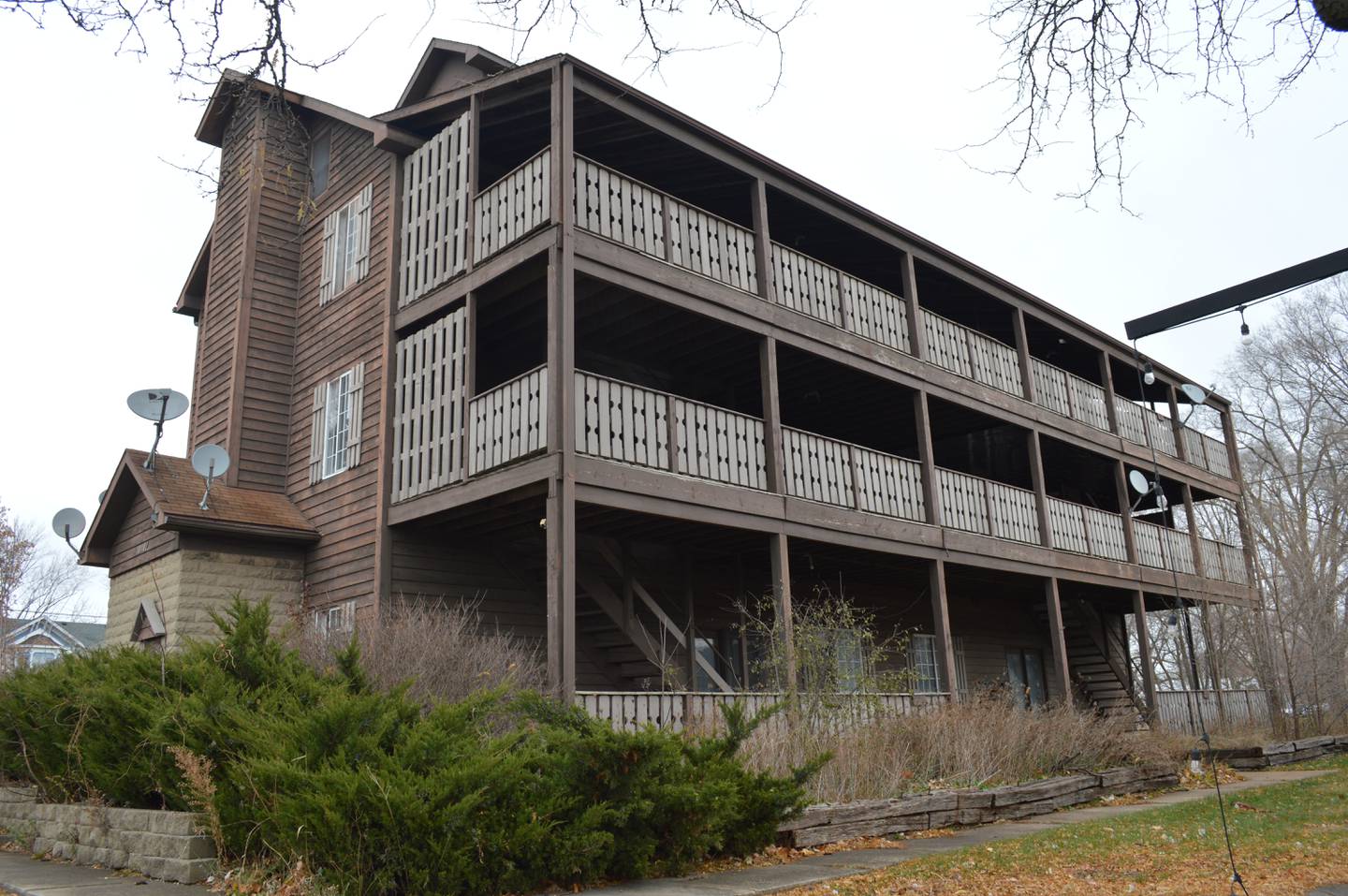 Earlier this year, the village settled on $22,124 in unpaid utility fees and forgave $26,261 in late fees that were owed as of early 2018, records show, plus the additional late charges incurred over the next almost two years.
Martinez, whose term was in its final days when the settlement was approved in April, blamed the improper handling of notifying the property owners of the large debts on the administration of the previous village president, John Jacobson. Attempts to reach Jacobson were unsuccessful.
The property has been vacant for at least several years and little to no water use was recorded there, Hebron Superintendent of Public Works Dan Nelson said. However, it is still charged the village's monthly base rates for water and sewer service.
"We were never notified of any other change of address or anything. We assumed they were getting the notices and ignoring them," Nelson said, adding the situation was "very odd."
Patricia Stahl, a property owner and a party to the settlement, said she has been paying the utility bills since the settlement.
"It was an empty building. My husband [who is now deceased] was very old with cancer. I didn't have the money to pay the bills. I got the money to pay the bills, and it was taken care of," Stahl said.
Hebron's village attorney Michael Smoron, whose Crystal Lake firm Zukowski, Rogers, Flood and McArdle has multiple municipal government clients, said many Illinois cities and villages faced delinquent utility accounts amid the fallout of the Great Recession as the mortgages backing many properties went underwater.
But small communities such as Hebron, with fewer than 1,400 residents, have had a harder time than larger ones keeping up with the necessary steps to bring those accounts up to date, including by making the right communications surrounding the debts, filing liens and pursuing timely legal actions, he said.
"When a smaller community with a very lean staff is faced with increasing circumstances where accounts fall behind because of job loss and financial setbacks, it becomes a burden," Smoron said. "They're facing how to collect debts owed to the village in a professional, compassionate manner, and at the same time, too, having to jump through legal hoops to provide notices, to prepare liens and to record liens in that last resort."
Hebron officials considered legal action in this case, but also weighed possible legal fees and the village's ability to collect even with a court order in its favor, Smoron said.
A lien should have been placed on the Main Street property and the ownership should have been notified years before Nelson's 2019 letter, such as when the property approached $1,000 in debt, Martinez said.
There have been other instances where the village hasn't caught a property falling behind on its utility bills until it was thousands of dollars in debt, public records obtained by the Northwest Herald show.
After the death of a resident and a transfer of a Sharon Lane home into a trust, its utility account fell more than $14,000 behind, with the bulk of that amount representing late fees, which are charged as a percentage of the unpaid past due amount each month and can accumulate quickly.
In early 2020, Martinez directed the village staff to release three liens on the Sharon Lane property totaling almost $15,000 after the home's new owner agreed to pay $1,671, an amount representing water and sewer costs that were owed, minus late fees and other charges that had been attached to the property.
A review of nearby municipal water and sewer rates found that Hebron residents and businesses already pay higher water and sewer rates than many others in McHenry and Lake counties.
City
Water and Sewer Bills Paid Every Other Month (6,000 gallons of usage monthly assumed)
Huntley
$111.24
Woodstock
$111.84
Cary
$119.48
McHenry
$141.77
Mundelein
$147.84
Crystal Lake
$157.16
Algonquin
$180.20
Wauconda
$205.68
Lake Zurich
$225.96
Hebron
$316.10
Source: City of McHenry, village of Hebron and Northwest Herald analysis
Note: Hebron rates current as of Dec. 6, 2021; all other cities' rates current as of Oct. 21, 2021.
Rates in Hebron rose after the village accepted a $4.9 million loan from the Illinois Environmental Protection Agency to finance a new sewer treatment plant, which was built in anticipation of new growth in the village that never came.
For five years between 2013 and 2018, the village failed to collect a debt service charge from utility customers that the terms of the IEPA loan required. That issue has since been rectified, but it came with a cost to residents on their wastewater rates.
The loan term was extended by 10 years and now is scheduled to be repaid by September 2036, with a little more than $3.2 million outstanding at the end of last month, IEPA spokeswoman Kim Biggs said.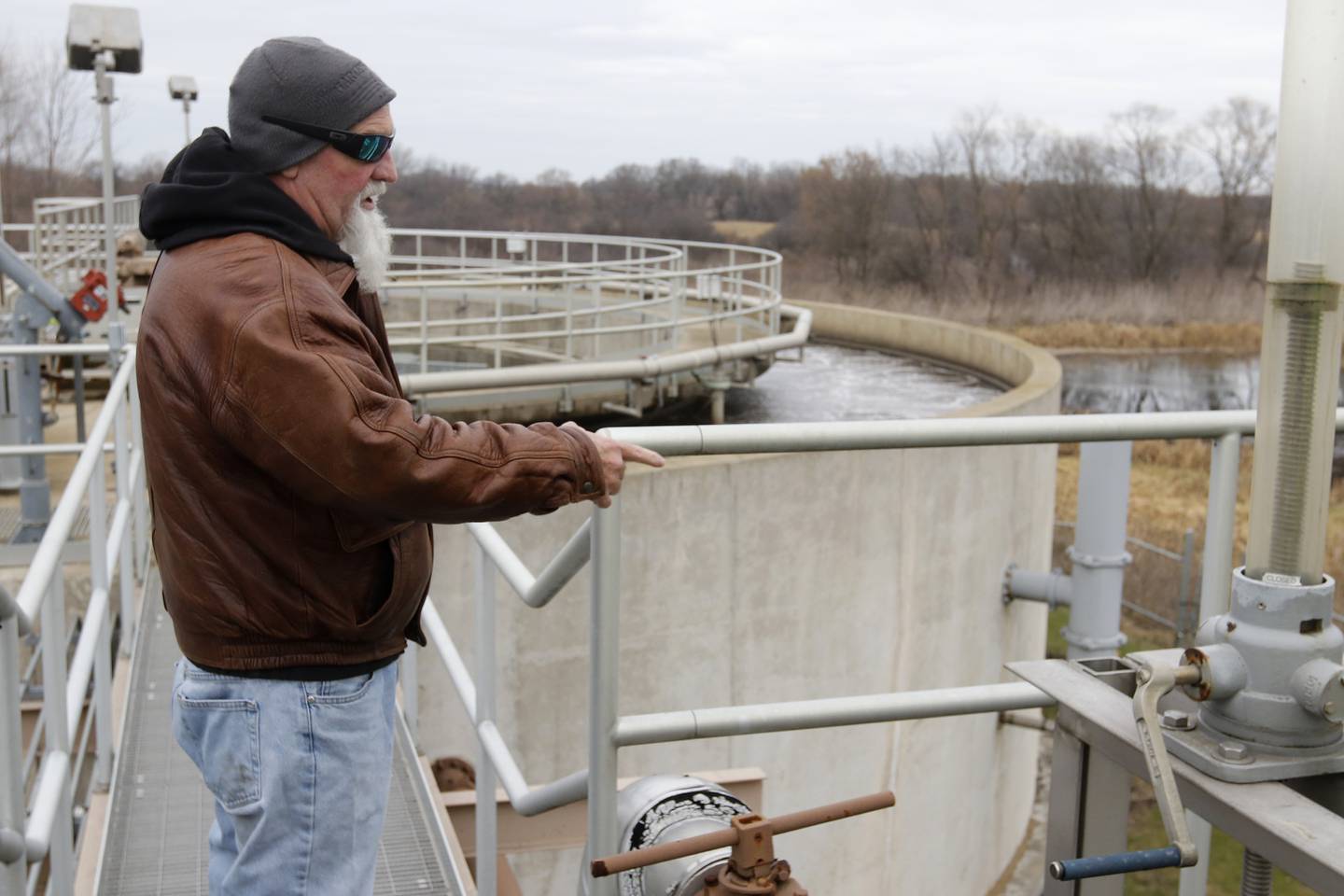 Hebron Village President Robert Shelton, who defeated Martinez in an election earlier this year, has promised to be more aggressive about turning off water to properties that fall behind on their bills or getting their accounts onto payment plans that allow a particular month's balance to be fulfilled over the next several months.
"The key is put in stopgap measures to handle and see that before it takes place," Shelton said. "It should never have gotten that big. Questions should have been asked, followed through and researched and handled much earlier than letting it pile up that big. When people fall behind, they pay a late fee."
Smoron also said he would advise the village to never again allow a trust to be placed on a utility account.
"The most important aspect is we don't let something get that big again," Shelton said.