The parade celebrating the Chicago Sky's historic win in the Women's National Basketball Association finals may have been in the city Tuesday, but the excitement spread to McHenry County, where women's basketball players and coaches said they hoped the win brings more attention to the sport as a whole.
Addie Johnson, a point guard for Marengo Community High School's varsity basketball team, can remember going to Chicago Sky games as a fifth-grader through the high school's basketball program, so hearing that they made the championships was exciting for her.
"I thought that was really cool because I've been following them for a long time. I loved watching them celebrate," said Johnson, who's been playing since she was 5.
Johnson found a passion for basketball over the years, both playing it and the connections and relationships she's fostered with her teammates.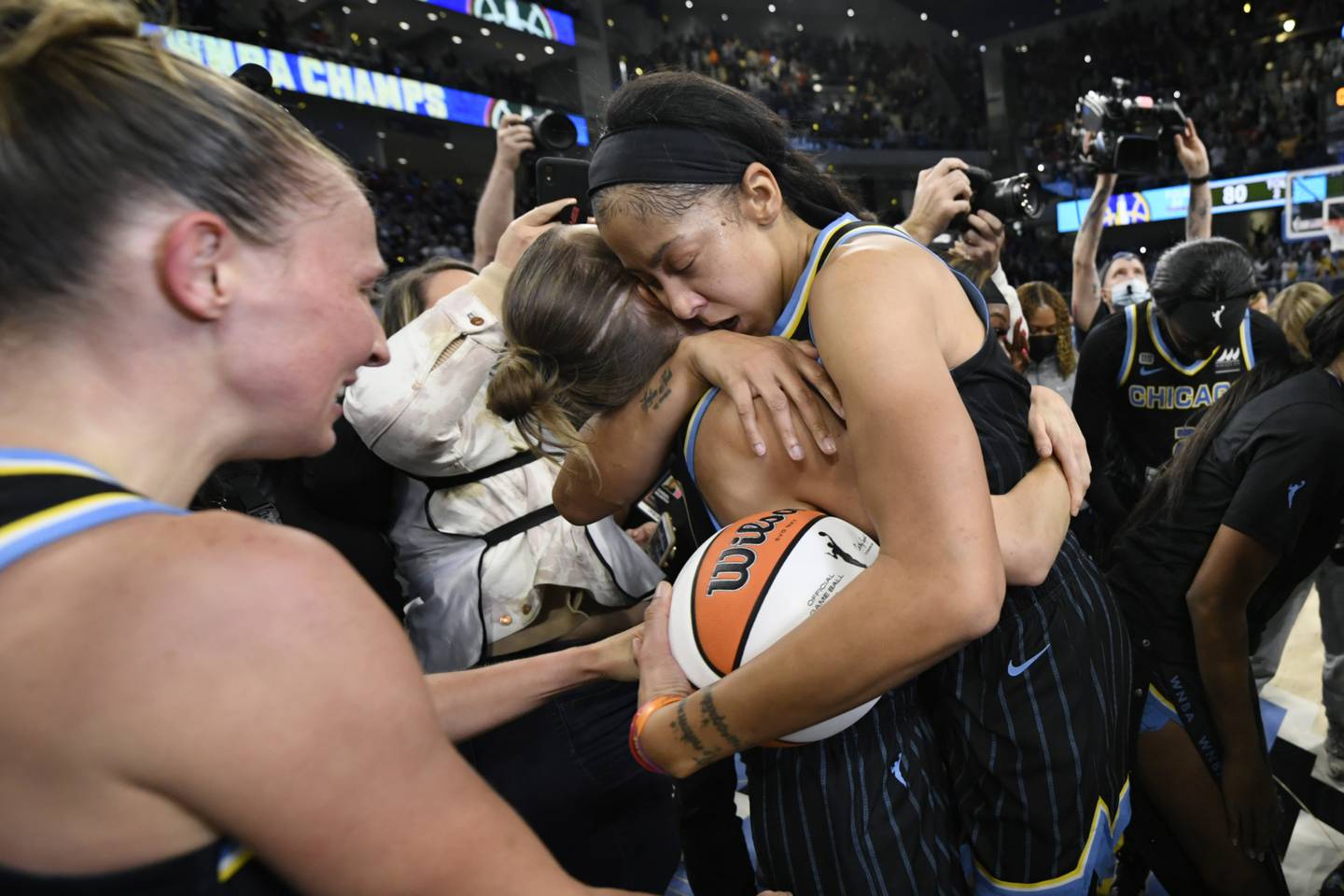 The Sky's win on Sunday made her think she could do the same one day, too, she said.
Despite a 14-point deficit, the Chicago Sky overcame and defeated the Phoenix Mercury with a score of 80-74, according to the Associated Press. This showed Johnson the importance of getting back up and motivating her teammates even the game isn't going in their favor.
"They came back from losing to win," Johnson said. "I feel like that's a pretty important thing."
Huntley High School's Jessie Ozzuato, a point guard on the girls basketball team, said the Sky had the mindset that they wanted to win.
Having a positive attitude is something Ozzuato tries to do herself when on the court.
"I try to keep my head up," she said. "It affects everyone, even if you don't think it does."
Crystal Lake Central High School girl's basketball coach Derek Crabill went to Game 3 of the semifinals at Wintrust Arena with his daughters, who are athletes themselves.
As soon as the buzzer went off at the end of the game, Crabill's eighth-grade daughter, Adelyn, asked, 'Well, when do they play again?"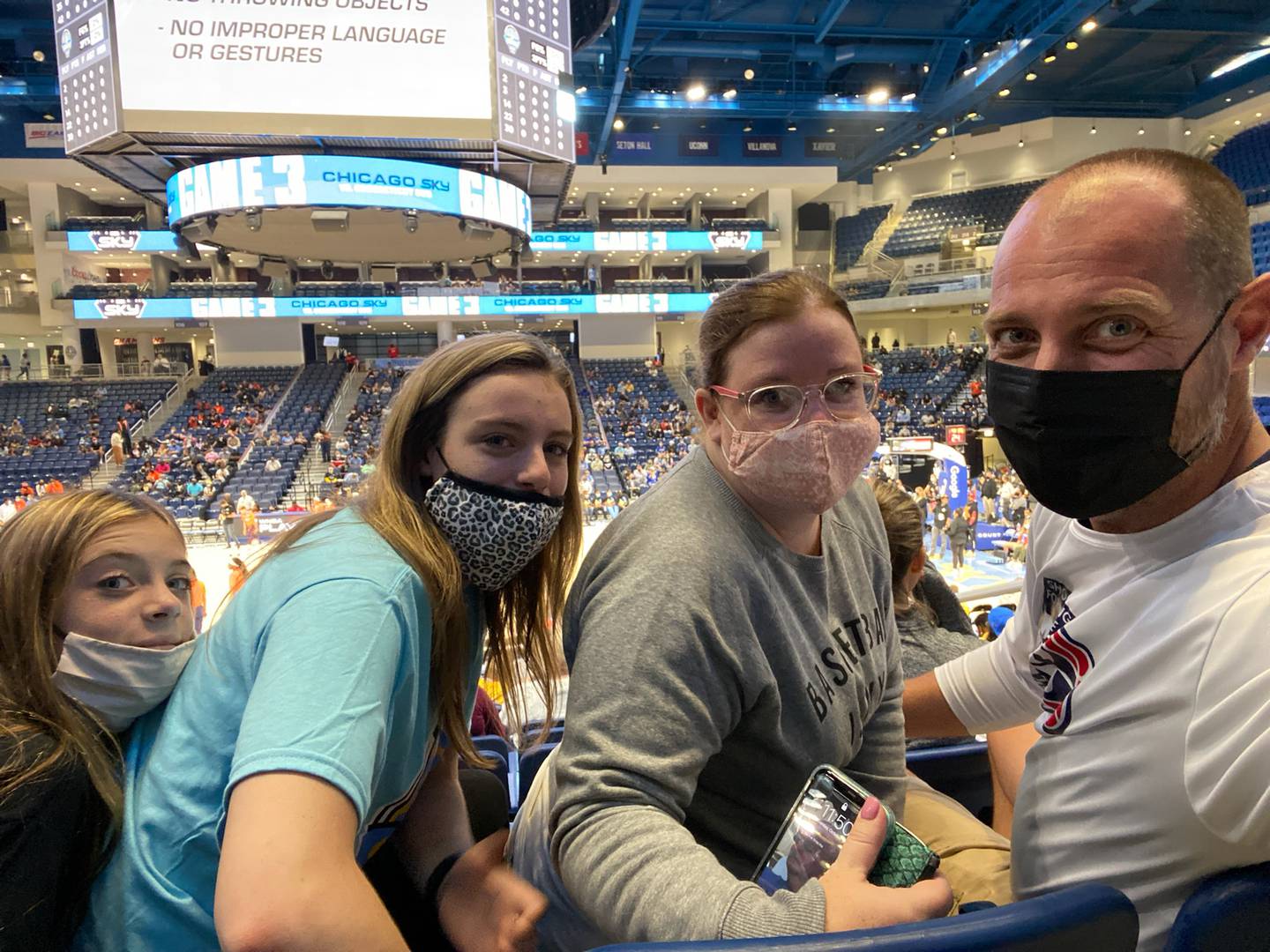 Sarah Teipel, girls basketball coach at Dundee-Crown High School, picked up on leadership qualities women on the Chicago Sky showed in the finals.
"It just looked like they totally had each other's backs," Teipel said. "They want to try to make each other successful. They're playing for one another and playing for Chicago and not just not playing for themselves."
A lot of the culture Teipel has tried to create on the Dundee-Crown girl's basketball team is all about this: putting the team first and having the girls take pride in their school, she said.
"Anytime you have a professional sports team in your town, or your city or your state win a championship, it's a big deal," said Steve Raethz, Huntley High School's girl's basketball coach.
Some of the players on the team are local to northern Illinois, including one of Johnson's favorite players: Candace Parker, who hails from Naperville.
"Seeing that people from around here can end up in the WNBA, that shows me and other young people that if you put your mind to it, you can get to where you want to," Johnson said.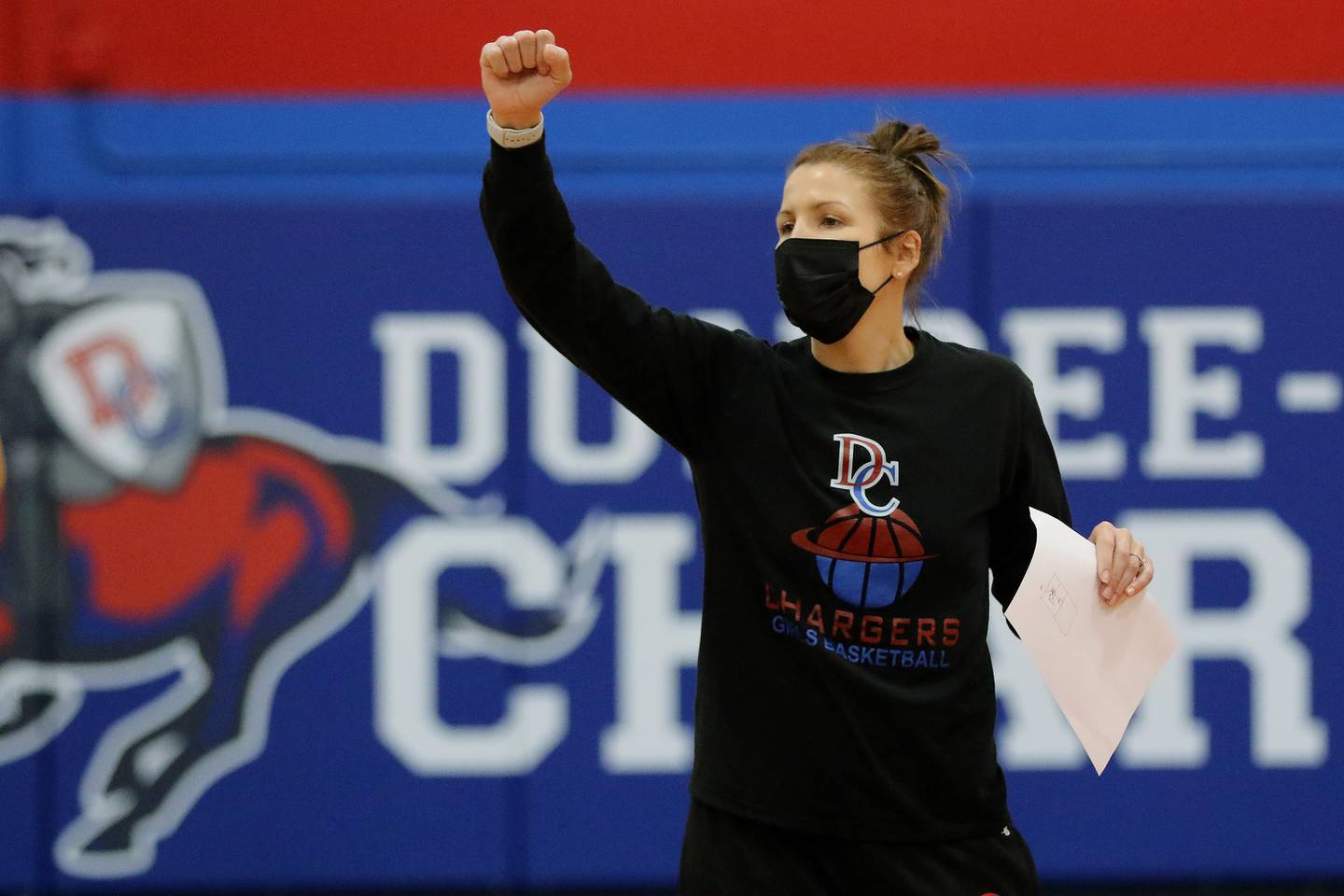 The atmosphere around women's basketball has been changing since the Sky made it into the semifinals, Ozzuato said, and people are starting to respect it more.
"The WNBA in general is gaining so much more attention," Ozzuato said.
A lot of boys at school at Johnson's school have been following the Sky's progress, Johnson said.
"Them watching the game and learning more about the players shows women can just do as well as men can," Johnson said.
Being a basketball coach, Crabill enjoyed seeing the tactical aspect to what the players were doing. But even better, his three daughters "got to see some very talented, hardworking women pursue something and win."
"I think it brings the Sky a little bit more to the forefront," Crabill said. "It's something that really needs to be celebrated so that the girls have another avenue for strong women figures with with good leadership qualities and good work ethic."
Growing up with a basketball coach father, Crabill's daughters had role models in the varsity team he coached, but he added that it's nice to see professionals at their craft as well. The communication and leadership the Sky – and even the Mercury – showed on the court can be lesson for Crabill's team, he said, which they can carry with them in sports, school and beyond.
"They have some new role models that they can follow now and look up to and hopefully emulate," Crabill said.