Woodstock officials are working through the final details of plans to refurbish the Old Courthouse and Sheriff's House that sit on the city's historic downtown Square.
Milwaukee-based MobCraft Beer has confirmed it will open a brewery and taproom in the renovated space.
For the first time after years of planning and preparing for the project, which had already cost $3.6 million as of earlier this year, the Woodstock City Council last month was given a timeframe for when the upgraded centerpiece of downtown Woodstock will generate a financial return to the city.
Although the project as currently designed could cost an additional $8.4 million to complete – a figure the city can meet by issuing a 15-year bond with an annual payment of more than $416,000 – the city would start to see the Old Courthouse and Sheriff's House generate about $250,000 of financial returns to the city 15 years after the project is complete, once the bond is repaid, city officials estimated.
"It's a thrilling number, honestly. Because besides the roads, I think one of the most common complaints I've gotten is how much we've sunk into this building. And now we can say, 'Yeah, and we're going to save this building for centuries and it's going to be profitable in 15 years,'" council member Wendy Piersall said.
Mayor Mike Turner agreed, viewing the city staff's financial projections for the property positively.
"I like the modeling you're doing here and I like where we stand on it. I am proud of this plan. I have confidence in this plan," Turner said.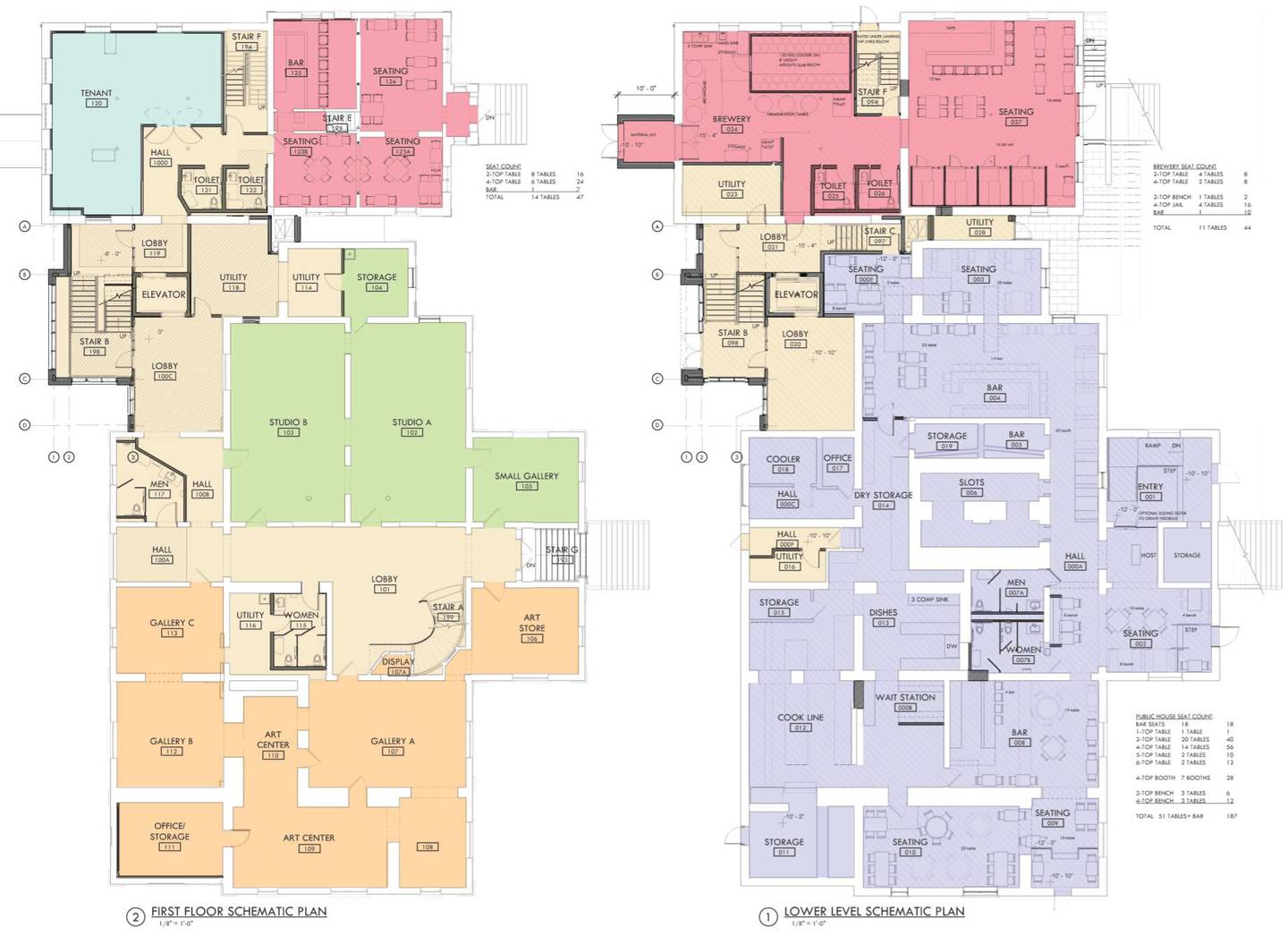 Part of the financing for the remaining $8.4 million-worth of work will be covered by the city's sale of millions of dollars worth of federal and state historic tax credits.
The council last month started the process of selling those tax credits to PNC Bank, which offered to pay the city 82 cents for every dollar worth of tax credit, meaning the city will see more than $2.8 million from the bank to put toward the project. Monarch Private Capital also bid on buying the city's tax credits, but the city went with PNC because it offered almost $122,500 more for the credits.
PNC will play a role in overseeing and operating the updated structure for five years after it's complete, as a partner with the city in a limited liability company that will manage the Old Courthouse and Sheriff's House and charge rents to its tenants such as MobCraft, Ethereal and the Public House.
"The investor will contribute upfront funds to help cover initial expenses. The investor will expect to make up their investment with a combination of cash flow from the project and with the tax credits associated with the project over the five-year period after the building goes into service. After that time, the ownership of the building will be returned to the city," city staff said in a memo last year.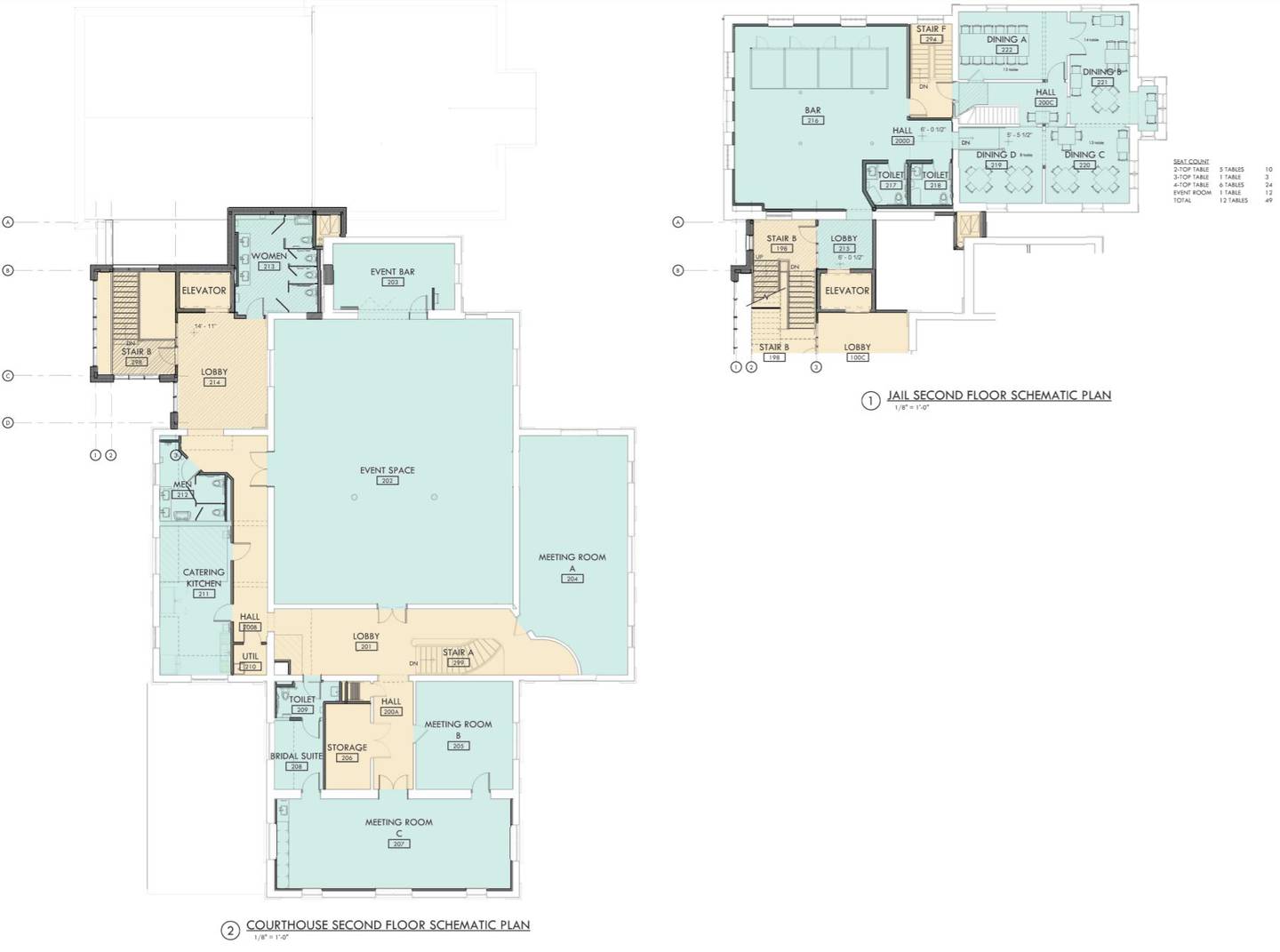 With the goal of starting construction work this winter, officials are scrambling to figure out a couple key aspects of the project and may have to get council approval to put hundreds of thousands more into the project to add a second elevator into the historic structure.
Officials are also probing whether it's possible to use a geothermal field to heat and cool the renovated building.
"In order for this floor plan to be possible, a geothermal system must be installed to support it," City Planner Darrell Moore said in a memo. "Such systems require significantly less mechanical equipment to heat and cool than a conventional system. Without geothermal energy, portions of both the building's interior and exterior will be lost to more equipment space. The precise size and placement of a geothermal field is still under review."
Woodstock Library Director Nick Weber also made the first formal pitch to the council last month for a center for the arts called Creative Woodstock to be housed within several large rooms of the renovated Old Courthouse and Sheriff's House.
Weber's plan involves using a room for retail sales of artistic and crafting materials, as well as the establishment of a large gallery to display pieces, and the use of a third space as a classroom that could be used to teach creative disciplines ranging from literary writing, poetry, painting, sculpture, photography, graphic and digital designing and any other medium.
So far, Weber envisions hiring a manager of Creative Woodstock, and having a variety of events hosted by by the arts center, including some that would be free to residents and others, such as classes that may be taught by local artists, that could charge participants. His ideas include food and art pairings, painting classes in which participants are encouraged to have some glasses of wine and even programming for after dark like "Paranormal Nights" and séance parties.
"Creative Woodstock can bring an element of fun, excitement and variety to the Old Courthouse that will make the building better for everyone, including the other tenants. It will draw in visitors and residents alike to paint, write, listen, view and, above all, experience creativity in a gorgeous building with an iconic past," Weber said.