Family and friends gathered in Woodstock Sunday afternoon to celebrate the birthday of a local hero who flew on several missions over Germany in World War II.
Vaughn Heidenreich, 97, is a lifelong resident of McHenry County, growing up in Crystal Lake and now living in Woodstock with his wife, Mary. Like many men his age, Heidenreich is a World War II veteran who enlisted in the military as an 18-year-old and went overseas to fight the Axis powers.
After graduating from high school in 1942, he enlisted in the Army Air Force, the precursor to today's modern Air Force. As the lead bombardier of a B-17 squadron, Heidenreich flew 20 bomber missions over Germany in 1944 and 1945.
"He was the lead bombardier, so he was the one to open up the bombardier doors, everybody else behind him opened their doors. So if he missed, they all missed," said his son, Kurt.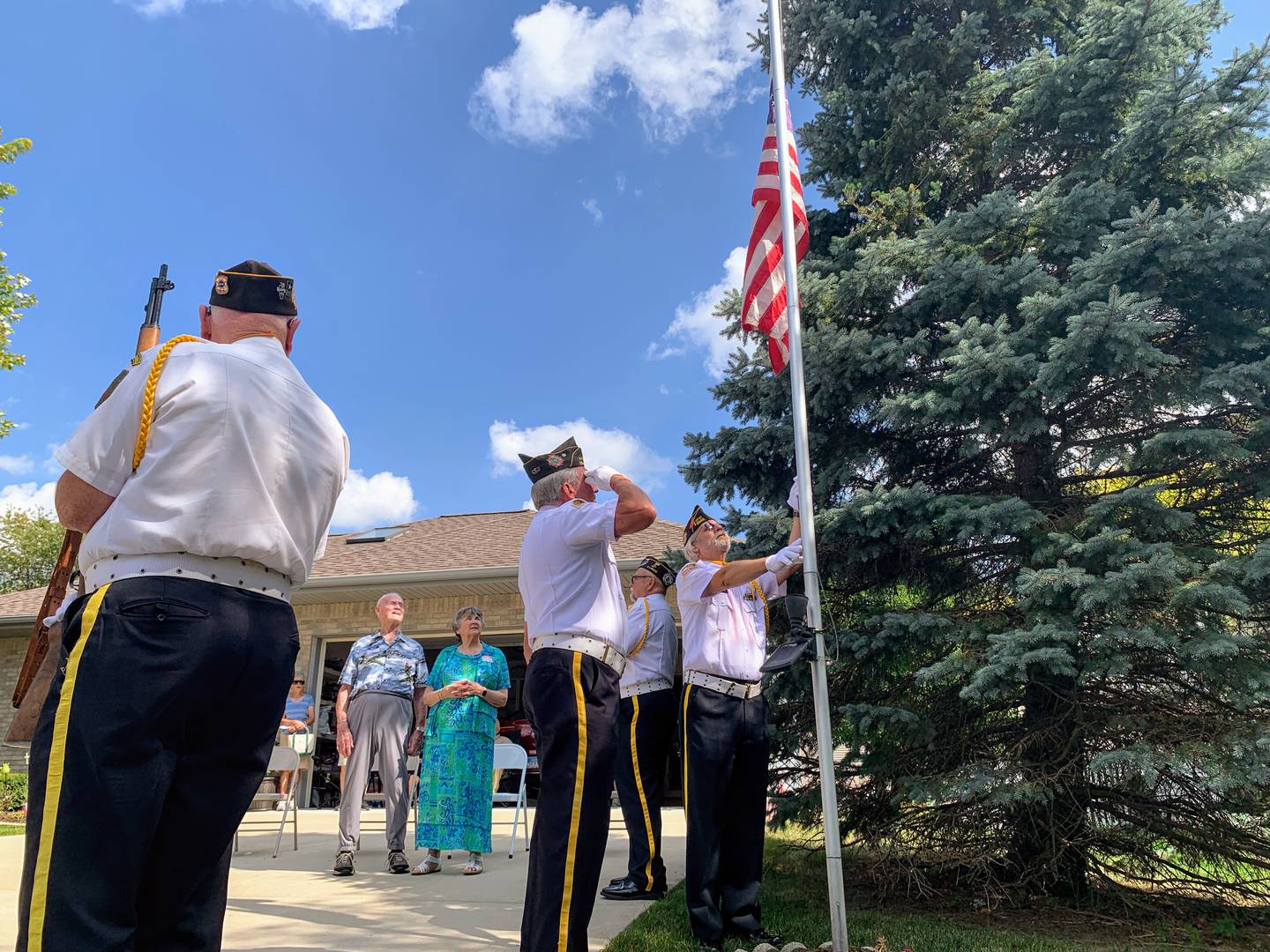 Heidenreich flew in the nose of the B-17, which are known as "the Flying Fortresses." His job was to arm the bombs before they dropped, then look through the Norden bombsight and aim for his target. If the plane crashed, which many B-17s did, he had sworn an oath to do whatever he could to make sure the bombsight didn't fall into the hands of the Nazis.
It was a dangerous job. Their missions started in England with air support from P-51 Mustang fighters, but often finished deep into Germany without air support and while taking fire from the Nazi's Luftwaffe fighters. Heidenreich narrowly escaped death on one mission.
"You ride in the nose of the plane and that's all glass there. And one time an enemy bullet came through one side and out the other side right in front of me," said Heidenreich, who was a first lieutenant in the Army Air Force.
For his service, Heidenreich received the Air Medal with three oak leaf clusters, a symbol of valor.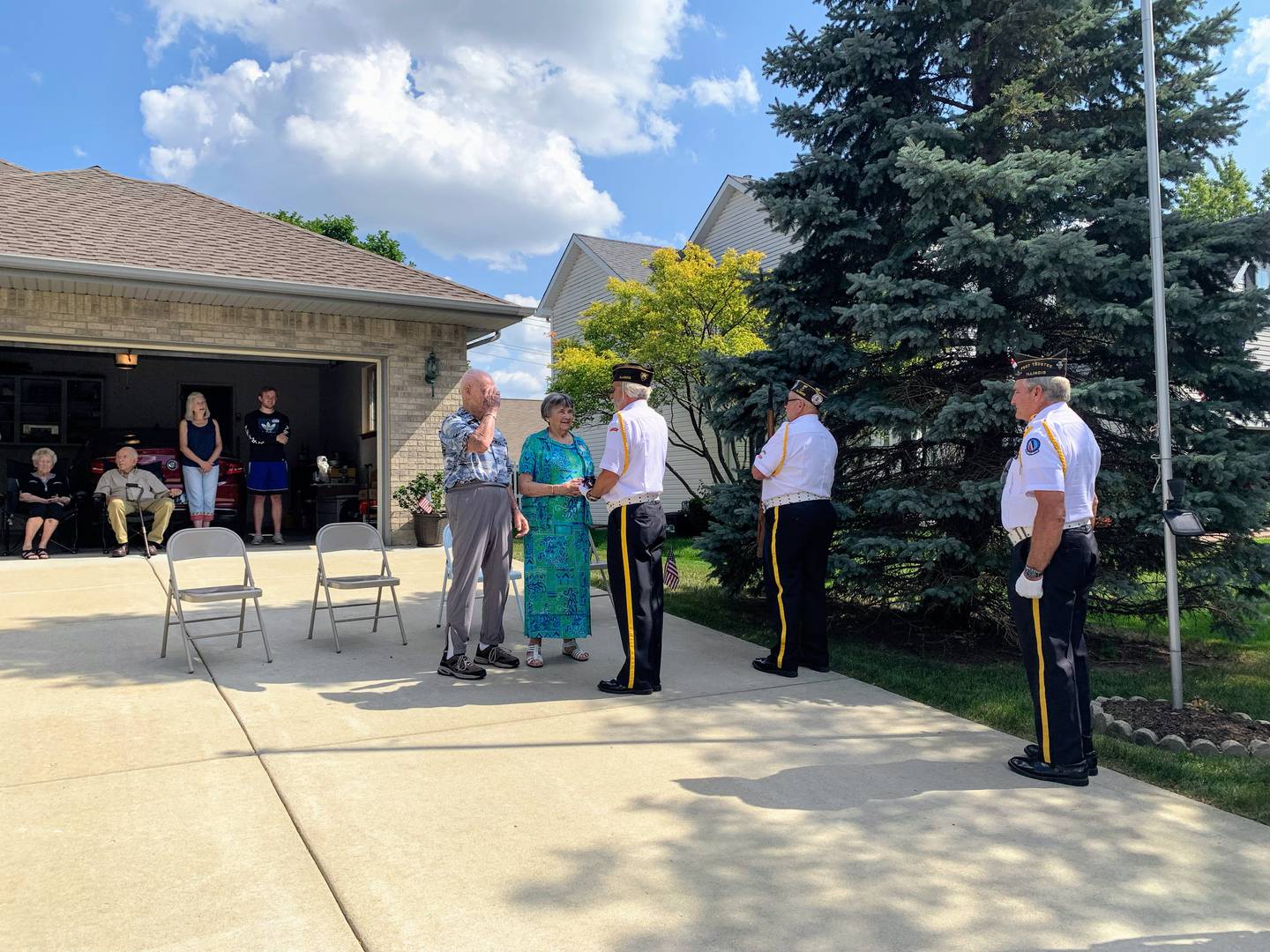 After 97 years, Heidenreich's memory has begun to fade. However, his family, including his seven children and many of his grandchildren, worked hard to make sure his story could be heard. They put together books with pictures of his missions and planes. His grandsons interviewed him for school projects and recorded their grandfather's story so it wouldn't be forgotten.
On Sunday, Heidenreich's family and friends came to honor his service during the war and the life he has led since. About 30 people gathered at the Heidenreichs' flag pole to raise the American flag in honor of his birthday.
Members of the Woodstock Veterans of Foreign Wars Post 5040 honor guard came to raise the flag, sing "The Star-Spangled Banner," and wish Heidenreich a happy birthday.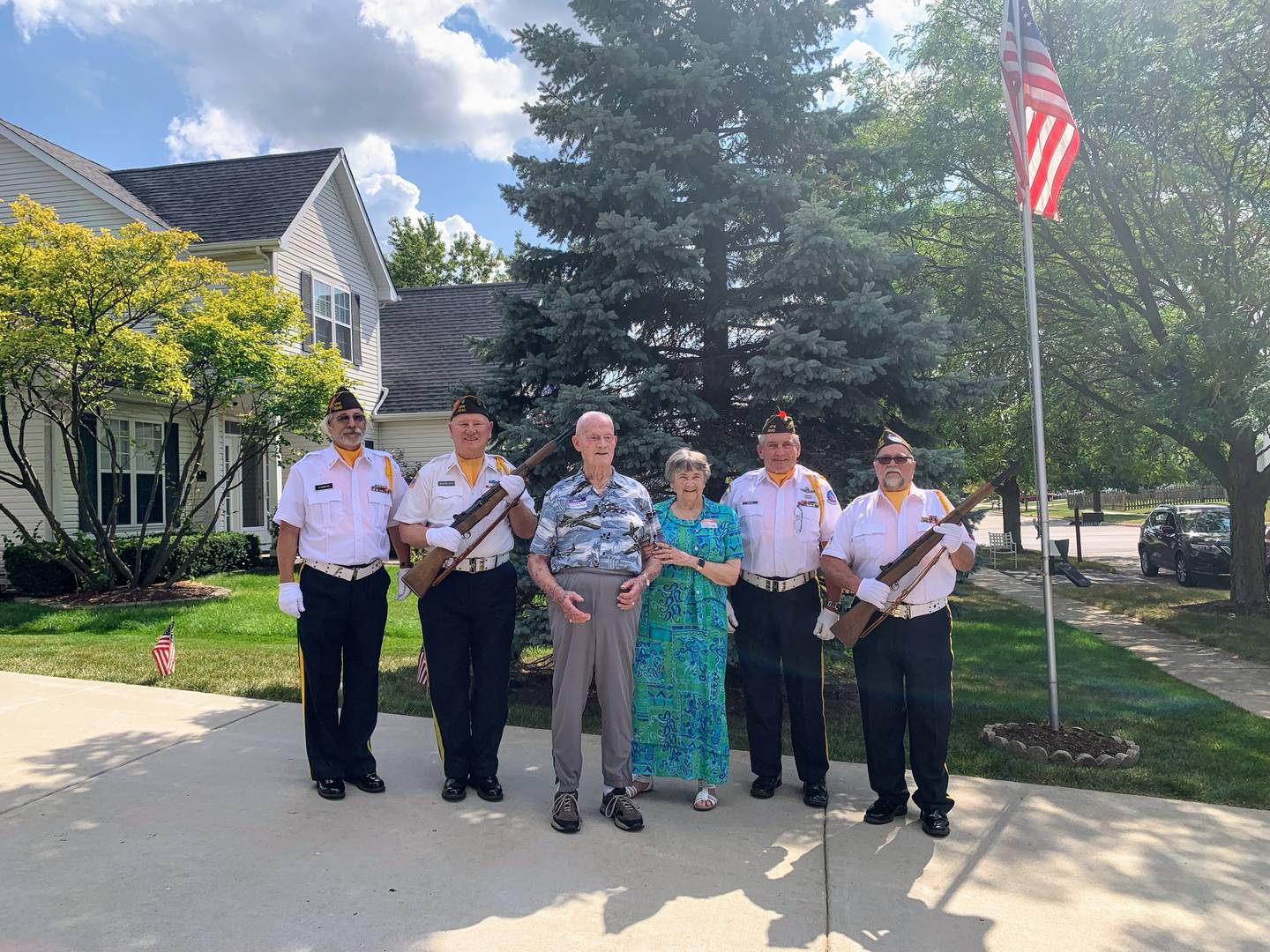 Heidenreich doesn't mow the lawn himself anymore or lead a physically active lifestyle as he did just a few years ago. But he said that's a big reason he has been able to live 97 healthy years.
"Just keep out there and keep on plugging along. Don't worry about a thing," he said on how to live a full and healthy life.
Until the pandemic began, Heidenreich and his wife sang in the church choir every Sunday. A man of deep faith, the way he has lived has been inspirational to his family.
"Even growing up, he was always positive and encouraging and healthy," said his daughter, Candy.
Correction: This article has been updated to correct the post number for the Woodstock Veterans of Foreign Wars post. It is Post 5040. The Northwest Herald regrets the error.