After a McHenry County judge called the actions of a Marengo man "selfish," he sentenced him to 180 days in jail, four years of probation and two years of conditional discharge.
Brett J. Herold, 30, entered a blind plea in October to a Class A misdemeanor charge of driving under the influence of alcohol and a Class 1 felony of failing to report a fatal crash in connection with the 2018 incident that killed Yajayra Huerta, 29, of Elgin.
Herold initially was charged with felony aggravated driving under the influence causing the death of another, causing an accident resulting in injury or death and obstructing justice, but those charges were dismissed, court records show.
In November 2020, additional charges were filed against Herold alleging that he was in possession of tramadol, oxycodone and codeine the night of the crash, records show. Those charges also were dismissed, according to court records.
Herold must pay $3,899 in fines plus court fees. When released from jail in six months, he must participate in drug and alcohol counseling, wear a SCRAM device that detects if he drinks alcohol, complete 300 hours of community service, and not consume any drugs or alcohol.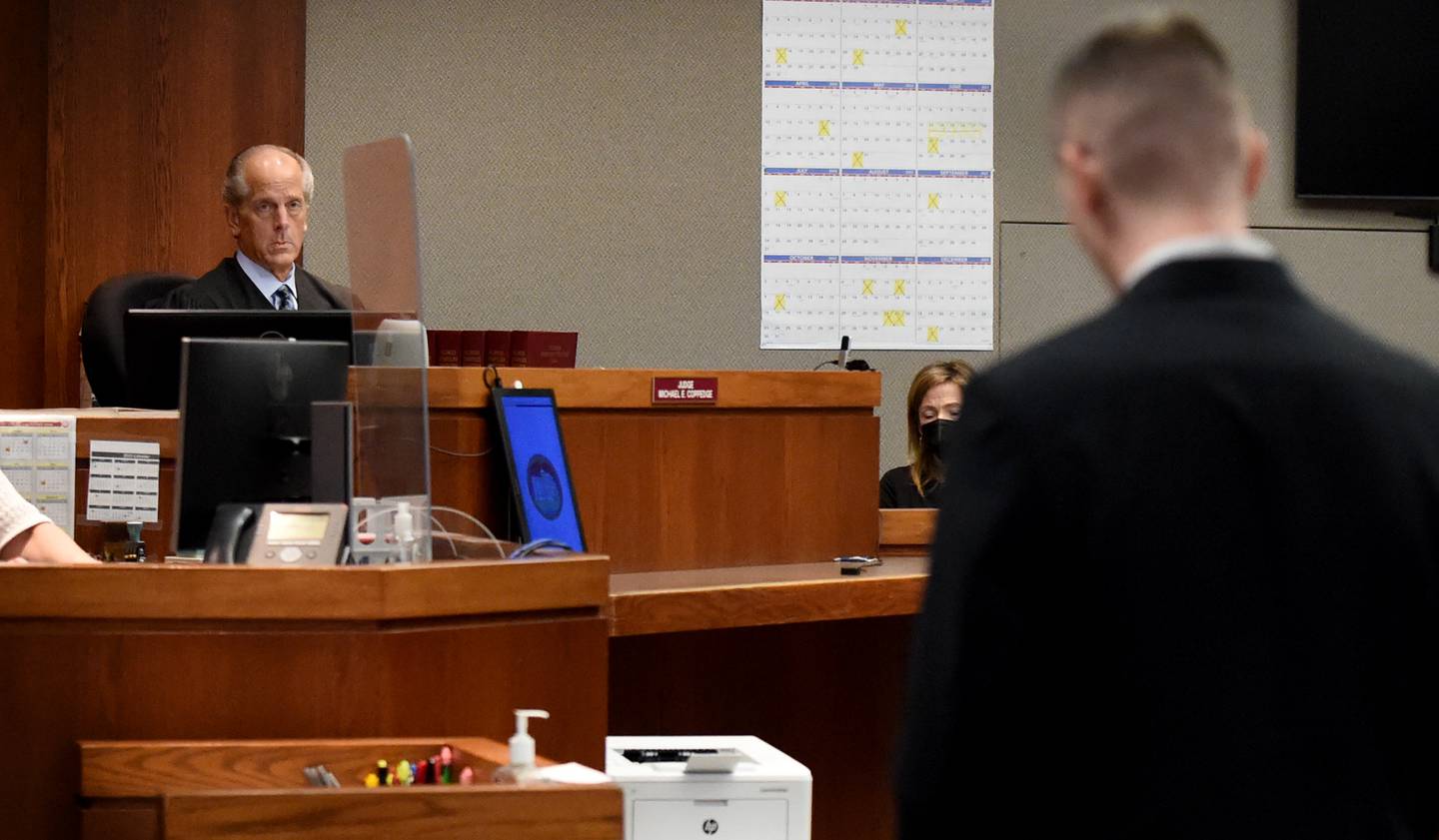 In court Friday, prosecutors said Herold was driving home drunk from a bar when he struck and killed Huerta and then fled the scene. The crash occurred at 10:20 p.m. in the 22200 block of River Road in Marengo. Herold crashed his 2011 Toyota Camry into the back of Huerta's go-kart then fled the scene. Police found him at his home and arrested him.
Blood test results from a sample that police had collected the day of the crash showed Herold had a blood-alcohol concentration of 0.146, court records show. He also tested positive for THC metabolites, the anesthetic ketamine and the narcotic pain reliever tramadol, according to charging documents.
In asking that Herold be sentenced to four years in prison, Assistant State's Attorney Ashur Youash noted the seriousness of Herold choosing to drive drunk. He also pointed to the actions Herold took afterward, including leaving the scene, telling his passenger to take off, going home and telling his mom he was in an accident and the police likely would be showing up, and then going to bed knowing he had just struck someone.
"It's alarming, to say the least," Youash said.
Youash said Herold initially told police someone else had been driving his car when Huerta was killed.
"He knew what he had to do to ... cover up what he had done," Youash said. "He [had] a blatant disregard for the life he had taken."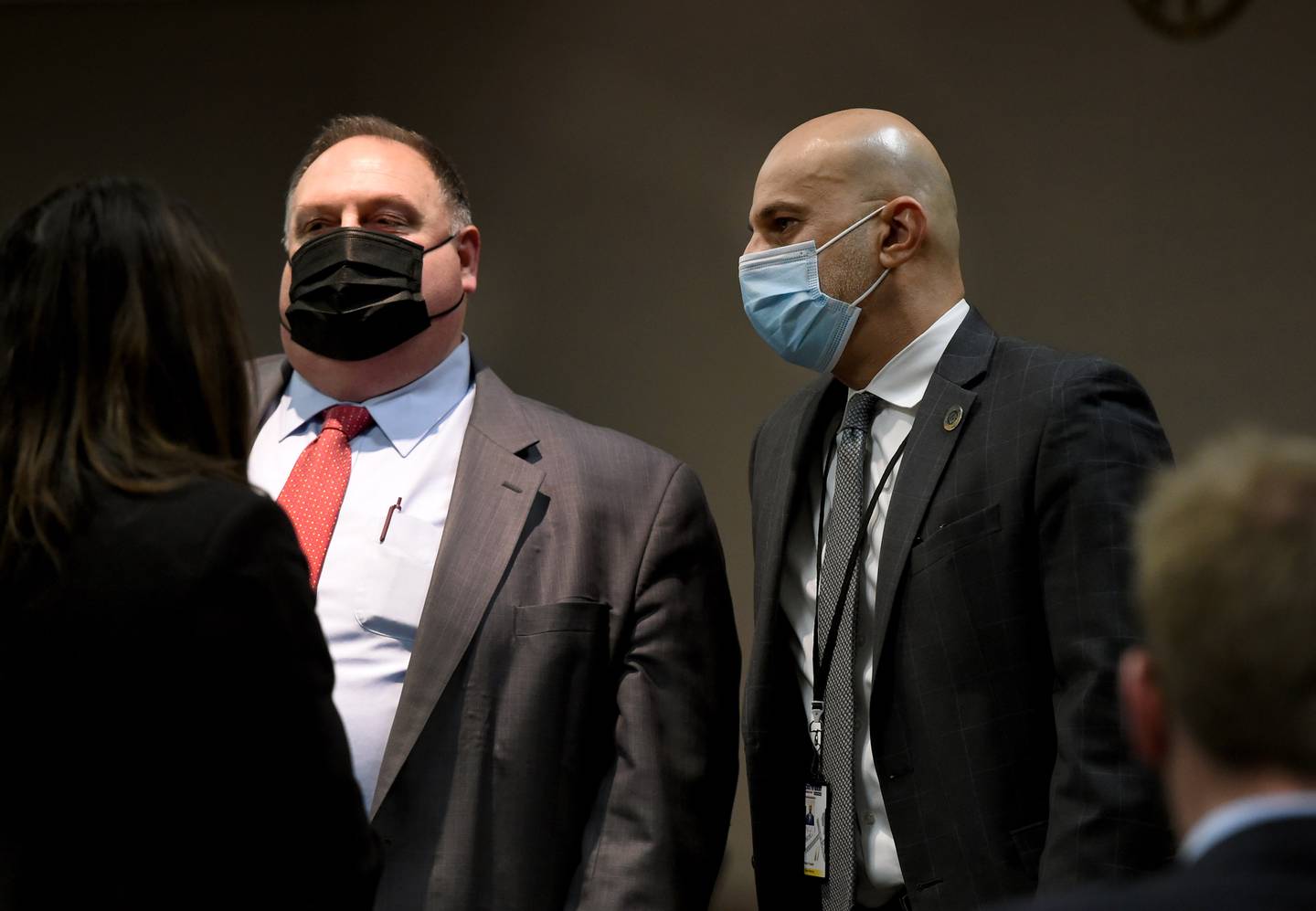 The prosecutor referred to letters written in support of Herold and the fact that Herold had gone through treatment for alcohol abuse.
"The letters say he changed," Youash said. "[Huerta] is no longer here with us as a result of his actions. He only decided to sober up when his life was impacted, but this doesn't bring [Huerta] back."
Youash read a letter the victim's mother wrote as the woman wept in the courtroom gallery.
In asking that Herold serve the maximum prison sentence, she wrote that her "world has been changed forever." Since Sept. 22, 2018, the night her youngest child was killed, she has been "vulnerable, depressed, numb and scared."
"I will never be able to hug her on her birthday, never be able to hold her. ... She was the light of my life," the woman wrote.
She described her daughter as "genuine, loving, humble and hardworking."
"There is a hole in my heart that will never, ever be filled," she wrote. "Every night, I light a candle for her and I pray for her."
She called Herold and what he did by driving drunk that night "so selfish."
Herold spoke from a written statement, saying he has "great regret" over the fatal crash.
"I have made plenty of mistakes in my life," he said, adding that nothing comes close to the mistake he made that night.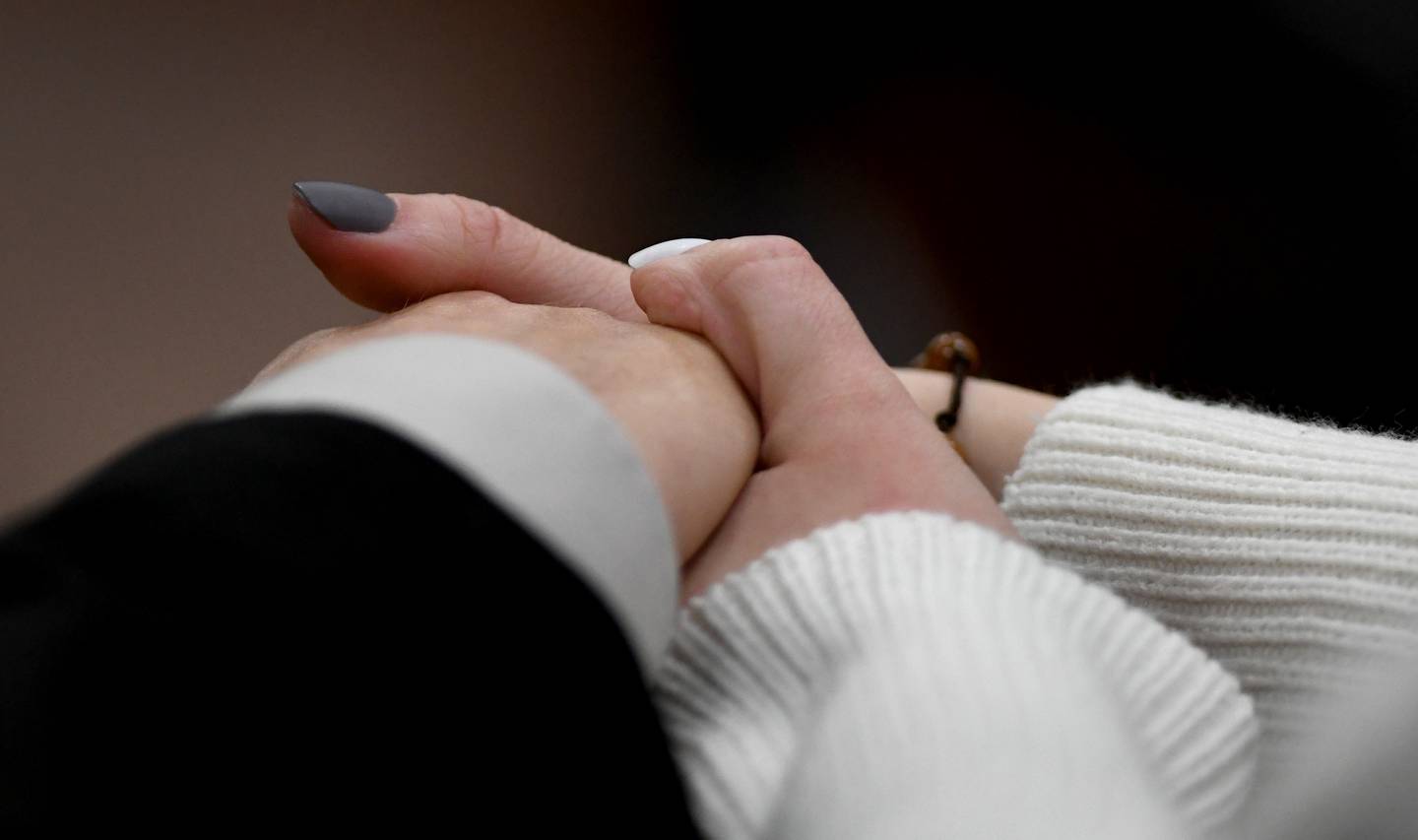 "I cannot say how truly sorry I am," he said adding that he keeps the Huerta's family in his prayers.
Since the crash, Herold said he has sought treatment at Rosecrance rehabilitation center, has been sober for 26 months, and hopes to one day help others who are living with addictions.
"I have made the decision to stay clean and sober not only for my family but for [Huerta's] family," he said.
Before announcing Herold's sentence, Judge Michael Coppedge repeatedly called Herold's actions "selfish" and said he never could fill the hole he created in the heart of Huerta's mother.
With each statement the judge made, he looked directly at Herold.
"No parent should ever have to bury their child, let alone under these circumstances you brought upon [Huerta's] family," Coppedge said.
The judge acknowledged Huerta's mother's heartache and told Herold, "You did that. ... You indeed were selfish. There will never be closure for the [Huerta] family."