Cary resident Chris Dombkowski remembers a night when neighbors were lighting off such large fireworks that the glass vases on his fireplace rattled.
His wife, Crystal Noe, said it is common to hear fireworks go off multiple nights a week, sometimes until 2 a.m., in the Cambria subdivision of Cary.
The village of Cary has received at least 19 911 calls since January 2020 about fireworks in the area, resulting in at least two citations, according to police records obtained by the Northwest Herald.
Often, officers speak to the residents they encounter and ask for compliance, Cary Chief of Police Patrick Finlon said.
And even if an officer thinks a ticket is warranted, they can issue them only if they witness the fireworks themselves or the 911 caller is willing to sign as a witness, something some callers don't want to do, Finlon said.
For Dombkowski and Noe, the village's efforts haven't been enough and the fireworks have continued, they said.
"I have completely lost faith in the [Village] Board and the police," Dombkowski said.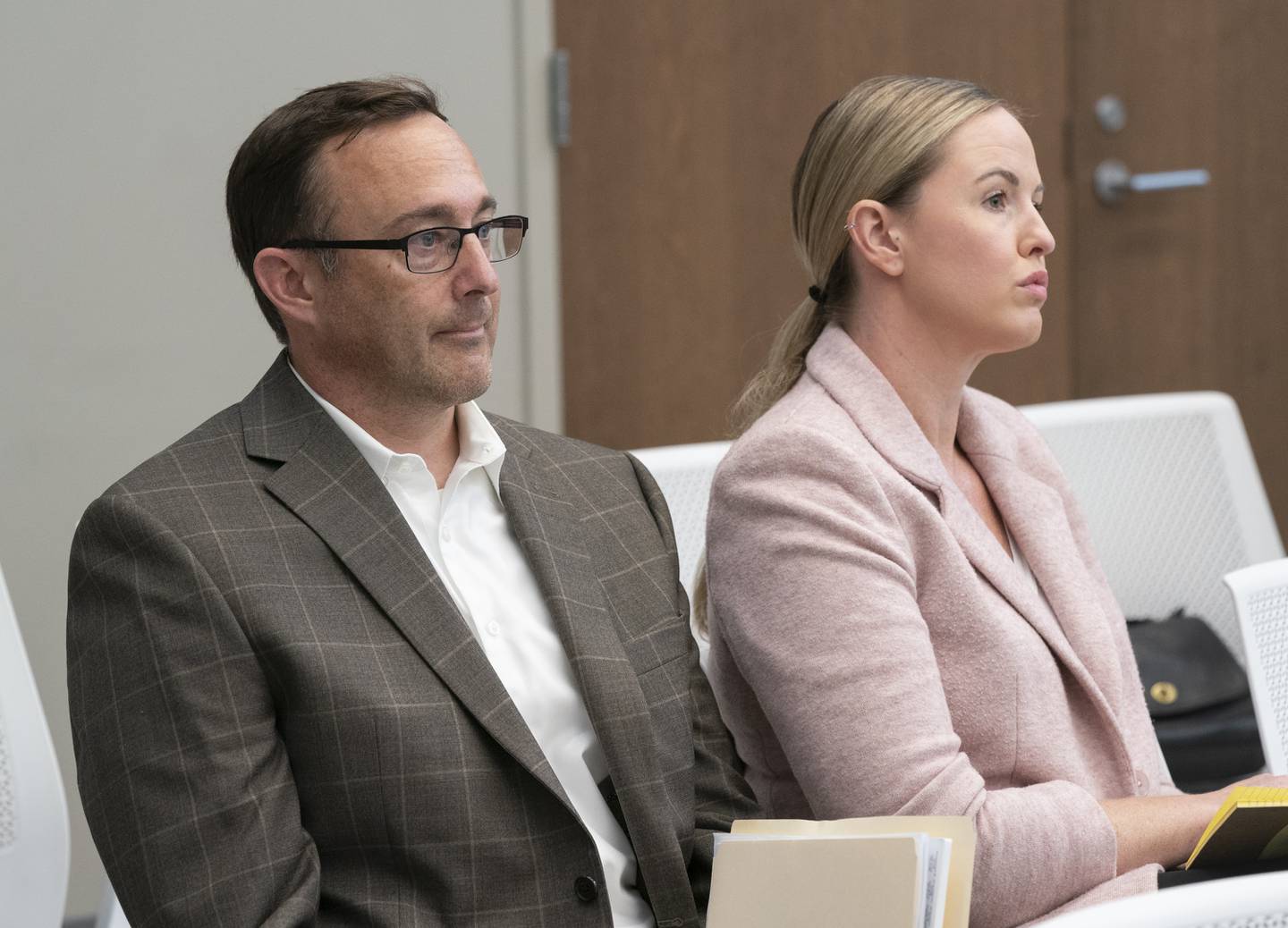 Illinois bans the use, sale and possession of "consumer" fireworks under the Pyrotechnic Use Act. Fireworks that are illegal in Illinois include bottle rockets, roman candles and handheld fireworks. Federal law bans larger fireworks like M-80s and cherry bombs.
While violations of the law can be charged as Class A misdemeanors with penalties of $50 to $750, both citations were handled as ordinance violations through the village of Cary's adjudication process. Under village code, fireworks violations carry fines of $75 to $150.
A week ago, the village held a hearing on one of the tickets, which alleged a neighbor possessed illegal fireworks while in the 100 block of Savoy Drive, with Dombkowski and Noe as witnesses.
He pleaded liable – which Administrative Law Judge David Eterno, who oversaw the hearing, said meant what the village alleged happened – and was issued a reduced fine of $25 and ordered to complete five hours of community service.
He has until Oct. 6 to complete the community service, Eterno said.
Multiple attempts to reach the neighbor were not successful.
This was the first fireworks-related complaint village of Cary attorney Scott Uhler, who acts as the prosecutor during adjudication hearings, said he has dealt with in his "many years" of working with the village.
The Cary Police Department and prosecutors aim to discuss problems with the residents and ask them to comply, rather than immediately hand out tickets, Uhler said.
"The goal is to get residents to comply, not to punish them," he said.
Last year, the village fielded a total of 51 fireworks complaints, 29 of which around July 4. This year, it has 35 complaints as of August, with 14 of them from around July 4, Finlon said.
The prosecutor takes into account previous offenses and how cooperative the respondent is when recommending the amount of hours for community service and the fine, Finlon said.
"I would support the decisions that were made by the prosecutor," Finlon said.
In the past three years, Cary police issued 10 $75 fines, according to police records.
The approach is "gross negligence," Dombkowski and Noe said in a July 6 letter to the Cary Village Board, police department and Uhler. They've asked the village to have officers actively patrol for fireworks violations and for violators to face increased punishment, including a $1,500 fine for the first offense and $6,000 for a third with a year of jail time.
The fines aren't a deterrent, they said in the letter, citing a neighbor who told officers that the fine won't stop him. Finlon confirmed an officer was told that.
The couple had not received a response as of Thursday and they said they currently are looking into their next steps.
Attempts to reach Village President Mark Kownick were unsuccessful.
"It's unmanageable and unlivable," Noe said.