Golden retrievers she named Hope, Faith and Joy likely were locked in an Ohio barn for most of their lives before being rescued in early December, Kristen Vesely of Crystal Lake said.
Hope was one of 12 pregnant females due to give birth any day. An Ohio breeder had surrendered a total of 82 dogs, including 55 golden retrievers, Vesely said.
Six weeks later, Vesely was on the phone with a reporter as 13 energetic 6-week-old golden retriever puppies swarmed around her legs, waiting for their wet kibble dinner. Their mother, Hope, was adopted by her forever family the day before.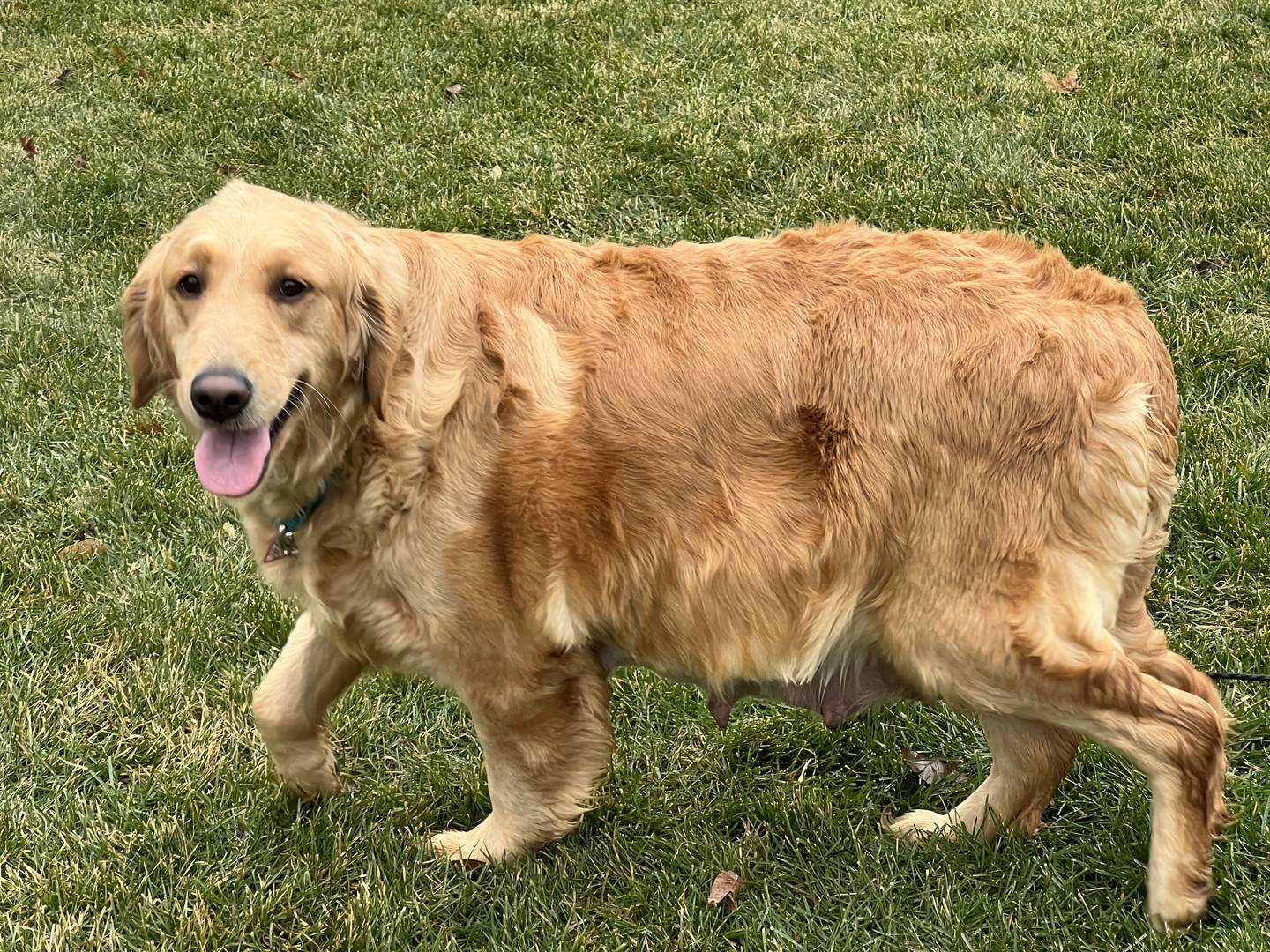 Hope's story with Vesely started Dec. 10, when she drove to Hammond, Indiana, to pick up three dogs from a puppy mill, transported by a volunteer.
Vesely is a board member at As Good As Gold Golden Retriever Rescue of Illinois. Over the years, she has rescued and fostered 135 dogs – many of which were pregnant dogs surrendered by breeders.
Vesely said she hopes people remember Hope's story when they are searching for puppies. At just 2½ years old, Hope already may have had up to four litters.
When people want purebred dogs, they need to be able to meet the breeder, see where the dogs are housed and see health certifications, Vesely said.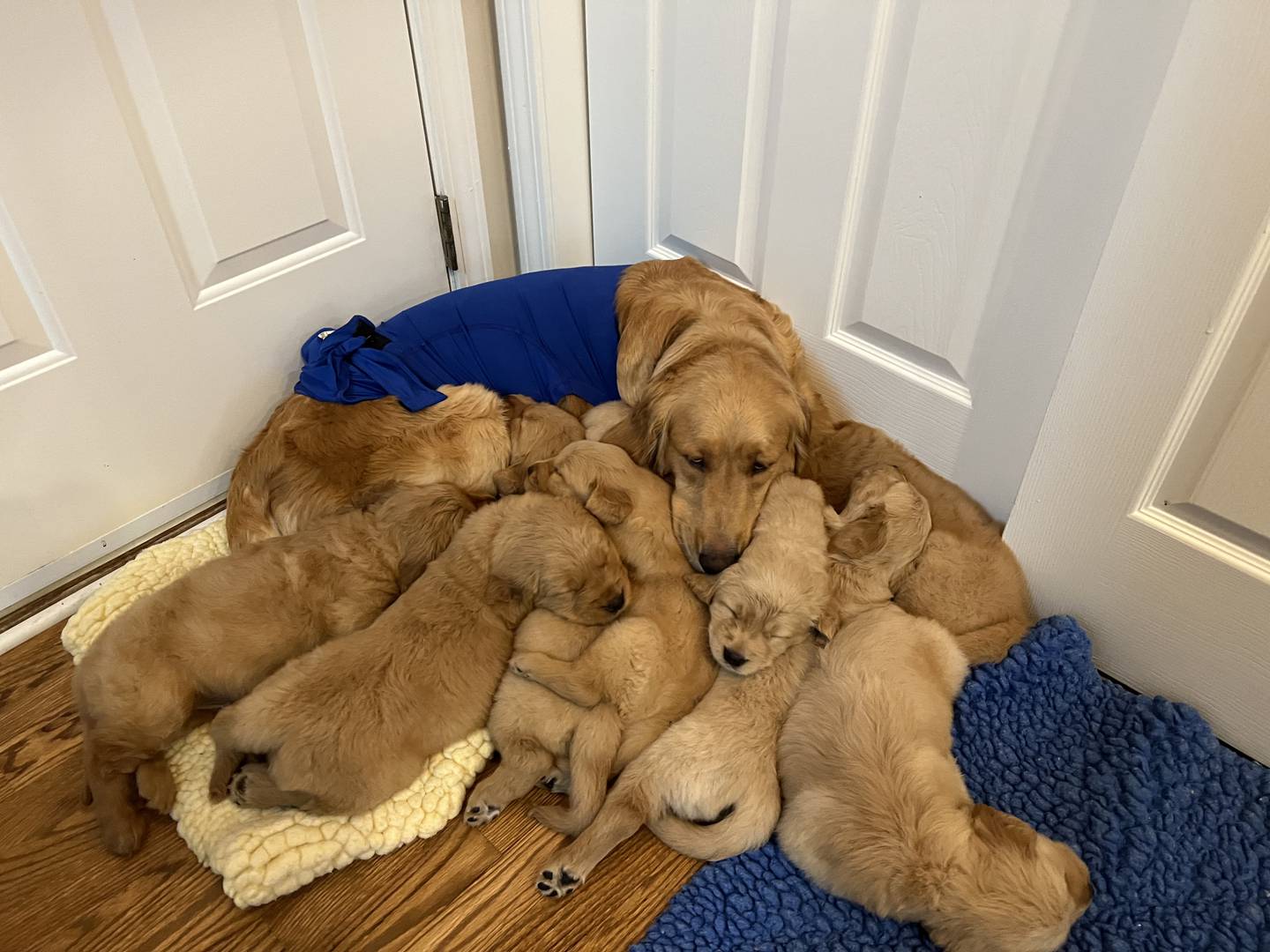 "It is all about education – where to go so you get the right dog," she said. "They should not be bred unless they are healthy."
The golden retriever is a very sweet dog breed, she said. But they can have health problems, including hip dysplasia. Although Hope's puppies all are purebreds, there is no documentation available about the parents' health or bloodlines.
There are issues Vesely said she recognized based on what she has learned about certain dogs from puppy mills.
The three dogs did not want to come out of their crates and were terrified of leashes, Vesely said. She and the woman who transported the dogs to Hammond had to tip the crates to get the dogs out. Then, the dogs didn't want to be on leashes to move into an SUV.
Once they did get the dogs into her car, Vesely realized she had a flat tire. Time was ticking, as a Lisle veterinarian was waiting to check out the dogs before they could be allowed into the state. Vesely was in tears.
Then, a couple came up to her in the parking lot, followed by a dad with two teenage sons. Both groups asked if they could help. After fighting a stuck spare tire, the good Samaritans finally were able to get the spare free and Vesely back on the road.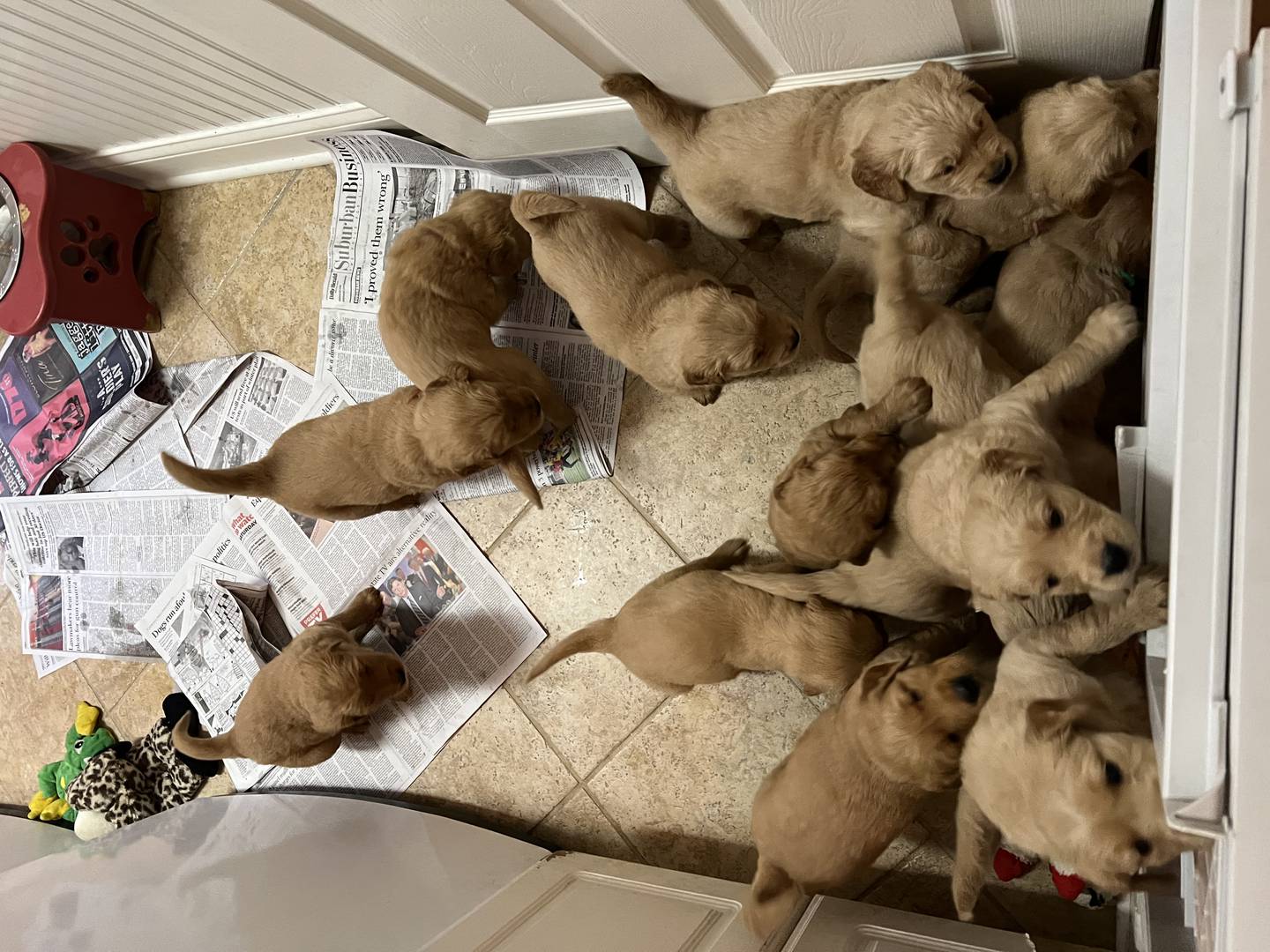 Faith, the other pregnant dog, went to a foster family in Algonquin. Joy remained at the Lisle veterinarian's office. The veterinarian performed an X-ray, noting Hope was expected to have 10 or 11 puppies
Three days after bringing Hope home, the dog went into labor. The first four puppies already were out when Vesely came home from work just before noon that day. It seemed over about 4:30 p.m., when the 13th puppy came out. Vesely stepped away to clean up. When she came back, she realized that when Hope's placenta came out, a 14th puppy was attached to it.
Thirteen survived. Vesely named them after assorted Christmas cookies, as they were a "baker's dozen," she said.
Hope only was able to feed seven or eight puppies by herself, so Vesely took on feeding the other puppies by hand at first.
Other volunteers came in to take turns feeding and cleaning up. Vesely also reached out to the Northwest Herald, seeking old newsprint to work as pee pads.
Still, the puppies were almost 6 weeks old before Vesely got more than a few hours of sleep a day.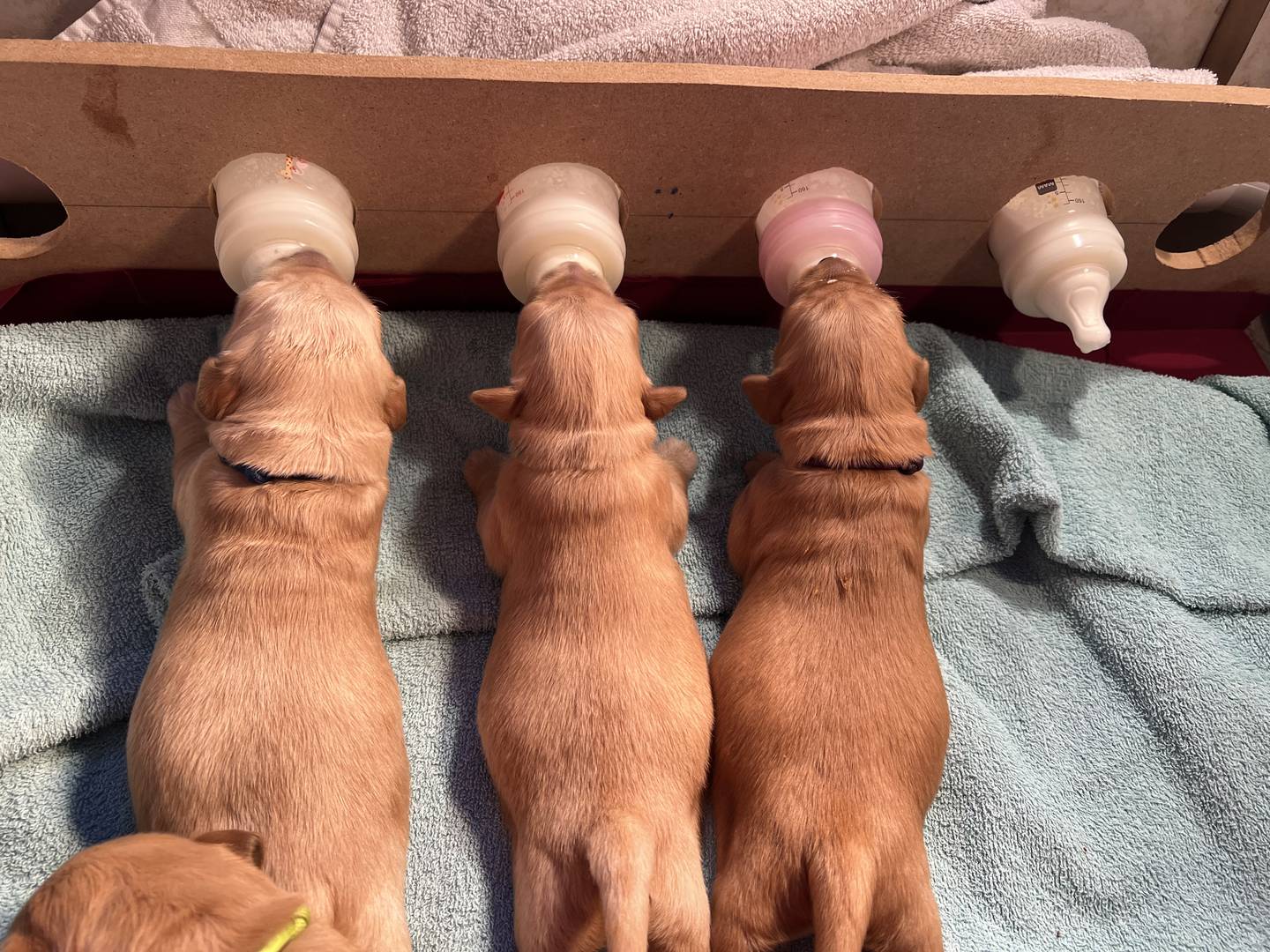 Vesely, with help from her own golden retrievers Topaz and Amber, taught Hope how to be a pet, she said. Hope had to be potty trained, taught how to walk on a leash and learn that she could trust people.
"One day, all of the sudden, she realized humans are great" and would take care of her, Vesely said. Once Hope figured that out, she wanted all of the attention from her humans.
"She didn't care if the puppies were running around, she wants the attention. She knows how to be a pet and the dog she was always supposed to be," Vesely said.
Learn about As Good as Gold at its website, asgoodasgold.org.