Prairie Ridge's Rylee Lydon pumped her fist and smiled big as she crossed the finish line in the 400 meters, hitting her career-best time during the Class 3A Girls Track and Field State Meet.
Lydon's time of 56.25 gave her the state title. She almost won the high jump earlier that day at 5-7, but Warren's Annika Bynum cleared her third attempt at 5-8 to steal the title. The Wolves' sophomore took 10th in the 200, one spot from a medal. She won all three of those events at the Fox Valley Conference Meet, setting the record in the 200 by .50 of a second. She also won those three events at the Antioch Sectional.
For her efforts, Lydon is the Northwest Herald Girls Track and Field Athlete of the Year, selected by the sports staff with input from area coaches.
Northwest Herald sports writer Reanne Weil had some questions for the two-year varsity runner and the second athlete of the Lydon family to come through Prairie Ridge's program.
What's your go-to dance move?
Lydon: Happy feet or the 'Rasputin' dance from the game "Just Dance."
What actor would play you in a movie about your life?
Lydon: Jennifer Lawrence.
What is the best part about competing in sports?
Lydon: Definitely all of the relationships formed and different people you meet whether that be teammates, coaches or other athletes you compete against. Also being able to see your personal growth and development over time in your sport.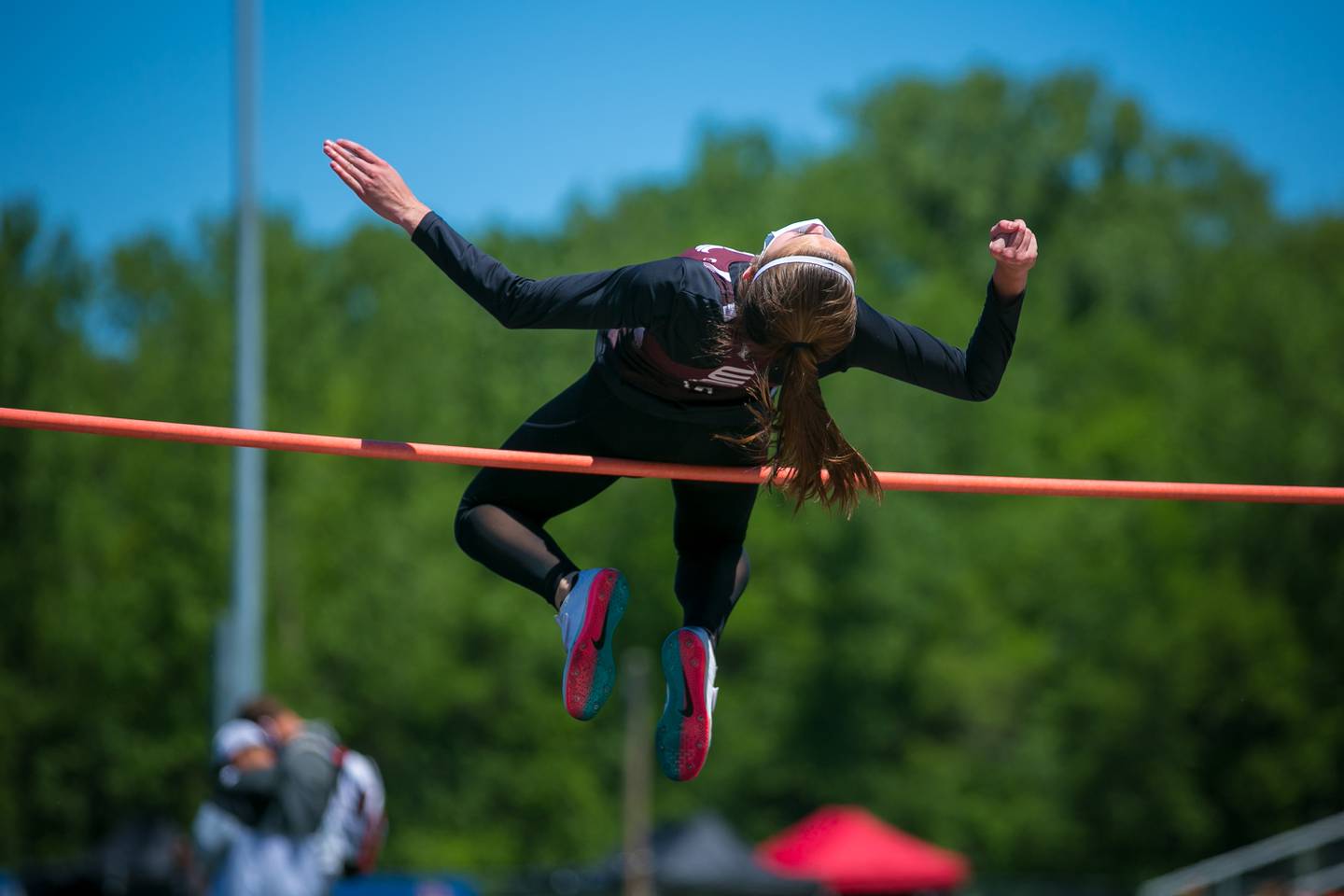 If you could hop in a time machine what athletic contest would you want to see?
Lydon: I'd love to be able to see Michael Jordan's "The Shot" back in 1989 that kept them in the playoffs. You see all the famous pictures of that moment, and I think it'd be awesome to experience that in-person.
What's the funniest thing that ever happened to you in competition?
Lydon: This year during a meet I was competing in high jump and I had just come from doing triple jump. When I went to high jump I guess my mind was still in triple jump mode and I jumped directly into the bar instead of going up and over it which caused the standards to fall and my back to be bruised.
Which teammate inspires you?
Lydon: Allie Klauser. She's been through a lot with injuries that will come and go at the most inconvenient times and she still shows up to every practice and meet to cheer on her teammates and help out in any way that she can. Allie always has a smile on her face and a great attitude about everything despite not being able to compete, and that's definitely very inspiring to not only me but the entire team.
What is your dream job?
Lydon: I don't have a dream job at the moment, but I think I'd like to be involved in either the sports or medical/wellness field. I've also considered interior design.
Where do you see yourself in 10 years?
Lydon: While I still don't know what career I'd like to pursue, I hope to be working a job that I enjoy and to be living somewhere that makes me happy and allows me to pursue my hobbies and goals.
What is your biggest fear?
Lydon: Looking back on something, whether that be in sports or in life, and knowing I could have done more that would have put me in a better position down the road.
What is your favorite subject in school?
Lydon: Probably English. I enjoy reading and watching movies and I also like to figure out the meaning behind certain quotes, settings or why people did what they did.
What is your favorite motivational quote?
Lydon: "If you want to look good in front of thousands, you have to outwork thousands in front of nobody."
What's your favorite food and why?
Lydon: I love Italian food, specifically pasta and bread. It's so good, and if I had to choose one food to eat for the rest of my life it'd probably be pasta. Plus, with me being a runner the carbs help to fuel me for competition so it's a win-win.