Meet the 2022 Northwest Herald All-Area girls basketball team.
FIRST TEAM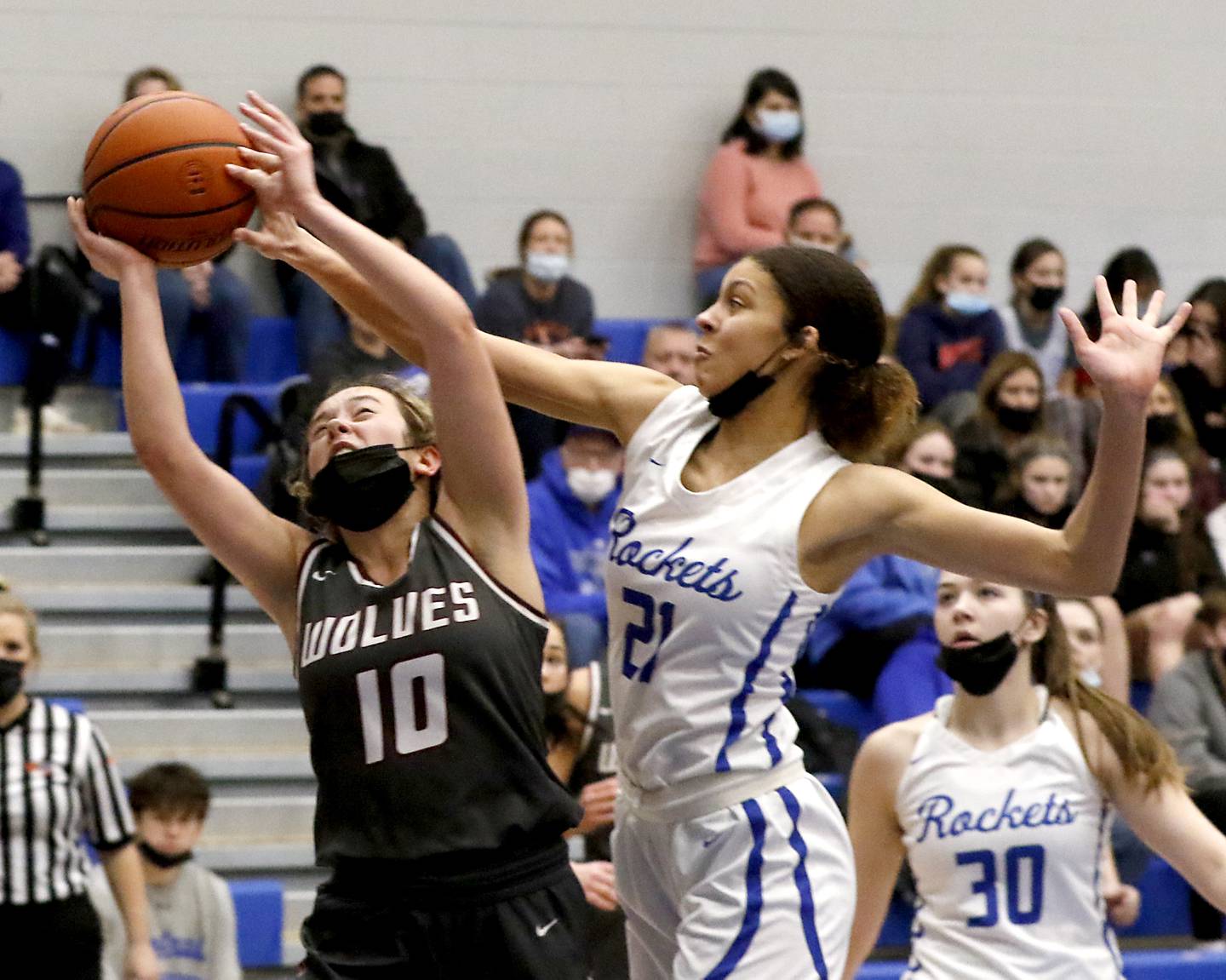 Taylor Charles, Burlington Central, sr., F
Charles, the Northwest Herald Girls Basketball Player of the Year, averaged 13.5 points, 11.7 rebounds and 3.5 blocks a game and set the Rockets' single-season records for rebounds (385) and blocks (116). Burlington was 23-10 and won its second consecutive regional title. Charles will play next year at NCAA Division I Princeton.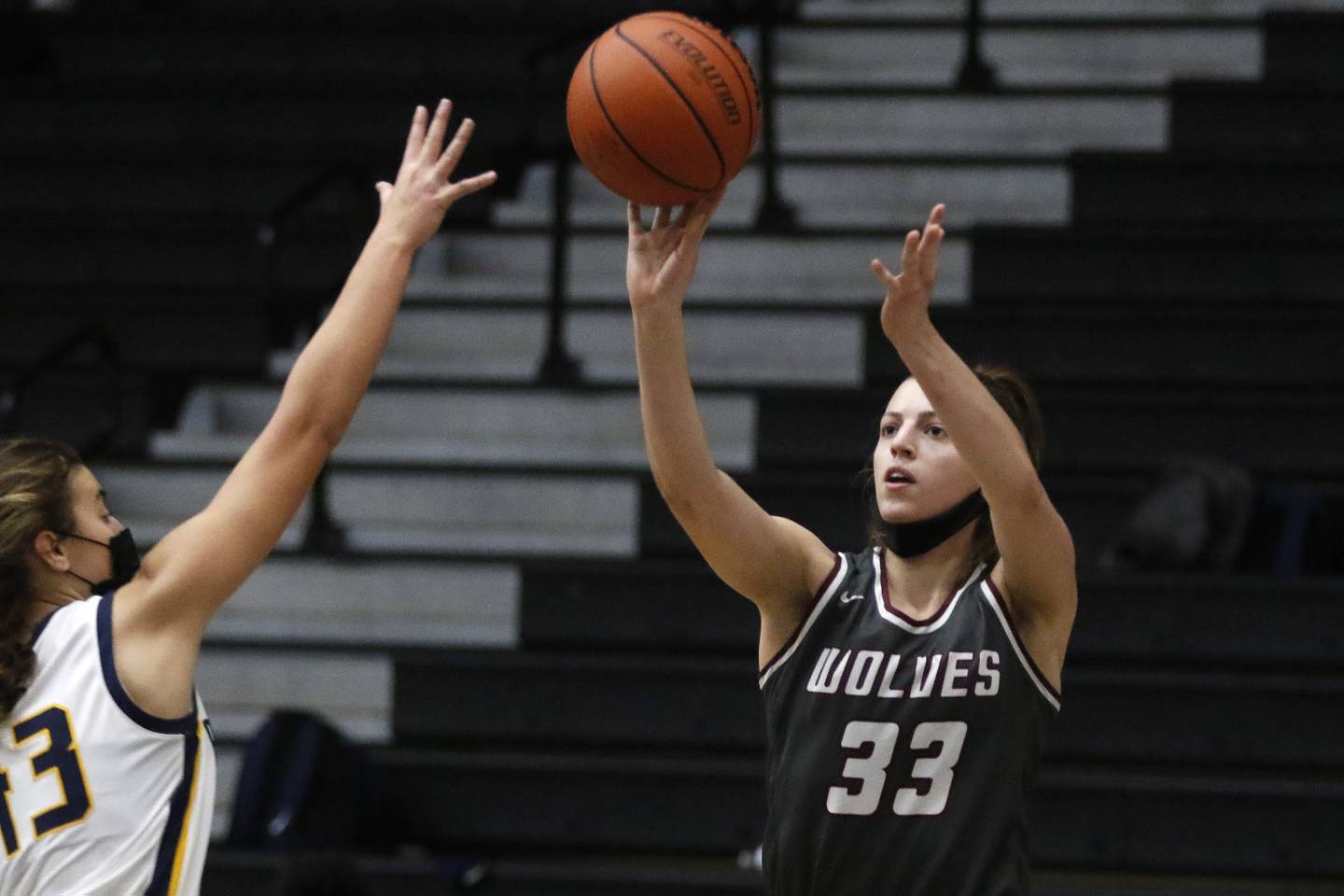 Karsen Karlblom, Prairie Ridge, sr., G
Karlblom led the area in scoring (18.8 points a game) and 3-pointers (88) and ended her four-year varsity career as the Wolves' all-time leader in points (1,692), 3s (270) and steals (271). Prairie Ridge went an area-best 27-6 and captured its first regional title since 2014. Karlblom will play next year at D-III Hope College in Holland, Michigan.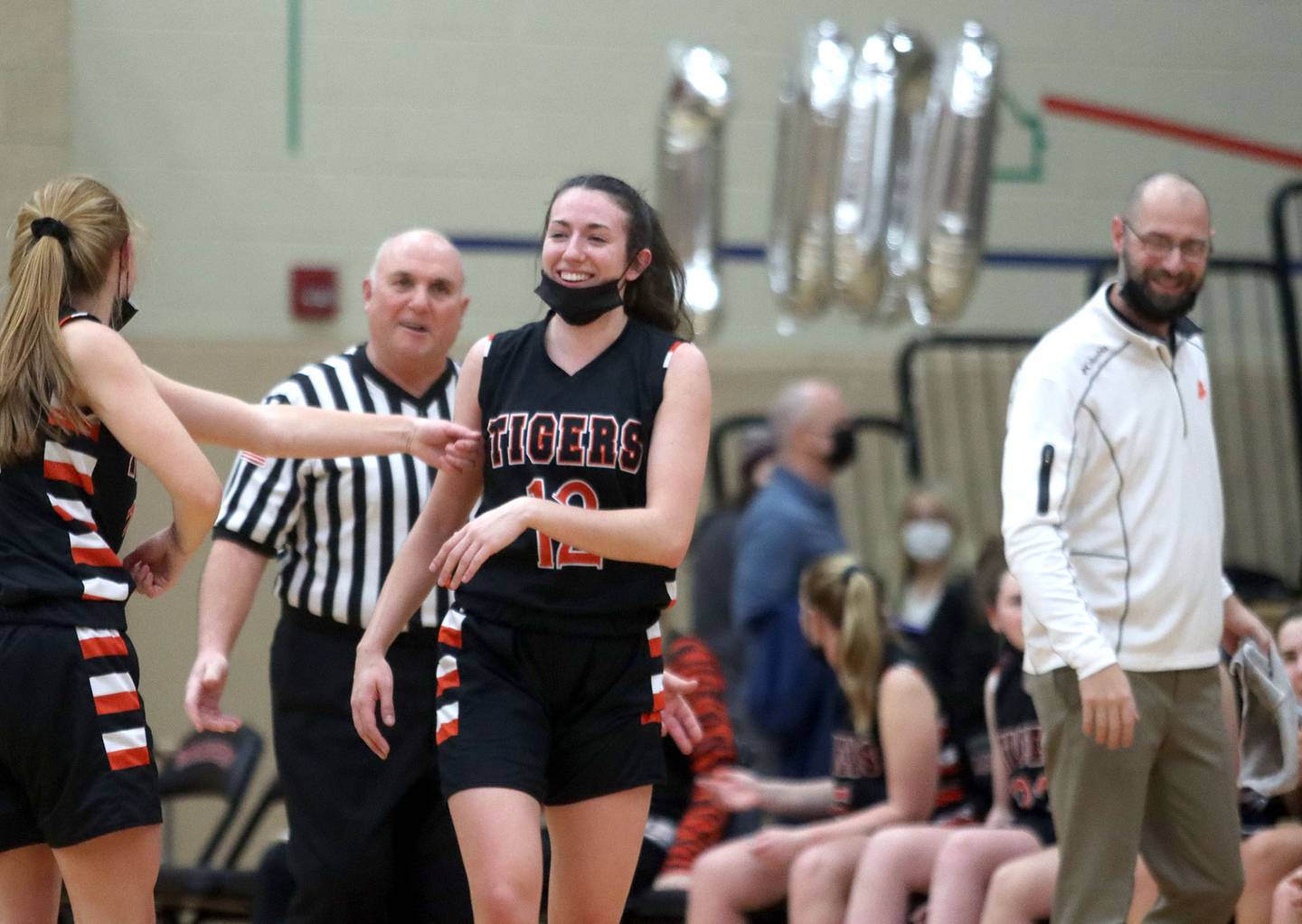 Paige Keller, Crystal Lake Central, sr., G
Keller was fourth in the area in scoring (15.8 points a game) and second in 3s (77) while averaging 5.3 rebounds, 1.8 assists and 3.6 steals a game for the Tigers. Keller helped lead Central to its first 20-win season since 1995. She joined the team's 1,000-point club during the final week of the regular season.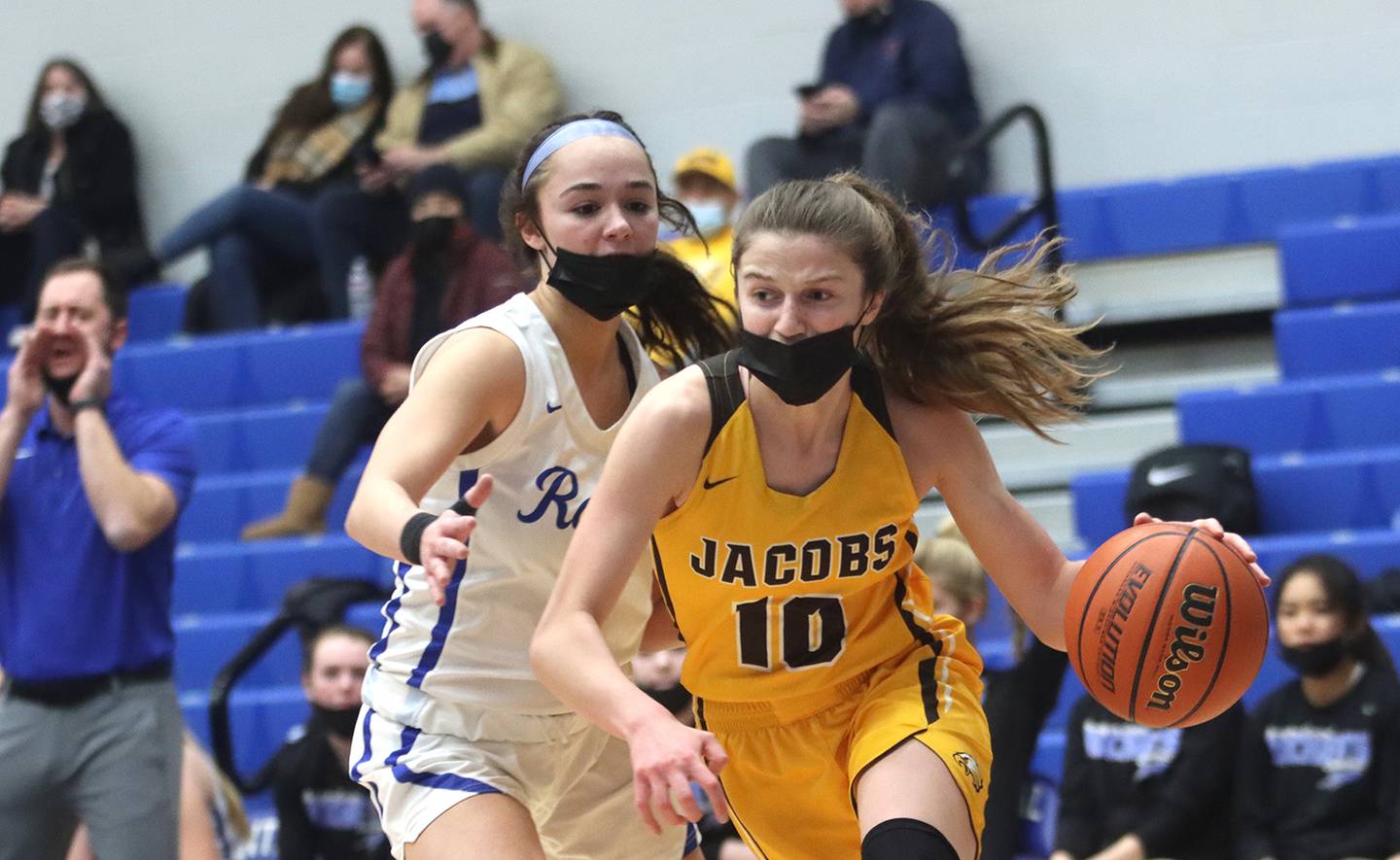 Mackenzie Leahy, Jacobs, sr., G
Leahy was the Golden Eagles' go-to scorer and a whole lot more, averaging 15.2 points, 6.1 rebounds, four steals and two assists a game. Leahy made 31 3s and finished the season with the most free throws made (103) and free throws attempted (148) among area players. "No matter who we played, every team tried something new to stop Mackenzie," coach Jonny Reibel said. "She forced opposing coaches to find ways to stop her because she can impact the game in a variety of ways."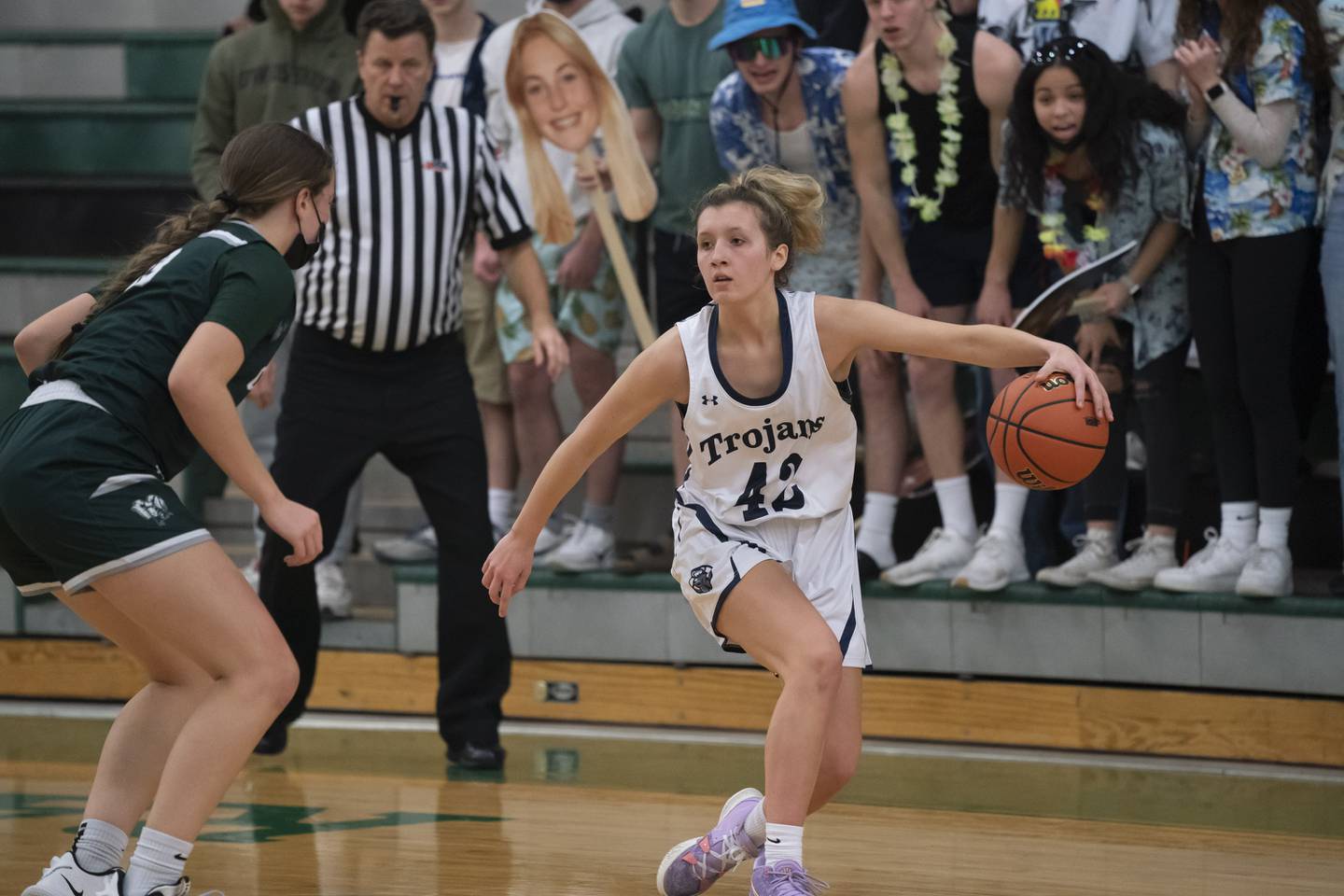 Emily Lukowski, Cary-Grove, sr., G-F
Lukowski averaged 13.7 points, 5.2 rebounds and 2.6 steals a game for the Trojans, who finished 19-11 and took fourth in the Fox Valley Conference. Lukowski, who also earned All-Area first-team honors as a junior, ended the season with 41 3s and became the 10th player in program history to surpass 1,000 career points.
SECOND TEAM
Macy Madsen, Johnsburg, sr., G
Elani Nanos, Prairie Ridge, sr., G
Kree Nunnally, Crystal Lake South, jr., G
Jessie Ozzauto, Huntley, jr., G
Lacey Schaffter, Woodstock North, sr., G
HONORABLE MENTION
Sammi Campanelli, Huntley, jr., G
Becca Carani, Burlington Central, sr., G
Rylie DuVal, Burlington Central, sr., G
Alyssa Franklin, McHenry, sr., F
Bella Frohling, Marengo, so., G-F
Katie Hamill, Crystal Lake Central, so., G
Jori Heard, Huntley, sr., F
Ashley Herzing, Hampshire, so., G
Maddie Scharrenberg, Cary-Grove, sr., F
Molly Wetzel, Johnsburg, sr., F