Meet the 2022 Northwest Herald All-Area boys basketball team.
FIRST TEAM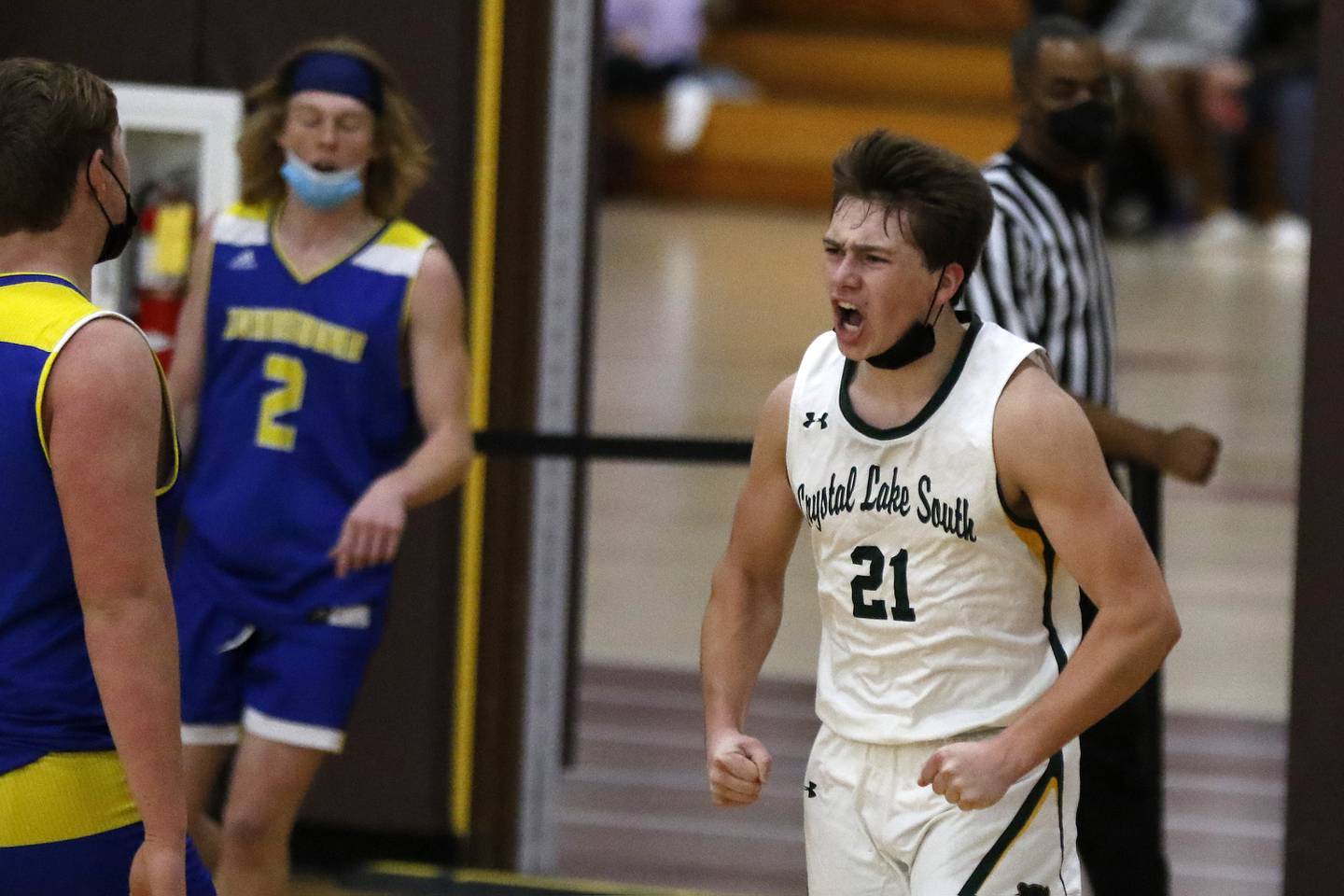 Cooper LePage, Crystal Lake South, jr., G, 6-1
LePage averaged 12.1 points a game and 5.7 rebounds for the 17-15 Gators. He made 63 3-pointers and averaged 4.3 assists and 2.3 steals a game. The son of Gators coach Matt LePage was their go-to man late in games, as was evident when he hit driving baskets against Prairie Ridge and Huntley to force overtimes. "I would take five of him and we will go beat everyone," one area coach said.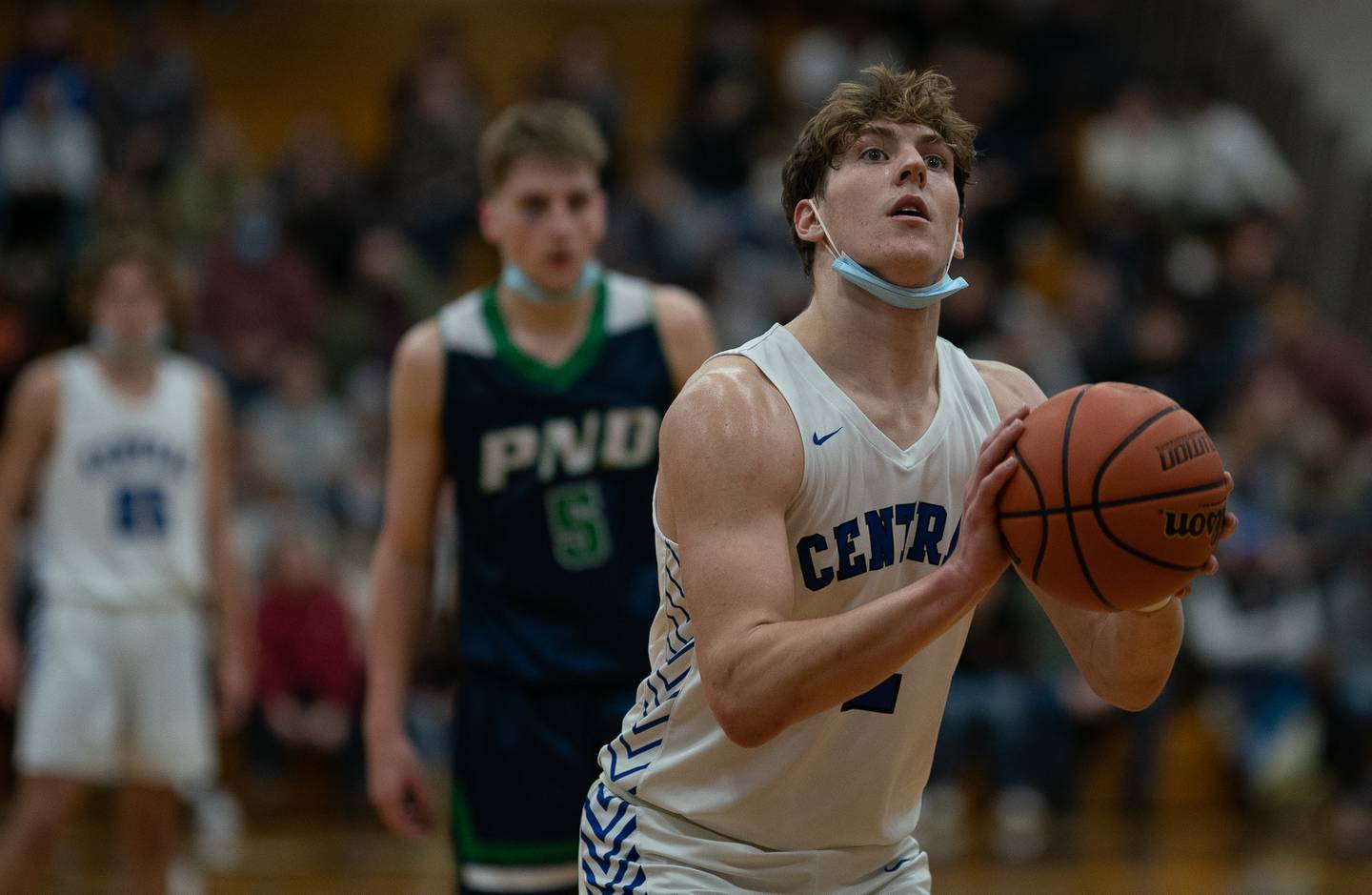 Gavin Sarvis, Burlington Central, sr., G, 6-3
The Northwest Herald Player of the Year did it all for the Rockets, who won the Fox Valley Conference at 18-0 and set the school record for victories at 31-4. Sarvis averaged 14.5 points, 3.8 rebounds, 2.6 assists and 3.5 steals a game and also was a tenacious defender for a team that lost in the Class 3A Crystal Lake South Sectional championship. Sarvis pulled off a rare double for the second consecutive year, making All-Area first team in football and basketball. He will play at NCAA Division III Loras College next year.
Matthew Volkening, Marengo, sr., G, 6-6
The fourth of the Volkening brothers wrapped up his career averaging 22.8 points and 7.2 rebounds a game while hitting 78 3s for the 16-15 Indians. He finished his career with 1,812 points, only five behind Marengo's career leader, Zach Knobloch. The COVID-19 pandemic kept him from becoming the third area boys player to pass 2,000 career points. Volkening's 515 career rebounds passed his older brother Michael for first on that list. The 2021 Northwest Herald Player of the Year will play at NCAA Division III New York University next year.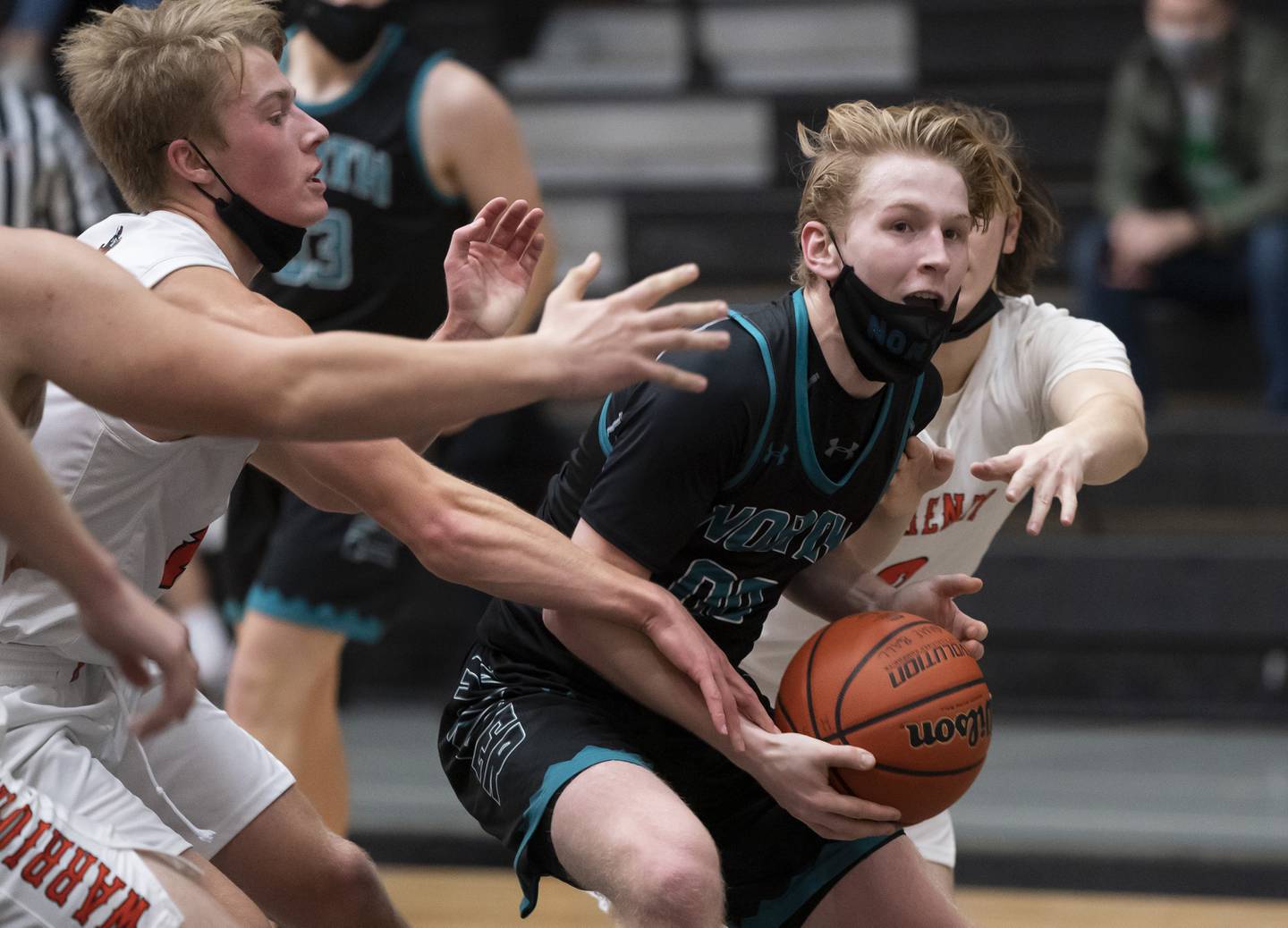 Rex White, Woodstock North, sr., G, 5-11
White was the Kishwaukee River Conference Player of the Year after leading the Thunder to their first conference title (15-13, 9-1) in school history. White averaged 14.4 ppg, 5.8 rpg, 4.6 apg (school-record 132 assists for season) and hit 42 of 115 3-pointers (36.5%). An All-Area honorable-mention selection last season, White prided himself on playing strong defense, which showed with his performances on the court.
Aiden Wieczorek, Huntley, sr., G, 6-3
Wieczorek is another All-Area first-team repeat selection after averaging 13.3 points, 5.8 rebounds and 3.3 assists. He hit 69 3s for the 27-6 Red Raiders, who tied their school wins record and took second in the FVC. Although Huntley fell to Rockford East, 49-39, in the Class 4A Jacobs Regional final, Wieczorek went out in a blaze, hitting 8 of 13 shots, four 3s and scored 23 points. He will play at D-III Wisconsin-Platteville next year.
SECOND TEAM
Christian Bentancur, Marian Central, so., F, 6-5
Kennon Cook, Dundee-Crown, sr., F, 6-3
Anthony Fowler, McHenry, sr., G, 6-1
James Muse, Prairie Ridge, jr., F, 6-3
Dylan Schmidt, Johnsburg, jr., F, 6-3
HONORABLE MENTION
Ben Ahmer, Huntley, sr., G
Mike Clarke, Cary-Grove, sr., G
Adam Guazzo, Huntley, sr., F
Jason Huber, Dundee-Crown, sr., G
Arnav Jain, Crystal Lake South, sr., G
Nick McCoy, Jacobs, sr., F
Drew Scharnowski, Burlington Central, jr., F
Zac Schmidt, Burlington Central, sr., G
Carson Seyller, Burlington Central, sr., G
Adam Ugochukwu, Hampshire, sr., F