GRAYSLAKE – One by one, Cary-Grove coach Ryan Passaglia walked west to east down the left-field line and shook each of his players' hands.
It was an emotional postgame ending to the No. 1-seeded Trojans' outstanding season, which came to a halt at a Class 3A Grayslake Central Sectional semifinal Wednesday.
The No. 4-seeded Lake Forest Scouts (21-15) pounded out 13 hits and took advantage of four C-G errors in an 11-6 victory.
Lake Forest advances to face the winner of Thursday's other sectional semifinal between Crystal Lake South and Grayslake Central.
The win was in stark contrast to 10 days earlier, when the Trojans (26-10) drubbed the Scouts 10-1 late in the regular season.
"They hadn't seen either of the pitchers we used today," Lake Forest coach Ray Del Fava said. "So we were hoping that would work to our advantage, even though we didn't intentionally set it up that way.
"As the weather has warmed up, so have our bats. When we keep hitting the ball like we did today, we're tough to beat."
Lake Forest junior starter Tadgh Burke was staked to an early 3-0 lead.
The Scouts got an RBI single by Samuel Larson to kick things off in the bottom of the second inning. That was followed by a Jack Lamberti RBI groundout, then an RBI sacrifice fly from leadoff hitter Gianni Royer.
Lake Forest's 6 through 9 hitters finished 5 for 11 with two walks and four RBIs.
"Getting that kind of early support against a great team like Cary-Grove did wonders for our confidence," said Burke, who picked up the win. "And when your entire order picks you up, top to bottom, it's awesome."
But the Trojans were undeterred, and punched right back in their half of the second.
RBIs by Charlie Taczy, Nolan Pociejewski and Patrick Weaver – along with a pair of Scouts errors – re-energized C-G. It also gave the Trojans a 4-3 lead heading to the third.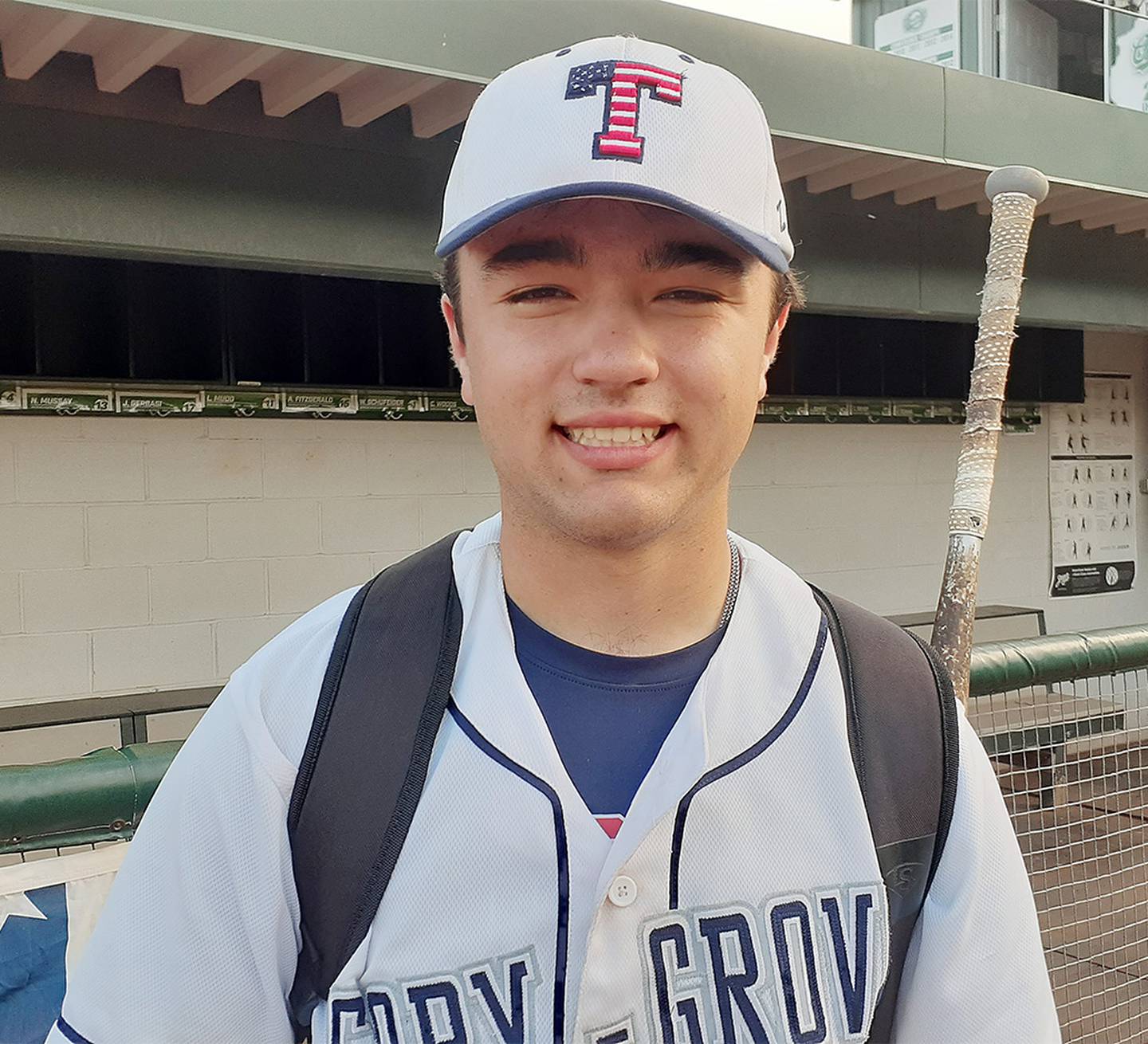 The see-saw affair continued in the fourth. The Scouts raced back ahead 5-4 courtesy of a sac fly from No. 9 hitter Lamberti and an RBI double off the bat of Sheppard Graf.
Yet again, the resilient Trojans responded. Back-to-back RBI singles from Daniel Stauder and Nolan Pociejewski made it 6-5 headed into the fifth.
That's when big trouble found C-G.
After tying the game 6-all, Scouts No. 2 batter Vincent Hartline grounded into what appeared to be an inning-ending 6-4-3 double play. But the ball rolled under the infielder's glove, and everyone was safe.
Uncharacteristically, it was the Trojans' third error of the game; they finished with four.
Lake Forest pounced on the opportunity, sending 10 batters to the plate in the sixth and scoring five times. They added an insurance run in the seventh to finish the scoring, leaving C-G's players and fans heartbroken.
The Trojans graduate 10 seniors: Peter Conneen, Samuel Cohen, Dane Schuster, Jacob Mitch, Brendan Carter, Nathan Crick, Ty Wutack, Pociejewski, Stauder and Vinny Lutz.
"I just told my teammates, I wanna see the underclassmen continue on here and continue our tradition," Lutz said. "And I wanna see and hear about our departing seniors doing great things elsewhere.
"This team still has a bright future. We could put anyone on the mound, anyone at the plate and have complete confidence no matter who it was. A lot of teams have one or two players that carry the team. But everyone carried this team. Even our bench guys were special."