McHenry's baseball program has been a consistent winner through Brian Rockweiler's 16 seasons as coach.
The Warriors averaged 22 wins a season under Rockweiler coming into this year, with only three seasons below 20 wins and no losing seasons out of those 14 (with no games in 2020 due to the COVID-19 pandemic).
McHenry had won three regional titles, in 2015, 2017 and 2018, but had not previously made it to a Class 4A sectional championship.
The Warriors did it this year and kept on going, all the way to the Class 4A State Tournament for the first time in school history. McHenry finished fourth and Rockweiler is the Northwest Herald Baseball Coach of the Year, selected by the sport staff with input from local coaches.
The competition was tough, with Richmond-Burton's Mike Giese taking his team to second place in the Class 2A State Tournament and Crystal Lake South's Brian Bogda coaching the Gators to a fourth-place finish in the Class 3A State Tournament.
But Rockweiler's team, with most of the same cast from the .500 group of 2021, made school history. The Warriors finished one game behind powerful Huntley in the Fox Valley Conference race, then knocked out the Red Raiders in the Jacobs Sectional championship, 4-3.
McHenry held off York, 2-1, in 11 innings in a thrilling Northwestern Medicine Field Supersectional, after having only one hit after 10 innings, then coming up with four in the 11th to win.
Rockweiler, who now is 340-198 at McHenry, answered a few questions from Northwest Herald sports writer Joe Stevenson about the Warriors' terrific season.
What will you remember most about the season?
Rockweiler: I obviously will never forget Ricky Powell's at-bat in the supersectional vs. York that sent us to state. Another thing I will never forget is the way this team played for each other, their belief in each other and how genuinely they cared for one another.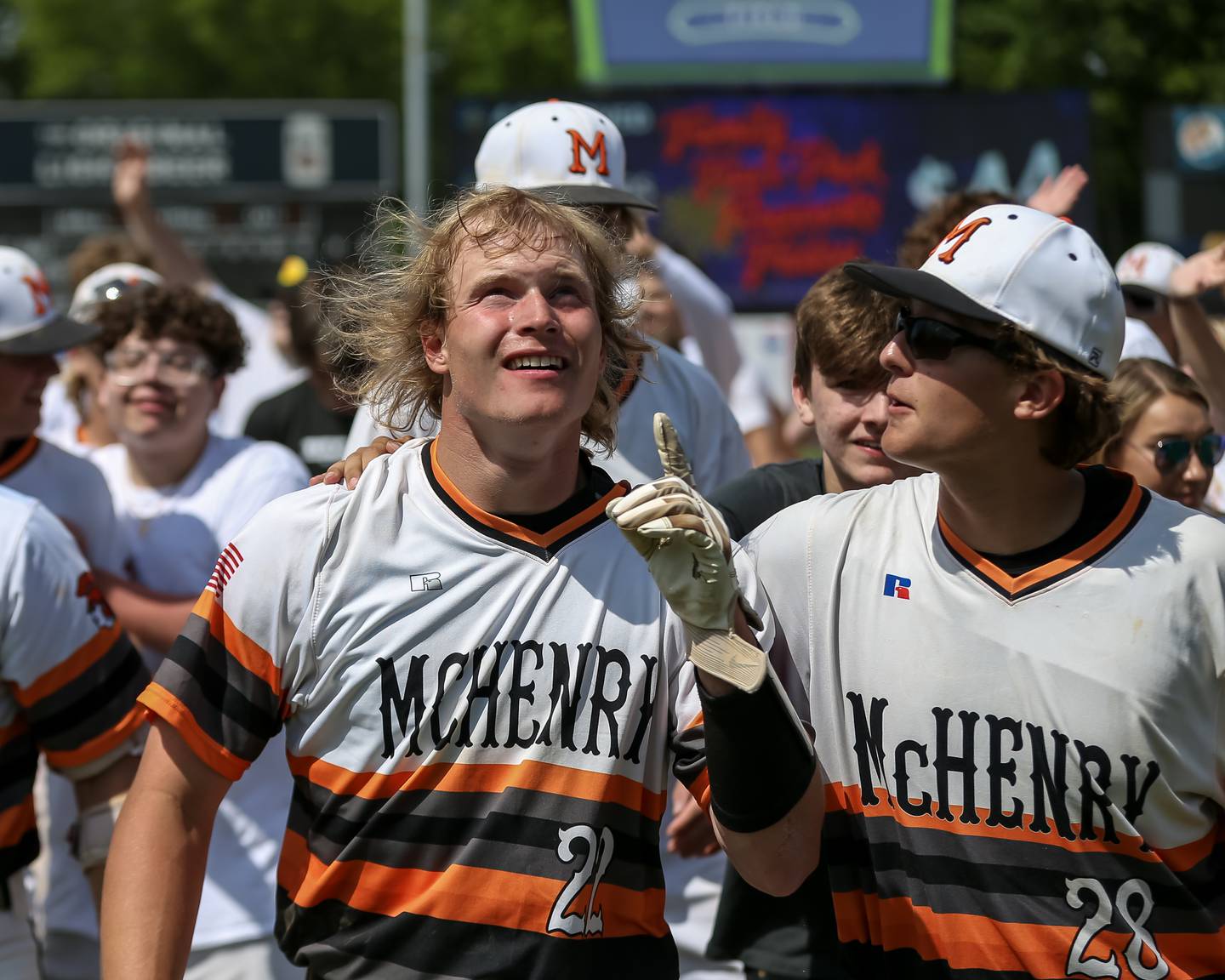 Who is the best speaker you have ever heard at a coaches' clinic?
Rockweiler: Late Texas coach Augie Garrido. I liked his mental game stuff and how he talked about pitch-to-pitch. I saw him talk in Indianapolis. He was just very real and down to earth. He wasn't big on gimmicks or anything. The mental game stuff I really liked.
With all the practice you get at the park, do coaches have immaculate yards at home?
Rockweiler: No, mine isn't! My wife (Stacy) reminds me daily how much time I spend at the baseball field and how nice that looks and how bad our yard is at home.
If and when 2017 McHenry graduate Bobby Miller gets called up by the Los Angeles Dodgers, will you be there for his debut?
Rockweiler: Yes, If it is possible I am sure myself and (assistant) coach (Zach) Badgley will do anything we can to be there.
What is the last really good book you read?
Rockweiler: My two favorite books: "Life Is Yours To Win," by Augie Garrido, and "Every Day I Fight," by Stuart Scott (of ESPN). I liked Augie's book because I am a big Augie fan. I found Stuart's book (about his battle with cancer) to be inspirational.
What was something funny that happened with your team this season?
Rockweiler: The funniest thing that I thought that happened was coach Badgley getting hit with Cole Kersten's glove during the celebration of the Jacobs Sectional championship. The kids would probably say the funniest thing is when coach Badgley hid outside the bathroom during BP and acted like a lion to scare me in front of the team.
What is the toughest decision a coach has to make during a game?
Rockweiler: I would say the toughest decision during a game is when to make a pitching change.
What would be your walk-up song?
Rockweiler: "Dr. Feelgood" by Motley Crüe.
What are three of your favorite baseball movies?
Rockweiler: "Bull Durham," "Moneyball" and "For Love of the Game." My three favorite sports movies are "Bull Durham," "Hoosiers" and "Remember the Titans."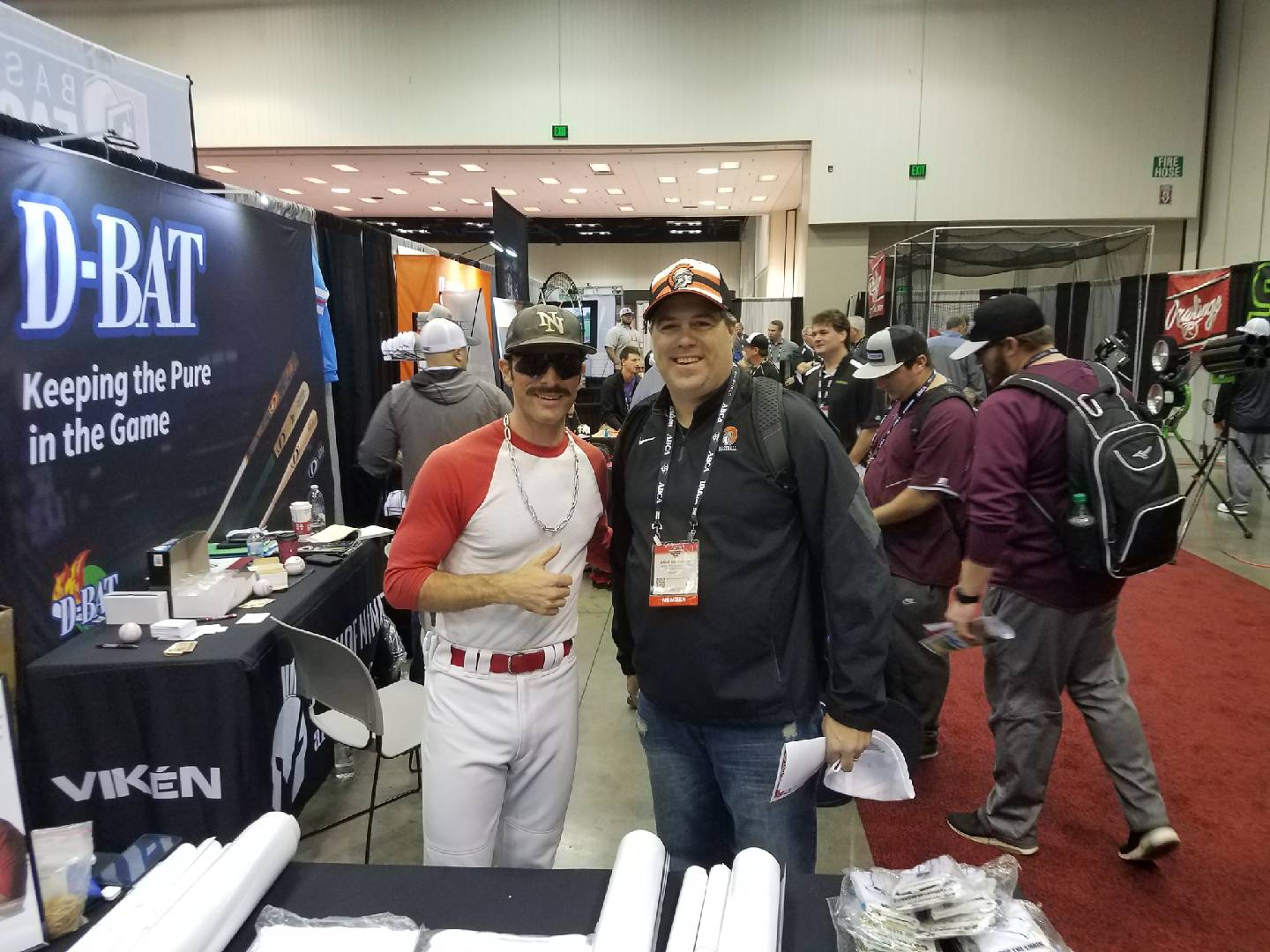 Who's the most famous person you've taken a picture with?
Rockweiler: Former major leaguer Curtis Granderson and baseball video personality Domingo Ayala.