After a brief pause, the Advocate Aurora Health system is back to providing monoclonal antibodies as treatment for COVID-19.
Last month both Advocate Aurora and Northwestern Medicine said they paused giving out antibody treatment because they did not have the right kind of treatment for the omicron variant. However, Advocate hospitals have now restarted giving out the treatment.
"We have a new monoclonal antibody product called Sotrovimab and why this is important is because this product has activity against the omicron variant," said Robert Citronberg, Advocate Aurora Health's executive medical director of infectious disease and prevention. "The prior monoclonal antibody we used did not."
Advocate now is giving out the treatment to patients throughout its 26-hospital system in Wisconsin and Illinois, Citronberg said.
"We've been really ramped up to full speed on that this week," he said.
Northwestern Medicine did not have an update Wednesday on its ability to give out monoclonal antibodies, however.
Monoclonal antibody treatment is usually reserved for patients who are immunocompromised and at high risk for a severe COVID-19 infection, Citronberg said. Advocate patients should speak to their doctor about getting the treatment.
Citronberg said it's an "exciting" time on the treatment front for COVID-19 also because prescription pills are now available for treatment.
"Although they are in very short supply right now, we're hopeful the supply will increase, but these drugs are available and seem to be effective at keeping people out of the hospital, which is really so incredibly important," he said.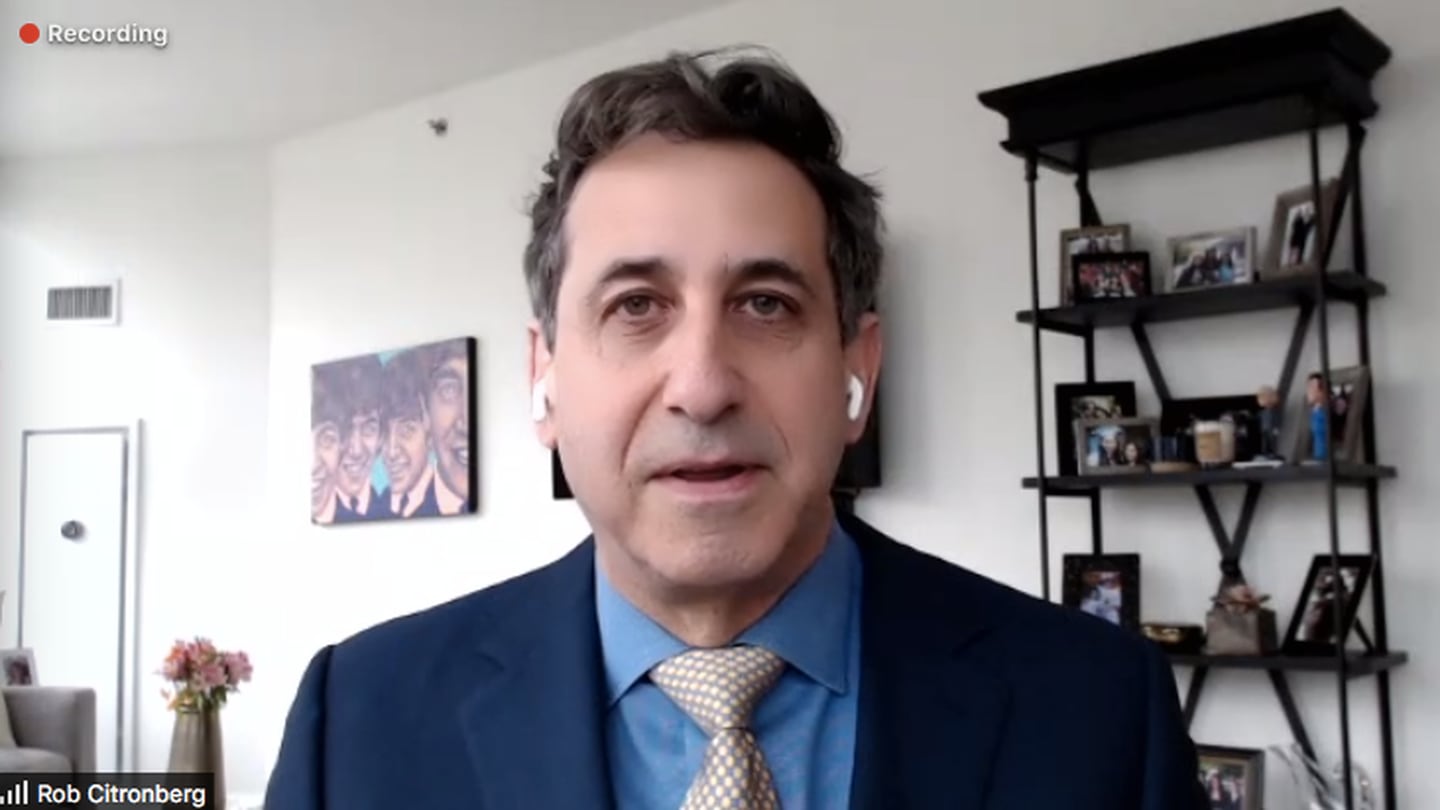 Hospitalizations in the Advocate Aurora Health system remain at the highest levels of the pandemic, however.
The booster shot appears to be best at helping keep people out of the hospital, Citronberg said. Only about 7% to 8% of those hospitalized with COVID-19 have a booster shot, he said, and those who are hospitalized despite their booster shot are usually immunocompromised.
"What that tells us is that if you are not immunocompromised, you are fully vaccinated and boosted, your chances of ending up in the hospital for treatment of [COVID-19] are extremely low, and I think that should be reassuring for people," Citronberg said.
He also addressed speculation that many people who are counted as COVID-19 hospitalizations are not actually there to be treated for COVID-19.
"The vast majority of our in-patients are there because they have COVID," Citronberg said.
While hospitalizations are continuing to rise, Citronberg said the Advocate system is seeing some evidence that hospitalizations are beginning to level off.
Almost 400 people were in the hospital for COVID-19 across McHenry and Lake counties Tuesday, a number that has been rising since Dec. 26, according to the seven-day average reported by the Illinois Department of Public Health. ICU availability in the two counties at 15% on Tuesday. It has been below 20% since Dec. 29.