Crystal Lake's newest Asian fusion draw may be called Little Rice, but its dishes are anything but little, this Mystery Diner discovered on a recent visit.
The restaurant is open for dining, delivery, takeout and catering, its website promising an experience that "brings the finest culinary food from the heart of Asia directly to you."
According to the site, the restaurant owner, Shen, has been in the food industry since 1998, and head chefs Ying and Akira have over 20 years of experience in Japanese and Chinese dining, which definitely shows in their cooking.
This diner elected to bring the meal home. Staff was very accommodating, even over the phone, and able to answer a couple questions about the dishes I ordered.
First up, I selected the Gyoza, described as a "deep-fried Japanese pork dumpling." An order of six costs $5.95, and was well worth it. The pork on the inside of the dumpling was cooked well – very juicy and tender. The outer wrap of the dumpling was nicely browned, chewy and slightly crispy, and made exactly the way I like them. It was a perfect dish to share with my fellow diner, though it was tempting to eat all six Gyoza myself. They came with a delicious, slightly sweet and tangy sauce on the side, perfect for dipping.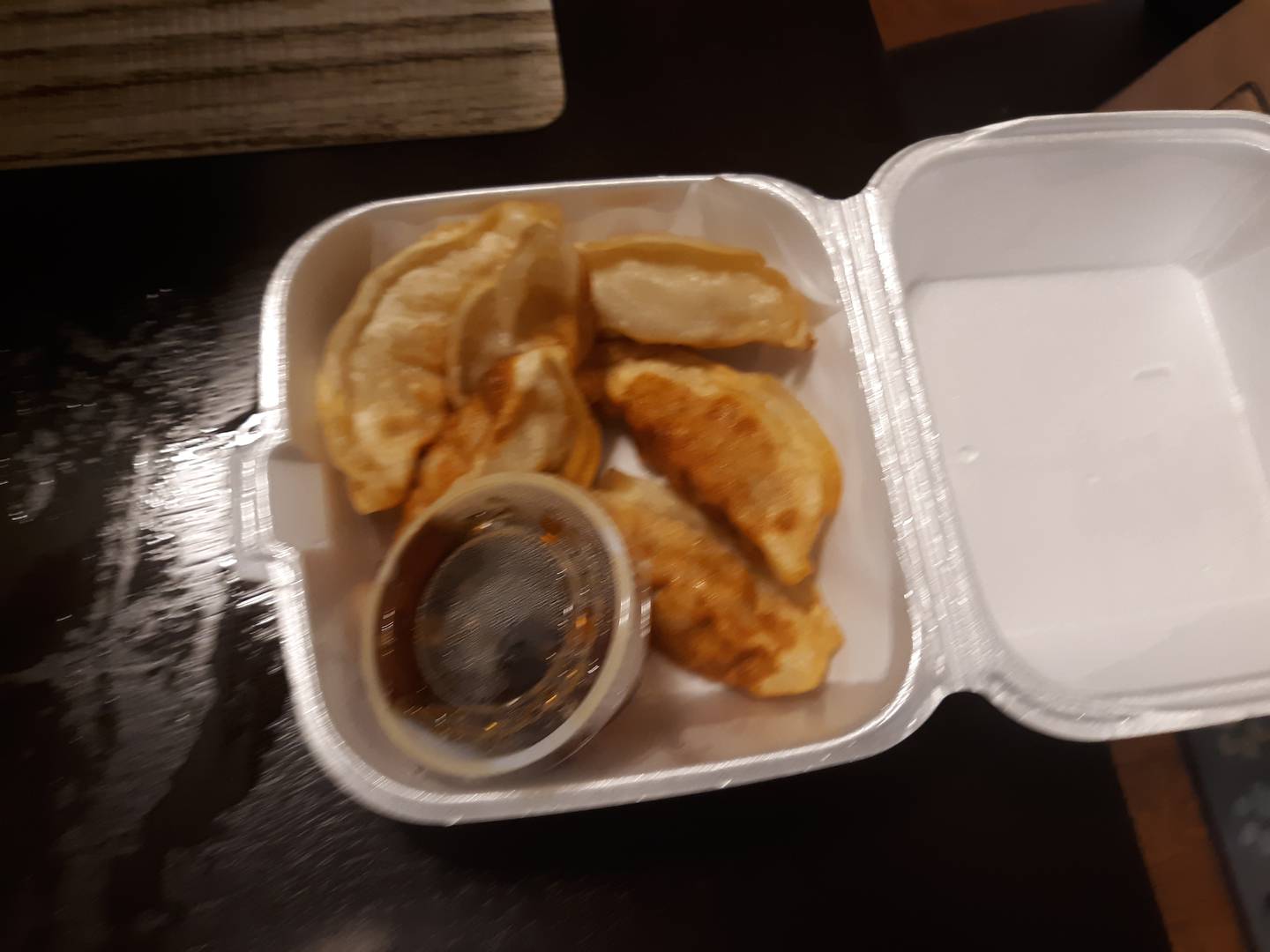 I ordered the Spicy Chonpon ramen ($12.95) for an entree, which consists of egg noodles served in a "rich creamy pork, chicken and kombu broth" with shrimp, vegetables and egg on top. I got mine spicy, but there is also a mild version.
The spicy ramen had a nice kick to it, though the heat didn't overpower the other flavors in the meal. For my takeout dish, the broth and noodles were put in different containers, which was nice because I was able to pour the broth to my liking. It also kept the broth from overcooking the noodles while I transported them from the restaurant to my house, so they didn't turn mushy.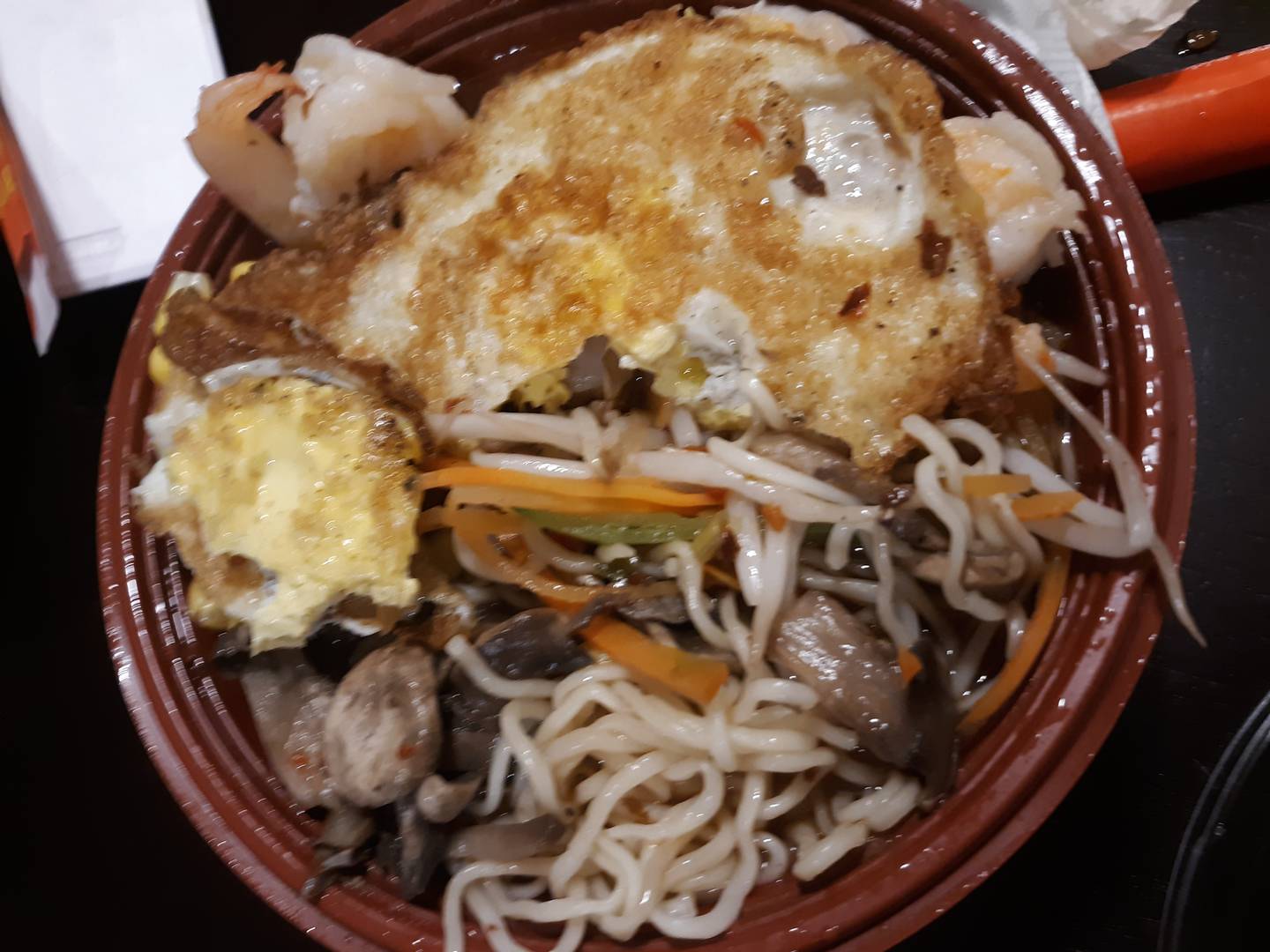 The broth from the ramen was a favorite part of the entire meal, good enough to be eaten as a soup, with a savory flavor that complemented the noodles and other ramen ingredients nicely. I appreciated the egg's delicate preparation - it was fried, so it had a pleasant crisp on the outer layers, while the inside of the egg was velvety and pillowy. Sometimes, eggs can get rubbery. I am happy to say this was not an issue at Little Rice.
Of course, I had to get the sushi: and I did not regret my decision in the slightest. I chose the "Spicy Girl Roll," with salmon tempura, cream cheese and crab meat topped with tuna, avocado, spicy mayo and unagi sauce for $14.95. The lightly battered and fried salmon was something I'd never experienced before in a sushi roll - and I've eaten my fair share of sushi. It worked surprisingly well with the rest of the roll, though. The avocado and cream cheese made each piece of sushi creamy, but the cooked salmon also gave it a little bite.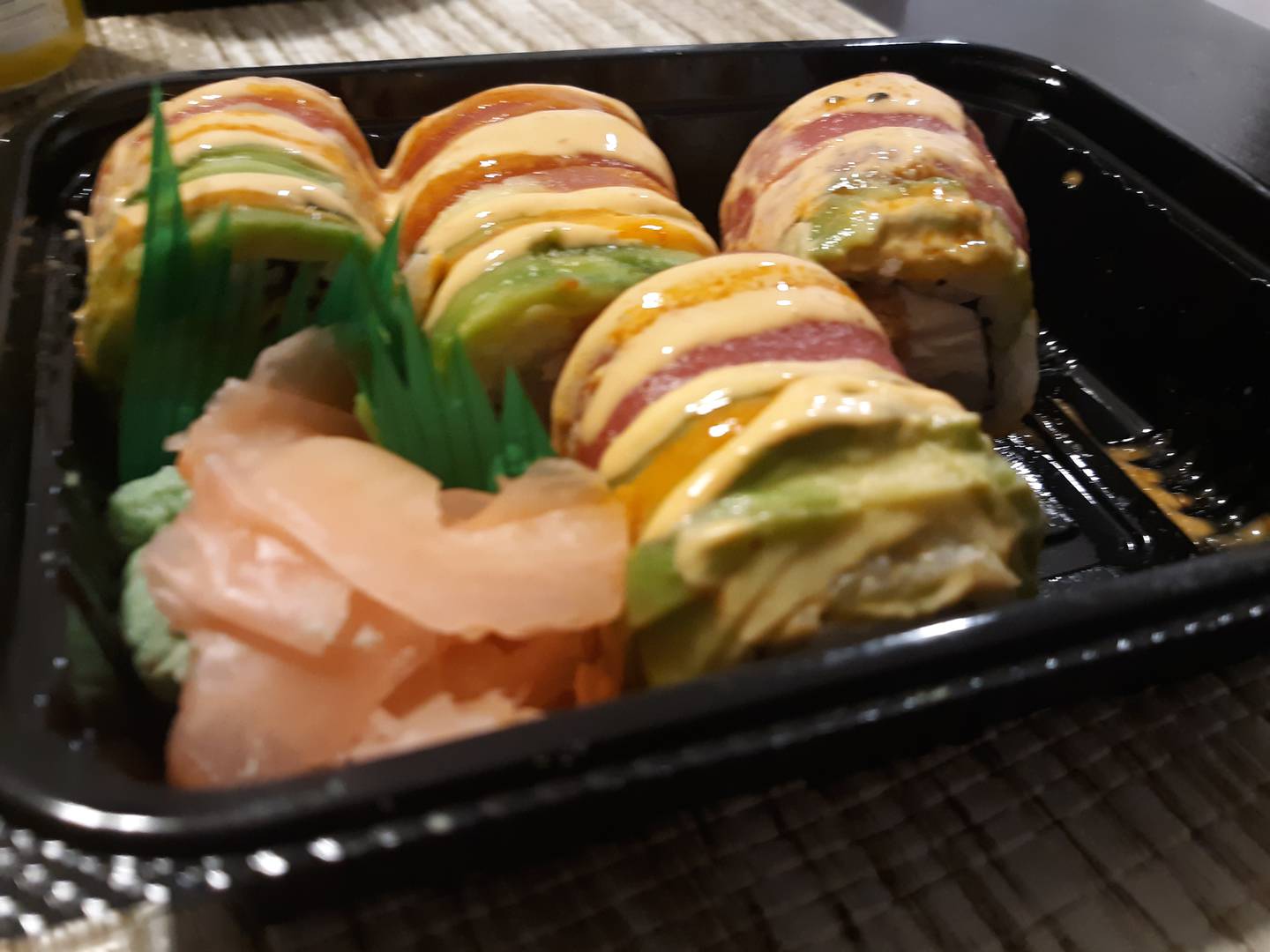 My fellow diner elected to try Little Rice's Orange Chicken. She told me it was a good choice, with nice-sized chunks of chicken in a sweet sauce. It also came with a side of fried rice for no additional charge. Plain white rice is also an option. The amount of chicken and rice left over made for a tasty lunch the next day.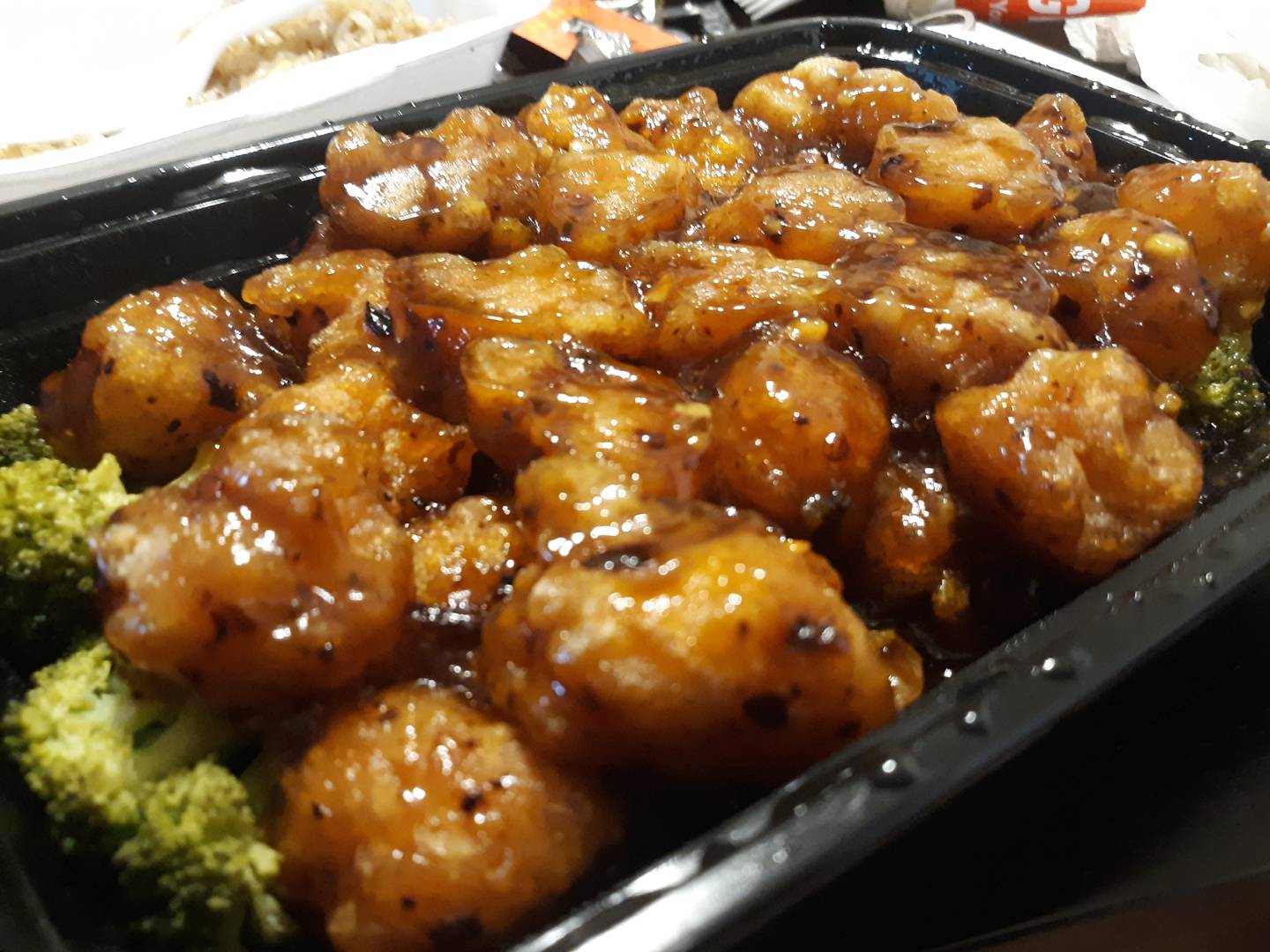 Next time, I definitely want to try the $13.95 Volcano roll, with crab, avocado and cucumber, which is deep-fried and topped with added spicy crab meat. The $2 spring rolls also caught my eye, but I find it hard to imagine you can go wrong at a place with so many great options.
IF YOU GO
WHAT: Little Rice
WHERE: 1024 S. McHenry Ave., Crystal Lake
PHONE: 815-893-6169
INFORMATION: www.littlerice.com