Theatre 121′s production of "Puffs" about a certain wizardly world has a short run through Oct. 15. So catch it while you can! It is a rollicking spoof of seven years of magic and mayhem.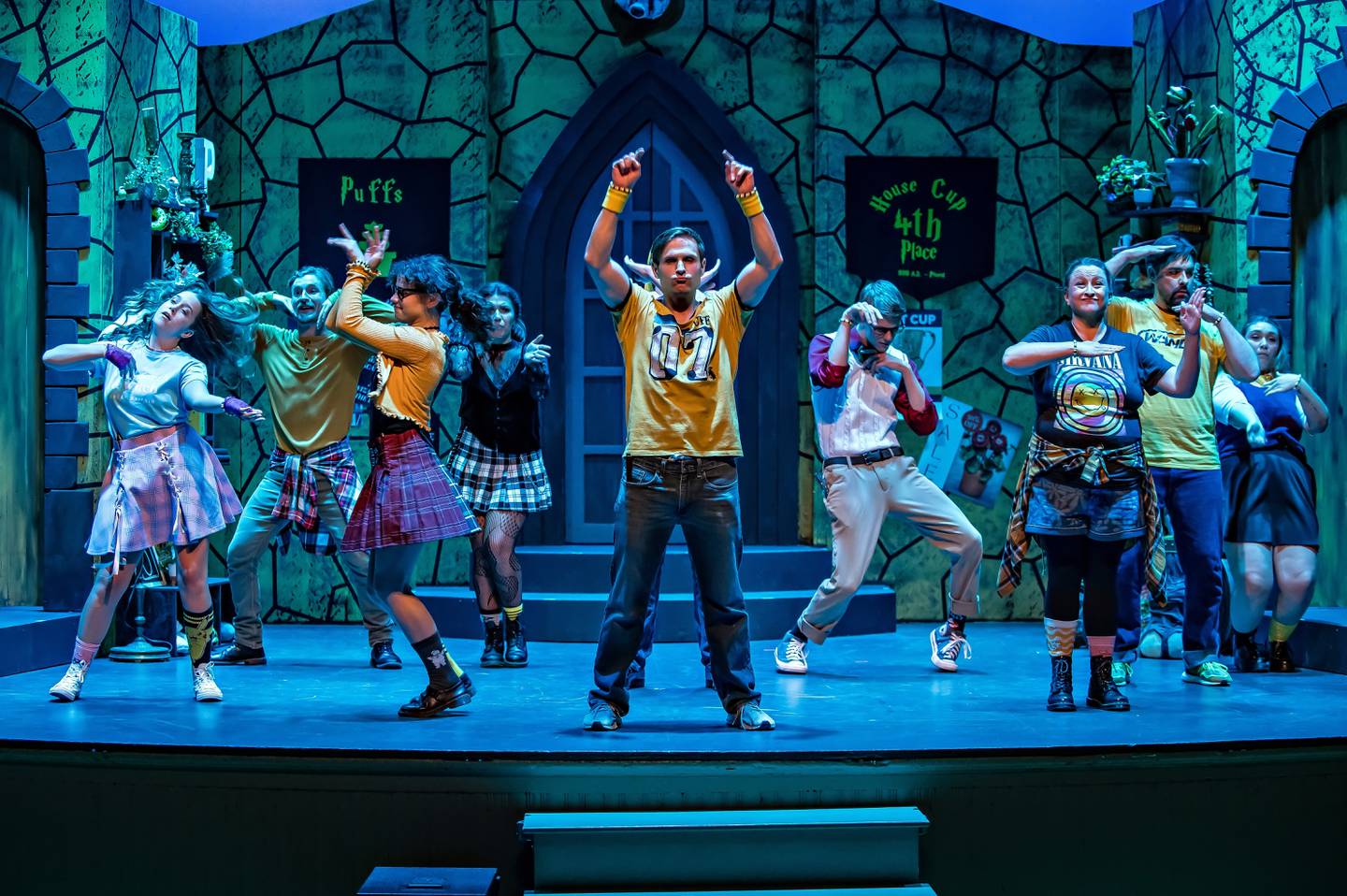 Clever characterization throughout is notable, and this small yet rich ensemble cast steps up to the plate and never fails to hit a home run. There is some adult language and innuendo, but the cackling at the famous wizard novels and the way fun is poked makes this a decidedly good belly laugh. The direction by Tracey Lanman is clever, and works around what could be a redundant and repetitive script. The staging and imaginative scenic design by Jason Clark help tell the tale as well.
This parody of a very familiar story takes us on the journey three heroes make through a wizarding school that appears fraught with danger for its students. The Puffs, who have a badger as their mascot, teach their boy wizard, Wayne Hopkins, how to be a hero in his own way. With laughter flowing, this version has a great moral, demonstrating that success can be achieved by forging your own path in any quest you pursue in life.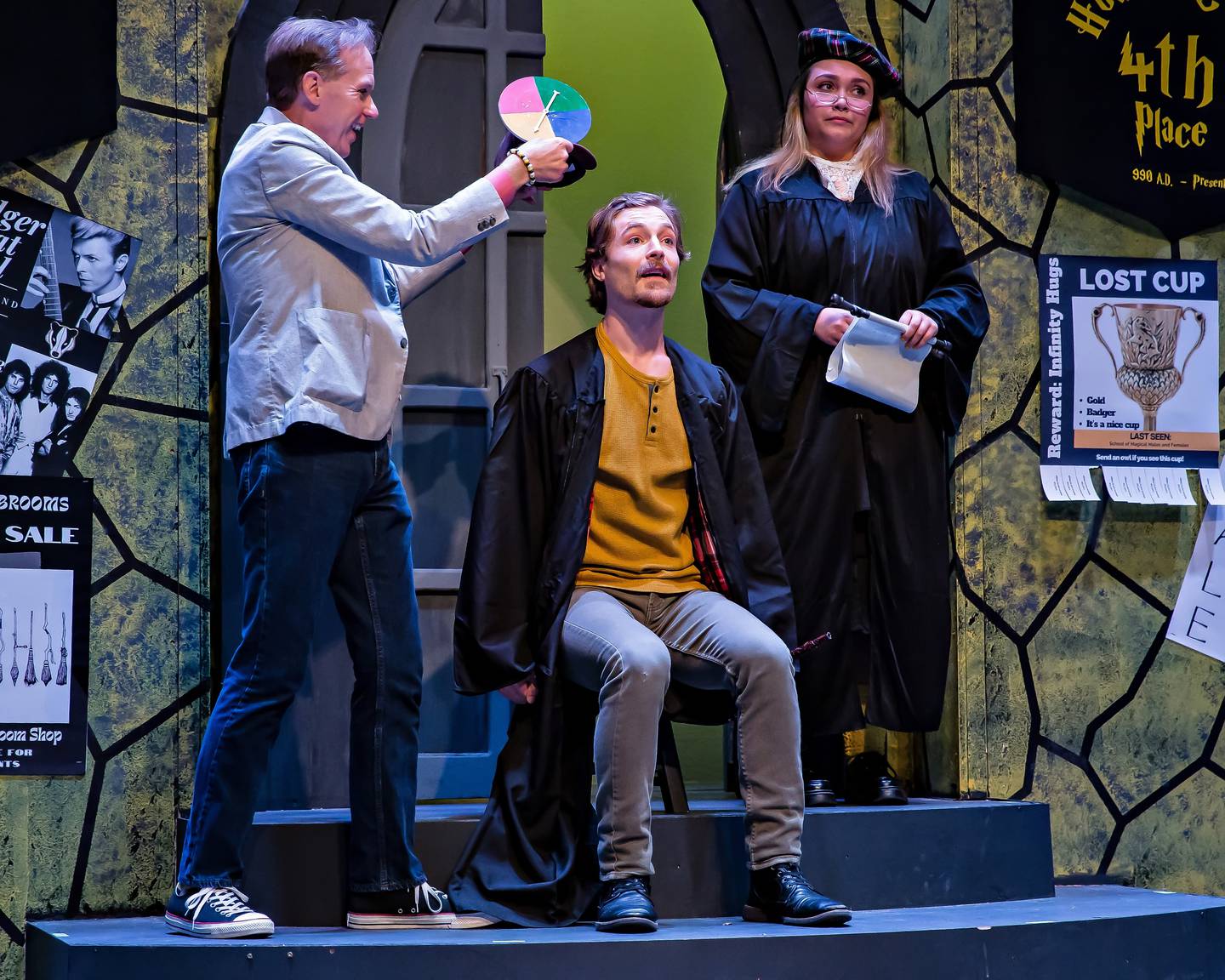 The well-known wizard of the famed books takes a back seat to the wizards in the House of Puffs. Jeff Graf, Justin Charles and Stephen Pickering marshal the audience through the school years of our wizardly students with hilarity and full body acting. Clever music choices also provide entertainment, and set the period of the 1990s. The use of keyboards hung around the actors' necks like lanyards in one scene is particularly funny in light of what we all hold in our hands today.
This is a short run, so hurry on your broomsticks to Woodstock, and enjoy a night of hilarity and wizardry in a beautiful historic theater.
• Mary Beth Euker is a founding director of Cricket Theatre Company in Lake Zurich, has appeared in shows at Devonshire Theatre in Skokie and Woodstock Opera House, and directs at Lake Zurich Middle School North and Spencer Loomis Elementary School.
IF YOU GO
WHAT: Theatre 121 presents "Puffs"
WHERE: Woodstock Opera House, 121 W. Van Buren St., Woodstock
WHEN: 7:30 p.m. Oct. 12 and 13; 2 and 7:30 p.m. Oct. 14; and 2 p.m. Oct. 15
COST: $26 for R-rated play
INFORMATION: 815-338-5300, theatre121.org