When a show is nominated for a dozen Tony Awards, including Best Musical and Best Book of a Musical, and that show is about the inimitable Tina Turner, you approach it with certain expectations: It'll feature some of her biggest hits, it'll go into some detail about her abusive relationship with Ike Turner, and – with any luck – you'll have a strong actress in the lead role. For the touring production of "Tina – The Tina Turner Musical," now playing at the James M. Nederlander Theatre in downtown Chicago, all three expectations were met. To sum up my feelings: You can count on one hand the number of great dramatic jukebox musicals; add "Tina" to that list.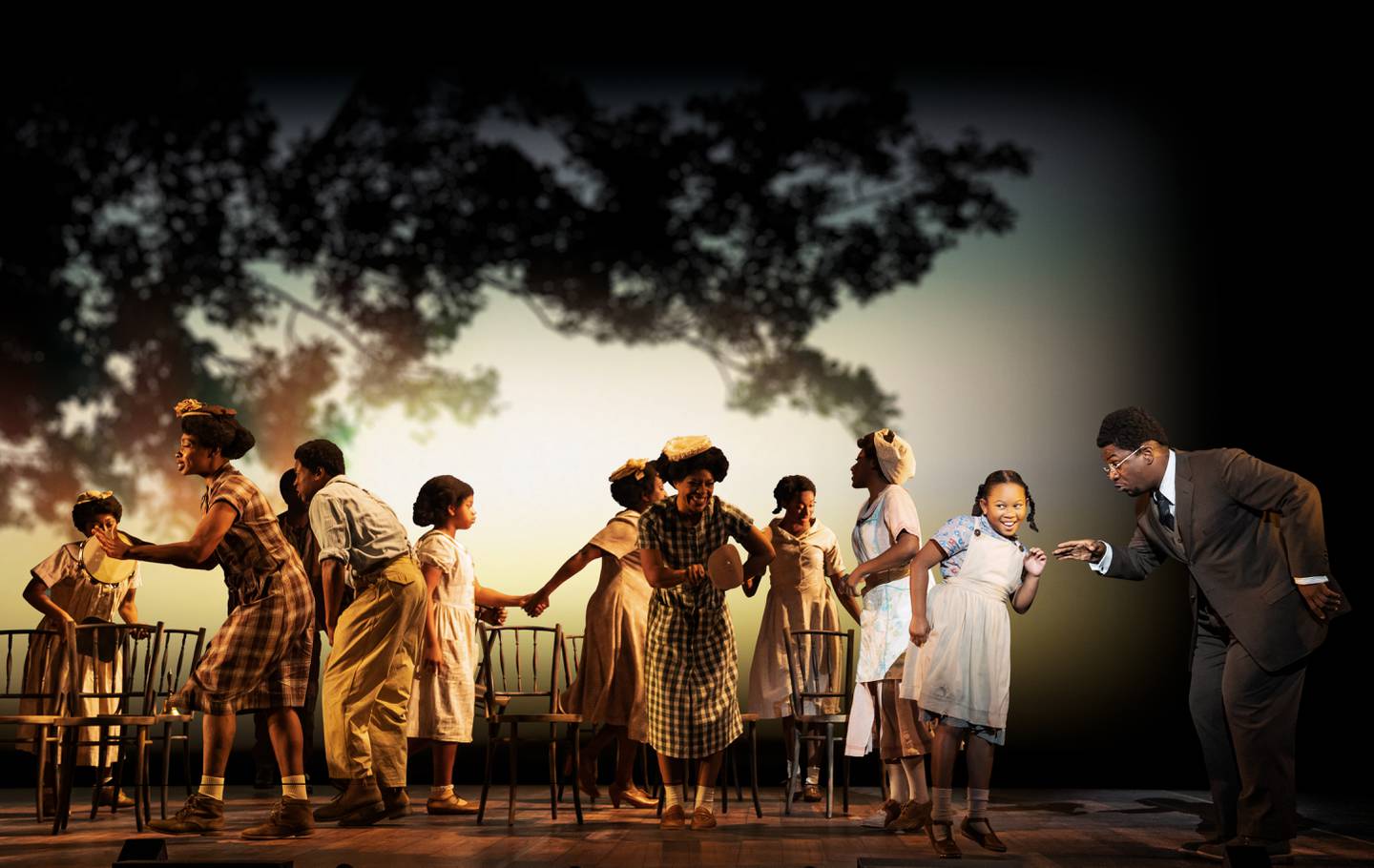 Often referred to as the "Queen of Rock 'n' Roll," Tina Turner – born Anna Mae Bullock in Brownsville, Tennessee – is first seen in "Tina" as a young girl (the energetic, powerful Ayvah Johnson) whose enthusiasm for singing in church makes the pastor proud and her mother Zelma (Roz White) embarrassed. As we soon find out, however, the pastor is Anna Mae's father, and his treatment of his wife is far from saintly. When Zelma has had enough, she leaves, taking Anna Mae's sister Alline with her, but leaving Anna Mae behind. Her father also heads out, saying, "I can't see my face in you, Anna Mae."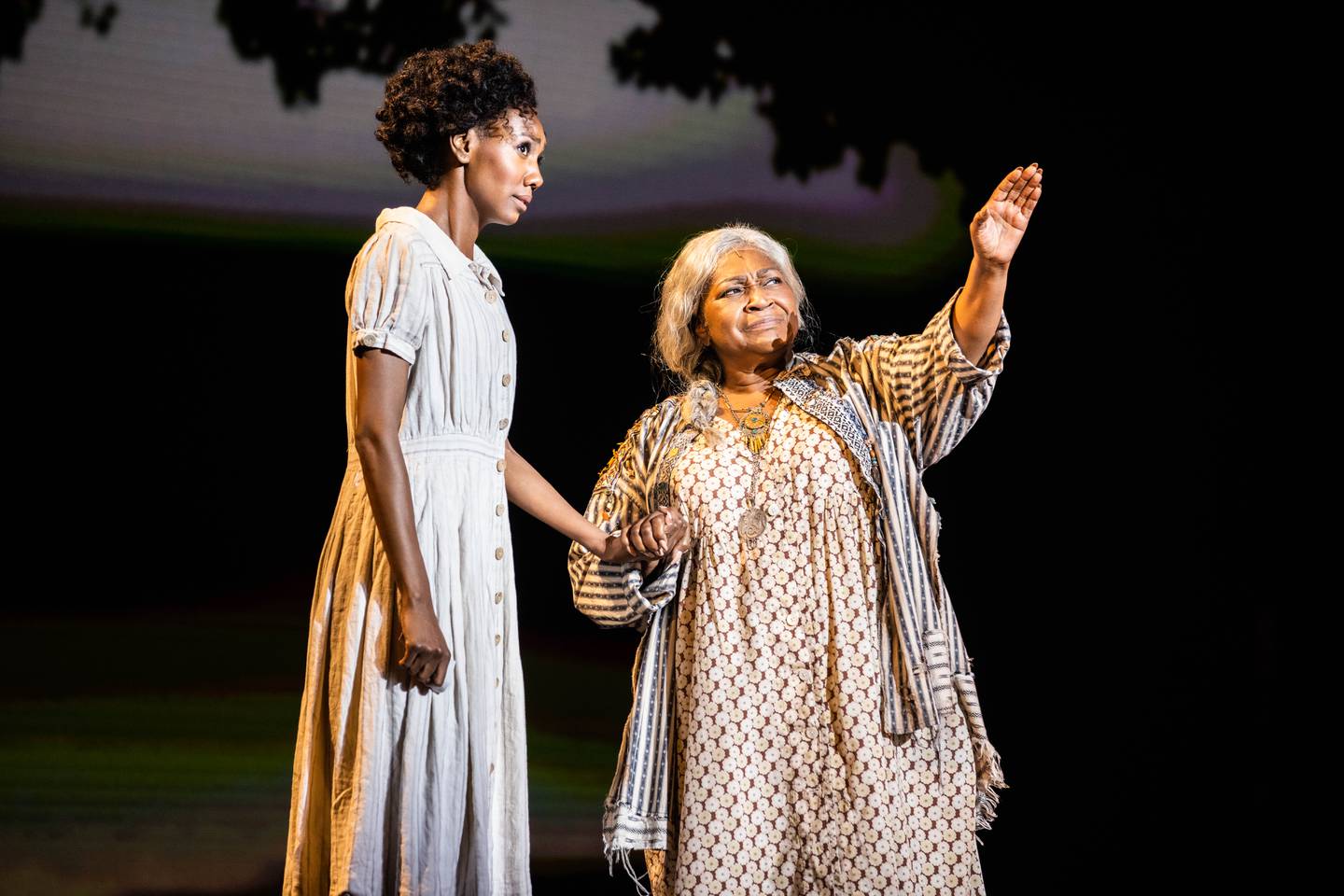 Fortunately, Anna Mae's Gran Georgeanna (six-time solo Grammy nominee Ann Nesby) helps raise her until she nudges her granddaughter, now in her late teens (played in the press night performance by Zurin Villanueva), to go to St. Louis, where Zelma and Alline (Parris Lewis) are living. The decision to leave is a difficult one; the Georgeanna-Anna Mae duet, "Don't Turn Around" ("Don't turn around – I don't want you seeing me cry"), is heartbreaking – but she goes, and it's at a St. Louis club that Anna Mae and Alline first see Ike Turner (Garrett Turner) and his band. After Anna Mae impresses Ike with her singing, Zelma is convinced by smooth-talking Ike to let him take Anna Mae on the road. Soon, Anna Mae is a featured vocalist with the Ike-selected stage name of "Tina Turner."
Ike's controlling nature, which can erupt into anger when he doesn't get his way, quickly becomes apparent to Tina. Despite her falling for another band member (Gerard M Williams, who shares a wonderfully sweet duet with Villanueva on "Let's Stay Together"), Tina says she'll never leave Ike. That's a decision she comes to regret as Ike's abuse and womanizing escalate, and with none of the band's income coming to her, she sees no light at the end of this tunnel.
What keeps the audience from being too depressed is the knowledge that Tina eventually achieves more success than she ever imagined, so a happy ending to this musical is likely. It just doesn't happen by intermission.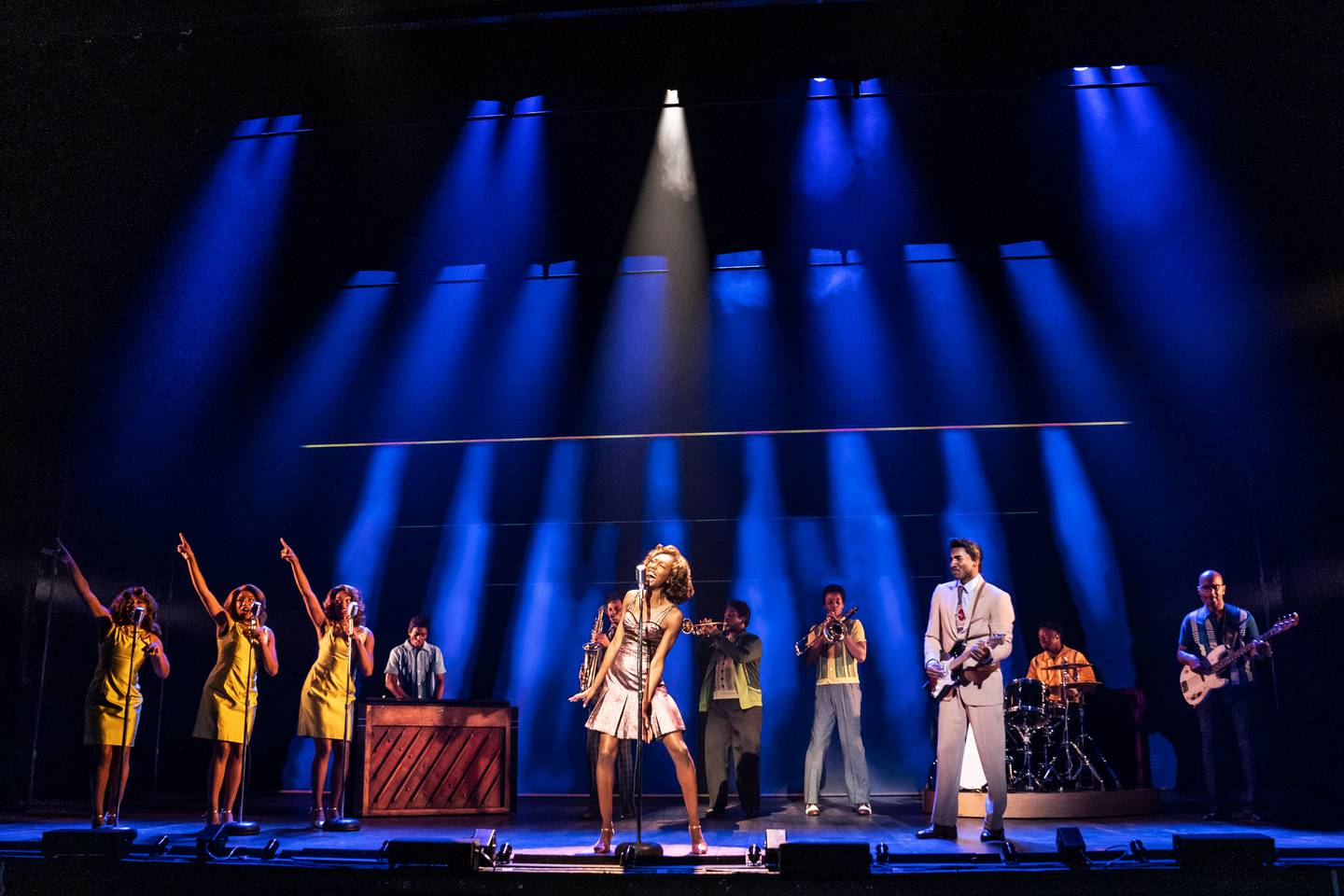 The role of Tina Turner in "Tina" is demanding – to the point that Villanueva does four performances a week and Ari Groover handles the other four. Not having seen Groover, I can't comment on her portrayal. But, it's hard to imagine a better Tina portrayer than Villanueva – she's "Simply the Best!" (song title pun intended.) She has the strong singing voice the role requires (including the "we never ever do nothing nice and easy" version of "Proud Mary," as well as "River Deep – Mountain High," "Better Be Good to Me," "Private Dancer," "What's Love Got to Do With It," "We Don't Need Another Hero" and many more), but she also has the acting chops to show every emotion she experiences through the trials and triumphs of her career and personal life.
Garrett Turner – as Ike – doesn't garner any boos from the audience during the bows at the end of the show. That's partially because his nuanced portrayal, and the Tony-nominated book by Katori Hall with Frank Ketelaar and Kees Prins, show him as more than just an abusive, egotistical villain. In an early Act II scene, he appears to be stalking Tina, who's left him, but in another scene, which occurs years later in the storyline, Ike appears to have genuine compassion.
Other performances that impressed me – in addition to Johnson, Villanueva, Garrett Turner and Nesby – include Max Falls as Erwin Bach, a sweetly infatuated German fan of Tina's, Zachary Freier-Harrison as a record producer who really wants to work with Tina, and Lael Van Keuren as Rhonda, a manager Ike brings on because of her female attributes, not management skills. Rhonda's transition into one of Tina's closest friends is surprising and welcome.
I was disappointed by a few microphone glitches, but not by this musical overall, so I'd recommend you rock and roll your way to the theater. "Tina" is appropriately billed as an uplifting comeback story, and it's one I'd gladly come back to see.
• Paul Lockwood is a singer, local theater actor (including the recent Theatre 121 adaptation of "A Christmas Carol"), Grace Lutheran Church (Woodstock) and Toastmasters member, theater reviewer, podcaster, columnist, business proposal writer, and past president of TownSquare Players. He's lived in Woodstock for over 22 years.
IF YOU GO
WHAT: "Tina – The Tina Turner Musical"
WHERE: James M. Nederlander Theatre, 24 W. Randolph St., Chicago
WHEN: Through April 2
INFORMATION: www. BroadwayInChicago.com