Well, dang it. Here we were adjusting to being in 3D again: live actors onstage, sitting with audiences in tents, amphitheaters and in actual theater buildings, conscientiously accepting masks and social distancing mandates, and what happens? COVID rears its ugly head again.
Theaters across northern Illinois optimistically and valiantly announced their seasons; box offices were humming again with sales. Brilliant encouragements like the Raue's Arts on the Green in collaboration with St. Mary's were put into place, offering everything from a sold-out Corky Siegel concert to the much anticipated Sept. 4 "Late Summer Night's Shakespeare." And the upcoming 20th anniversary Raue season in Crystal Lake offers something for everyone from Amy Grant to Colin Mochrie's improv comedy to MasterChef.
Arlington Heights' Metropolis this summer offered a three-sided open tent with outstanding productions of "Little Shop of Horrors" and the Frank Sinatra "My Way" tribute. Its prospective 2021-22 season offers four shows: "Shout! The Mod Musical," "Lady Day at Emerson's Bar and Grill," "Legally Blonde" and a fourth show to be announced for the summer of 2022. Their season is interspersed with other special events, such as an evening of comedy with Mike Toomey, and love songs from Broadway, jazz and pop with Pascale Trouillot.
Theatre 121, the Woodstock Opera House's resident community theater group, has an ambitious season planned, beginning with October's "Deathtrap," followed by "Elf," "Noises Off," "The Sound of Music" and "Urinetown."
Elgin Theatre Company has announced an October production of "A Doll's House, Part Two" at the Elgin Arts Showcase; Elgin's Independent Players has not yet announced any productions.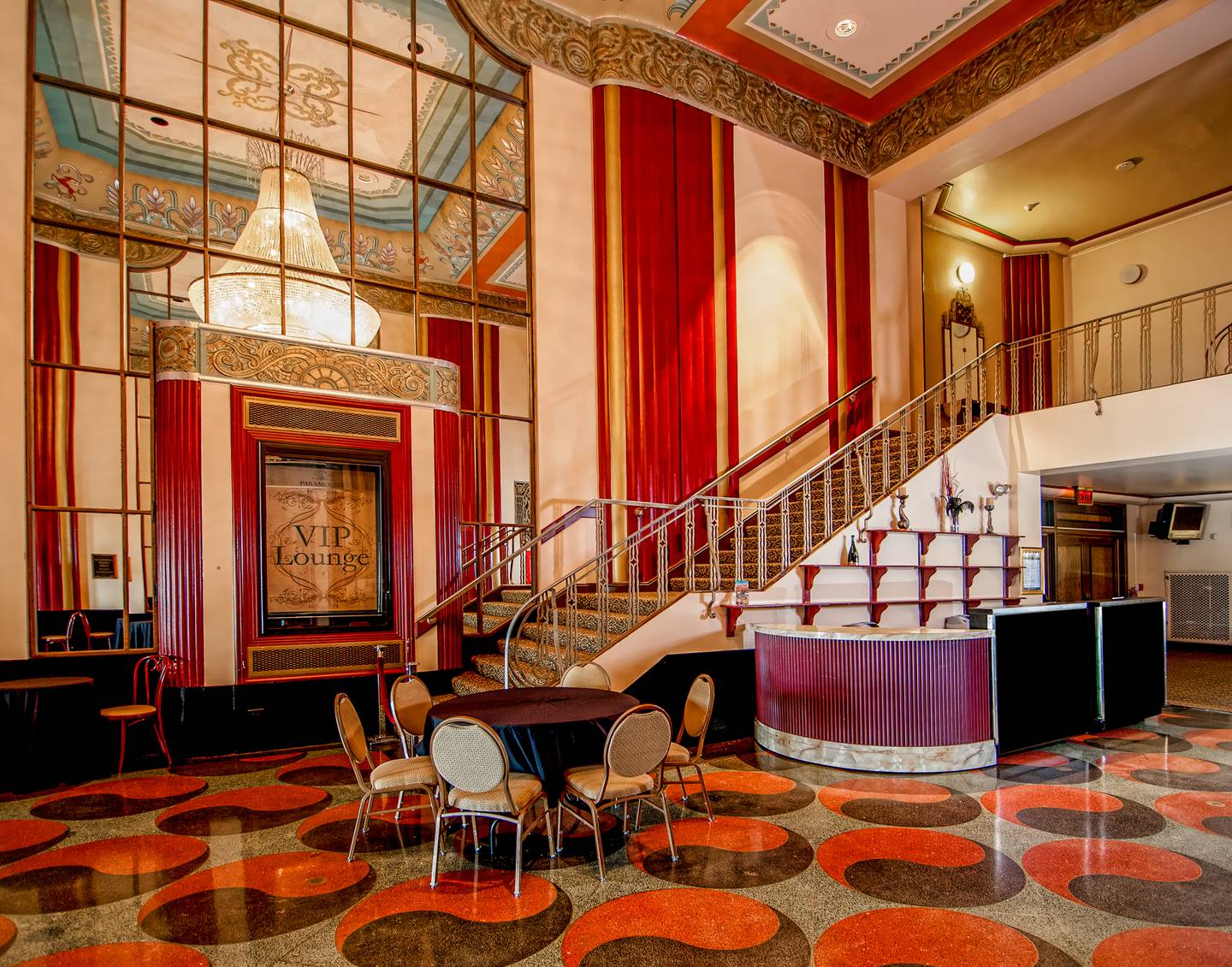 Paramount Theatre's first indoor show in Aurora after 500-plus days is the musical "Kinky Boots," which launched yesterday. Its Broadway series is always lavish, and promises productions of "Cinderella," "Groundhog Day" and "Rock of Ages."
Lincolnshire's Marriott Theatre plans on resuming its subscription series on Sept. 15, with "The World Goes 'Round," followed by "Kiss Me, Kate," "The Four C Notes," "West Side Story" and concluding with "The Sound of Music."
Chicago's Steppenwolf has a new building and two new co-directors: ensemble members Audrey Francis and Glenn Davis. After a successful year of Steppenwolf NOW streaming online, their live theater season opens in November with "BUG," followed by "King James," "Seagull" and "Choir Boy," concluding their season.
The Goodman plans to have both the Owen and Albert theaters open and operating for homecoming season productions ranging from "American Mariachi" to the much beloved "A Christmas Carol" and "The Notebooks of Leonardo da Vinci."
Chicago Shakespeare Theater's Come Together pop-up events lead to October's opening of "As You Like It" (sure to be interesting with its infusion of music by The Beatles), followed by "All's Well That Ends Well," "The Tempest" and a new Broadway-bound musical, "The Notebook," among its offerings.
Admirably, what do all these theaters have in common? They want us to be safe while we enjoy theater again. They all are committed to the safety and health of staff, volunteers and the community. Among them, the Paramount requires proof of vaccination to acquire a ticket, and Theatre 121 is taking its cues from the Illinois Department of Public Health, stating quite clearly that vaccinations may play a role in casting.
Steppenwolf has risk-free membership if COVID-19 impedes performances. The Marriott based its decision on Centers for Disease Control and Prevention and local guidance to wear face coverings and provide proof of vaccination or a negative COVID test. The Raue requires masks, regardless of vaccination status, and social distancing.
Fingers crossed, the shows will go on and on. And with these commitments and varied seasons, let us be a hopeful and supportive audience.
• Since the first grade, Regina Belt-Daniels has been in love with the theater. She has appeared onstage and backstage in many capacities, ranging from performer to director. Currently serving on the theater boards of RCLPC and It's Showtime, Belt–Daniels happily applauds the continued safe opening of theaters with live audiences.