Patrick Gasienica, a U.S. Olympian ski jumper from Norge Ski Club, died Monday afternoon from injuries he suffered in a motorcycle crash in Bull Valley.
Gasienica, 24, of McHenry, died from blunt force trauma, according a news release Wednesday from the McHenry County Coroner's Office.
Gasienica was one of three Norge jumpers who represented Team USA in the 2022 Olympic Games in Beijing, China. Gasienica finished 49th on the normal hill and 53rd on the large hill, while Team USA finished 10th.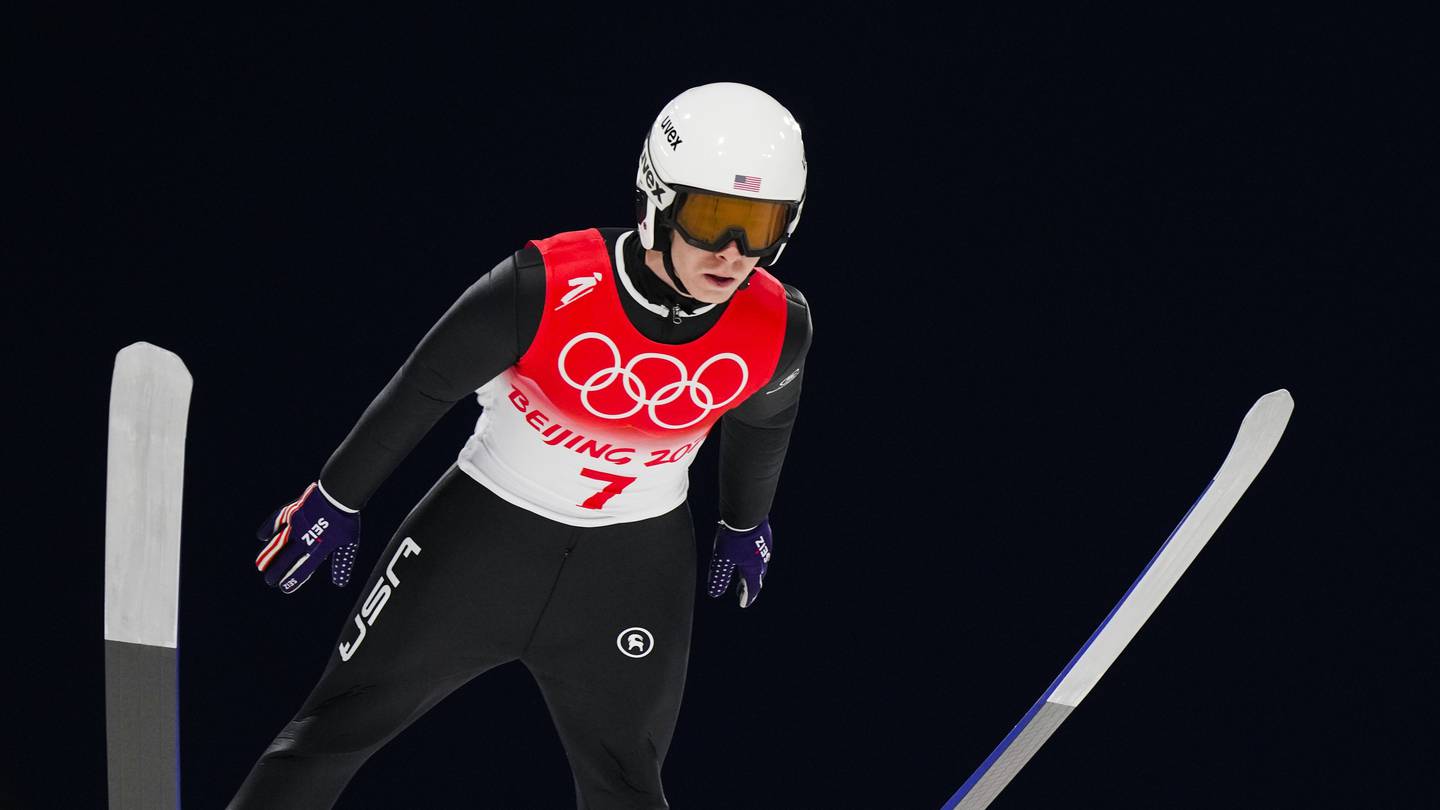 Witnesses to the 5:30 p.m. crash in the 1000 block of Cherry Valley Road, Bull Valley, told investigators they saw the motorcycle being driven at a high rate of speed before the driver lost control and slid underneath a pickup truck, according to a Bull Valley Police Department news release.
The driver of the pickup truck told investigators he was traveling south on Cherry Valley Road, approaching a curve, when he saw a motorcycle sliding across the road, followed by its driver. The pickup truck's driver was able to stop before a collision, according to the release.
The motorcycle slid off the road and Gasienica slid under the truck, police said. He was taken to Northwestern Medicine McHenry Hospital, where he was pronounced dead, according to the coroner's office.
Gasienica grew up jumping at Norge Ski Club in Fox River Grove. He lived with his mother, Jolanta Kiwior, in McHenry. He made his International Ski and Snowboard Federation debut in 2015 and competed for the USA in the 2016 and 2017 Junior World Ski Championships.
Norge was first represented in the 2018 Olympics by Michael Glasder, Kevin Bickner, Casey Larson and A.J. Brown, who all qualified for Team USA to compete in PyeonChang, South Korea.
Gasienica joined Bickner and Larson on Team USA in 2022. He was born in the U.S. to Polish immigrants. His grandfather, father and uncle were ski jumpers.
"Patrick was a very well-liked ski jumper in the jumping community," Norge coach Scott Smith said. "Our hearts are truly broken, and Patrick will be forever missed."
A motorcycle helmet was found near the scene, but it is unknown if Gasienica was wearing it at the time of the crash, Bull Valley Police Chief Tracy Dickens wrote in an email.
The investigation is ongoing. "It is unclear if speed is a factor of the crash. A pending toxicology report from the Coroner's office will determine if alcohol and/or drugs were a contributing factor," he said in the email.
No damage to the pickup was reported, and the driver is cooperating with the investigation, according to the release.
The Bull Valley Police Department continues to investigate the crash, Dickens wrote.