They always seemed immortal.
Every five years, Alden-Hebron would hold another celebration to honor its 1952 boys basketball state championship team, one of the most famous teams in state history because, with 98 students, the Giants were the smallest to ever win in the one-class system.
Four members of the starting five – Paul and Phil Judson, Bill Schulz and Ken Spooner – would take turns with the microphone, regaling those in the audience with stories of their amazing accomplishment.
Now, only two are left.
Paul Judson, 89, of West Dundee, passed away in his sleep Sunday night leaving Phil Judson [Paul's twin] and Spooner as the last two champs. Schulz died in January 2021, and Don Wilbrandt, the other starter, died in 1998.
"My husband and I were with him Friday, he had an appointment with his specialist," said Jenny Schumacher, Paul's daughter. "He passed away Sunday night in the comfort of his own bed, very peacefully."
A-H beat Quincy, a school of almost 1,100 students, 64-59 in overtime for the 1952 state championship. While it is somewhat reminiscent of the movie "Hoosiers," based on tiny Milan, Indiana, winning that title in a one-class system, the Giants' situation was different.
While small, they were no underdog, occupying the No. 1 spot in the state rankings for most of the year. A-H coach Russ Ahearn put together a tough schedule in which the Giants were like barnstomers, traveling all over to play strong competition.
The Judsons would tell you one aspect of the movie would not have worked. They said fans never followed their bus to the game, they had to arrive early or risk not getting a seat.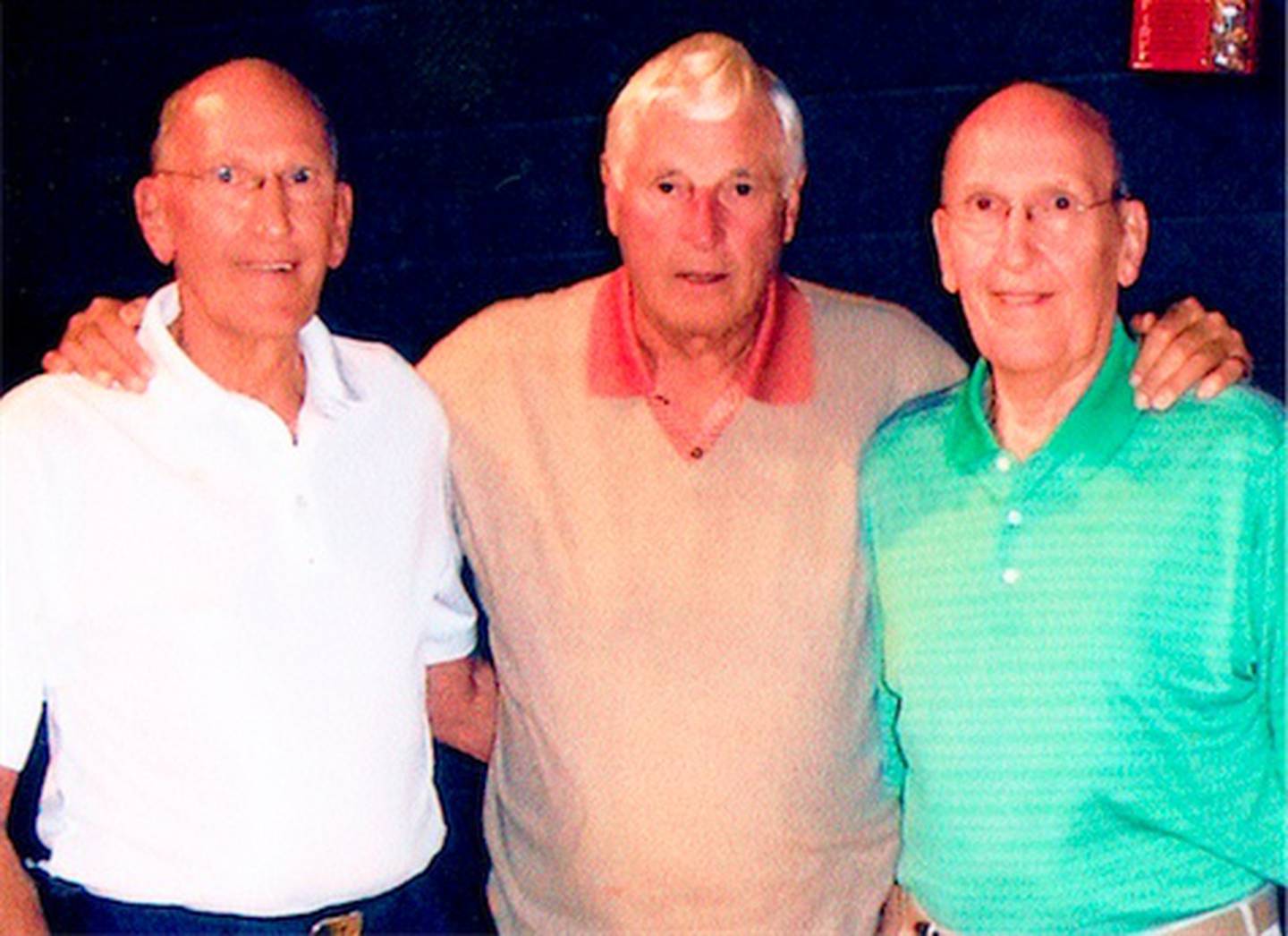 Paul and Phil Judson became famous in an iconic Chicago Tribune photo 10 years before the state title team. The picture is them playing outside, in winter coats and gloves, with a makeshirt short hoop with the caption: "They start them young in Hebron."
The twins went on to play at Illinois and were teammates with Quincy's best player Bruce Brothers, although they insist they never spoke about that famous championship game with him.
Paul Judson started his coaching and teaching career at Mattoon, where he coached in 1959 and 1960. He sold insurance for several years and eventually landed back in coaching and teaching at Dundee High School from 1979 until 1983, when Dundee and Crown merged.
Paul Judson moved to Hampshire High School and coached for the 1984 through 1986 seasons, then became athletic director. He was well-known among the students for taking them on in games of HORSE during P.E. classes or lunch hours.
Chances are, the students did not win many of those games, because the Judsons could shoot the lights out.
The champs were larger than life. They could tell stories all day. Unlike most of us, theirs needed no embellishments. They stood on their own. There was no "The older I get the better I was" with the Giants.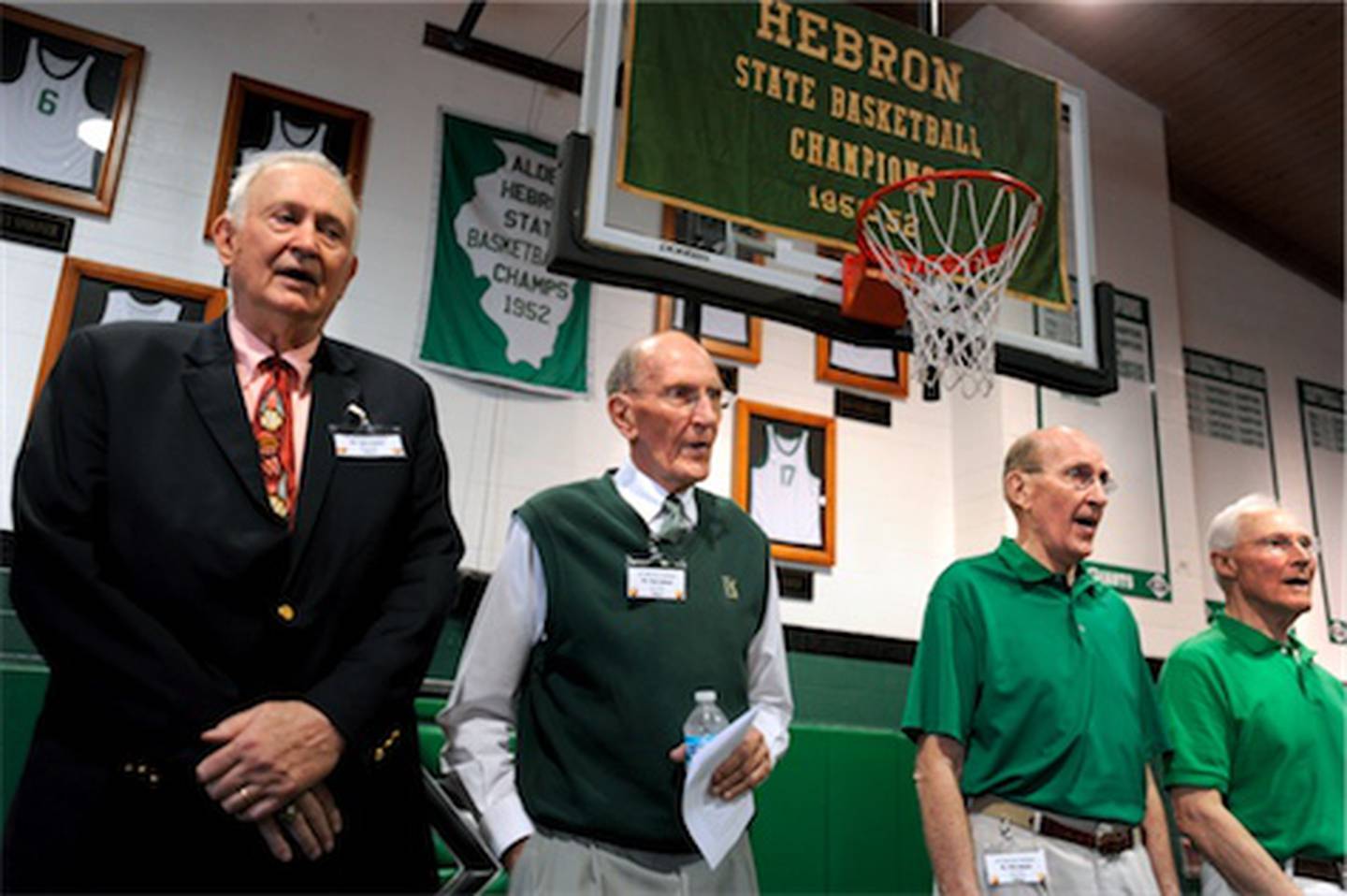 At every A-H celebration, Schulz, the 6-foot-11 center, would pull his yellowed, dilapidated, taped-together list of "22 Things Bill Schulz Can Do to Become a Better Player" which Ahearn had given him after his sophomore year. Schulz carried it in his wallet the rest of his life.
The Judsons led the storytelling, one tale after another, things they had told hundreds of times, yet still shared with the exuberance of the first time.
We mourn the loss of one of the area's all-time greats and will miss his stories. But we're thankful that four of the starting five were around almost 70 years after they pulled off one of the most remarkable feats in Illinois basketball history.
• Joe Stevenson is a senior sports writer for the Northwest Herald. He can be reached by email at joestevenson@shawmedia.com. You also can follow him on Twitter @nwh_JoePrepZone.