CRYSTAL LAKE – Crystal Lake Central junior Katie Hamill was unaware how close she was to 1,000 career points when she went to the free-throw line in the final minute with a running clock against Prairie Ridge.
Hamill, who went into the game needing 17 points for 1,000, was two points away and swished the first free throw. After making the second with 19.7 seconds left, Hamill's teammates, first Addison Cleary and then best friend Leah Spychala, ran over to give her a big hug near midcourt.
That's when she knew.
Hamill finished the night with 17 points on the nose to reach 1,000 career points as the Tigers celebrated a 60-28 Fox Valley Conference win over their crosstown rivals at Central Fieldhouse.
Girls hoops (FINAL): CL Central 60, Prairie Ridge 28. Katie Hamill hits two free throws with 19.7 seconds left to reach 1,000 career points. pic.twitter.com/jpHcvTnehX

— Alex Kantecki (@akantecki) February 4, 2023
Hamill, who tallied 13 points in the first half but sat out most of the third quarter after picking up her third and fourth fouls early, said she thought something might be afoot because her brother, Danny, a freshman at Western Kentucky, recently came home. She was told it was because he had a dental appointment.
Hamill said she was most thankful for her teammates, not any personal accomplishment.
"It feels unreal," said Hamill, who posed for pictures with teammates and held a sign that read, "Thanks for sharing the ball with me," after the game. "I'm very grateful for my teammates. We work as a unit, so this is an accomplishment for the whole team, not just one singular person."
Although Hamill did not know exactly how close she was to 1,000 as the final seconds ticked off the clock, some of her teammates did.
"We did have a snitch," said senior Katie Barth, who led the Tigers with seven assists. "She did spread the word, but it was good. Obviously [Hamill] didn't know, so it all worked out."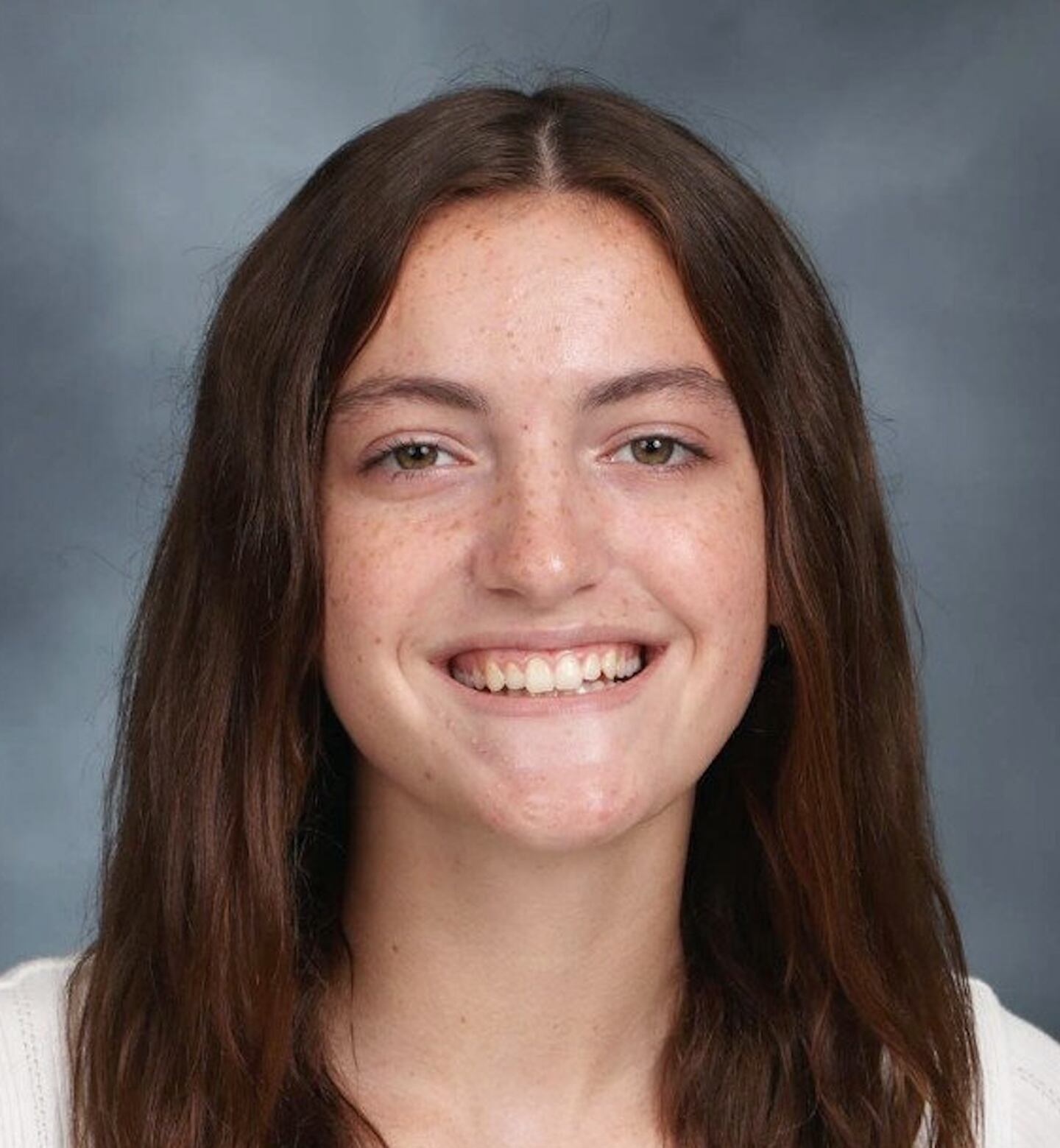 Hamill already has reached 1,000 career points despite the Tigers (15-11, 10-5 FVC) playing only five games her freshman year during the COVID-19-shortened season.
Central coach Derek Crabill said Hamill has always put her teammates first.
"She's really good at making sure it's about the team, and her teammates love her," Crabill said. "You saw that as they rushed the floor. They love her, and that's really important. That means she means more to them than just her scoring."
Barth said Hamill is the the team's hardest worker.
"Watching it happen was amazing," Barth said. "She's the one who puts in the work behind the scenes and is always pushing everyone at practice. Beyond that, she's just so humble and so kind. It's an amazing experience to play with her."
Spychala scored 15 points, adding six rebounds and making three 3s. Ella Madalinski had a career-high 12 points on four 3s, and Katie Svigelj added eight points with two 3s.
The Tigers scored the first 13 points against Prairie Ridge (15-10, 9-6) and led 36-9 at half, with assists on nine of 13 field goals.
"The ball movement we had tonight is better than it's been since I've been here," Crabill said. "[Prairie Ridge] plays real tough defense, but our ball movement was so good that it opened up shots for us, and people stepped up and hit them."
Prairie Ridge was led by Kate Pactol with 13 points and three 3s. Addie Meyer posted six points and a game-high 13 rebounds. The Wolves were without forward Abby Kay, who suffered a torn ACL on Wednesday against Dundee-Crown.
The Tigers and Wolves will see each other again in the Class 3A Woodstock North Regional semifinals Feb. 14. Prairie Ridge beat Central 45-34 in December.
"I didn't like the way we kind of clammed up, and we haven't done that much this year," Prairie Ridge coach Tim Taege said. "Getting to see them in a regional I think is pretty special. I hope they have that same thought and have the same excitement."