SYCAMORE – DeKalb County State's Attorney Rick Amato announced Thursday, Sept. 14, he won't seek a third term in 2024, asserting instead his desire to leave the office open and encourage more to embrace leadership roles.
In a statement, Amato thanked his staff and said he was proud of his eight years in office. He said he chose to run for office in 2015 to "restore" DeKalb County's faith in legal office and believes he's done that.
"I have always believed that leadership is seasonal and that elected offices belong to the people the office serves. We need to encourage more people in our community to seek office and serve," Amato said in the statement. "Community leadership should be a shared responsibility that involves stewardship and mentorship, and encourages others to rise to the challenge to lead selflessly, effectively, and passionately for everyone's benefit. We should support one another and champion new ideas and new faces. With that as a guide, it is my decision to not seek a third term as DeKalb County State's Attorney."
Amato, a Republican, was first elected in 2016, winning against Republican Clay Campbell in the primary and Democrat incumbent Richard Schmack in the general election. Amato won reelection in 2020 against Democratic challenger Anna Wilhelmi. He was the first Republican elected to serve a second term in DeKalb County since 2008.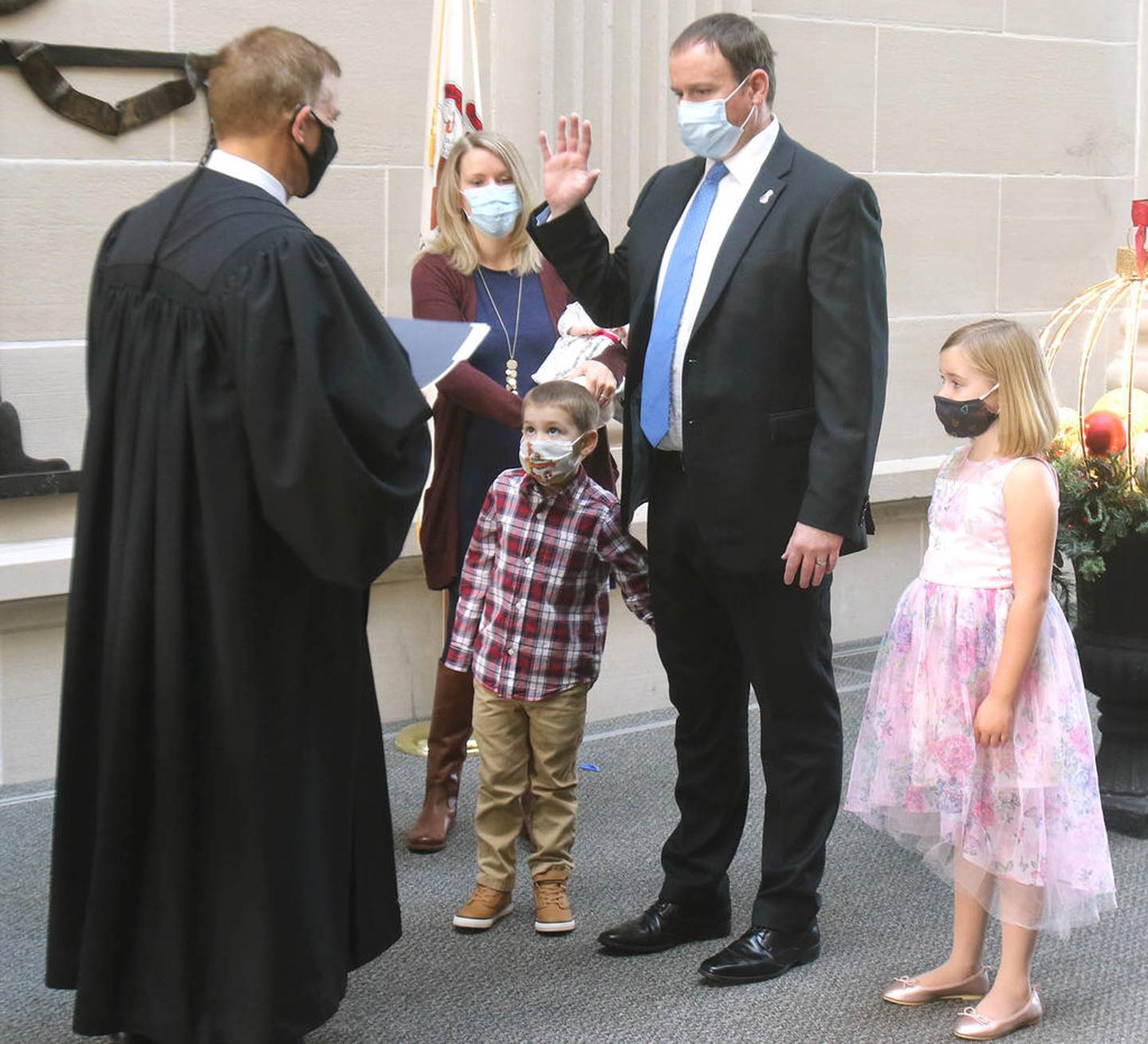 "I am proud of the two terms I have given to the people of DeKalb County, and it is time for me to focus on new challenges and commitments," Amato said in the statement. "Likewise, it is time for a new leader to guide this office, and, I hope, to continue along the path that we have followed in the most honorable pursuits of justice, public safety and integrity."
Amato said he doesn't intend to leave DeKalb County and will continue with his family to take on his next path together once his term ends in 2024.
"We have come to work everyday with the ideal of doing right by the people foremost in our thoughts and actions," he said. "I am grateful you have recognized that. I want to thank my family for allowing me to write this chapter in my life and for sticking with me. It has been a privilege to serve alongside our county's law enforcement team. They do a great job everyday keeping our community safe. Finally, I look forward to completing my term. My family and I will remain part of this great community. I am eager to be more present with my family, to meet the challenges that lie ahead, and to take on the many new ways there are to serve our community."