Terry D'Arcy spent more than $500,000 to become Joliet mayor.
The race between D'Arcy and incumbent Mayor Bob O'Dekirk featured two well-financed candidates, and the spending totals reflected that.
O'Dekirk spent more than $317,000 in a campaign in which he lost by a 2-1 margin that exceeded the level at which he was outspent, although not by much.
The Joliet campaign is likely to be the most expensive Illinois mayoral race outside of Chicago in the April 4 election, said John Giesecke, a political consultant with Cor Strategies.
"As for the why, Joliet is the third largest city in Illinois so an expensive race isn't surprising in of itself," Giesecke said. "O'Dekirk started with a big war chest and had extra support coming in from the building trades, while D'arcy's expansive business network made it really easy for him to fundraise."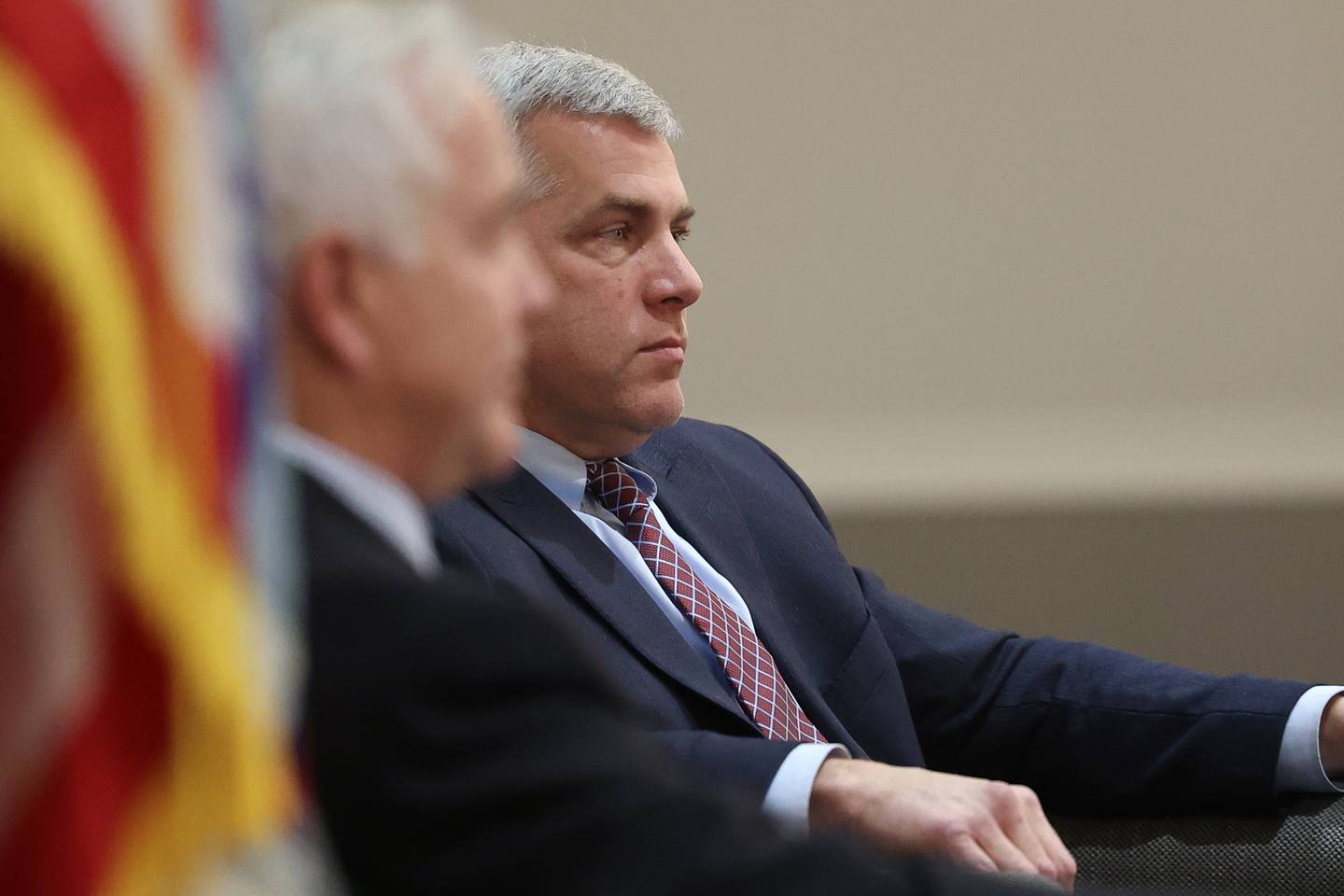 Giesecke noted final spending numbers from the last few days before the election have not been filed with the state yet. However, by comparison, spending in other hotly contested mayoral races being watched by Cor Strategies fell short of the Joliet campaign.
In Springfield, nearly $525,000 was spent. In Naperville, just under $369,000 was spent.
In contrast, D'Arcy alone spent $502,000. Total spending by Joliet mayoral candidates now stands at $828,895. That total includes $9,381 spent by the third mayoral candidate, Tycee Bell.
D'Arcy Campaign Manager JR Patton said the campaign hired professional political consultants who had worked on winning campaigns across the country to plan the campaign for mayor.
"Terry received an overwhelming amount of support from friends, family and supporters, and we spent those resources in accordance to our campaign plan," Patton said.
Most funds were spent on "voter communication through traditional campaign mediums," including direct mail, cable TV ads and social media advertising, Patton said. "We also spent money on polling, research and professional staff."
The biggest spending in the campaign occurred in the first quarter of 2023, the three months preceding the April 4 election.
D'Arcy spent $329,000 in that period, according to campaign finance disclosure forms recently filed with the state.
O'Dekirk spent $232,000 in the same period, according to his disclosure forms.
But a look at campaign disclosure forms filed with the Illinois State Board of Elections from both candidates showed a race where it was evident early on that spending would reach hundreds of thousands of dollars.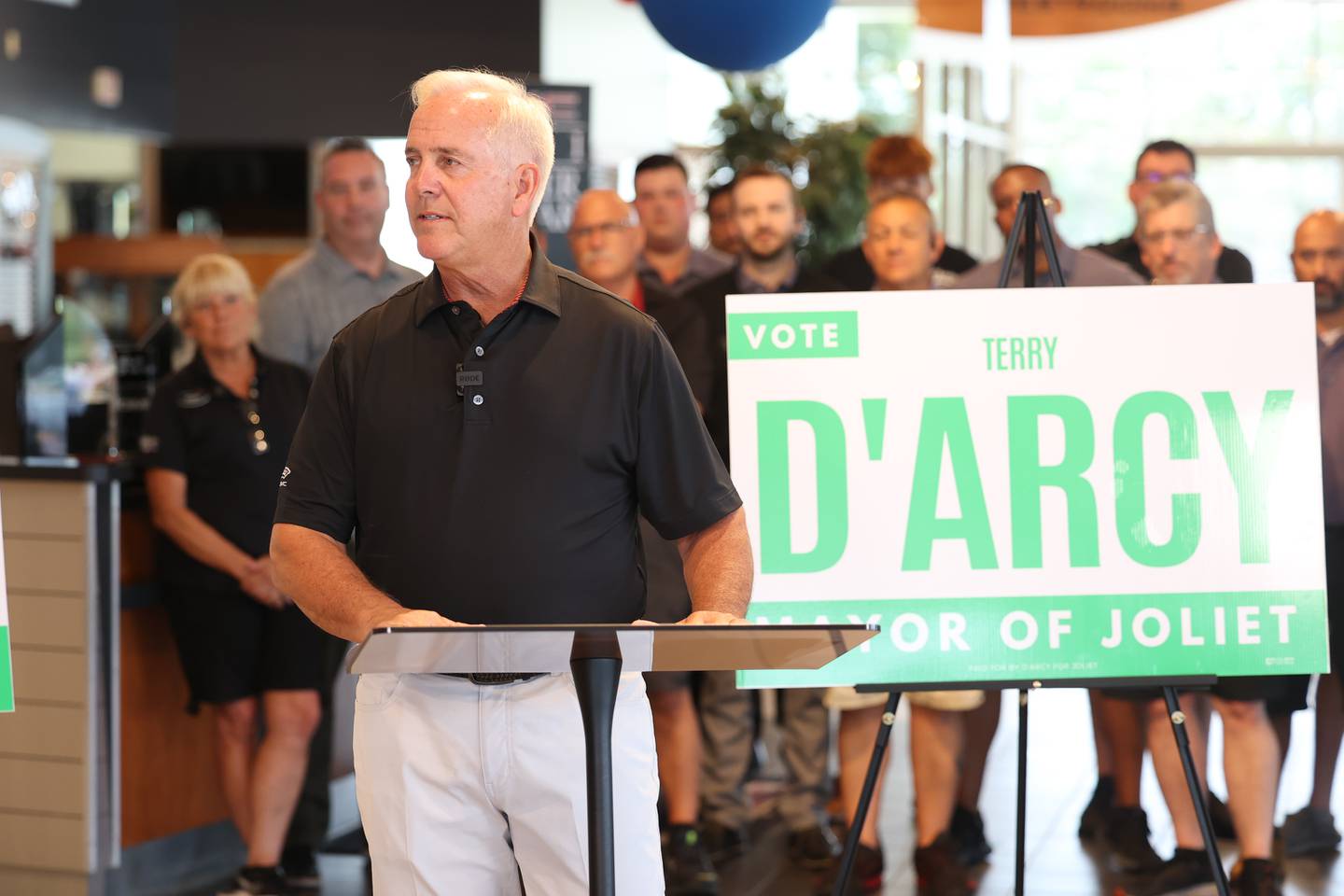 D'Arcy, a car dealer in Joliet, was able to put tens of thousands of dollars of money into the campaign, much of it coming from his dealerships. O'Dekirk, seeking a third term as mayor, continued to get tens of thousands of dollars from contractors that did business in the city
O'Dekirk, who had built up a campaign chest before the 2015 election when he ran unopposed and did not have to spend it, had nearly $222,000 available on July 1, 2022, and just weeks after D'Arcy announced he would run for mayor.
On July 12, D'Arcy had $2,550 but began building up money quickly in the D'Arcy for Joliet campaign fund. He raised nearly $192,000 and spent nearly $96,000 by Sept. 30.
In contrast, Bell, a community strategist without a business or political base from which to draw funding, started in September with no money in her campaign fund and ended the month with $100.
She got 1,424 votes for just under 10% of the total.
O'Dekirk's 4,351 votes totaled a little more than 29% of all votes.
D'Arcy with 9,103 votes ran away with the election with 61% of the total.