Suzanna Ibarra and Cesar Cardenas remained winners in their close races for the Joliet City Council election when final mail-in votes were counted on Tuesday.
The numbers changed, but who won did not in hotly contested races for five City Council district seats in the April 4 election.
In another close race, Councilman Pat Mudron remained the winner in District 2.
Ibarra will replace incumbent Councilman Terry Morris in District 5.
"This is a win for the residents of District 5," Ibarra said Tuesday. "More people wanted change than they wanted things to stay the same. We need representation in District 5 that is active and engaged."
Ibarra will be one of two new members on the City Council, which also will include Terry D'Arcy as the new mayor. D'Arcy's lead was not in question after having won by a 2-1 margin over Mayor Bob O'Dekirk.
Also new to the council will be Cesar Cardenas, who will replace Councilwoman Bettye Gavin. Gavin did not seek reelection.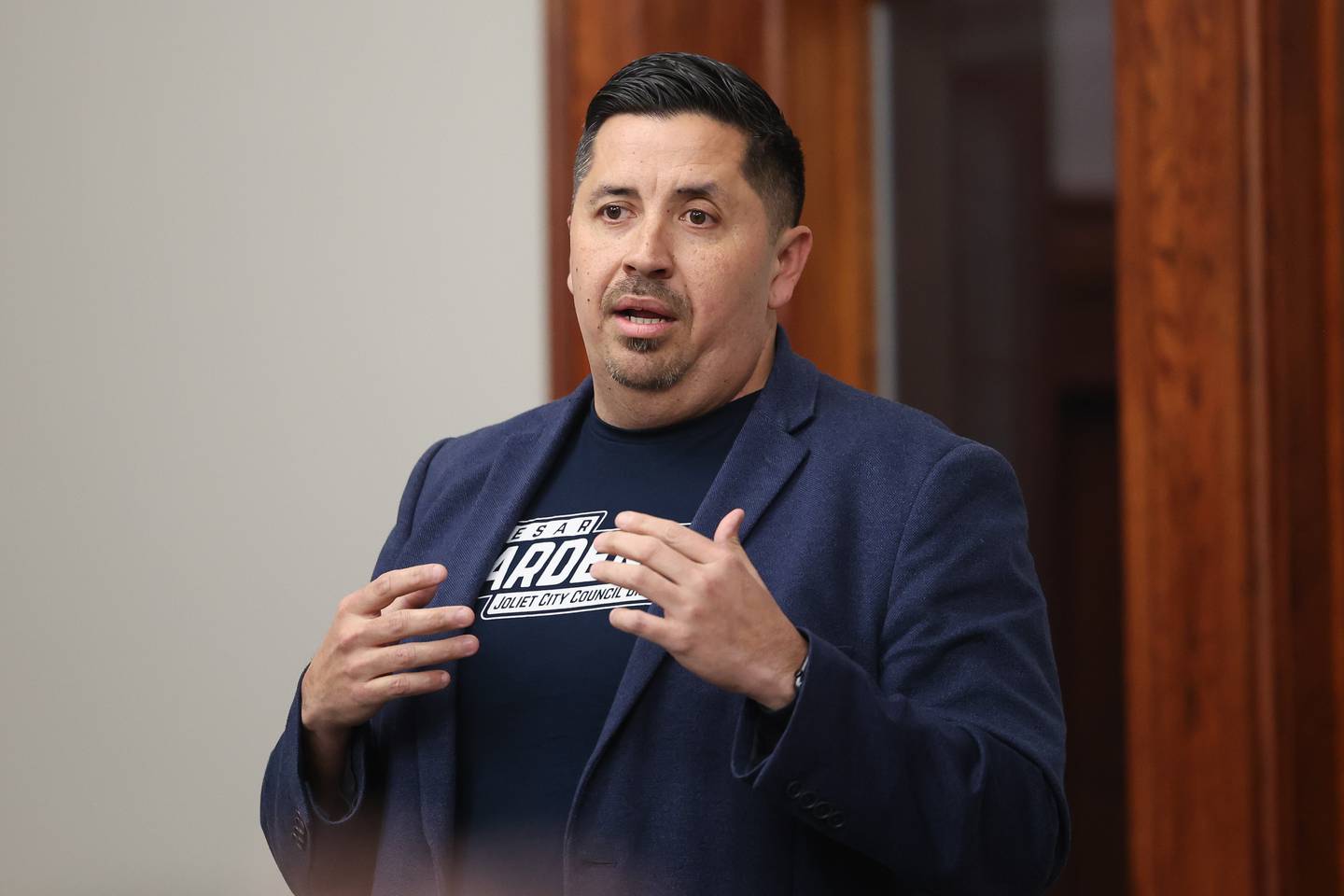 Cardenas maintained a 58-vote lead over Christopher Parker in the four-candidate contest in District 4, according to the last count of late-arriving mail-in votes to the Will County City Clerk's Office.
The clerk's office on Tuesday counted mail-in ballot that were in the mail by Election Day but arrived later along with provisional ballots.
Ibarra expanded her previous 50-vote lead to a 91-vote margin after the count of final mail-in votes.
Mudron finished with a 222-vote margin of victory over Quinn Adamowski in the four-candidate contest in District 2.
Incumbents Larry Hug in District 1 and Sherri Reardon in District 3 were reelected by large margins in two-candidate contests.