joliet — During a question and answer session with the DuPage Township Democrats in March, Illinois Senate candidate Eric Mattson denied involvement in political messaging attacking his primary opponent, Rachel Ventura.
Allies of Ventura asked Mattson about accusations of his volunteers attempting to convince potential voters that she was against unions, a key constituency for Democratic politicians. Another questioner asked about a "polling phone call" a resident said they had received making similar accusations against Ventura, a Democratic Will County Board member.
Mattson said neither he nor his volunteers were making such claims to voters and went further to pledge not to sling mud during the primary race.
"I promise you right now, I won't get dirty," he told the attendees.
Since then, Mattson was appointed to the state Senate seat he and Ventura are seeking. The Will County Democratic Party chair, who is a fellow Joliet firefighter and union officer with Mattson, was the ultimate decision maker on Mattson's appointment.
Local Democratic party officials also have closed ranks to support Mattson in the June 28 election, as he's earned endorsements from sitting and former state lawmakers representing Will County.
Despite the support of party leaders, Mattson's campaign has stepped up the attacks on Ventura with mailers accusing her of trying to "give herself a taxpayer-funded pay raise" as a Will County Board member. Another flyer said Ventura "double dipped on taxpayer-funded salaries – and still wanted more."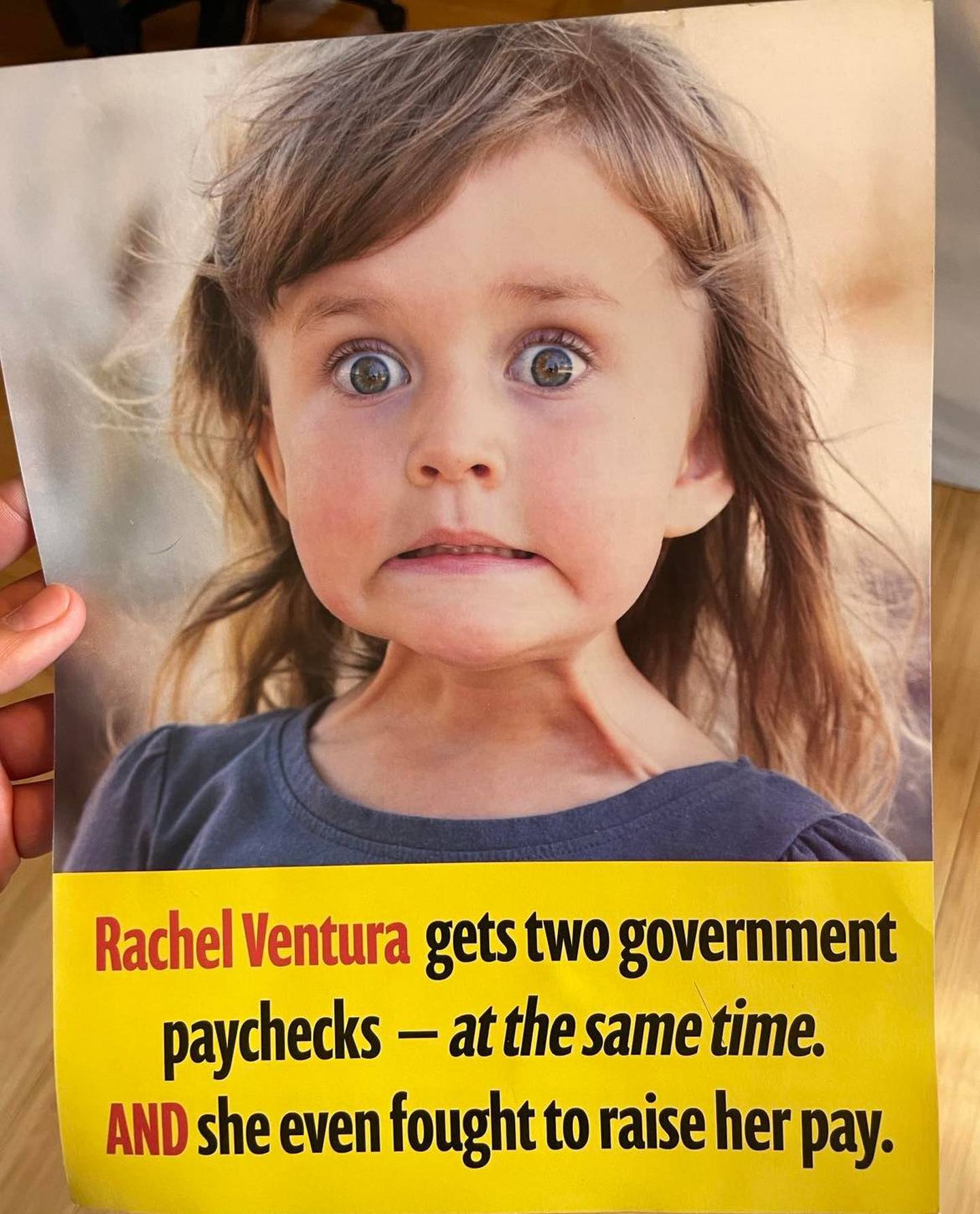 Both mailers said they were paid for by Friends for Eric Mattson, the campaign committee supporting his candidacy.
The mailers were partially true but lacked important context.
While Ventura was in favor of increasing Will County Board members' $23,000 annual salaries, the proposed increase did not pass last year. If the increase were to have passed, Ventura would not have benefitted from the increase because it would not have gone into effect until after her term ended.
The mailers prompted Ventura to respond in a news release earlier this month attempting to associate Mattson with the former Illinois House Speaker Michael Madigan, who is facing bribery and racketeering charges.
"Can voters trust Eric Mattson?" she said in the release. "One minute he promises not to get dirty and the next minute he attacks me with blatant lies. My opponent is running a cookie-cutter Madigan smear campaign, and for the next two weeks we expect the lies to get uglier."
The mailers also said Ventura "double dipped" because she earned her county board salary while working for the Joliet Township government, where she earned $53,000. She said in the news release she stopped working for the township on June 3 to campaign full time.
Ventura went on to accuse Mattson of hypocrisy, pointing to his $175,000 salary as a Joliet firefighter while serving as a state senator which pays him $69,000 per year.
"If he is expected to be in Springfield four days out of the week, how is he going to be fighting fires every two days?" Ventura said in an interview.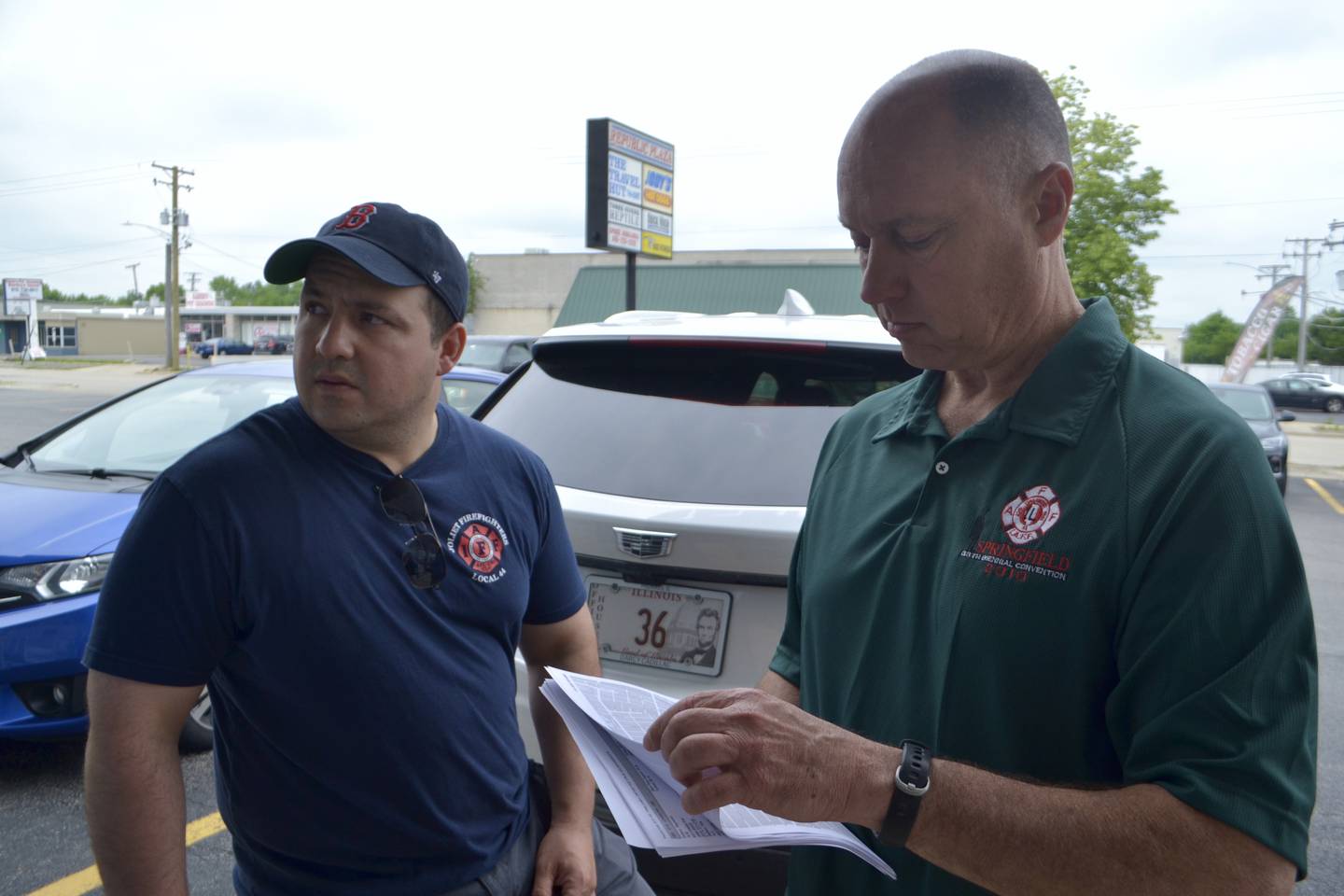 Mattson confirmed the figures for his pay that Ventura cited were accurate and said his firefighter salary was so high likely due to him working a lot of overtime last year as many workers had to stay home because of COVID-19 infections.
"I work hard for that money," he said.
Mattson also defended his ability to work both jobs. He said he still works 56 hours a week as a firefighter on top of his legislative duties, although the General Assembly is not in session over the summer.
"[Working as a firefighter] is a benefit for me," he said. "With my job, I go into the living room [of residents]. I see what's happening in the world."
He added he didn't want to quit being a firefighter for now, but when asked what his plan is if he were to win a full term as state senator, he said, "We'll cross that bridge when I get to it."
Ventura also said she was keeping her options open about returning to work for Joliet Township if she were to win the primary race, although she said she told township officials when they hired her that she would only be temporary.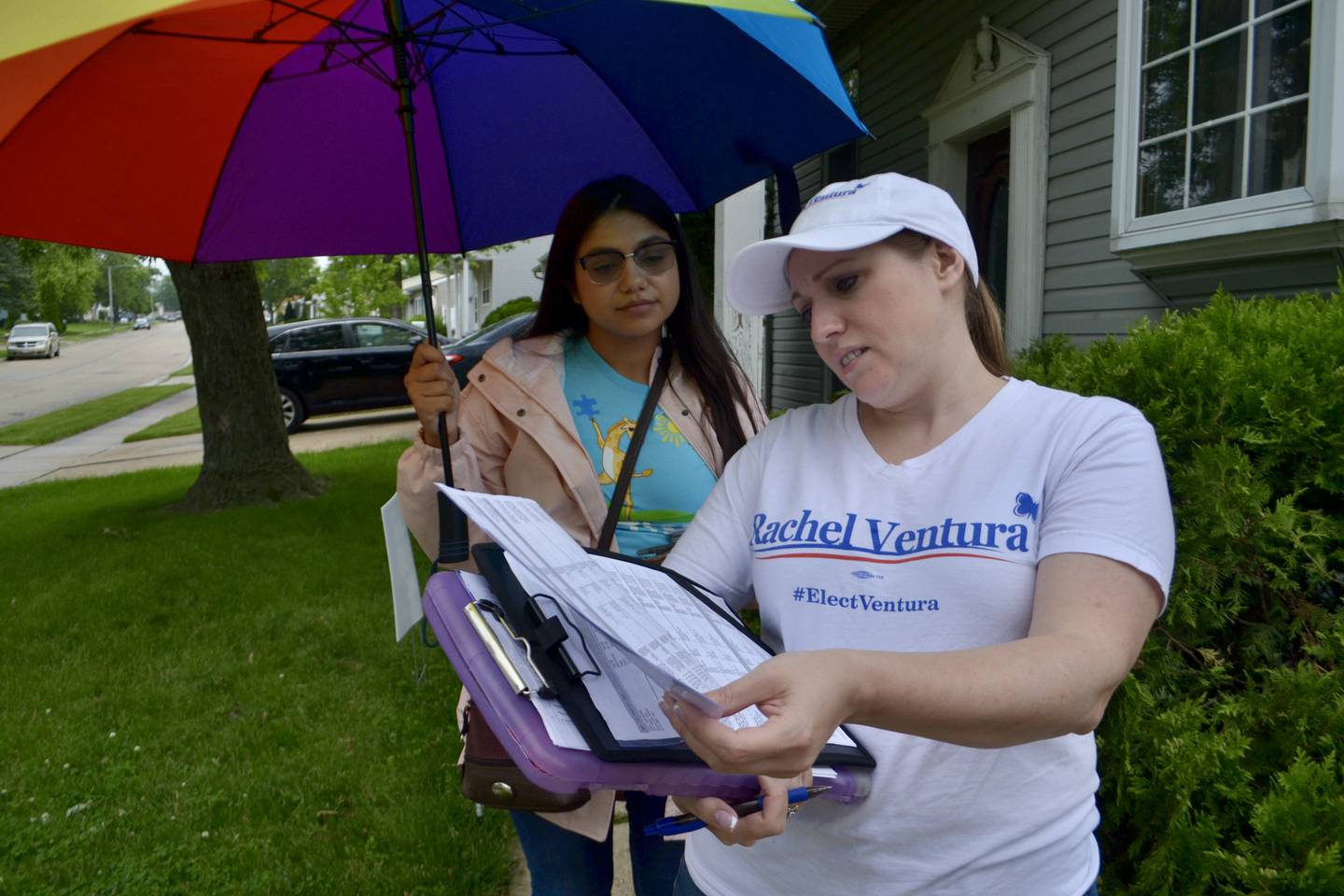 In an interview, Mattson accused Ventura of spreading falsehoods about him. He said residents claim her campaign has called him a "Democrat in name only" and that he's anti-union.
"It just irks me," he said. "I've been a Democrat my whole life."
Mattson added that he's been endorsed by several local union groups, including the AFL-CIO, Will-Grundy Building Trades, and multiple firefighter union groups.
Ventura denied the accusation of her spreading disinformation about Mattson.
"I don't mention my opponent at the door at all," she said. "I don't need to. I have a record to run on."