SOMONAUK – Many coaches will tell you there is a certain pace their team needs to play at to be successful. The key is sticking to that pace when the opponent has a different speed they would like to play at.
The coaches at the final night of the Somonauk Tim Humes Girls Basketball Tournament were in agreement that the results of Friday night's games were a lot about the pace of play, including Aurora Central Catholic's de facto title game win over Newark.
Aurora Central Catholic 55, Newark 44
In the marquee matchup of the night between the two remaining unbeatens, Aurora Central Catholic (4-0) used a 10-0 burst in the opening 4 1/2 minutes of the second half against Newark (3-1), which had held a one-point halftime lead.
Newark was able to chip away at the disadvantage in the fourth quarter, three times making it a one-possession game. In the end, however, it wasn't able to overcome quick-strike ACC.
"ACC is a very quick team, and we at times got a little winded and lost our composure," Newark coach Glenn Clausel said. "We are a team that wants to press all the time, but we really couldn't do that tonight with the speed [ACC] has. They had that run to start the third quarter, and while we were able to close the gap a couple of times, we just weren't able to get that 'next' basket when we needed it."
Freshman Payton Wallin led the Norsemen with 14 points, followed by junior Kiara Wesseh with 10.
"We made some mistakes, but the girls fought very hard until the end tonight and in every game we've played this week," Clausel said. "I didn't entirely know what to expect from this team, but after four games I've liked what I have seen."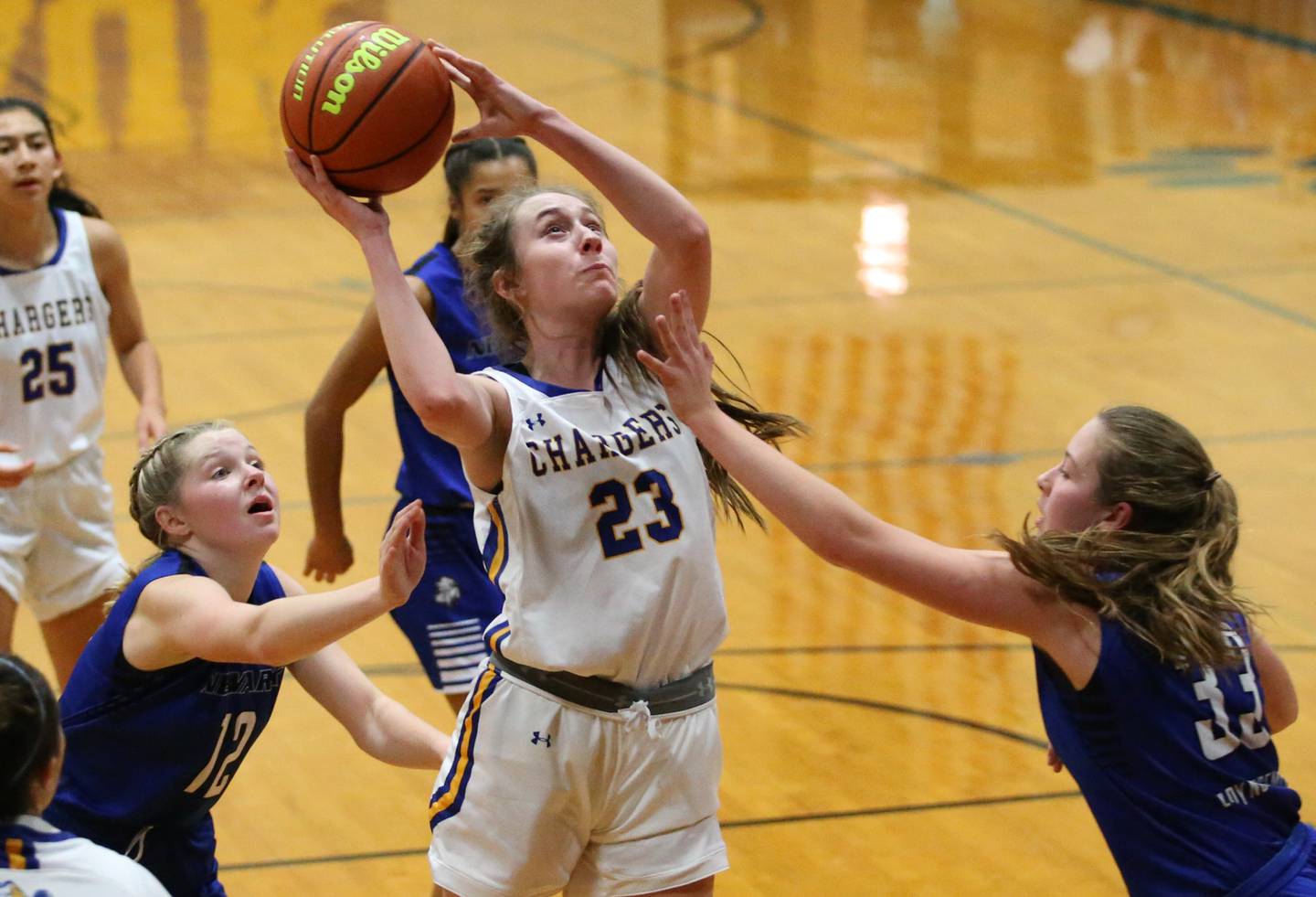 The Chargers were paced by sophomore Riley Cwinski's game-high 26 points, while junior Anna Marie Godina added 12. Sophomore Sofia Corrall scored eight, all in the second half.
"I put three keys up on the whiteboard at halftime of what we needed to do in the second half, and No. 1 was we needed to get out in transition," ACC coach LaVada Smith said. "In our first three games, we used the transition game to score a lot of points, but against Newark's 1-2-2 zone we weren't attacking it, then settling for an outside shot.
"The pace of the game wasn't at all where we wanted it to be in the first half, but I thought right from the start of the third quarter we picked up the pace on both ends of the floor."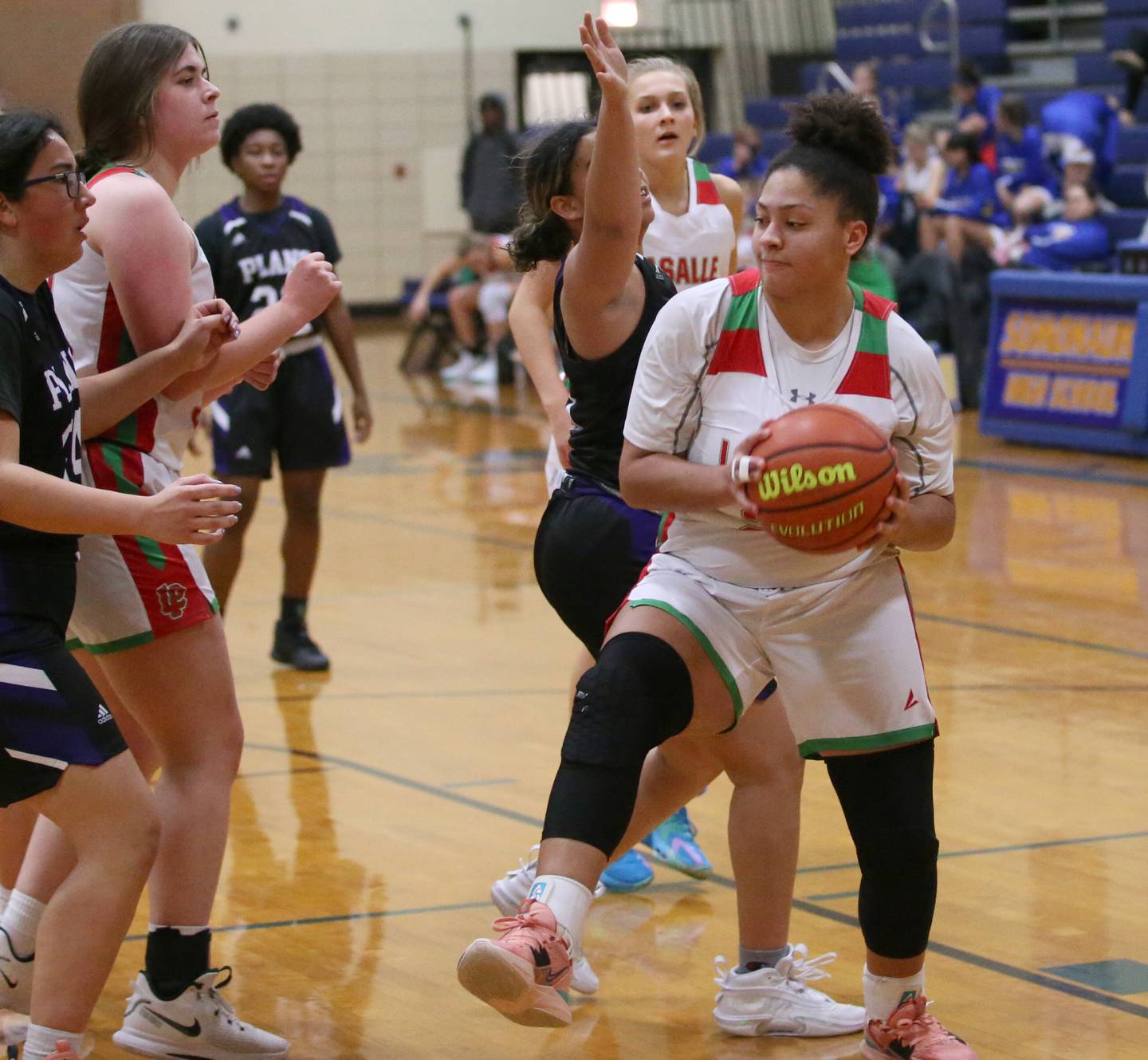 La Salle-Peru 71, Plano 19
La Salle-Peru raced to a 14-5 first-quarter lead over Plano, then exploded for a 29-point second quarter to hold a 43-11 advantage at the intermission on the way to the win to improve to 2-2 on the season.
"Other than the Newark game, where we didn't handle pressure late, I'm pretty pleased with how we played this week," L-P first-year coach Adam Spencer said. "We saw this week that there is a pace of play we are comfortable playing at and will continue to work on staying at that speed when opponents try to make us play faster.
"We are a relatively young team experience-wise, so while having four games in a week to start the season doesn't allow us to work on things we see we need to, it did allow the girls to see what the speed of varsity basketball is like."
Brooklyn Ficek netted a game-best 13 points for the Cavaliers, followed by Addison Duttlinger with 12, Jasmine Garman 11, Olivia Shetterly nine and Addison Urbanski eight.
Plano's Ryssa Woodhouse and Josie Larson each had seven points for Plano (2-2).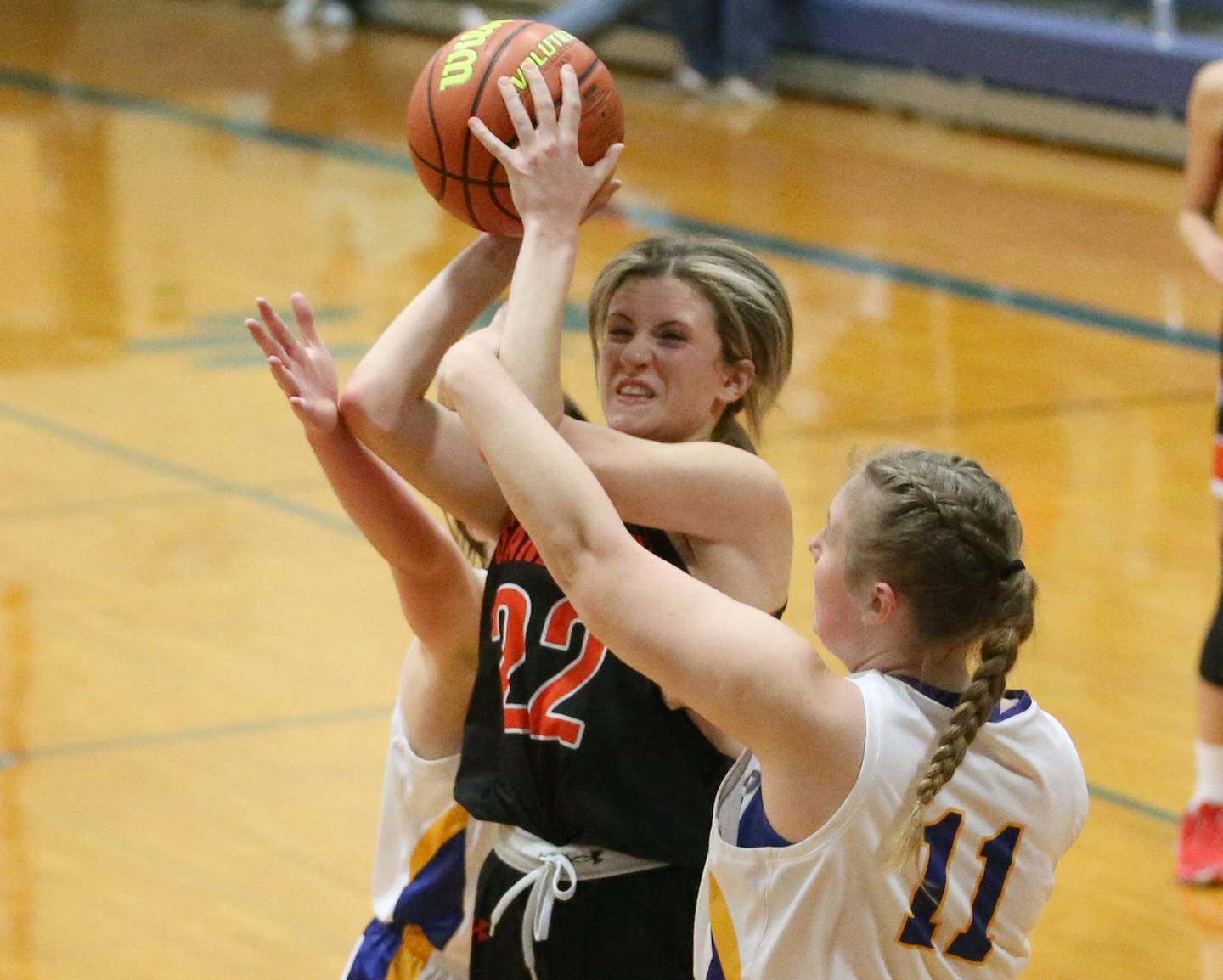 Sandwich 39, Somonauk 22
In the final game of the tournament, Sandwich (1-3) led 12-7 over Somonauk (0-4) after the opening quarter, increased its advantage to 23-12 at halftime and held a solid 32-15 lead heading into the final eight minutes.
The Indians were led by eight points each from Breanna Sexton, Lily Geltz and Kaylin Herren, with Hannah Treptow chipping in seven.
Bobcats senior Katelyn Curtis posted eight points.
"We had one goal this week – get better – and the team succeeded in doing this," Somonauk coach Jason Zaleski said. "The players continue to give maximum effort from start to finish, accept new and more challenging roles, and continue to put the team first in every aspect of the game. The valuable experience the players earned this week will continue to make us stronger throughout the season.
"As always, I end tonight feeling very proud of this group of hardworking athletes."