Bureau Valley senior Elijah House competed in two events in the IHSA Class 1A State Track and Field preliminaries on Thursday, advancing to the finals in the 800 meters.
House ran the 800 in 1:59.2 to finish eighth in the prelims. The top 12 advanced to Saturday's finals.
House also ran the 400 in 53.75, finishing 31st, and ran on the Storm's 4x800 and 4x400 relays.
BV's 4x800 relay of Adrian Gallardo, Maddox Moore, Austin Hanabarger and Benjamin Roth finished 26th in 8:52.51, while the Storm's 4x400 relay of Justin Moon, Eli Attig, Gallardo and Roth finished 30th in 3:38.58.
The Amboy co-op's 4x400 relay of Joel Billhorn, Zane Murphy, Caleb Yonos and Kyler McNinch finished 25th in 3:35.47.
St. Bede's Tom Makransky cleared 3.5 meters in the pole vault to tie for 20th, while teammate Greyson Marincic finished 30th in the 300 hurdles in 43.47 seconds.
BOYS TENNIS
IHSA State Tournament: Princeton junior Tyson Phillips saw his season come to an end in state competition Thursday, finishing 1-2 on the day,
Phillips lost his opening match 6-0, 6-0 to Champaign Central's Ezra Bernhard, a 5-8 seed at Rolling Meadows High School.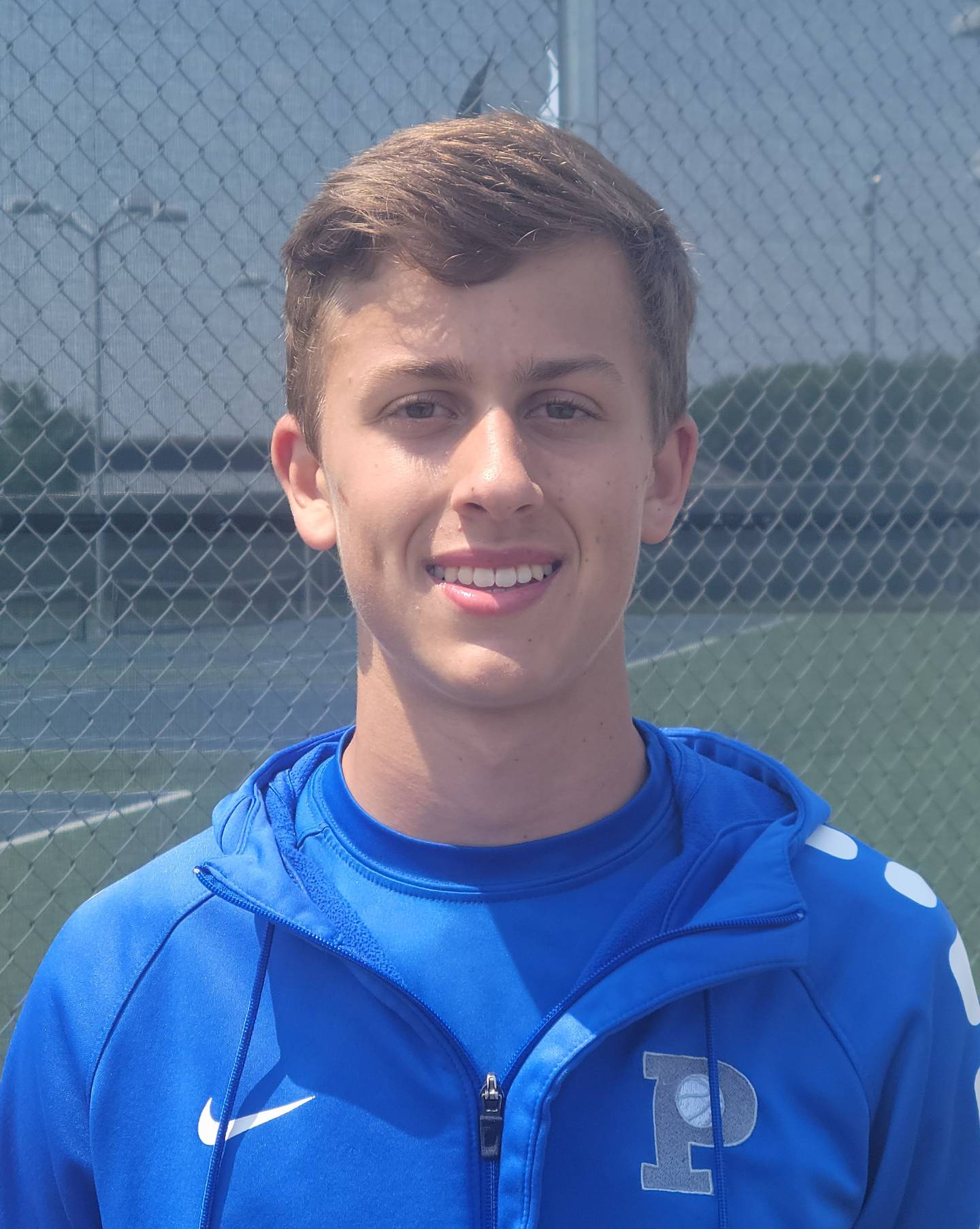 Phillips flipped the scores with a 6-0, 6-0 victory over Belvidere's Charles Leonard in a first-round consolation match.
Phillips' season came to an end with a 6-3, 6-4 loss to Rochester's Paxton Garland-Sutter in the second round of the consolation bracket.