PERU – As Illinois Valley Pistol Shrimp starting pitcher Noah Schultz took his warmup tosses before the opening pitch, a fan said to his buddy, "Man, this kid is sure a tall cup of water, isn't he?"
His friend responded quick with, "I sure wouldn't want to have to bat against him."
Schultz added another solid start to his summer, throwing four scoreless innings against visiting Danville on Monday night, but the Dans were able to use a four-run sixth inning to eventually top the Pistol Shrimp 5-1 in the Prospect League game at Veterans Memorial Park's Schweickert Stadium.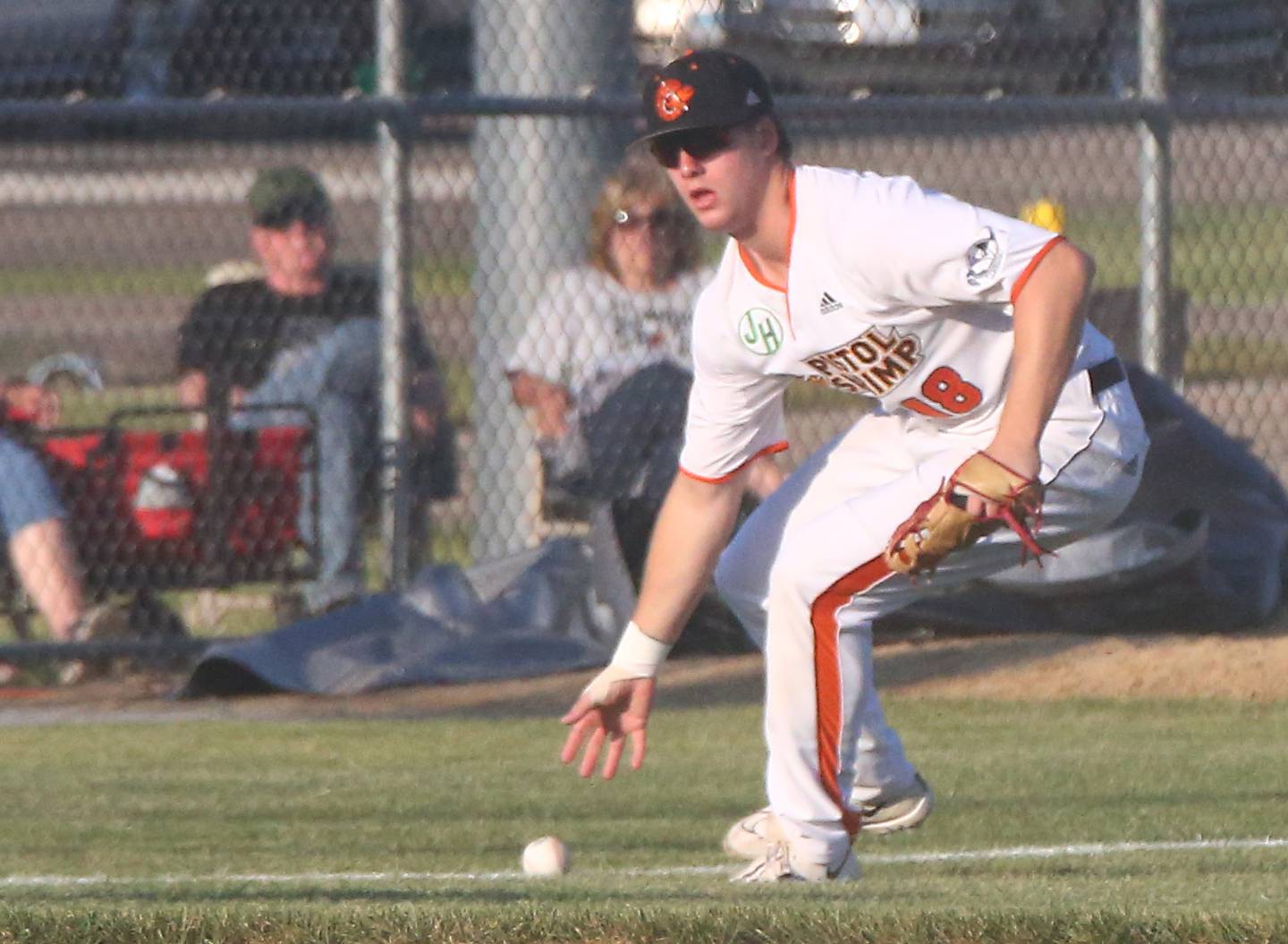 The 6-foot-9 lefty – who is a projected Top 50 prospect in the upcoming MLB draft according to MLB.com – allowed only a pair of hits, walked one and struck out five.
He missed much of his senior season at Oswego East this past spring recovering from mononucleosis.
"I'm feeling better every time I throw, and it was nice to be able to go a little deeper, four solid, into the game tonight," Schultz said. "After one or two innings, you don't always know how you totally feel, but tonight I really felt like the last two innings I threw the ball as well as I have this summer.
"You normally ramp up from your first couple starts in the spring in the cold, but I got mine in June. This has been such an awesome experience for me and gave me a chance to kind of make up for lost time. The team, coaches and fans, it has been more than I could have asked for."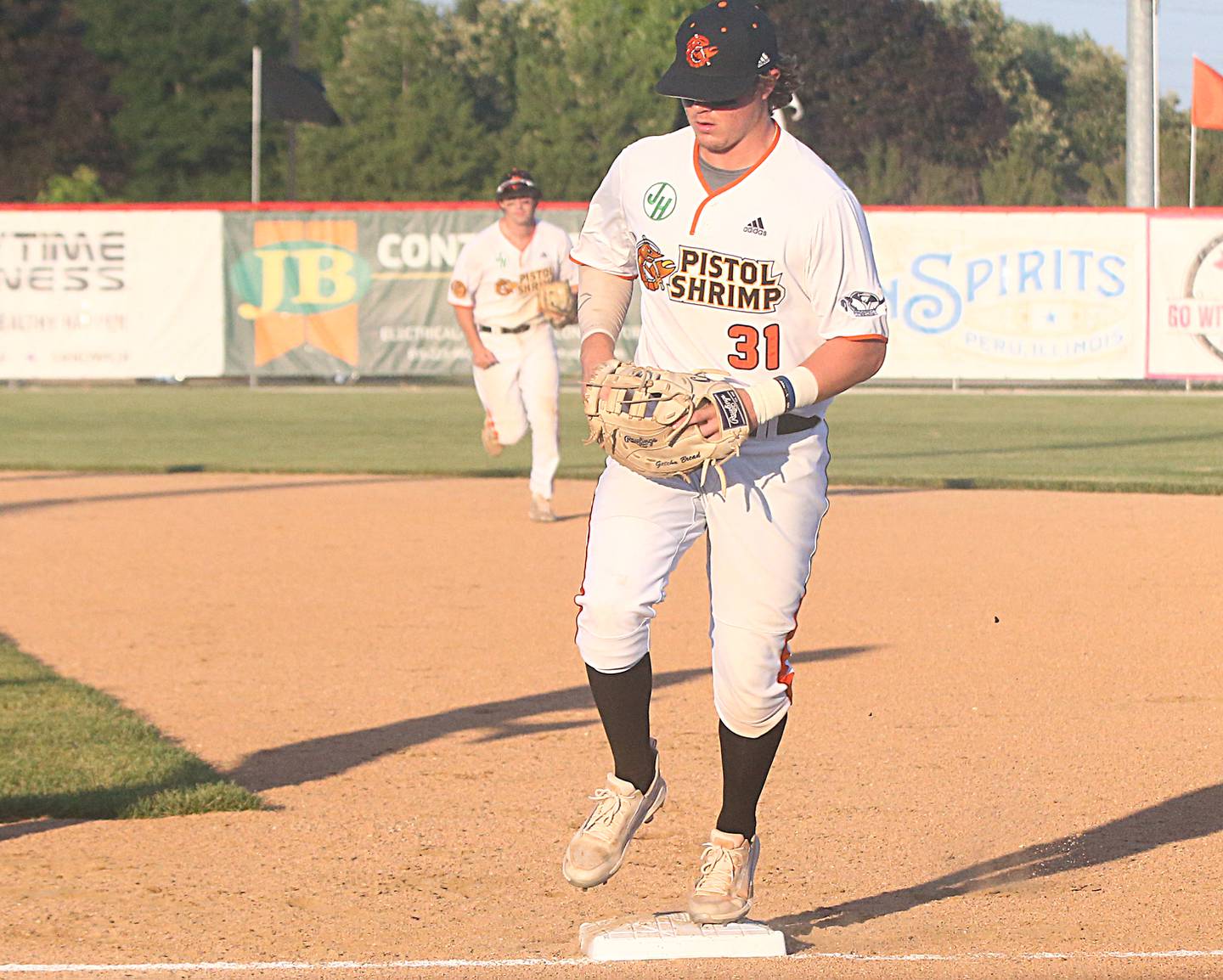 There were many in attendance who wondered if this would be the final time in a Pistol Shrimp uniform for the almost certain high MLB Draft selection Schultz, who has recorded 30 strikeouts in 14 1/3 innings of work and given up only five hits.
"I'm not sure. I could have one more start. It wouldn't be next week, but maybe the week after. We'll just have to see," he said.
The Pistol Shrimp scored their only run in the bottom of the fifth. Justin Rios smacked a double to left-center, moved to third on a ground out by Chance Resetich and scored on an RBI single to right by Zach Lane.
Danville scored the aforementioned four tallies on a sacrifice fly, bases-loaded walk, wild pitch and groundout. They also added a run in the top of the ninth.
The Pistol Shrimp (15-10) are on the road the next three games, beginning with a trip to Quincy to take on the Gems at 6:35 p.m. Tuesday. They then play Wednesday and Thursday at Burlington before returning home to play Normal on Friday night.