SENECA — Seneca senior shooting guard Braden Ellis — shortly after missing long-range shots on consecutive possessions — frustratingly plopped down on the bench as he shook his head with just over a minute to go in the third quarter of Saturday's game against visiting Wilmington.
Fighting Irish coach Russ Witte quickly turned to Ellis with a face-to-face vote of confidence.
"We need you to keep shooting the basketball," Witte said.
Back on the floor in the final seconds of the third, Ellis swished a 3-pointer from the right corner at the buzzer to give his club a seven-point lead.
Then after 6-foot-6 forward Lane Provance scored off a spin move in the paint to begin the fourth, Ellis drained another triple seconds later, this time from the top of the key, to help extend to hosts lead to 12 in an eventual 42-31 victory.
"Hearing from teammates and coaches, like 'Hey, keep shooting, the next one's going down' it gives you the sense that they have faith in you," said Ellis, who finished with those six points. "I have a job and I have to keep going no matter what. Coach saying that to me really boosted my confidence, because to be honest, it wasn't very high at that moment."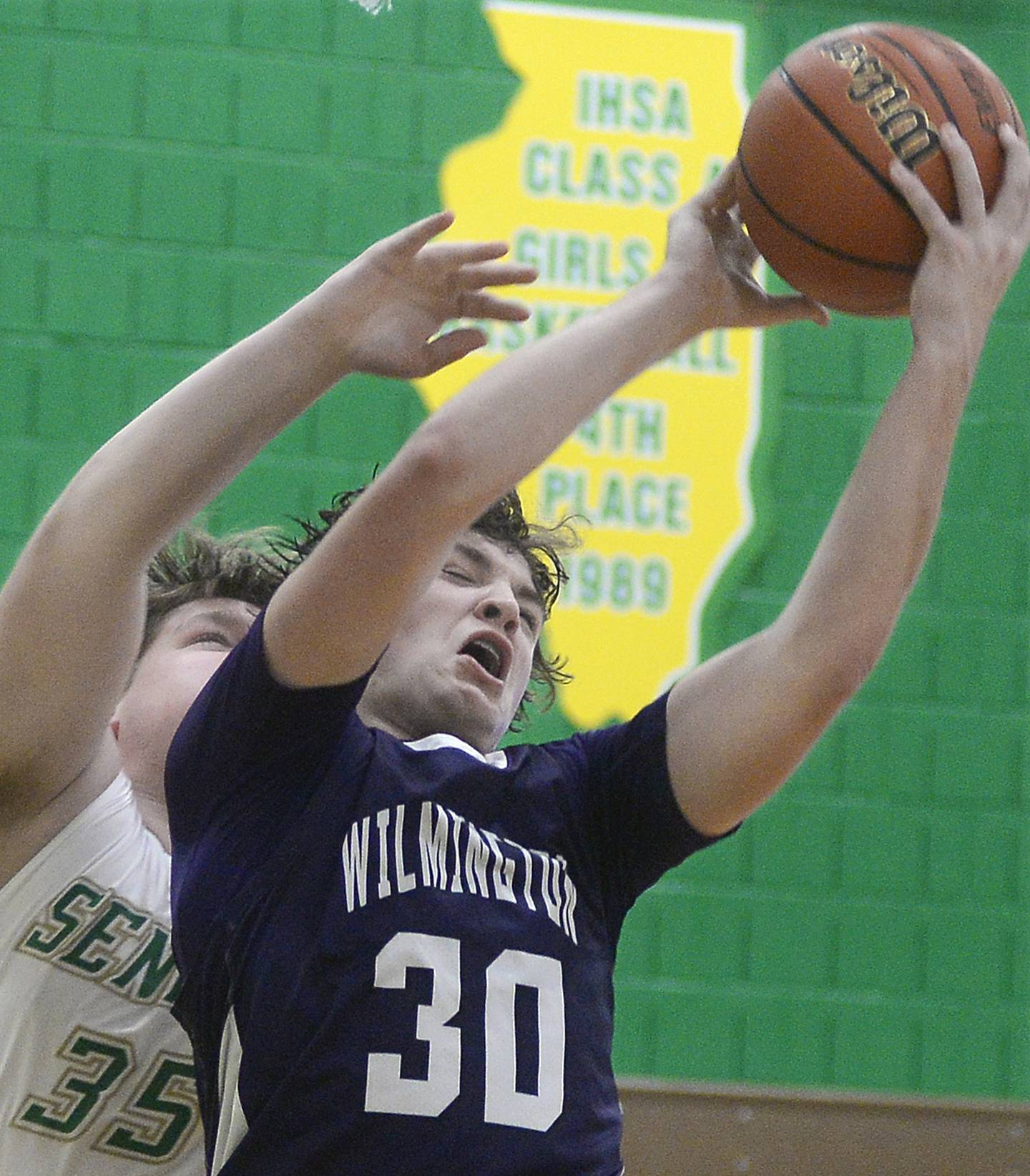 Calvin Maierhofer paced Seneca, now 24-3 on the season, with a game-high 13 points, including 10 in the second quarter. Paxton Giertz posted nine points, while Provance and Kysen Klinker each registered seven points.
Wilmington led 11-10 after one quarter, but Seneca held a 22-20 advantage at halftime.
"Wilmington is a very solid, physical team that made us grind this one out," said Witte, his club winning all four of its games the past week. "We wanted to get the tempo in our favor, but Wilmington just wasn't going allow that to happen. They came out in a box-and-one defense on Paxton and when you face a defense like that you have to have other guys step up and we didn't really have that happen for the first 23 minutes and 59 seconds tonight.
"Pax is averaging 19 points a game but did a good job of not getting frustrated and taking what he was given. Braden knocked down a couple of big 3s for us when we needed a spark. I also though our overall defense was much better in the second half. We allowed them too many easy buckets in the first half, but the kids didn't allow those same opportunities in the third and fourth quarters while also rebounding and taking care of the ball better."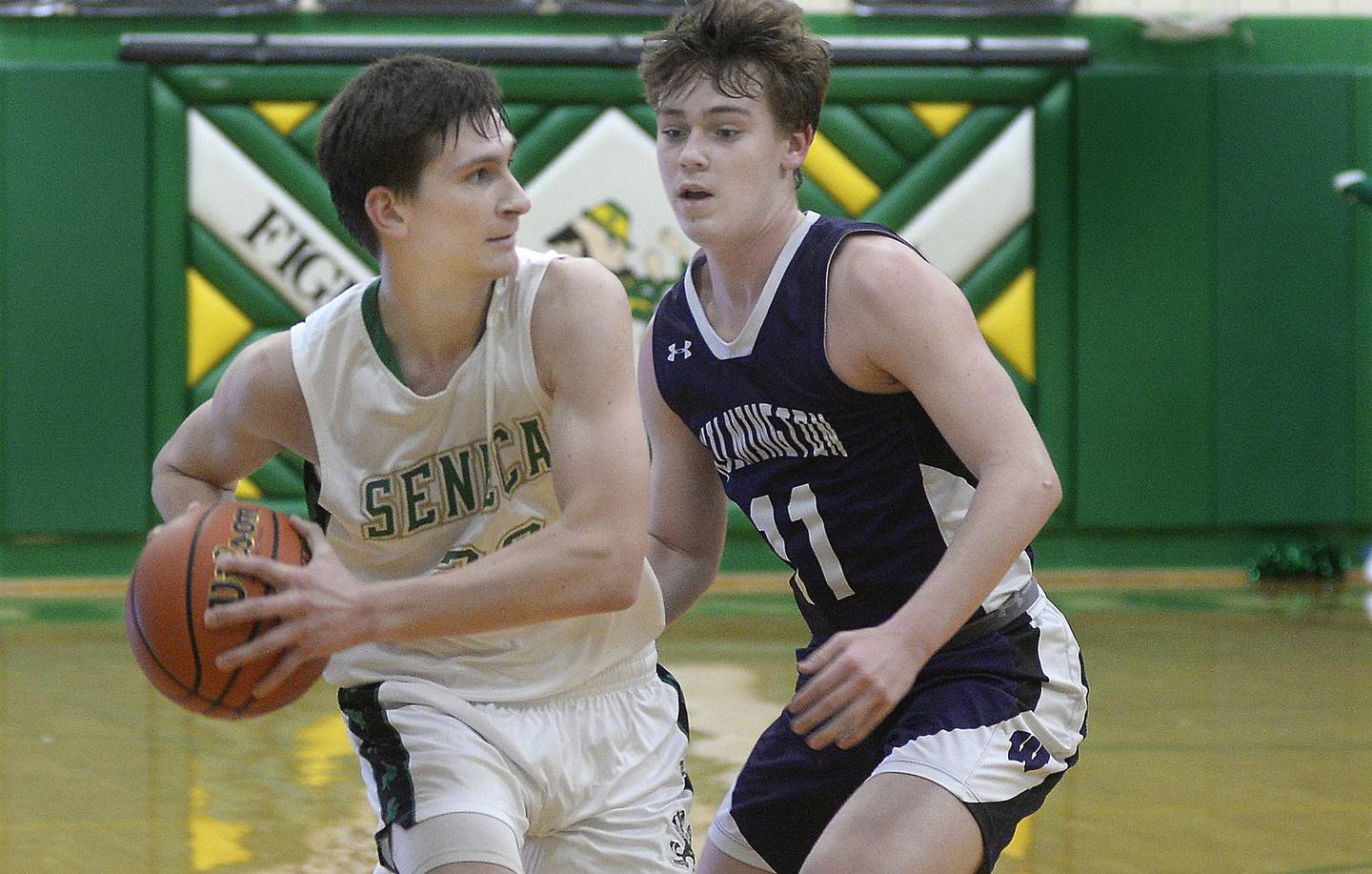 The Wildcats (11-11) were led by nine points each from Joey Cortese and Ryder Meents, as well as six from Reid Juster.
A Cortese layup with 1:40 left in the third cut Seneca's lead to 30-26.
"The end of the third and start of the fourth was the key to the game," Wilmington coach Doug Krop said. "Seneca was able to turn a four-point lead into a double-digit lead very quickly and we just weren't able to recover from it.
"Our game plan was to not let Seneca get into transition and I thought other than a couple times in the first half we did a good job. We wanted to keep it a half-court game, but they had those three possessions where they worked the ball until they got an open shot and then knocked them down."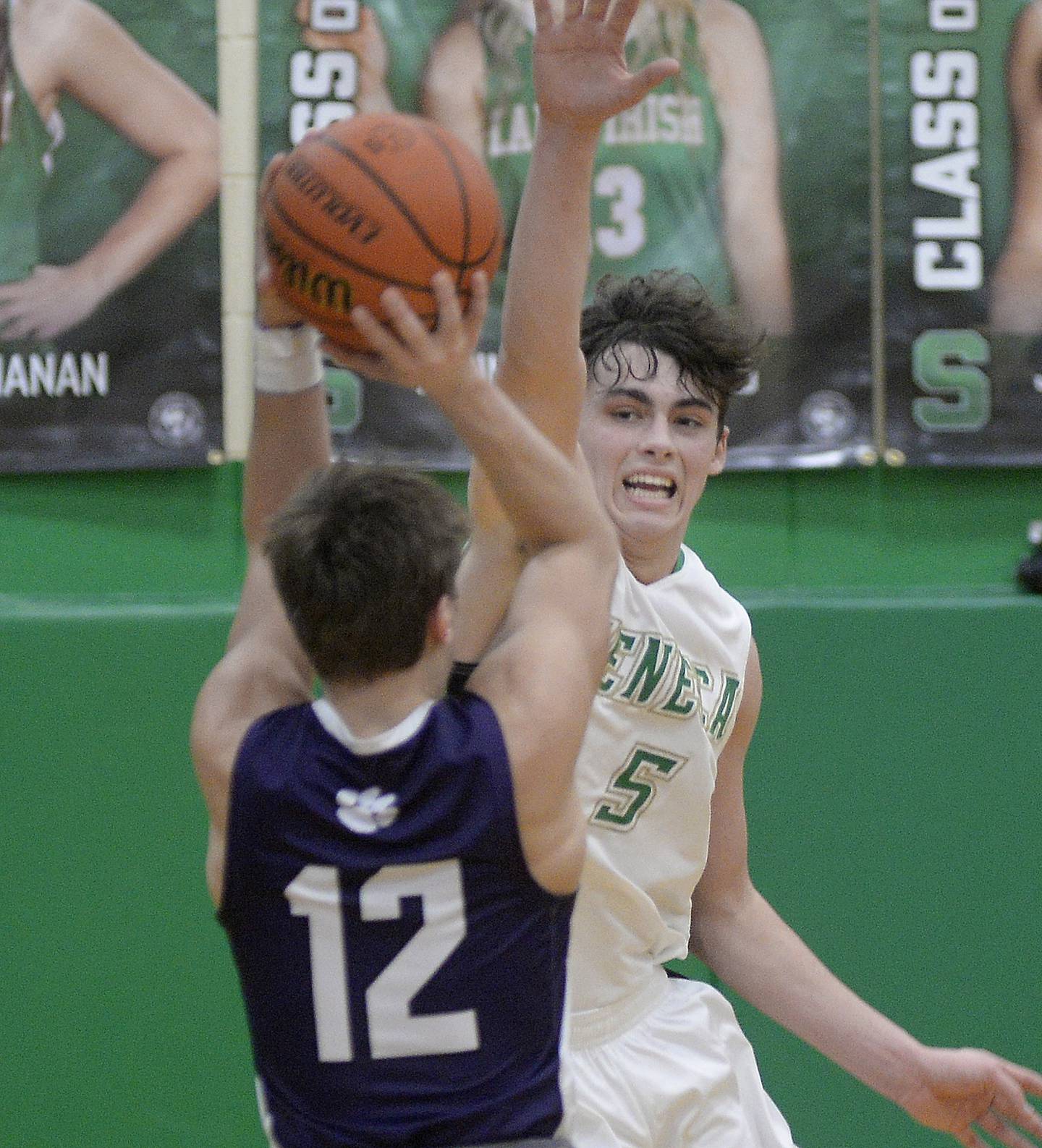 Ellis said with Wilmington wanting to take Giertz away he may have let it get to him mentally.
"I probably overthought shots tonight because I knew with them really wanting to take Paxton out of the game, I knew shots would be there for me," Ellis said. "Normally I'm catching and shooting off a drive and kick from Pax, but tonight I had to shoot off the bounce a little bit more and I had trouble getting the ball to go through the hoop until those last couple.
"It felt great to finally see the ball go in."
Seneca is at Streator on Tuesday, while the same night Wilmington travels to Gardner-South Wilmington.