NEWARK — After holding a 14-point lead early in the third quarter, the Newark girls basketball team saw that advantage over visiting Somonauk sliced to just five points 50 seconds into the final frame.
However, a 3-pointer from the top of the key by Norsemen junior Danica Peshia, then an offensive rebound hoop and steal-turned-layup by classmate Stephanie Snyder over the next two minutes pushed the margin back to double digits and helped the hosts eventually earn a 42-30 Little Ten Conference triumph.
Newark improved to 17-5 overall and 7-0 in league play, staying tied with Serena in the regular-season standings. The Bobcats, who had fallen to Newark by six points in the LTC Tournament semifinals a week ago, dropped to 7-19 and 4-3.
Snyder finished with a team-high 11 points and game-best 15 rebounds to go with two assists and three steals. Brooklyn Hatteberg added eight points and four rebounds, and Addison Ness seven points and five rebounds.
"Our big focus tonight was playing solid defense," Snyder said, nine of her rebounds coming on the offensive end. "Coach [Glenn Clausel] talked about how Somonauk really wants to get the ball in the middle and then look to either score or pass it back out for open shots from the outside. We knew we had to work hard to keep them from getting the ball in the lane."
The Norsemen took 65 shots (making 17 for just 26%) compared to Somonauk's 34 (making 12 for 35%), held a 46-29 advantage in rebounds, including 28 offensively, and won the turnover margin 16-29.
"We played both a 1-3-1 and 1-2-2 zone traps tonight, but I feel like we were most effective in the 1-3-1," Snyder said. "It just seemed to give them more trouble, and part of that was how good Kiara [Wesseh] is at the top of it."
Wesseh had three of her eight steals in the opening three minutes of the contest to help Newark jump out to a 10-0 lead.
"This is a tough place to play, and we didn't get off a very good start, but the girls stuck with it and kept chipping away and eventually cut it to six right at the start of the fourth," Somonauk coach Jason Zaleski said. "From there, though, Newark was able to respond with a couple baskets, and we just couldn't seem to put the ball in the basket.
"We obviously wanted to take care of the ball better than we did, but give Newark credit, they really used their press effectively pretty much all game. I knew coming into tonight we'd have some turnovers, but it's how we responded to them is what I felt would be a key. We thought if we could get through the first wave of their press, we'd be fine, but we just didn't do that as consistently as we would have hoped for.
"We knew we'd have to take some chances, and unfortunately many of them didn't work out for us."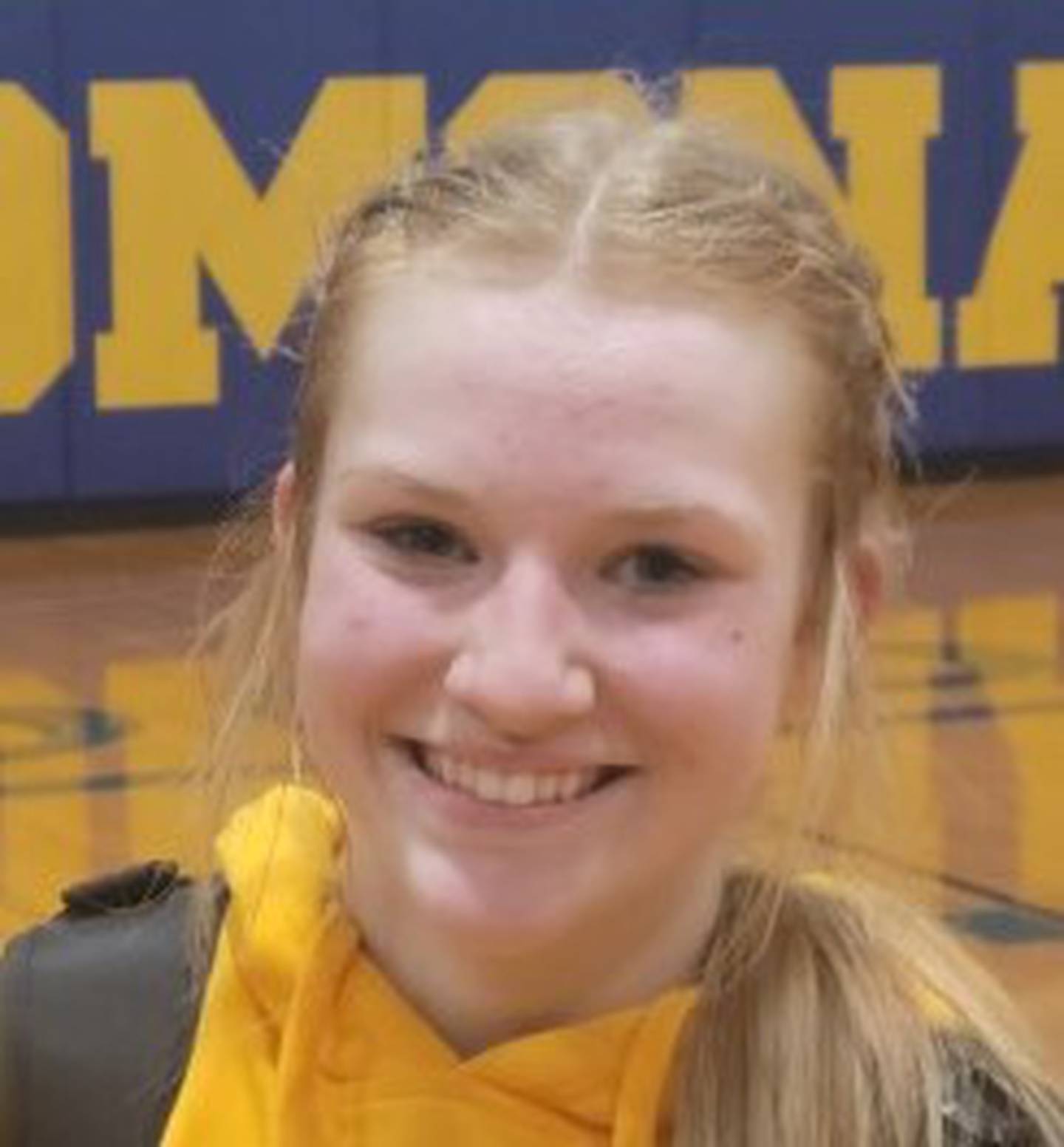 Somonauk senior Katelyn Curtis kept her team close, as she netted nine of her game-high 17 points in the second quarter, but Newark still led 29-19 at the intermission.
The Bobcats used a 7-0 run — starting with back-to-back hoops by Haley McCoy (eight points, seven rebounds, four assists) and a drive by Josie Rader (five points, eight rebounds, three steals) — to close out the third. A Curtis triple from the left corner started the fourth to slice the disadvantage to 33-28, but Newark responded with the aforementioned 7-0 burst of its own to take back control.
"Katleyn played probably one of her best overall games of the season, and I thought Haley had a solid game as well," Zaleski said. "Newark made it tough for Josie to get many open looks, so credit to them, but I also thought she did a good job of doing a lot of other things well for us.
"Despite the loss, I thought we again made progress, and hopefully we can continue on that trend."