WILMINGTON – It's an interesting coincidence that on a night when defense made the biggest difference deciding the game being played, it was an offensive accomplishment that stole the show.
Streator's Christian Benning started the night out slowly with only two points in the first quarter, but then exploded for 13 to ignite the visitors in the second period. He capped his 28-point night with 10 in the fourth quarter to help lock up the Bulldogs' 64-50 Illinois Central Eight Conference win over host Wilmington.
It was the sixth of those final 10 points – a free throw completing a three-point play with 3:39 left – that gave the Bulldogs junior his 1,000th career point and drew a standing ovation from the large Streator crowd on hand to witness history.
With at least nine games left in his junior season, Benning has a chance to jump up two spots with a repeat of Tuesday's effort Thursday at La Salle-Peru. Next on the all-time list are brothers Tom Eplin (1,008) and Jim Eplin (1,011).
He could reach Jack Haynes – No. 3 with 1,110 points – before starting his senior year.
"It was on my mind a little bit, but I didn't know where I was, to be honest," said Benning, the seventh player in the program's history to reach the 1,000-point landmark. "I didn't know I was that close until the free throw and everyone started cheering. It was a great moment, though. … I still have a lot of games left, a lot more to achieve.
"Happy it came in a win. We really stepped it up on defense starting in the second quarter and through the second half. Ball pressure killed them, and we came out on top."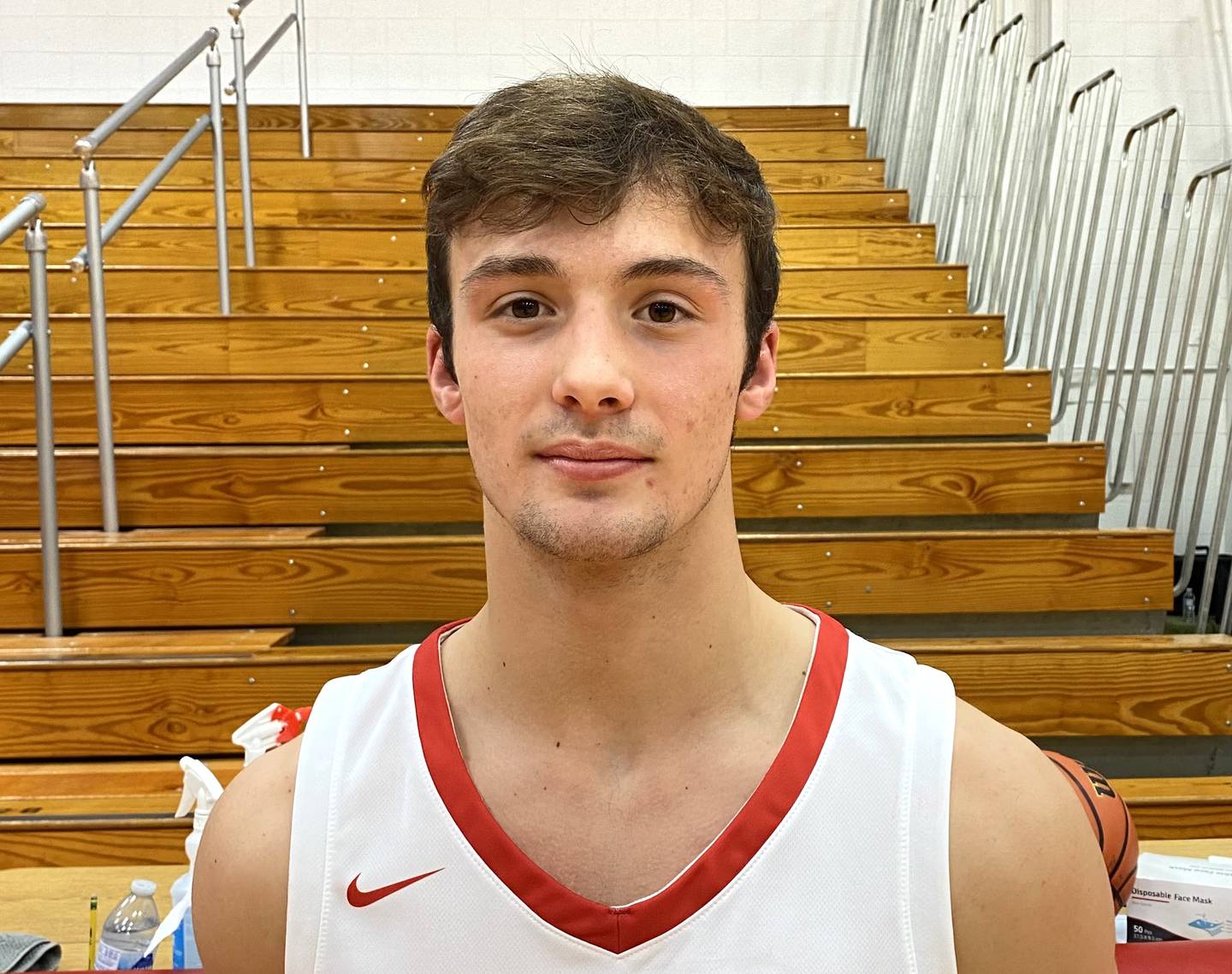 The effort keeps Streator (13-9) atop the league tied with Reed-Custer at 8-2, with three of their last four ICE games at home. However, it was the milestone that was on everyone's lips.
"It's a terrific accomplishment anytime, but even better with so many games left in his junior year," Streator coach Beau Doty said. "He scores in such a variety of ways, with such natural good instincts. It's been a pleasure watching him grow up, coaching his brothers – Mason, AJ, Payton – and now him and knowing how much his family has given our program.
"They always talked about how Christian might be the one that was gonna break records, and he hasn't disappointed in that. We ask a lot of him, and he always comes through."
Tuesday's contest was nip-and-tuck through the first quarter and a half, thanks to Logan Aukland's trio of 3s in the opening period. The Bulldogs trailed 19-17 when the defense turned up the heat a few notches, forcing four turnovers that became an 11-2 burst to put Streator in front for good. A pair of Benning tosses began his nine-point contribution to that rally.
Though the Wildcats hung around for a while – eight points by Ryder Meents and four from Reid Juster in the third – the closest they would get the rest of the way was 43-40 on a Juster free throw to start the fourth.
Up only 48-44, Aukland canned a triple before Benning came up with his milestone three-point play, then added two more buckets to suddenly take the 'Dogs lead out to huge 58-44 with just over three minutes left to play.
"Give Wilmington credit. They're a young team on the rise that has talent and runs good stuff," Doty said. "If we hadn't established our pressure, they could burn us, and they did early, but we started to execute what we wanted to do after Matt [Williamson] got a five-second count mid-second quarter. We made plays, got them on their heels and got them out of their comfort zone.
"Road games in this conference are always tough, and we really needed this one to make our final push in the conference, maybe give ourselves a chance to win the conference when all is said and done."